August 28, 2020 11:31 am | by Archana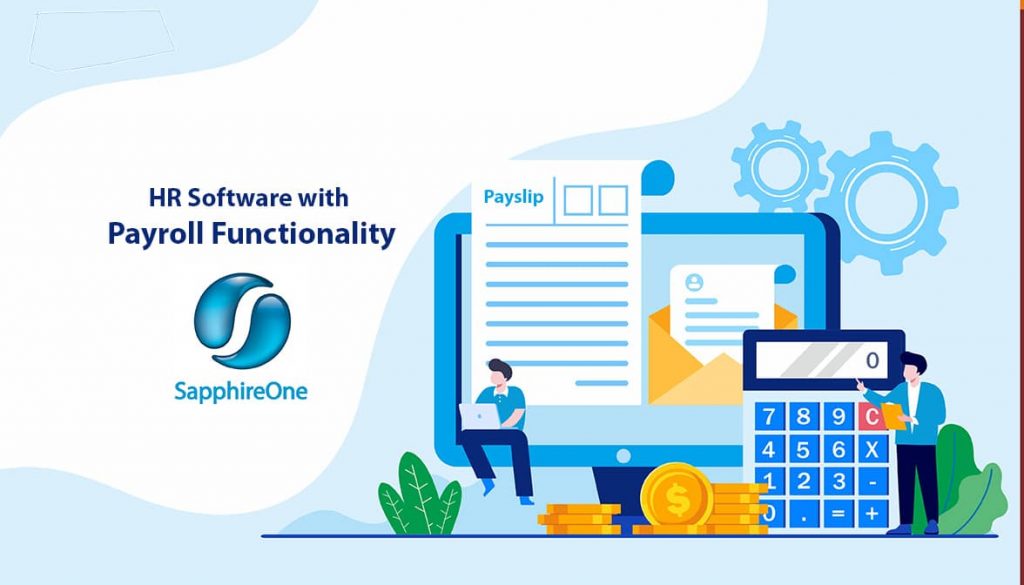 SapphireOne offers an integrated HR software which includes a Payroll functionality enabling any HR team to easily and efficiently process their payrolls and pay employees.
The HR Software component of the entire programme is designed to complement the Financials Mode. If you already use Financials, you will experience that Payroll operates with all the same standards and methods, including the layout of the reports etc. As it is an integrated HR software, the transfer of data from the Payroll functionality to other required areas of the Financials Menu takes place automatically.
SapphireOne Payroll provides a normal Pay Run during each financial period, with all default details set up to go. A Pay Run can be as short as a week, a fortnight, or a month. When necessary, this 'ready to go' condition can be quickly altered, either permanently, or temporarily for that Pay Run, without affecting any subsequent Pay Runs. In this way, many easy to use features are available together with quick-change areas for use when required.
The five menus of the Payroll functionality within the HR software are outlined below:
1) Payroll:
Access to all regular data activities required during a Pay Run.
Permanent & Temporary alterations to employee records.
Set up & execute a Payrun.
Management of Superannuation settings.
Functions to assist in executing Pay Runs.
2) Reports:
Access to all reports before during and after a Pay Run.
Transaction Reports.
PAYG Payment Summaries.
Reconciliation Reports.
3) Administration:
Main setup area for Payroll.
Create and Maintain different items e.g. Employee, Job Projects, Tax Scales etc.
Payroll Reports.
4) Roster:
Shortcut to Location Inquiry
Roster Scheduler Tool
5) History:
Inquire about various historical information.
Print reports on historical information
Estimate leave liabilities for entry to the General Ledger
Have a look at our other blogs in which we regularly release instructions, information and updates that are relevant for an HR software offering a Payroll functionality.
February 26, 2020 8:50 am | by Archana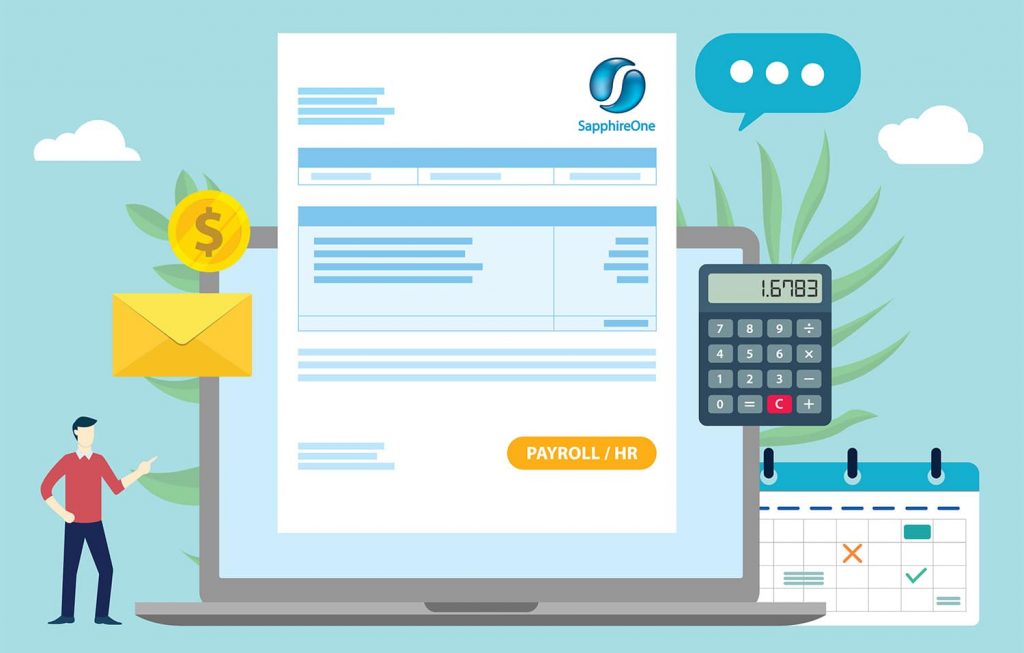 Many ERPs on the market today deploy a single functional system and interface it with bolt on modules. This can become expensive to implement in the long term as each individual module attracts its own costs and licensing. SapphireOne is all-inclusive, providing access to every module via a single toolbar.
SapphireOne leverages off the database backend, providing unlimited numbers of concurrent users with real-time access and optimal processing speeds with no data file size restrictions. With our user-friendly ERP system, your employees will be able to extract custom reports with ease. These reports will enhance and improve your daily workflows.

Multi Company Payroll is a Standard feature of SapphireOne
SapphireOne is true multi-company, housing unlimited companies, currencies and tax realms within the one data file. SapphireOne is built with your growth in mind with the ability to process multiple payrolls in multiple companies as a standard functionality. SapphireOne's single toolbar provides instant access to your employees vital data.
Delivering payslips instantaneously on payday. This is required by Fair Work Organisations and is a breeze with SapphireOne. At the click of a button Payslips are delivered via email delivery system in a secure, best practice format.

Easily process payroll across multiple companies
SapphireOne's advance functionality allows you to process payroll across multiple companies. This eases the challenges of managing your team, and efficiently manage HR to ensure your business is compliant with all federal laws and regulations.
SapphireOne's standalone and fully integrated multi company payroll system saves time , lowers payroll management costs and makes better use of your valuable employee time and data.
On occasions you may have to allocate your employees costs across multiple companies, you will have to ensure that you have the locations set up within your company's profile. You will also need to ensure that employee/s working at multiple companies have the relevant locations allocated to their profile's within the system, so they are available to have hours/costs credited to the location/s. This will help you to split the cost across multiple companies.

A flexible Payroll System
SapphireOne Payroll system is very flexible. Our built-in and comprehensive leave request functionality streamlines all leave requests. It also streamlines approval processes with an inbuilt workflow, with unlimited stages and unlimited levels within each workflow stage. The workflow can have a unique electronic signature at each stage and each level.
SapphireOne's payroll caters for multiple pay cycles including weekly, fortnightly, bi-monthly, 4 weekly, monthly and one-off payments.
SapphireOne calculates the gross wages, Pay as you Go (PAYG)/Pay as you Earn (PAYE), superannuation contribution and take-home pay. You can then pay your employees directly across multiple companies by simply initiating the payrun from SapphireOne multi company Payroll System. While using multi company payroll functionally, you can process Single Touch Payroll (STP), the process is identical as if you are doing a single company entity. The only difference is for multi company you have to process STP separately for each company.
The fully featured and flexible SapphireOne Payroll supports payroll for full-time, part-time, casual, contract and directors. SapphireOne is a truly multi-company payroll application and with this you can run multiple companies in different countries, tax jurisdictions and currencies using a single data file.
June 21, 2019 2:30 pm | by Archana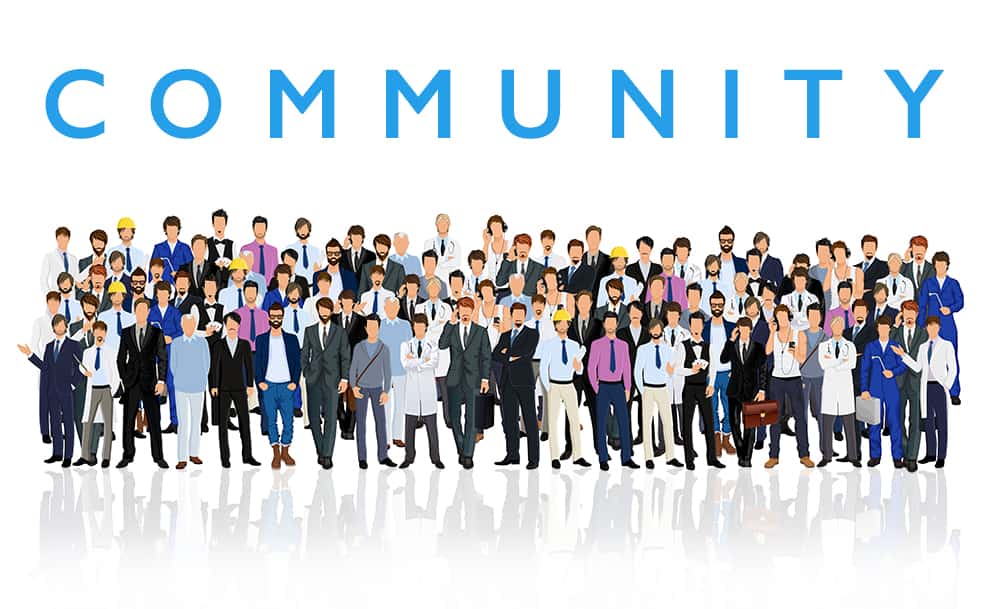 IT'S ARRIVED! SapphireOne would like to introduce a new resource for you called SapphireOne Community. This is a central place where our clients and users can access the latest guides, interactive manuals and step-by-step videos of our SapphireOne application.
It's a great place to share, connect and ask questions on your ERP Accounting needs.
What to expect in SapphireOne Community
New features, release notes and latest versions will be listed on this Community platform to keep you ahead of changes.
To launch, we have been working on the Accounts Mode. Take a look at the easy to follow, intuitive overviews with tips and shortcuts that are bound to ensure working with SapphireOne is faster and more productive.
What's to come- the rest of SapphireOne guides and videos on our 8 modes. These include Inventory, Job Projects, Payroll/HR, Assets Management, Management, Utilities and Workbook. Web Pack, Market Pack, Web POS and Release Notes will also be featured in detail giving you, the user a simplified way of learning.
Can't find the information you need? Take a look at our Frequently Asked Questions (FAQ). Prefer to speak to one of the team? Fill in our form and we'll be in touch.
The best part of Community- it's online, allowing you access 24/7 on any device!
Discover now SapphireOne Community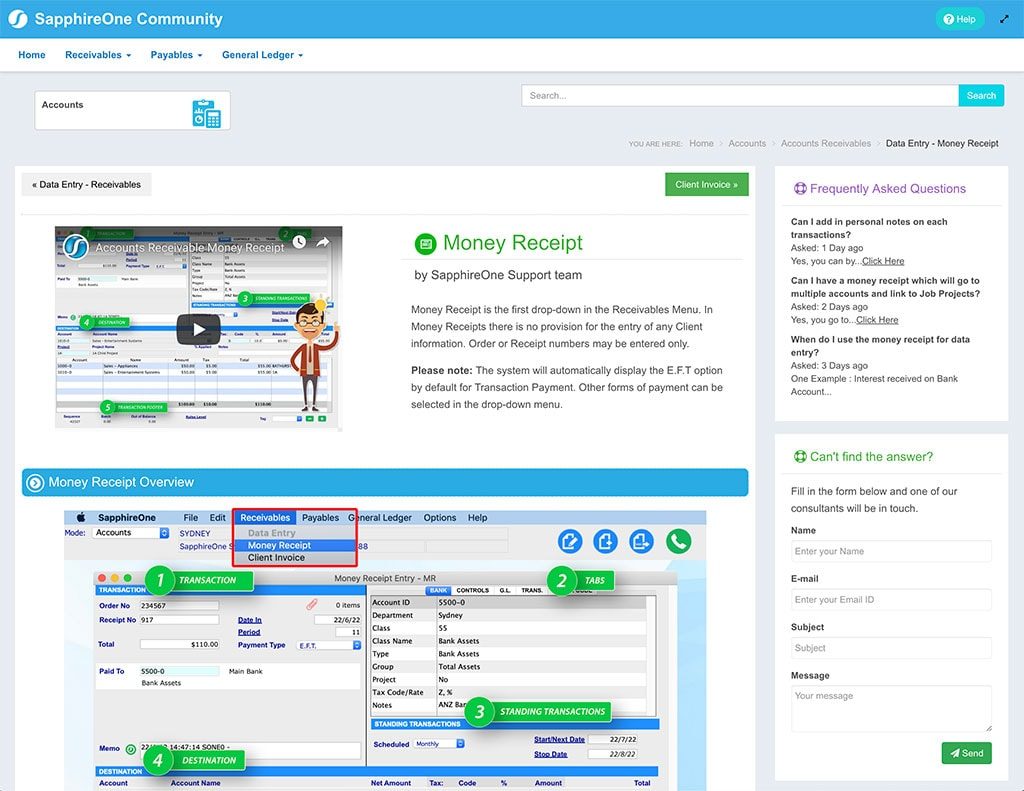 In the meantime, rest assured our manuals are still available on the FTP server until the content is transferred into our Community site. The manuals are continuously updated with new and exciting features and are a tremendous guide for training and reference purposes.
To access the manuals, go to FileZilla, connect, then click on the Public Folder. In the SapphireOne Manuals folder you will find a list of the current versions. Highlight and drag the manual you would like to transfer to your desktop.
Click for more information regarding improvements and features within the latest release of SapphireOne ERP, CRM, DMS and Business Accounting Software Application. Alternatively, contact our office on (02) 8362 4500 or request a demo.
April 18, 2019 2:29 pm | by Archana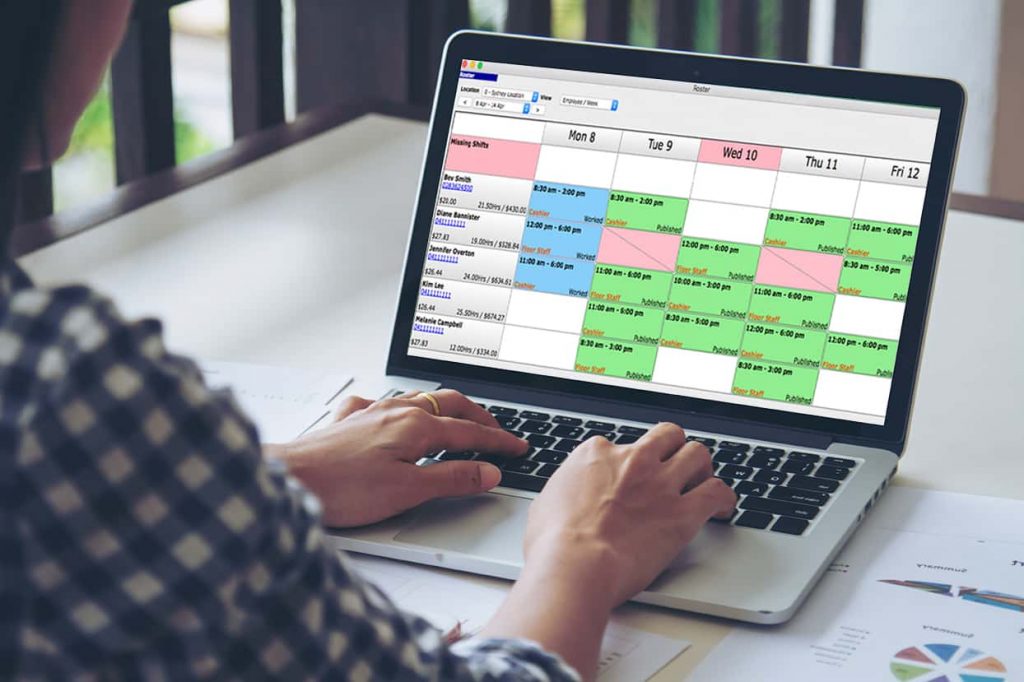 Employee scheduling sounds simple, but when you take into account estimating staff availability it's a tricky and time-consuming task. Managers spend a large part of their work hours in rostering, finding the right balance between part-time, full-time, casuals and contractors. On top they need to schedule in variables such as overtime, restrictions on work hours, days off, carer and personal leave and holidays. This is where scheduling software for your rostering comes to the rescue.
What does SapphireOne Scheduling Software do?
SapphireOne takes care of everything. Our scheduling software for management looks after staff availability, rostering, shift swap, clock-in-out and full payroll integration. One software solution, one database, to streamline processes and provide access to all or selected areas of your business for reporting.
For your employees, they can view their schedules in real-time. They have the ability to manage their own availability and pick up shifts on any device, any time and any place. This enhances more accountability, employees are responsible in keeping their availability and leave requests up to date and ensure they are always aware of rostered shifts. Productivity is also increased as no more chasing employees for shifts, simply post available shifts and wait for the response to fill them. Managers have the ultimate control of rostering and can select the best qualified and available staff before the final roster is published.
For managers, they have the ability to view and edit rosters with our daily, weekly and fortnightly view options. Previous rosters or templates can be copied, then costings calculated on variances such as hourly rate, number of hours per week, areas and locations. Afterwards, simply publish the final rosters and staff can immediately see their schedules.
Select to import employee shifts into payroll and seamlessly within seconds be assured all your payroll requirements are TFN, ATO/STP compliant. This is part of the SapphireOne service with the in-built Payroll/HR module.
Create staff schedules anywhere, anytime and notify employees. Powerful rostering tool with full payroll integration in SapphireOne. SapphireOne provides tailor-made solutions with its SapphireOne Accounting Software, SapphireOne ERP Software, and SapphireOne CRM Software.
August 17, 2018 5:04 pm | by Archana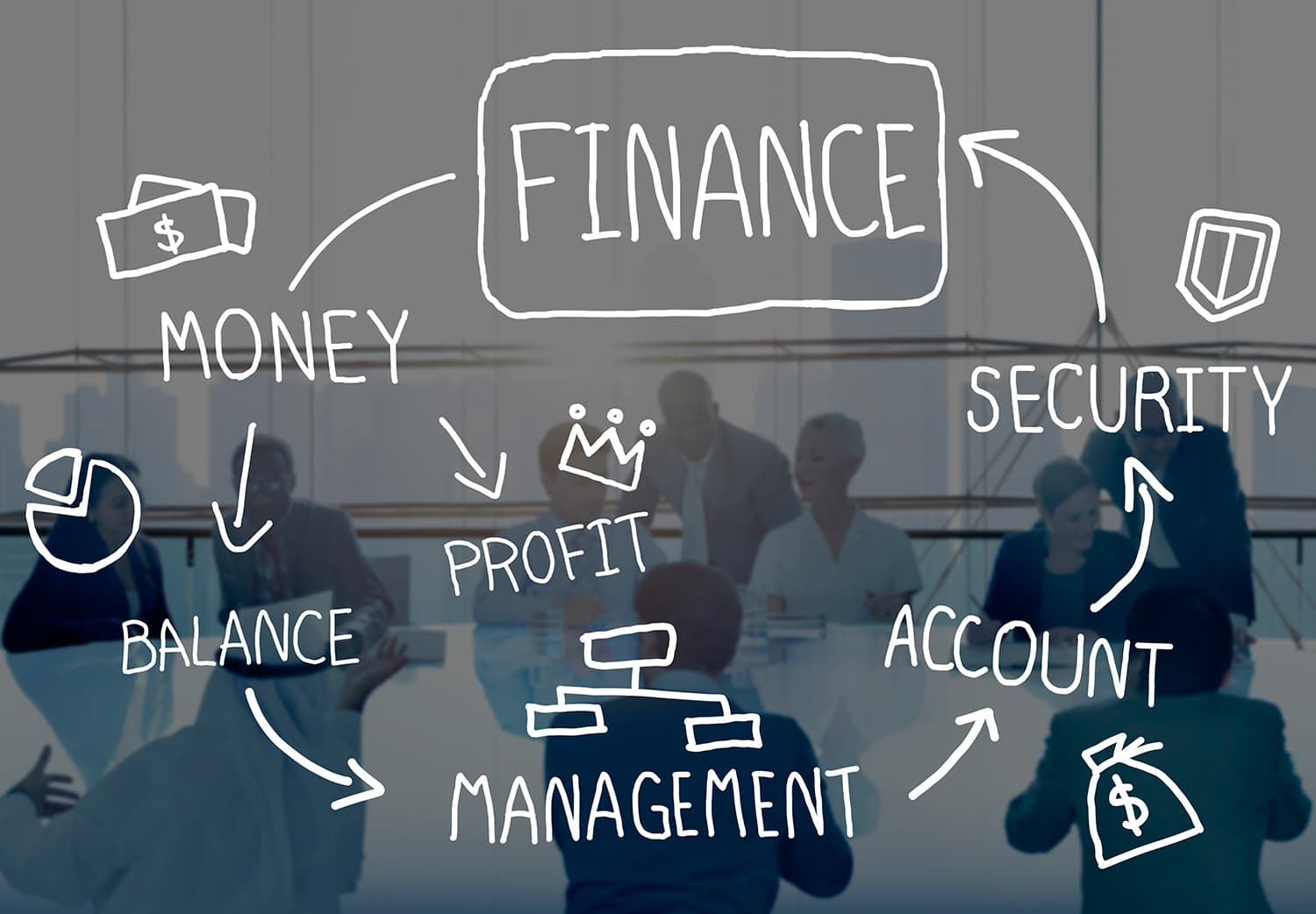 In a data-driven world, having solid and reliable data is critical to manage your business. But the real challenge lies within converting the data into actionable intelligence, to ensure it's useful and easily understood by your employees.  You need business intelligence to assess, improve performance and drive strategies to ensure your organisation has a competitive edge. With the right tools and techniques, you will stay on top of your business and ahead of the game.
SapphireOne has developed an Enterprise Resource Planning (ERP) system that's not your average ERP system preloaded with jargon reporting tools, but a simple, logical and effective way to achieve your desired goals.
SapphireOne ERP is part of their CRM and Accounting software suit which includes modules in Accounts, Inventory, Job Projects, Assets, Payroll/HR, Management, Utilities and Workbook…. that are life changing.
Improve efficiency of resources in the delivery of organisational services with SapphireOne Management Reporting system
SapphireOne Management Reporting System (part of the ERP system) enables you to influence and play a key role in shaping your profitable business strategy. The scope of the system is extensive and designed to improve decision making, management effectiveness and efficiency of resources in the delivery of organisational services.
A key functionality of the SapphireOne ERP- Management Reporting System is automation of your traditional bookkeeping or accounting activities. This provides management with the tools to develop and formulate the right business decisions such as; identifying problems, evaluating and implementing alternate solutions and reviewing implementations.
The SapphireOne ERP- Management Reporting System will also generate effective management reports that streamline and enhance your business operations. Our system has undergone continuous development and transformation over the years making it a robust platform for reporting and management.
SapphireOne ERP, CRM and Accounting software suite is an extremely versatile product with the ability to adapt to any necessary requirements requested by the user. SapphireOne is very proud of the ongoing relationships we build with our clients; our development and support teams are on hand to assist and guide you every step of the way.
Take a look at a testimonial from Mark Fawcett, Ballarat Bolts and Fasteners. SapphireOne has provided support since the beginning, is an integral part of their business growth with systems like our SapphireOne ERP- Management Reporting System.
For a sneak peek at the full capabilities ERP, CRM, Accounting Software, Human Resources, Payroll, Assets and Document Management,  check out SapphireOne and request a live demo, it is everything you'll ever need to make your company management a success. Know more about us.
July 23, 2018 2:42 pm | by Archana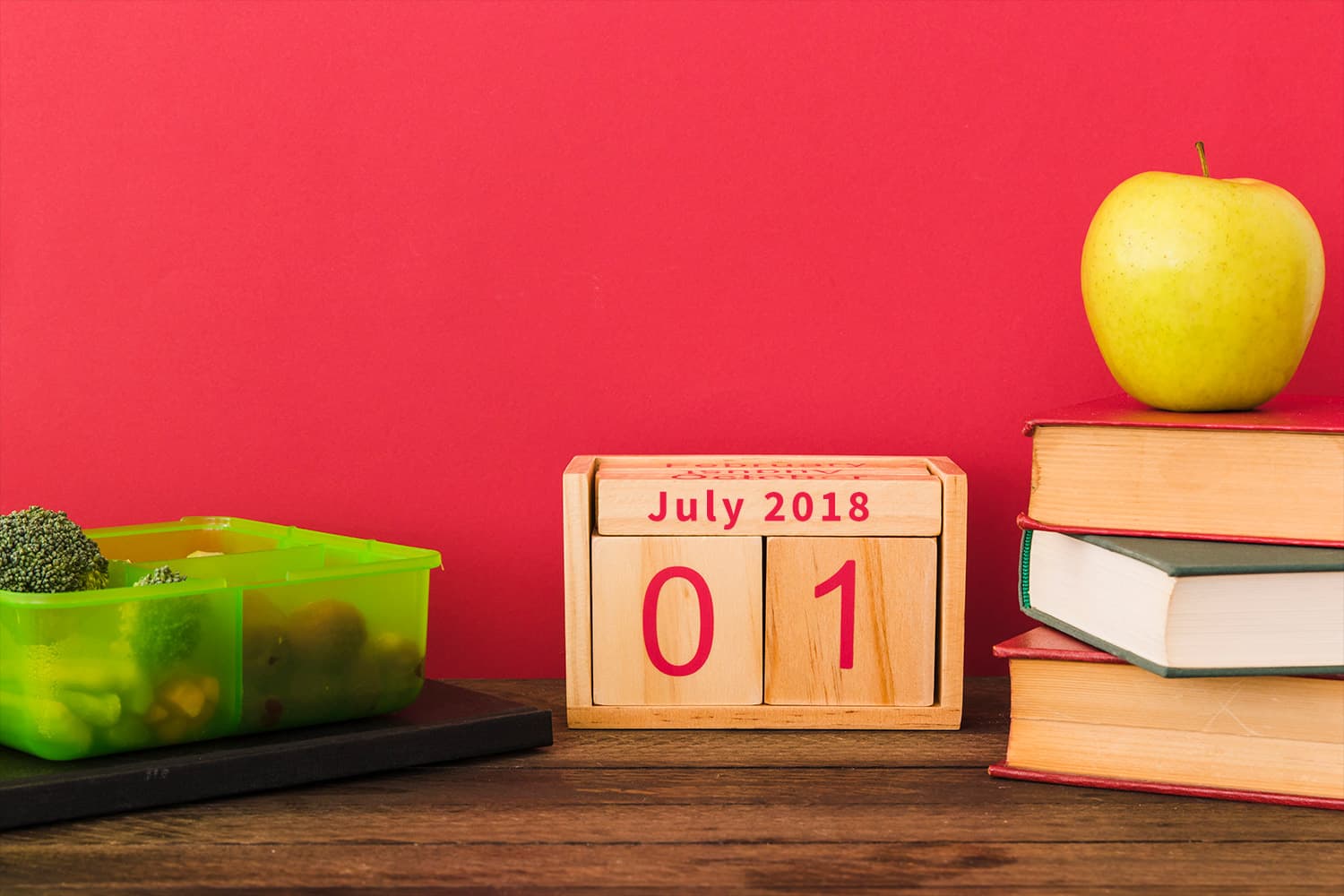 Three of our SapphireOne testimonial clients, Monier Prime Rooftiles, and Moyle Bendale Timber have processed payruns this week and successfully lodged their first Single Touch Payroll (STP) event for the current financial year. Numerous other clients have also successfully lodged their first STP event with the Australian Taxation Office within the first week of its operation.
The Australian Tax Office has made it mandatory for any business operating with a staff capacity of 20 or more employees to implement a working Single Touch Payroll solution on or before July 1, 2018. SapphireOne was certified for this Single Touch Payroll on 1 May 2018.
To assess whether you need to implement Single Touch Payroll on July 1, 2018 you were required to do a count of your Payroll / HR employees as of 1 April 2018.
If this count is 20 or more, then you are a 'substantial employer' and will have to report through STP. If it is 19 or less, then reporting through Single Touch Payroll will be optional until 1 July 2019. After that, it becomes mandatory for every employer to report through STP which is of course subject to changes in the legislation.
As part of the Single Touch Payroll process, the ATO matches the information sent through the portal against the corresponding employer/ employee profiles. As a result, businesses will no longer be required to complete payment summaries at the end of the financial year as it will have already been done and available to employees through myGov.
The following are some important aspects for employers to know regarding the Single Touch Payroll process:
A regular pay cycle (pay event) is when an employer carries out payroll at fixed regular intervals to remunerate employees. This is usually weekly, fortnightly, bi-monthly or monthly.
When you start reporting through your Single Touch Payroll-enabled solution, your pay event will need to include minimum reporting requirements in order for the ATO to receive the file.
The employer must report the year-to-date values of gross salary or wages, allowances or other payments (as relevant), deductions and PAYG withholding for each employee included in each pay event.
If you currently fall into the "Substantial Employer" category and do not yet have a solution that works with STP, contact one of our SapphireOne team to go through your options in finding a resolution to your current systems short comings.
For a sneak peek at the full capabilities ERP, CRM, Accounting Software, Human Resources, Payroll, Assets and Document Management,  check out SapphireOne and request a live demo, it is everything you'll ever need to make your company management a success. Know more about us.