June 21, 2019 2:30 pm | by Fiona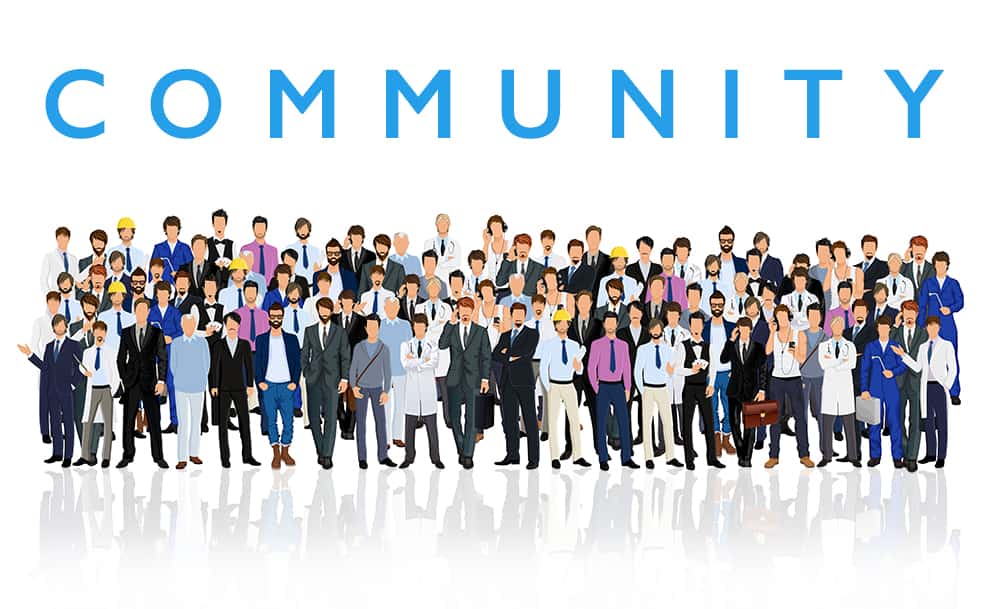 IT'S ARRIVED! SapphireOne would like to introduce a new resource for you called SapphireOne Community. This is a central place where our clients and users can access the latest guides, interactive manuals and step-by-step videos of our SapphireOne application.
It's a great place to share, connect and ask questions on your ERP Accounting needs.
What to expect in SapphireOne Community
New features, release notes and latest versions will be listed on this Community platform to keep you ahead of changes.
To launch, we have been working on the Accounts Mode. Take a look at the easy to follow, intuitive overviews with tips and shortcuts that are bound to ensure working with SapphireOne is faster and more productive.
What's to come- the rest of SapphireOne guides and videos on our 8 modes. These include Inventory, Job Projects, Payroll/HR, Assets Management, Management, Utilities and Workbook. Web Pack, Market Pack, Web POS and Release Notes will also be featured in detail giving you, the user a simplified way of learning.
Can't find the information you need? Take a look at our Frequently Asked Questions (FAQ). Prefer to speak to one of the team? Fill in our form and we'll be in touch.
The best part of Community- it's online, allowing you access 24/7 on any device!
Discover now SapphireOne Community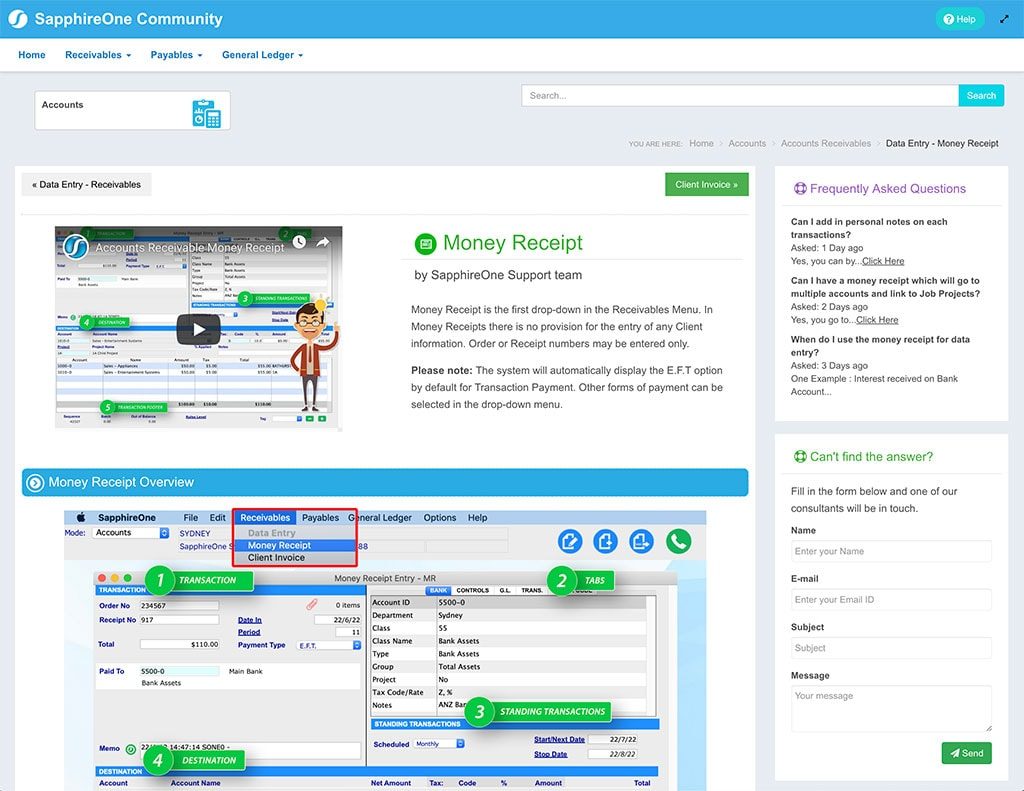 In the meantime, rest assured our manuals are still available on the FTP server until the content is transferred into our Community site. The manuals are continuously updated with new and exciting features and are a tremendous guide for training and reference purposes.
To access the manuals, go to FileZilla, connect, then click on the Public Folder. In the SapphireOne Manuals folder you will find a list of the current versions. Highlight and drag the manual you would like to transfer to your desktop.
Click for more information regarding improvements and features within the latest release of SapphireOne ERP, CRM, DMS and Business Accounting Software Application. Alternatively, contact our office on (02) 8362 4500 or request a demo.
April 18, 2019 2:29 pm | by Fiona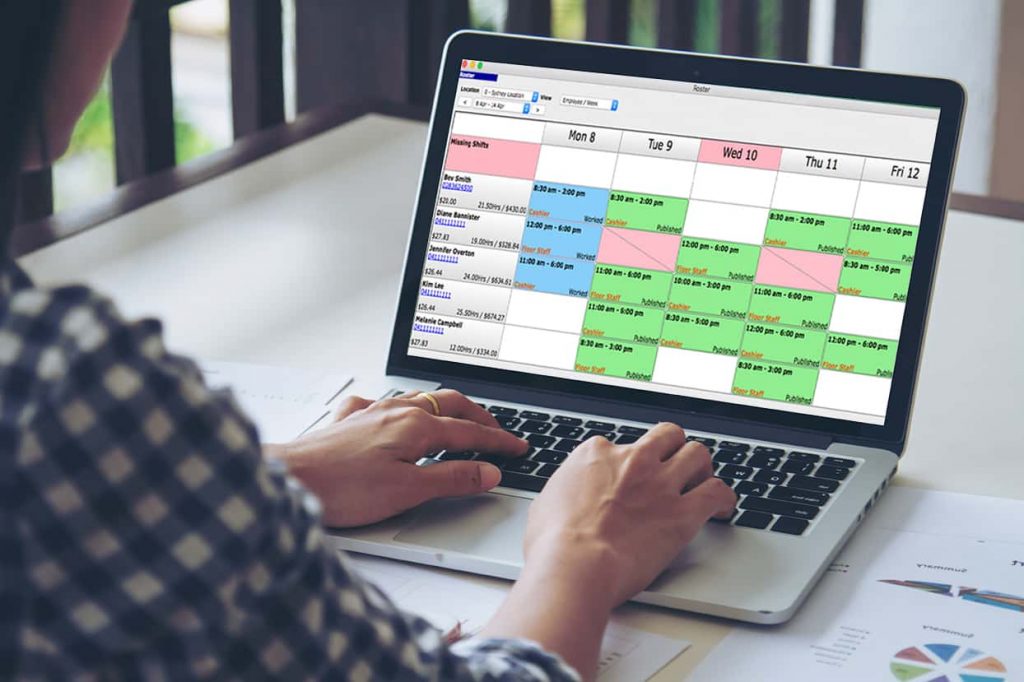 Employee scheduling sounds simple, but when you take into account estimating staff availability it's a tricky and time-consuming task. Managers spend a large part of their work hours in rostering, finding the right balance between part-time, full-time, casuals and contractors. On top they need to schedule in variables such as overtime, restrictions on work hours, days off, carer and personal leave and holidays. This is where scheduling software for your rostering comes to the rescue.
What does SapphireOne Scheduling Software do?
SapphireOne takes care of everything. Our scheduling software for management looks after staff availability, rostering, shift swap, clock-in-out and full payroll integration. One software solution, one database, to streamline processes and provide access to all or selected areas of your business for reporting.
For your employees, they can view their schedules in real-time. They have the ability to manage their own availability and pick up shifts on any device, any time and any place. This enhances more accountability, employees are responsible in keeping their availability and leave requests up to date and ensure they are always aware of rostered shifts. Productivity is also increased as no more chasing employees for shifts, simply post available shifts and wait for the response to fill them. Managers have the ultimate control of rostering and can select the best qualified and available staff before the final roster is published.
For managers, they have the ability to view and edit rosters with our daily, weekly and fortnightly view options. Previous rosters or templates can be copied, then costings calculated on variances such as hourly rate, number of hours per week, areas and locations. Afterwards, simply publish the final rosters and staff can immediately see their schedules.
Select to import employee shifts into payroll and seamlessly within seconds be assured all your payroll requirements are TFN, ATO/STP compliant. This is part of the SapphireOne service with the in-built Payroll/HR module.
Create staff schedules anywhere, anytime and notify employees. Powerful rostering tool with full payroll integration in SapphireOne. SapphireOne provides tailor-made solutions with its SapphireOne Accounting Software, SapphireOne ERP Software, and SapphireOne CRM Software.
August 17, 2018 5:04 pm | by Zax Ma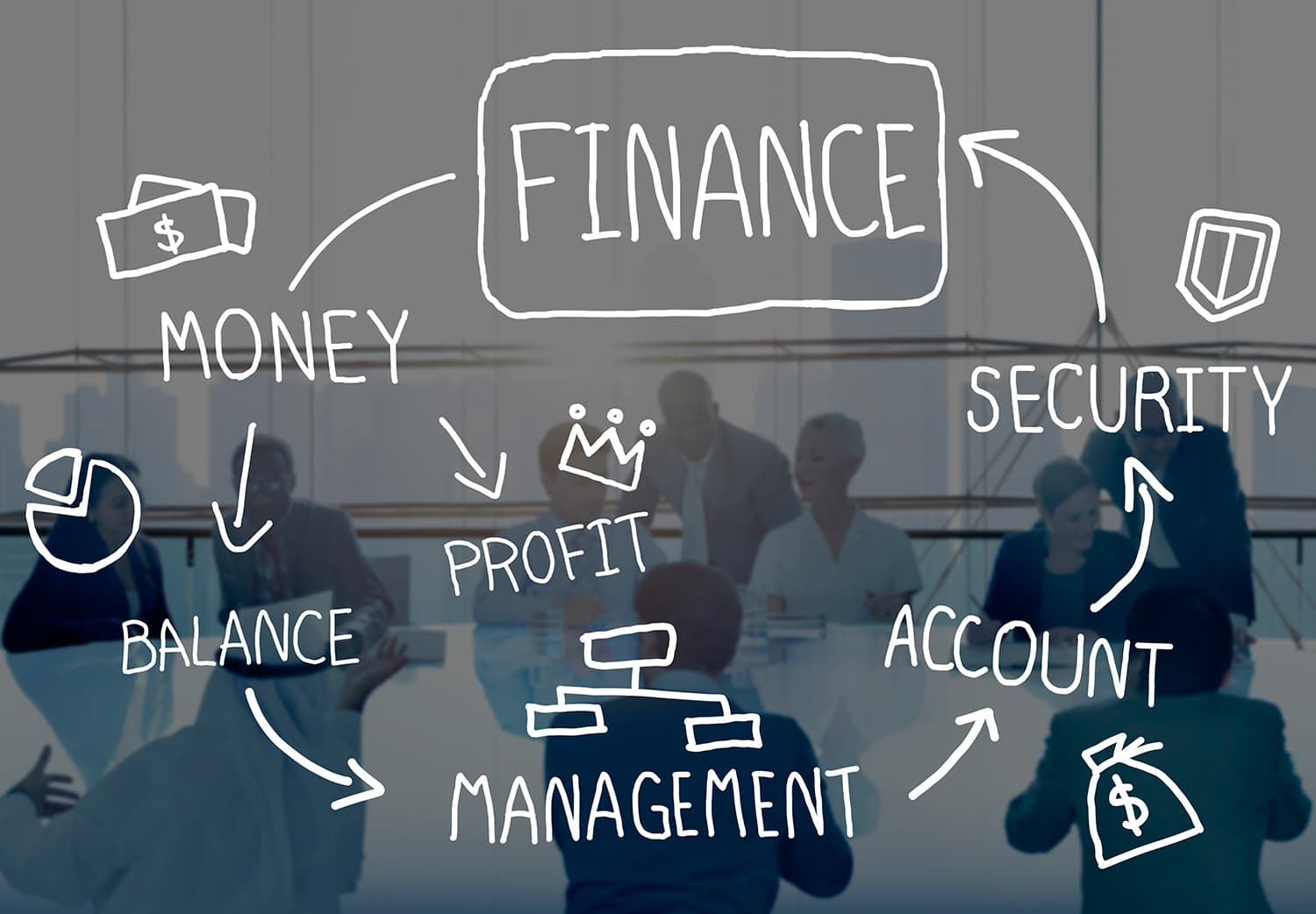 In a data-driven world, having solid and reliable data is critical to manage your business. But the real challenge lies within converting the data into actionable intelligence, to ensure it's useful and easily understood by your employees.  You need business intelligence to assess, improve performance and drive strategies to ensure your organisation has a competitive edge. With the right tools and techniques, you will stay on top of your business and ahead of the game.
SapphireOne has developed an Enterprise Resource Planning (ERP) system that's not your average ERP system preloaded with jargon reporting tools, but a simple, logical and effective way to achieve your desired goals.
SapphireOne ERP is part of their CRM and Accounting software suit which includes modules in Accounts, Inventory, Job Projects, Assets, Payroll/HR, Management, Utilities and Workbook…. that are life changing.
Improve efficiency of resources in the delivery of organisational services with SapphireOne Management Reporting system
SapphireOne Management Reporting System (part of the ERP system) enables you to influence and play a key role in shaping your profitable business strategy. The scope of the system is extensive and designed to improve decision making, management effectiveness and efficiency of resources in the delivery of organisational services.
A key functionality of the SapphireOne ERP- Management Reporting System is automation of your traditional bookkeeping or accounting activities. This provides management with the tools to develop and formulate the right business decisions such as; identifying problems, evaluating and implementing alternate solutions and reviewing implementations.
The SapphireOne ERP- Management Reporting System will also generate effective management reports that streamline and enhance your business operations. Our system has undergone continuous development and transformation over the years making it a robust platform for reporting and management.
SapphireOne ERP, CRM and Accounting software suite is an extremely versatile product with the ability to adapt to any necessary requirements requested by the user. SapphireOne is very proud of the ongoing relationships we build with our clients; our development and support teams are on hand to assist and guide you every step of the way.
Take a look at a testimonial from Mark Fawcett, Ballarat Bolts and Fasteners. SapphireOne has provided support since the beginning, is an integral part of their business growth with systems like our SapphireOne ERP- Management Reporting System.
For a sneak peek at the full capabilities ERP, CRM, Accounting Software, Human Resources, Payroll, Assets and Document Management,  check out SapphireOne and request a live demo, it is everything you'll ever need to make your company management a success. Know more about us.
July 23, 2018 2:42 pm | by Paul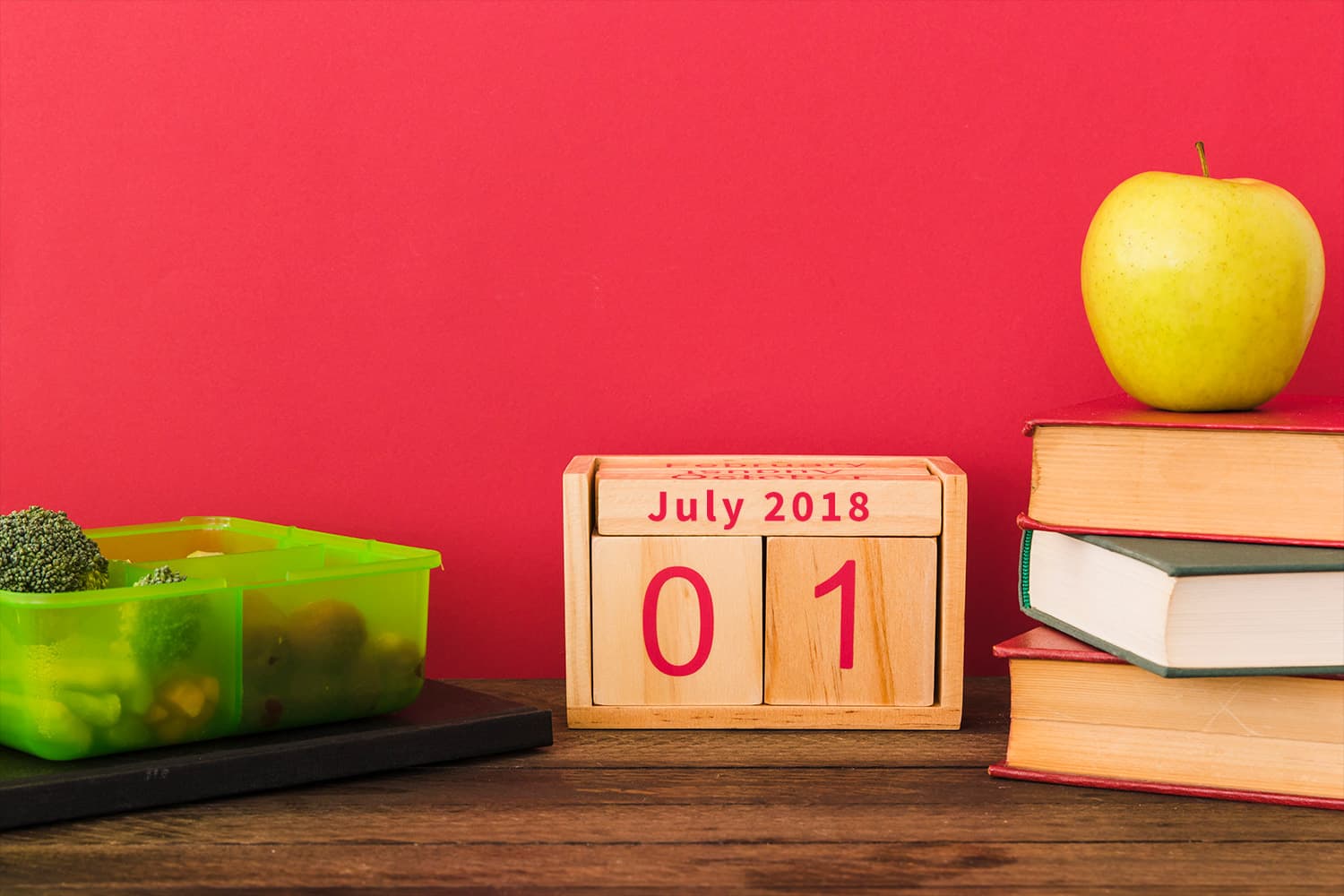 Four of our SapphireOne testimonial clients, Newkem Australia, Monier Prime Rooftiles, Frutex Australia and Moyle Bendale Timber have processed payruns this week and successfully lodged their first Single Touch Payroll (STP) event for the current financial year. Numerous other clients have also successfully lodged their first STP event with the Australian Taxation Office within the first week of its operation.
The Australian Tax Office has made it mandatory for any business operating with a staff capacity of 20 or more employees to implement a working Single Touch Payroll solution on or before July 1, 2018. SapphireOne was certified for this Single Touch Payroll on 1 May 2018.
To assess whether you need to implement Single Touch Payroll on July 1, 2018 you were required to do a count of your Payroll / HR employees as of 1 April 2018.
If this count is 20 or more, then you are a 'substantial employer' and will have to report through STP. If it is 19 or less, then reporting through Single Touch Payroll will be optional until 1 July 2019. After that, it becomes mandatory for every employer to report through STP which is of course subject to changes in the legislation.
As part of the Single Touch Payroll process, the ATO matches the information sent through the portal against the corresponding employer/ employee profiles. As a result, businesses will no longer be required to complete payment summaries at the end of the financial year as it will have already been done and available to employees through myGov.
The following are some important aspects for employers to know regarding the Single Touch Payroll process:
A regular pay cycle (pay event) is when an employer carries out payroll at fixed regular intervals to remunerate employees. This is usually weekly, fortnightly, bi-monthly or monthly.
When you start reporting through your Single Touch Payroll-enabled solution, your pay event will need to include minimum reporting requirements in order for the ATO to receive the file.
The employer must report the year-to-date values of gross salary or wages, allowances or other payments (as relevant), deductions and PAYG withholding for each employee included in each pay event.
If you currently fall into the "Substantial Employer" category and do not yet have a solution that works with STP, contact one of our SapphireOne team to go through your options in finding a resolution to your current systems short comings.
For a sneak peek at the full capabilities ERP, CRM, Accounting Software, Human Resources, Payroll, Assets and Document Management, check out SapphireOne and request a live demo, it is everything you'll ever need to make your company management a success. Know more about us.
July 13, 2018 10:38 am | by Loren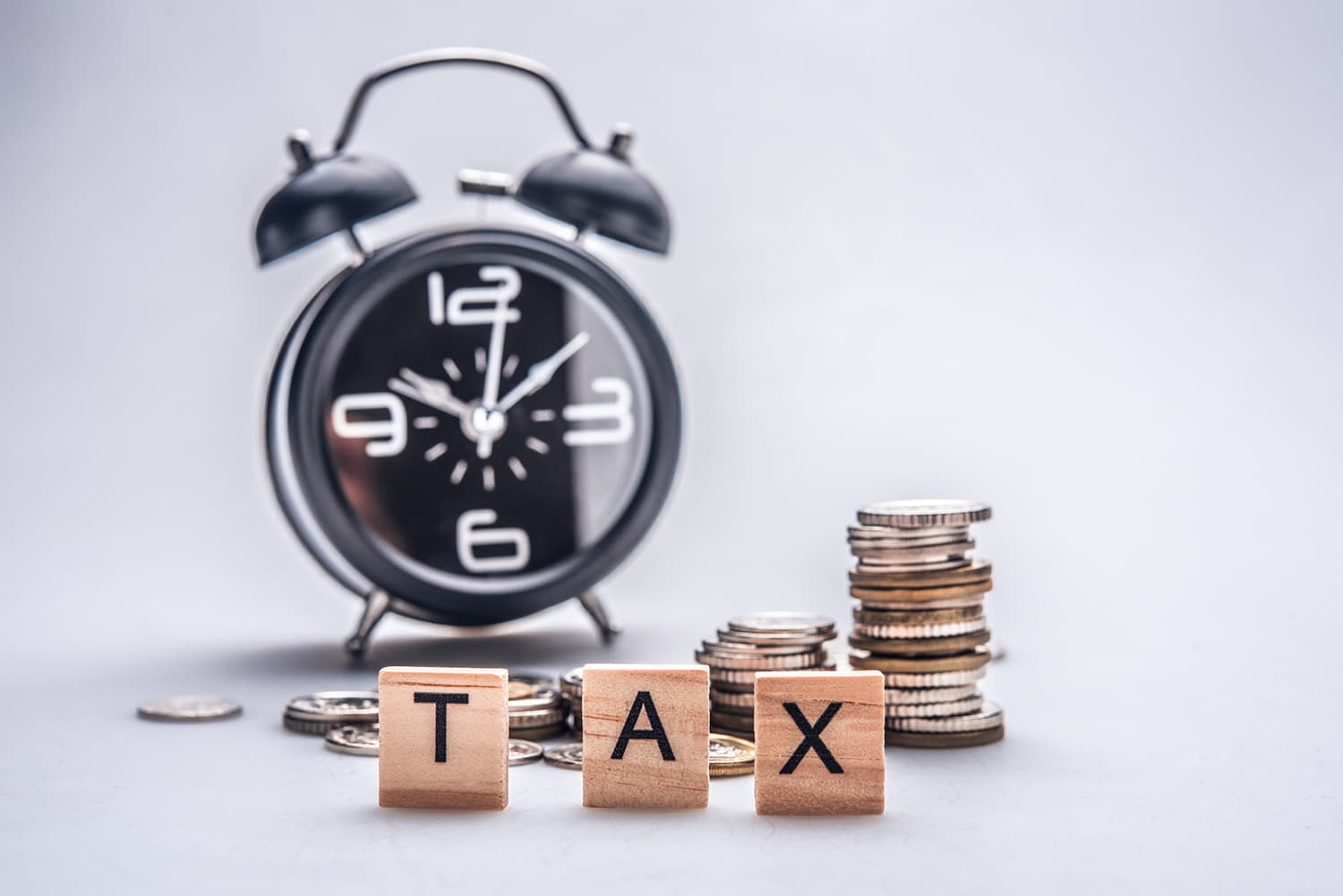 At the end of financial year whether you are in Australia, New Zealand or anywhere in the world, all companies have tax obligations. The requirement to produce your Profit & Loss and Balance Sheet at the end of the financial year is mandatory for all businesses and organisations.
A financial year (or fiscal year, or sometimes budget year) is the period used by governments and their tax agencies for accounting and budget purposes, which vary between countries. It is also used for financial reporting by business and other organizations. Laws in many tax jurisdictions/countries require company financial reports to be prepared and published on an annual basis, but generally do not require the reporting period to align with the calendar year. The End of Financial Year (EOFY) is the date that marks the end of the financial year.
The calendar year is used as the financial year by about two thirds of publicly traded companies in the United States and for a majority of large corporations in the UK and elsewhere, with notable exceptions being in Australia, New Zealand and Japan. In Australia the End of Financial year generally falls on June 30th, New Zealand ends their financial year on March 31st. Some organisations and companies follow the USA end their financial year which is often on the same day of the week each year, for example, the Friday closest to 31 December. Under such a system, some fiscal years will have 52 weeks and others 53 weeks.
Taxation laws generally require accounting records to be maintained and taxes calculated annually, which usually corresponds to the financial year used by the government. The calculation of tax on an annual basis is especially relevant for direct taxation, such as company income tax. Many annual government fees and levies—such as Council rates, licence fees, etc. are also calculated on a financial year basis, while others are charged on an anniversary basis.
Many educational institutions have a financial year which ends during the summer to align with the academic year (and, in some cases involving public universities, with the state government's financial year), and because the university is normally less busy during the summer months. In the northern hemisphere this is July to the next June. In the southern hemisphere this is calendar year, January to December. Some media/communication-based organisations use a broadcast calendar as the basis for their fiscal year.
Whatever the size of your business and tax obligations, you must report and pay any amount due to the ATO, this includes Superannuation and GST, VAT or Sales Tax reporting. It is essential to lodge tax return accurately in order to achieve the maximum business offset and possibly even receive a tax refund.
By managing everything from Financial Reporting, Inventory Control, Assets, Job Projects, Payroll/HR to Bank Reconciliations, SapphireOne ERP CRM DMS can give you more time to do the things that matter, such as developing new strategies and thinking in your business or organisation.
SapphireOne helps you to prepare and lodge tax return
SapphireOne helps you calculate GST and seamlessly lodge your Business Activity Statement (BAS) Standard Business Reporting (SBR2), pay employees and track your PAYG and Superannuation.
SapphireOne ERP CRM DMS can generate comprehensive reports to help you prepare and lodge tax return. Effortless reporting of SapphireOne can help you to get the right data at the right time including Year to Date (YTD) financial reports, PAYG payment summaries, Profit & Loss and Balance Sheet reports. That's why Alison Phillips from Moyle Bendale Timber said in her testimonial that "SapphireOne is a RocketShip because of its excellent reporting."
For a sneak peek at the full capabilities ERP, CRM, Accounting Software, Human Resources, Payroll, Assets and Document Management,  check out SapphireOne and request a live demo, it is everything you'll ever need to make your company management a success. Know more about us.
March 12, 2018 11:27 am | by Loren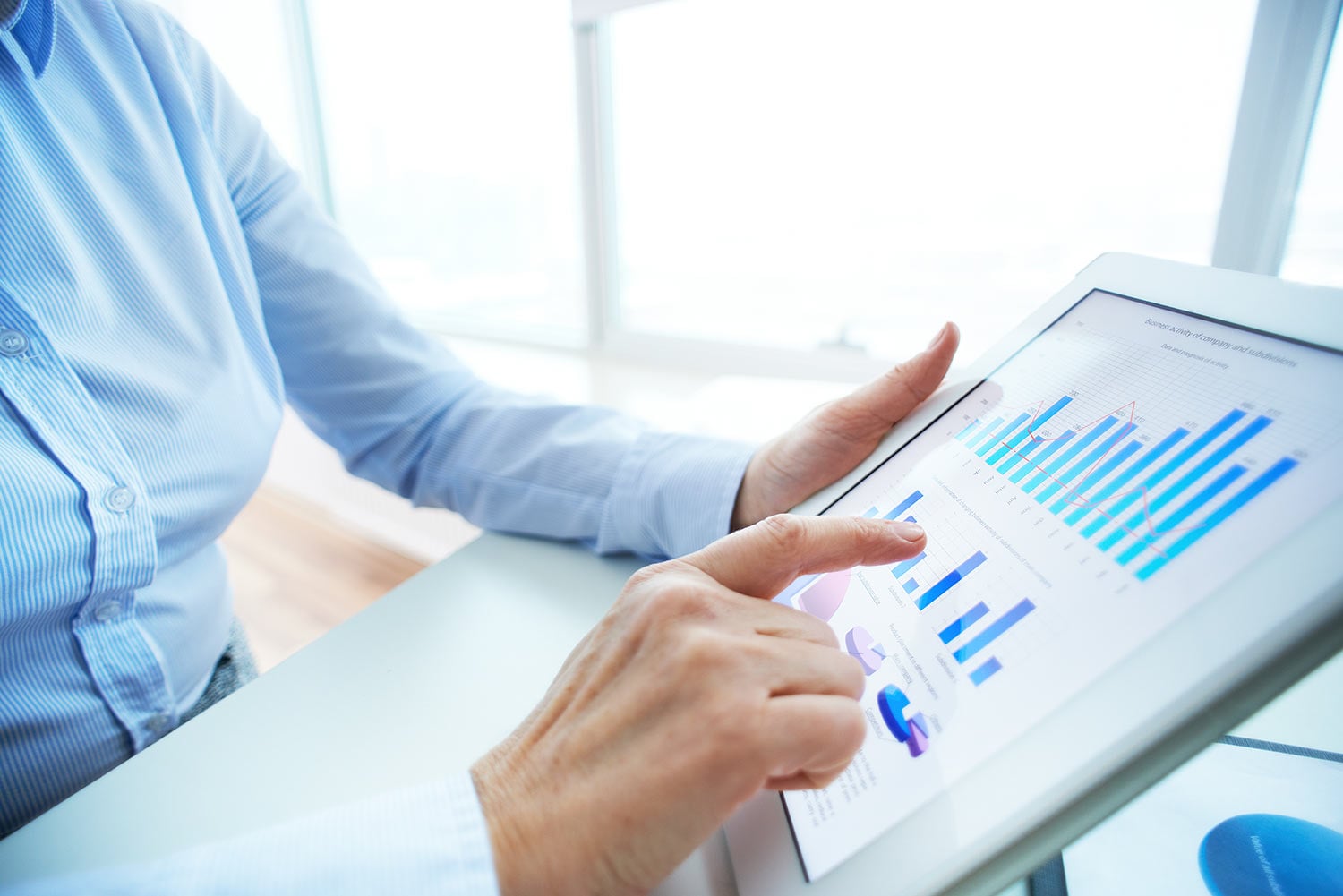 Payroll is an important component for every organisation and an efficient payroll system represents the organisation's perspective of its employees. It takes care of, not just the salaries & wages but also the morale of the employees. Previously, payroll was done in a traditional way, such as manual data entry into time sheets, paying hard cash or issuing a cheque and taking a 'received' note from the employee etc. However everything is digital now and if companies are not adopting the digital way then it will in turn negatively affect the company's operations.
Payroll software is now available as a separate program or comes integrated with other programs that manage business accounting, inventory etc. Accounting payroll software should be easy to use and reliable. Management should keep in mind the important functions that payroll software should do before committing to a particular payroll program. Here are some important features to be considered.
Important features that should be present in a Accounting Payroll software
Compliance: 
Your payroll program should be in compliance with the government tax system and the recent introduction of Single Touch Payroll (by Australian Taxation Office) will revolutionise the payroll system in the near future. Tax deduction details, insurance and other details of the employee will be made readily available to the government with STP.  The ultimate goal of your payroll system should be accurate recording, reporting and paying of payroll taxes according to the law.
Reporting: 
The payroll software should streamline your reporting process. Your payroll system should be able to support your employee's work alignment, working hours and reporting.  Tasks of recording employee check in and check out, leave request, leaves applicable, weekly or monthly alerts to the employees etc. should be easily handled by your accounting payroll software.
Deductions: 
Calculating deductions is an important feature that should be present in your payroll software. Deductions for employee taxes, membership, insurance etc. should be automatically done by your payroll. Your payroll software should protect all the confidential details of your employees', company's payroll setup and for that, a sophisticated accounting payroll software is needed to protect the data from hackers.
Tax Calculations: 
Your software should support filing and printing of various tax forms of central, state and local offices. Tasks like the generation of payslips, tax file declarations, bank statements, superannuation and salary details should be easily handled by your payroll software.
Calculating Superannuation:
The Payroll function calculates the amount of superannuation you need to pay on behalf of your employees, but on occurrences the figure calculated might appear to be incorrect or in fact, not even calculate at all. SapphireOne ERP Accounting Software guides you through the areas you need to check, and how to adjust over- or under-paid superannuation amounts.
Companies have now realised the importance of payroll software and it's advantages over the slow and laborious manual payroll system. Companies are looking for payroll software that is simple to use, provides technical support, needs less training, cost-effective and that is built-in for their industry.
For a sneak peek at the full capabilities ERP, CRM, Accounting Software, Human Resources, Payroll, Assets and Document Management,  check out SapphireOne and request a live demo, it is everything you'll ever need to make your company management a success.