July 26, 2019 3:08 pm | by Fiona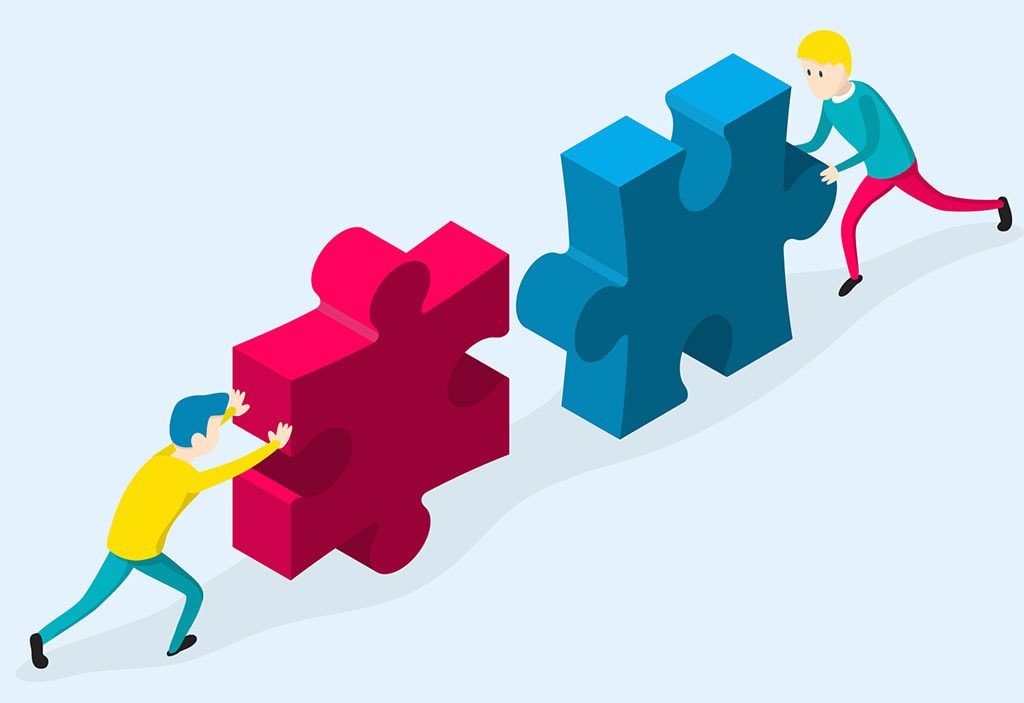 ERP and CRM integration allows departments and systems to talk with each other to increase profitability and sales. A Customer Relationship Management (CRM) system provides transparency, better qualified leads and manages valuable customer interactions. It also stores valuable information from your marketing department. Marketing develops new customer relationships through content, digital marketing and management, sourcing and nurturing leads etc. This helps with brand awareness and increasing your market share.
On the other side, your ERP system manages the back-end processes from accounts, operation and human resources departments. These include order placement, tracking, billing, shipping, accounting and supply chain details. So why integrate these systems and departments together?
Benefits to your bottom line of an ERP and CRM integration
1. Reduction in data entry and improved efficiency.
One centralised location for your data ensures any updating of information from accounts, operations, sales or marketing is only entered once. This saves you time and money as these mundane tasks are often labour-intensive. Combining your CRM and ERP automates and manages processes through workflows, which enhances your efficiency by simplifying them.
2. Stronger Visibility, Forecasting and Accuracy.
Your sales reps need to be able to access on-the-go, real-time data. Errors are reduced when they can enter a quote or order in the one system. The ERP system allows the sales rep to look into current inventory and costings for these quotes. The CRM stores promotional and marketing activities which can be accessed whilst on the road to obtain true, accurate quotes. Customer interactions and sales documentation can be produced quickly increasing visibility and efficiency. By integrating both, staff gain access to the whole picture to assist with sales and forecasting.
3. Complete 360-degree view on your customers.
A complete view of your customers provides better insights for building lasting relationships and determining where there is potential for future growth. Fast and consistent up-to-date data enables better analytics and reporting. This helps to effectively market and track changes in your customers preferences, profitability, and loyalty.
4. Cross-Departmental Collaboration.
Departments have different functions within the business and can sometimes discourage collaboration and sharing of information. This ends up making data accessibility a challenge and duplication a problem. When departments talk to each staff are able to access real-time data, view all relevant key facts, so they can work towards achieving the company's goals.
How They All Work Together
Both ERP and CRM systems improve efficiencies in business processes which in turn strengthens your business. A CRM system coupled with marketing drives sales; an ERP system manages customer information once the order has been placed to reduce overall costs.
With one source of truth, management has an overview in real-time of the business, what is happening in every department. This is extremely important for growing companies and companies who want to scale. A single source of all data and transactions contains contact details, shipments, credit history for quotes, orders and any other customer service interactions. This ensures anyone from sales, marketing, accounts or operations can access a complete history of the customer when required. Business workflows will be enhanced which ultimately improves revenue generation, reduces costs, and provides management with more insightful and useful reports.
Click for more information on ERP and CRM systems and the latest release of SapphireOne ERP, CRM, DMS and Business Accounting Software Application. Alternatively, contact our office on (02) 8362 4500 or request a demo.
May 14, 2019 9:04 am | by Fiona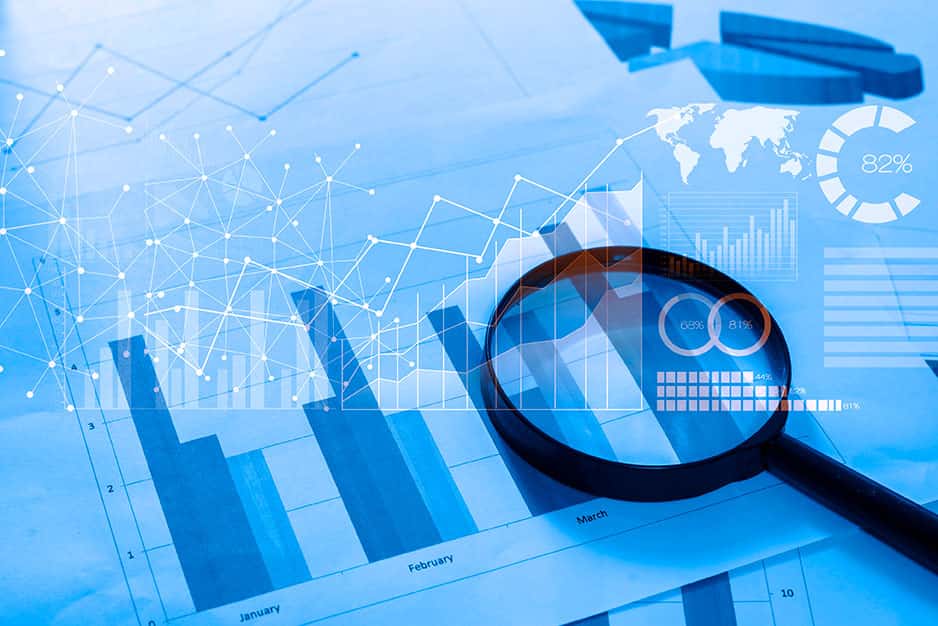 We all want to increase sales without diminishing the budget, one cost effective solution is to know all the functions and features of your current ERP software and technology. Take a good look at what you have before investing in any changes. Once you have maximised your software and technology capabilities, don't fall into the pitfall of sitting back. Building and fostering relationships comes from personal interactions with clients and is still fundamental to the sales process.
7 useful tips you can implement today:
Your website
Take a look at your SEO (Search Engine Optimisation) strategy for ways to promote your business, increase ranking on the web and attract new customers. Website builders offer in-built SEO functionalities, plugins or apps to drive more traffic to your site. Read the tips and utilise the tools to optimise your website and check your mobile ready, responsive to your website, as mobile usage continues to grow.
Stocktake your hardware
Ensure all your desktops and mobile devices are upgraded and working. Think about replacing any of your slower or older hardware as they can affect productivity.
Eliminate paperwork
Manual processing of paperwork slows you down and can increase the chance of errors. Your ERP software provides EDI (Electronic Data Interchange) so you can receive and send electronic documents to suppliers and customers. Ensure trading documents such as orders, invoices, advanced shipping notices are processed without human interaction or manual data entry. Ask your ERP if they have a DMS (Document Management System) to attach, store and manage documents electronically. All documents or files of any type can be stored within a selected transaction, in the client or vendor datafile.
Improve customer relationships with your CRM
CRM capabilities goes beyond just logging all interactions between customers to create a clear view of their needs and a consistent message across the sales cycle. Ensure all sales staff enter their contacts, sales opportunities, activities and scheduled plans allowing them the mobile capabilities to pull up the database and relevant information at any location. Gain insights into your customers, investigate and utilise personalise marketing opportunities in your ERP software to build trust and improve the overall customer experience. SapphireOne ERP, CRM Accounting software.
Payment options
Capabilities of E-invoicing and issuing customers a "pay now" button can increase the speed of getting paid. Your ERP also has the functionality to integrate multiple online payment gateways so you can meet your customer demands and make the purchasing experience as easy as possible.
Automation
Examine your current automation processes and look into areas that are being slowed down. Prioritise where you can see productivity will be increased and manual errors reduced. Your ERP software should be flexible and if you identify a new workflow beneficial to your business, ask about customisation options. Look into automating repetitive transactions to be completed within a single click.
Reporting
Check your reporting capabilities so they are made available to anyone who may need them both internally and externally. Reports should show an accurate analysis of trends, identification of variances and predictability. There should be numerous reports that are automated and run, talk to your accounting software provider for any customised reports you would like tailored to your specific needs.
Click for more information on SapphireOne ERP, CRM, DMS and Accounting Software and features. Alternatively, contact our office on (02) 8362 4500 or request a demo.
October 22, 2018 11:39 am | by Fiona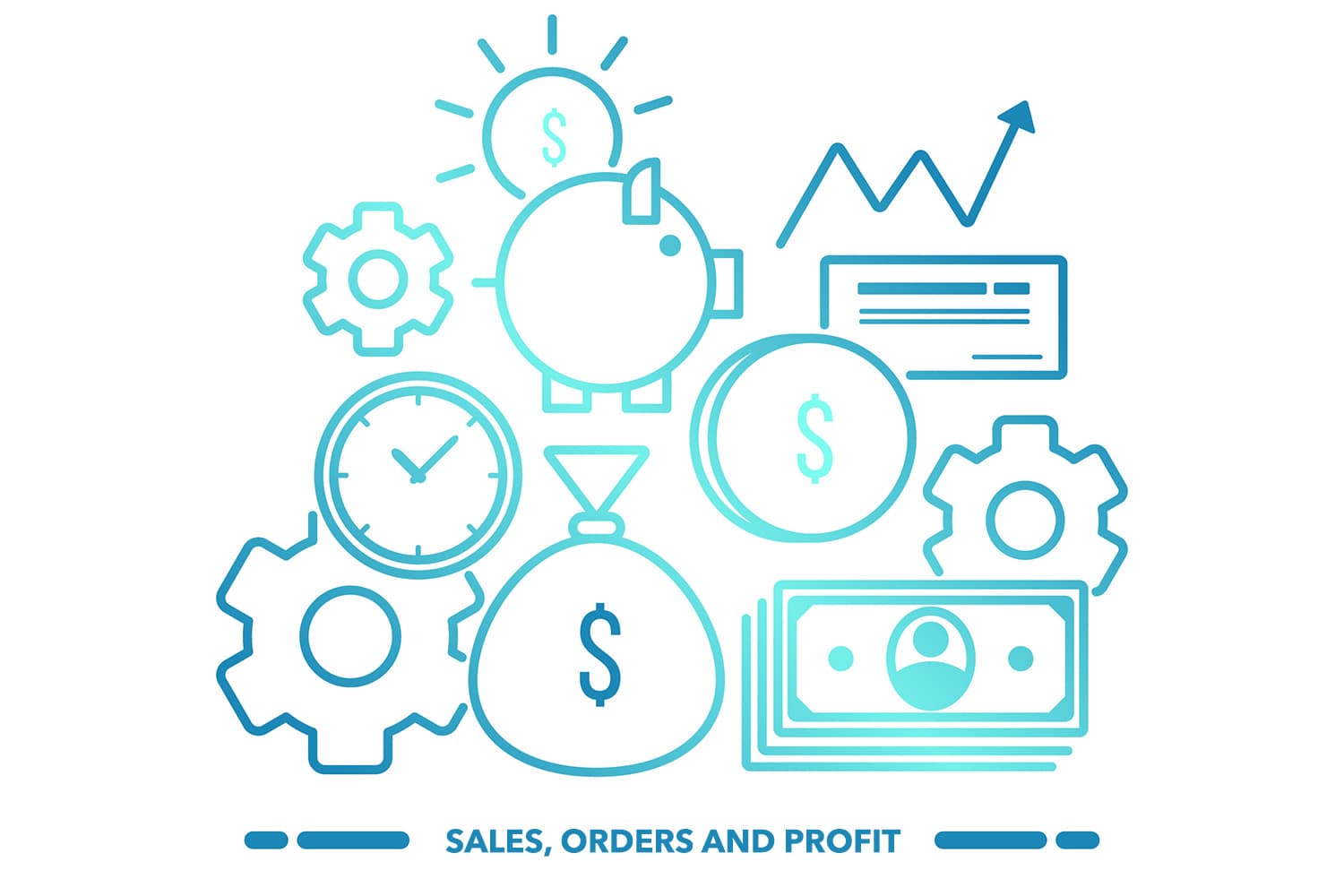 Enterprise Resource Planning, ERP software, is an integral component of business today. SapphireOne ERP application manages and streamlines overall business operations by integrating and coordinating various workflows and processes. These are from production management and order intakes, to sales and customer service. This will inevitably give your company increased sales, orders and profit. With shorter lead times, improved quality, reduced costs, increased profit, improved productivity and enhanced customer service, your company will gain that competitive edge.
Our Customer Relationship Management (CRM) is embedded and inclusive in our ERP application. This gives you with the tools to focus on providing high-quality service to clients and targeted marketing opportunities.
SapphireOne ERP application helps to plan and efficiently utilise your resources to increase Sales, Orders and Profit
Best practices are by definition profit builders. SapphireOne ERP has these built in so you can take advantage of other companies' experiences and learn how to perform these practices the best and hence most profitable way.
Our ERP application will simplify and utilise your resources wisely by tying together nearly every aspect of your business. Streamlining your business creates efficiency, helps you achieve greater control and gives management more accurate reporting to make informed decisions.
Increase revenue with an ERP system
An ERP system will improve your sales process, increase customer satisfaction and employee productivity. SapphireOne ERP streamlines, automates and integrates internal workflows giving you time to concentrate on developing your business, keeping up with industry trends and increasing your income. With revenue a major goal, ERP systems are becoming more and more crucial in gaining that competitive edge.
Optimise retail sales activity
ERP software helps you drive business regardless of where the transaction is taking place. SapphireOne Web Pack and POS capabilities ensures you have access to real-time data and can timely respond to customers' demands remotely on your mobile or in-store.
Our SapphireOne ERP application provides managers a consistent information flow with enterprise-wide visibility so they can track all business transactions. With this data they have the power to optimise inventory levels, purchasing and production for enhanced performance.
Increase quality of order fulfillment and delivery services
Inaccuracies in order fulfilment caused by human error are mitigated by an intelligent ERP system. SapphireOne ERP application automates time-consuming tasks like inventory management, processing and order picking, and produces real-time, on-demand reports to view progress in the supply chain. The easy to navigate, clear and concise interface ensures even new employees are able to find the right goods and access pertinent information.
Manage sales and customer relationships
SapphireOne ERP application with the integrated CRM software allows you to manage relationships with customers before, during and after the sale. Easy access to customer information and history details helps the sales and customer support teams create better experiences. Our CRM can be utilised to build stronger relationships, encourage conversations and increase sales based on multiple interaction channels ie Softphone, Document Management System. All data gathered is shared with other departments and in turn will assist marketing to improve products and services.
Analyse and continuously adjust results to enhance the sales process
Management reporting utilising real-time data in SapphireOne ERP application give you the flexibility to continuously adjust to current trends in the supply chain and selling process. Our BI (Business Intelligence) Dashboards enables you to find patterns and use the data to further improve your company's offering.
March 19, 2018 10:58 am | by Loren



Managing a start-up business has become very difficult in the present day market conditions : 
Buying a successful business is easy, buying an unsuccessful or budding business is challenging but to build a company from the scratch is one of the most difficult things. People dream about a 'start-up' because they have that business idea which is designed to their terms and plans.
Managing a start-up business has become very difficult in the present day market conditions because of the competition and technology advancement. The company has to take care of the revenues, expenditures, customer satisfaction as well as keep an eye on the competitors and the technology. Entrepreneurs to succeed in their start-up business should take of some important functions that will shape their business.
Corporate strategy
 Do your market research and come up with new strategies everytime there is a need. Follow your competitors and their prices, research about the new products and market size for your product. Stick to the strategy and focus on acquiring new customers making sure you satisfy the existing customers.
Financial Growth
 In today's terms business growth means financial growth. So, set financial goals for your start-up business and evaluate the business regularly. Come up with new ideas on improving the financial growth and keep an account on your expenses. Manage your accounts using a software as it minimizes your costs and keeps your records upto date.
Stick to your profile
 You have your basic idea about your product and how people should know your product or company, just stick to it in the beginning and develop that product. Don't venture into unknown areas or don't do it because your competitor is doing it. Venture into new areas only after getting success in your existing area as people will perceive a successful/failed business differently. Be specific about what you want to provide and follow the innovative ways in providing it. Look for gaps in the market and make your investment in those areas.
Business Cash flow
Tracking your sales and purchases is very important as it will decide the assets and liabilities of your company in the end. Generating revenue should be your top priority and for that you have to track every payment and you should be prepared to recover them. Keep some cash reserves as emergency to face the tough situations.
Effective management of resources and efficient handling the day-to-day business aspects inspires the success of your start-up business and for that you have to employ management systems like ERP and CRM.
For a sneak peek at the full capabilities ERP, CRM, Accounting Software, Human Resources, Payroll, Assets and Document Management,  check out SapphireOne and request a live demo, it is everything you'll ever need to make your company management a success.
February 23, 2018 3:30 pm | by Loren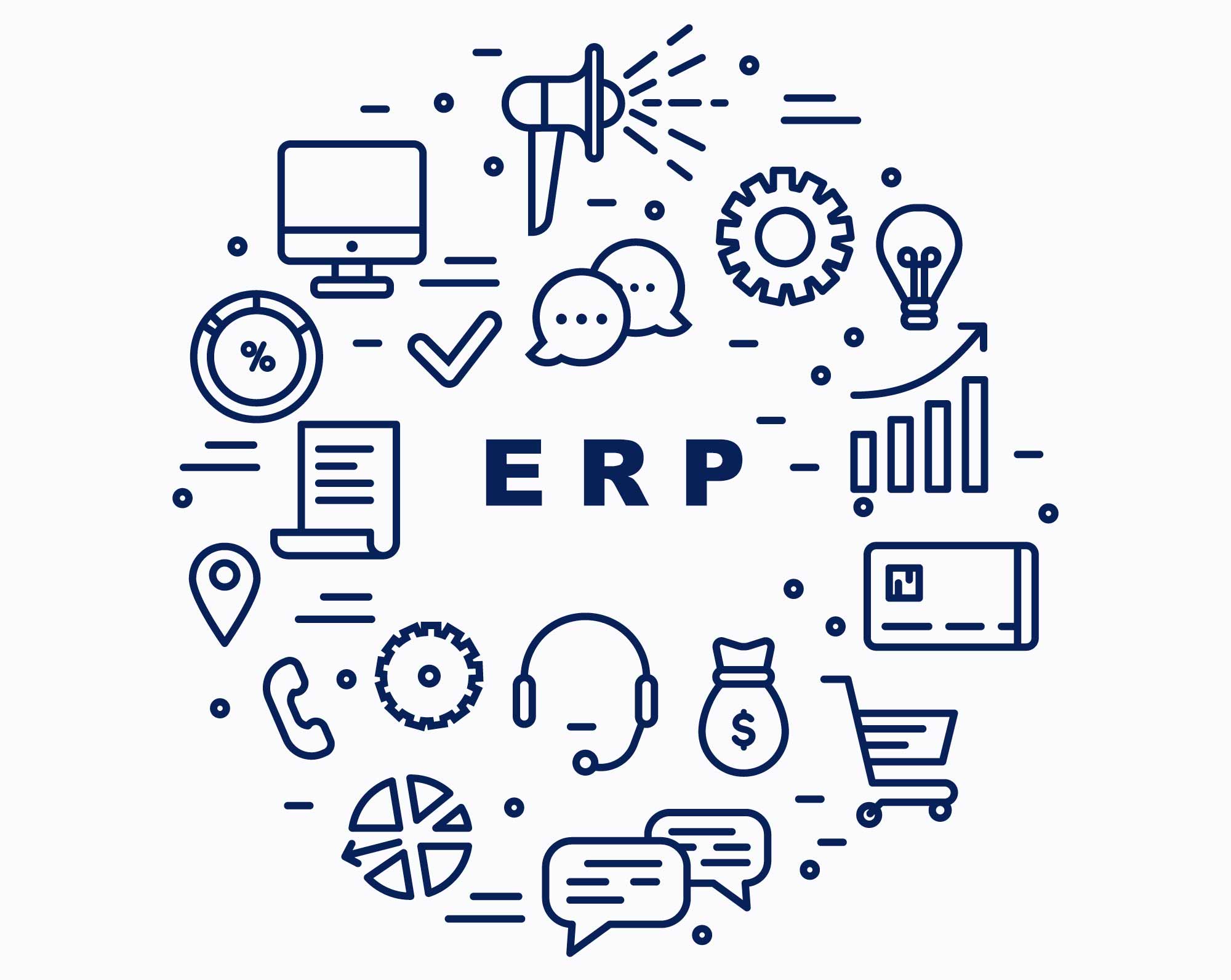 Technological changes are growing at a rapid pace and the minute we buy a new software there comes a more sophisticated one. It's a challenging situation both for the employees and employers and the companies are realising the importance of staying updated with the latest trends.
Enterprise Resource Planning helps the companies to make effective and real-time decisions thereby strengthening the organisation's profit. There are many factors that can influence the future of ERP. A leader in providing Accounting Software, Payroll Software, CRM Software, ERP software.
SapphireOne believes that the following factors will play an important role in the future of ERP.
User-friendly Enterprise Resource Planning System
Employees are looking for a more user-friendly Enterprise Resource Planning system that will solve their practical problems. Companies are developing Enterprise Resource Planning software with superior architecture and slick designs. The demand for a pro-active and next-gen Enterprise Resource Planning system is never-ending. This puts a lot of pressure on the ERP suppliers to give the customer the swiftest and most attractive Enterprise Resource Planning software. Today's workers are better equipped to face the technological changes and they should be supplied with the best Enterprise Resource Planning.
Mid-market ERP
It's the era of 'Smart' products and today's employees want to use their Enterprise Resource Planning technology anytime, anywhere. Nowadays companies are opting for accessories that they can use on the go, like opting for mobiles over desktops. Mid-market ERP solution gives you uninterrupted access to your data and in turn influences the decision makers. For Example, business people need an Accounting software that helps them save time by making invoices on the move.
Customisation
Mid-size organisations are in need of a customised ERP software that will easily help them in managing operations, sales, accounts, inventory etc. The mid-size companies are looking for a cost-effective Enterprise Resource Planning that is user-friendly and that will help them to compete with the bigger organisations. For example, many businesses need a Document Management System to maintain their records easily and keep them updated.
A challenge for the suppliers is to come up with a flawless Enterprise Resource Planning software that can be easily integrated and easily implemented. SapphireOne provides the clients with most savvy and smooth ERP, CRM & Business Accounting Software. Seize the benefits of SapphireOne ERP software.