May 18, 2020 4:31 pm | by Rubai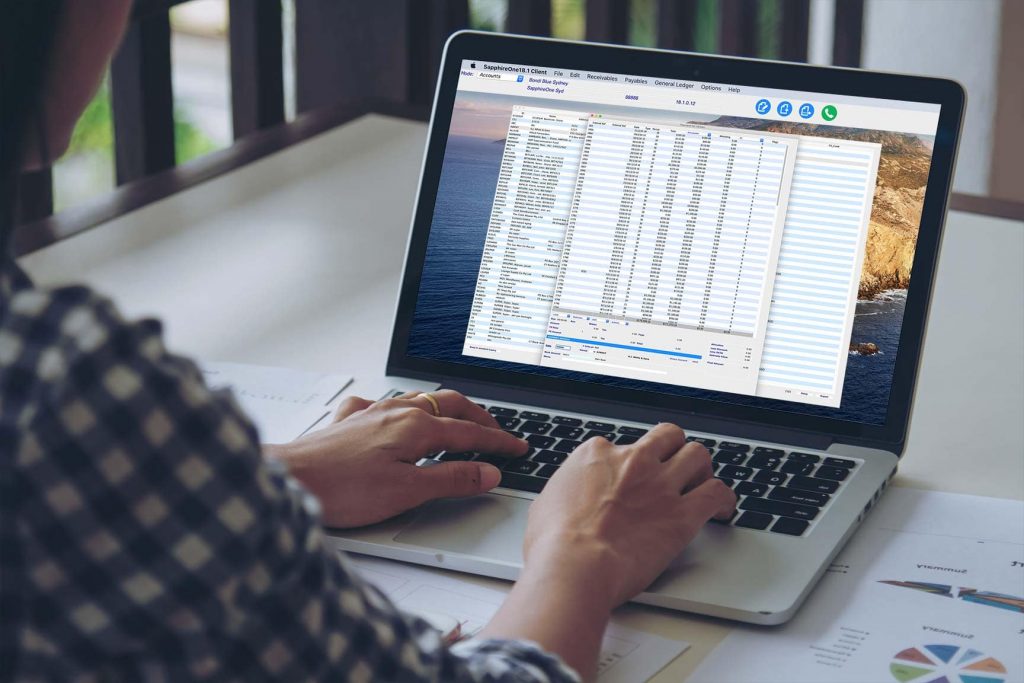 The manual payment method in Accounts Payable processing is a time-intensive process for your Accounts department. In addition, any manual operation creates the possibility of human error which can result in inconvenient effects on the production flow and costs. Although a manual Accounts Payable workflow is scalable to a certain extent, it will become inefficient and unviable in cases where a large volume of invoices needs to be processed on a daily basis.
Electronic payments are digital transfers of payments from your Enterprise Resource Planning (ERP) or Accounts Payable system to the supplier's designated bank account via a Bank's payment portal. Any electronic payment significantly reduces the burden of managing payments manually. Although the creation of an electronic Accounts Payable process is a challenging task, setting up an automated workflow for Accounts Payable leads to substantial efficiencies for your company.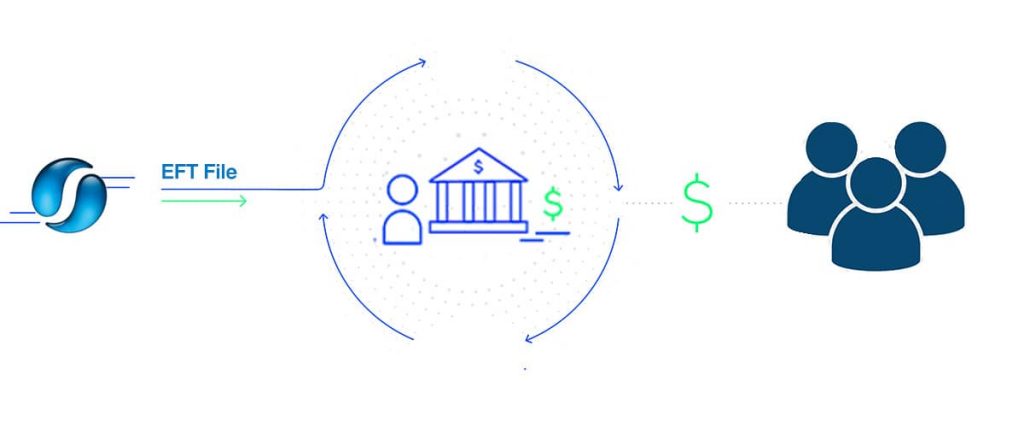 EFT Processing for Accounts Payable
Electronic Fund Transfers (EFT) are commonly used for deposits of Accounts Payable. They constitute a safe and convenient option of processing payments. As a result, EFTs have become the predominant method of transferring funds for both businesses as well as consumers.
Facilitating the Accounts Payable function by using EFTs offers numerous benefits, including the below:
Reducing Workload and Scope for Error and Fraud

Instead of manually handling all incoming invoices, all data is entered into the Accounts Payable system and payments are made via EFTs which are processed by the bank. Cheques, in comparison, may be lost, misplaced or obtained fraudulently and also require a significant amount of paperwork that consumes valuable storage space. Your Accounts Payable team will also be able to focus its time on more value-adding tasks.

Optimizing Cash Flows

An electronic exchange of purchase invoices not only allows for faster processing, but also enables improved tracking of all expenditures, as the software records any transaction being made. The traceability derived helps to improve the management of the cash flow, increases the precision of financial statements and it also allows for easier auditing.

Improving Buyer-Supplier Communications

Electronic invoices increase the transparency of their processing for both the supplier and the buyer, which aids in avoiding, as well as in resolving disputes between the parties.
Enhancing Accounts Payable Processing Time with SapphireOne
SapphireOne offers the ability for electronic payments by preparing an electronic payment file to be processed by the buyer's bank. These files are prepared in accordance with the format prescribed by the Australian Bankers' Association (ABA file) and all major Australian financial institutions use them to record payments to be made from one bank account to one or multiple others. The information contained within an ABA file includes the payer's and payee's bank details and the amount to be paid, with any file being able to hold information on multiple payments as well.
Before you can prepare an electronic payment file in SapphireOne, you will need to complete the electronic payment set-up tasks. Once you have recorded all payments to suppliers you want to pay electronically, you can prepare an ABA file. Once created, you can upload it to your bank for processing of the payment.
Setting Up Vendors for Electronic Payments
Go to: Accounts > Payables > Vendor Inquiry > Vendor Terms Page > Select: EFT checkbox and Provide: Account details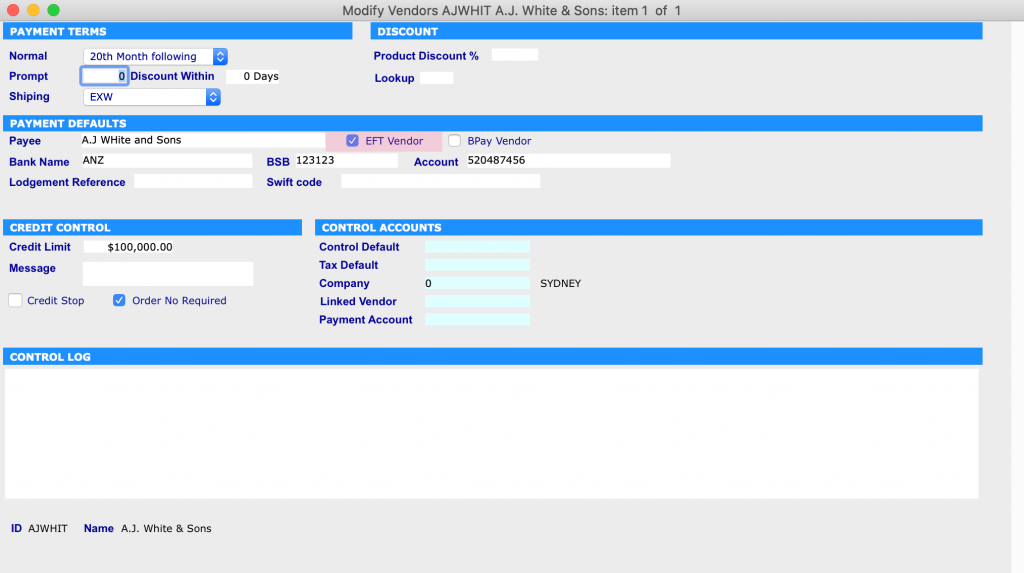 Creating Payment
Go to: Accounts > Payables > Payments > Create: Payments > Select: Vendor and Click: Tool > Create: Payments > Select: Invoice or invoices > Green tick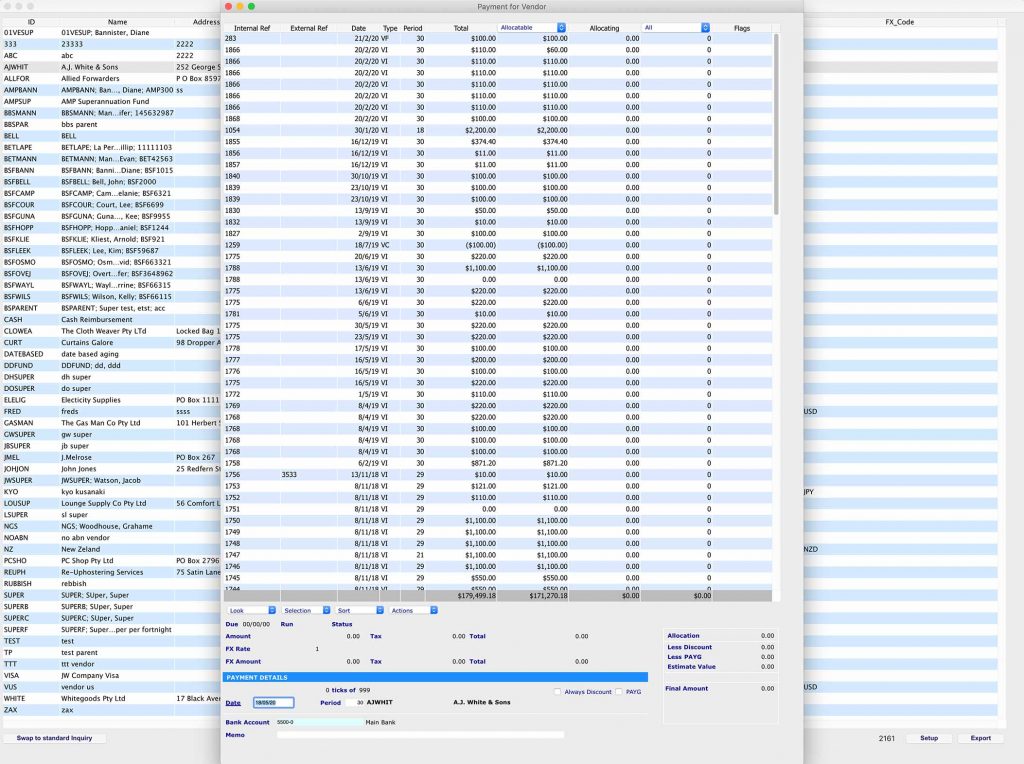 Generating ABA file
Go to: Accounts > Payables > Payments > Print: Payments > Select: Bank > Print: Dialogue is displayed > Select: Your Report Type and Method (In this case it is 'Remittance' and 'ABA File for EFT') > Print > Select: Vendor for generating ABA file > Save: ABA file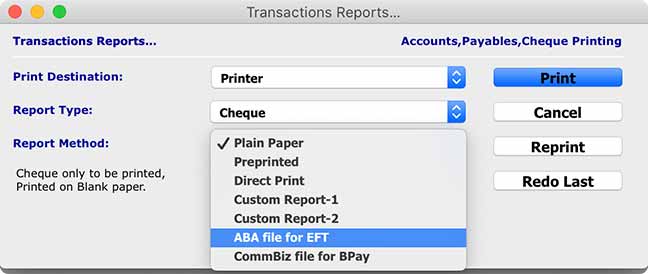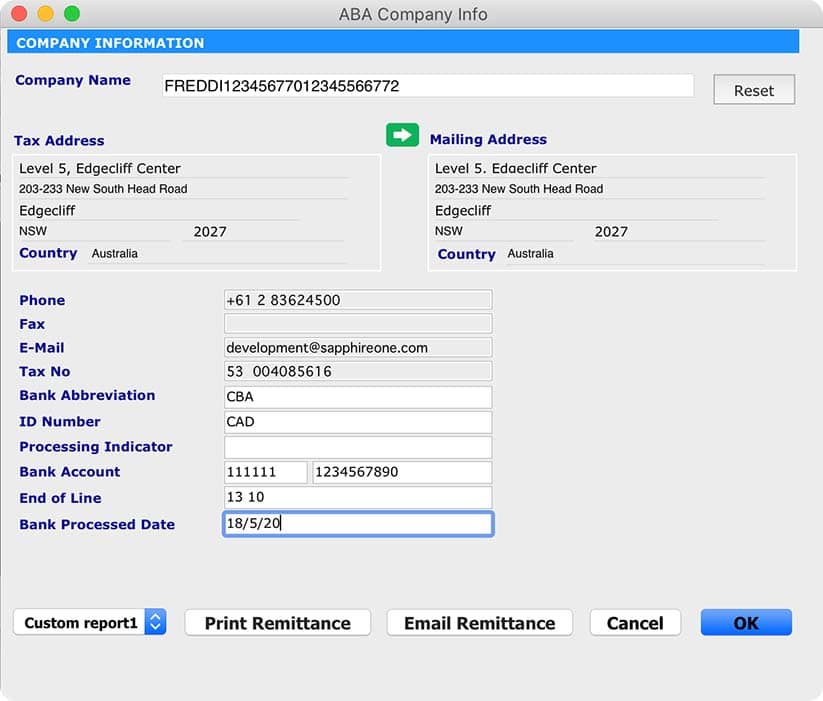 ABA files allow you to pay any invoices through your internet banking provider. However, each provider has a different set of instructions on how to process ABA payments, which you will need to follow in order to complete any transactions.
Please book a support call via our website, in case you have any questions or need any further assistance.
April 20, 2020 10:37 am | by Rubai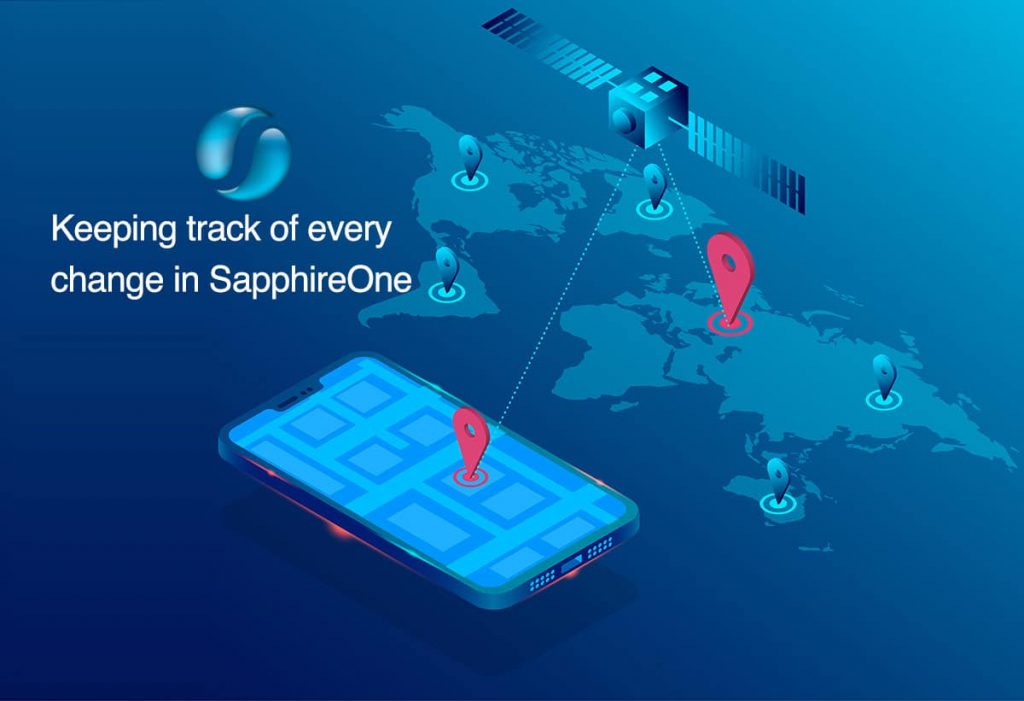 The need to be able to track specific changes that are made within your ERP solution is crucial to successfully identify and resolve critical issues that may arise within your business as soon as possible. Without this capability available in your business, you could find it extremely difficult to keep tabs on changes made within your ERP system.
Resolving any critical issues straight away
From an operational standpoint, gaining accurate financials means you need to track these basic variations, which is where revision change orders or tracking or versioning come into play. In Project Management Body of Knowledge (PMBOK) version control has a significant role for managing a project effectively. Version control is a method of tracking changes to documents and files so that you always know which version is the current iteration. It also enables you to maintain old versions in case you want to see what's changed or need to restore a previous version. Projects typically result in the creation of a lot of documents, from project reports to deliverables. By using project management software with version control, or version management, you can effectively and efficiently track and control changes to these documents directly within your software. Just like version controlling, within your ERP system if there is some sort of change or activity tracking feature enabled, then you will be able to resolve any critical issues straight away.
Today's IT executives have more choices than ever when choosing an Enterprise Resource Planning (ERP) solution. From on-premises systems to cloud-based software-as-a-service to industry-based solutions, there is a dazzling array. And decision makers can feel overwhelmed when trying to determine which features and functions are the most important. You may find some useful information from our blog regarding this topic – 'On Premise ERP vs Cloud ERP | Which solution is more resilient and sustainable for your business'
When implementing an ERP system, many organisations focus their time and effort on gaining approval from leadership executives, when they should be engaging key employees who will be using the system the most. We frequently conduct surveys with our clients on our SapphireOne features and functions that they like most. One client has mentioned that tracking any changes made to a vendor, such as changes of address, payment terms, banking details with system date and time stamp, helped them immensely and saved them valuable time.
The importance of tracking any changes made
To illustrate the importance of tracking changes in the SapphireOne system, let's look at some all-too-common scenarios that tend to happen when a tracking feature is absent.
Scenario 1 : You get updated credit card information from a client and make changes to banking details, only to find out you updated the wrong client banking details.
Scenario 2 : John is one of your regular clients and you send him deliveries frequently. But today you have sent a delivery to the wrong address and you don't know who changed the address.
Scenario 3 : You use Cash On Delivery (COD) as payment terms for making payments and suddenly it has changed to prepaid. You have no record when it was changed.
The risk of changing the wrong client or vendor details is extremely high when you have thousands of clients and vendors, or you are multi-tasking or continuously working for long periods of time. If the ERP system is used by multiple users, then it is essential that you track every change made by each user. But if the system does not allow it, then you will be wasting time, creating extra work, and increasing the risk of errors being included in the final product. A more serious change error could be a schema change to your ERP system that means that your whole business loses critical access. After these issues are raised, it is crucial to be able to resolve them straight away to mitigate the impact that it could have on your business.
Tracking any changes made to a vendors address, payment terms and banking details
SapphireOne has the ability to track specific changes that you make in SapphireOne. With SapphireOne it is so much easier to be able to find and fix errors or to even spot any fraudulent activity. When tracking capability is in place, it gives you the opportunity to review before and after values which enables you to correct any issues once you have located them.
When you make any changes to vendors or clients addresses, payment terms or banking details, SapphireOne keeps a log entry for every activity.
To view the record of changes made in address, payment terms or banking details go to :

For Client – Account > Receivables > Clients [modify ] > Details [ Terms]

For Vendor – Account > Payable > Vendor [modify] > Details [ Terms]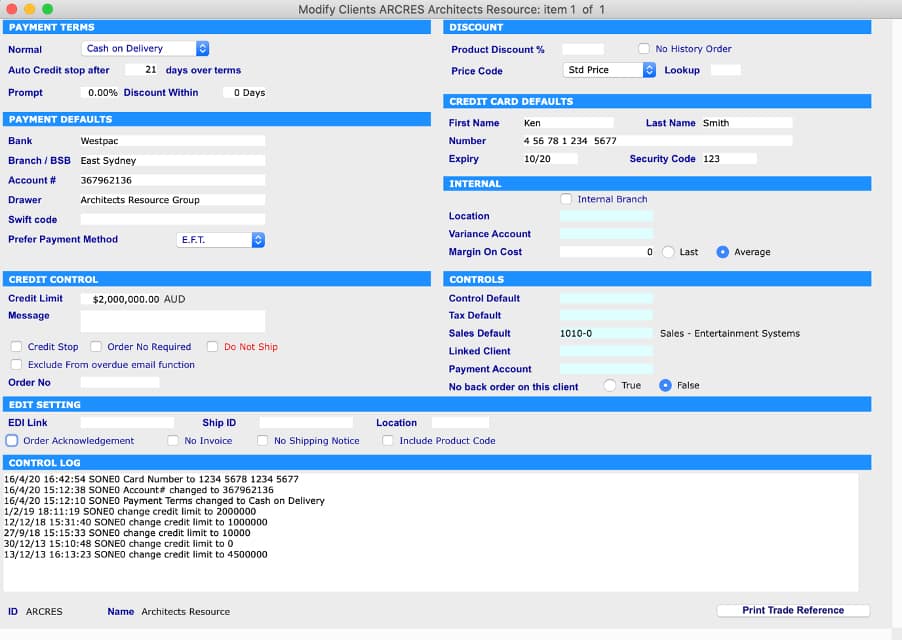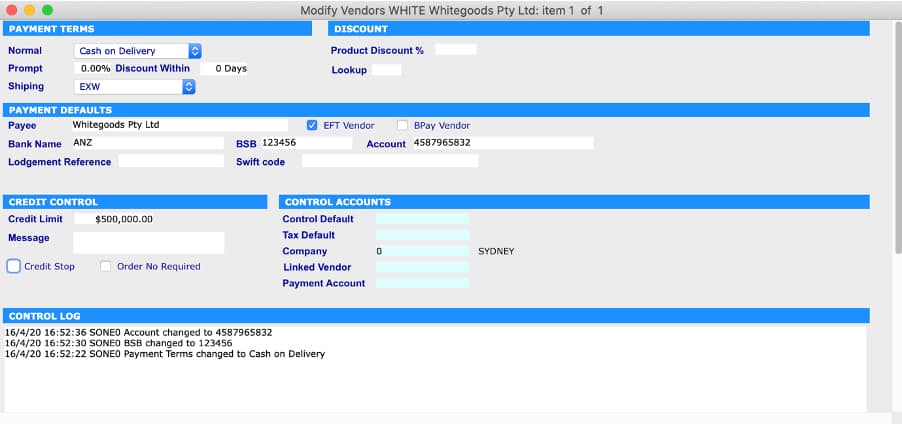 If you have wrongly changed the banking details then you can review before and after values by going to Utilities > History > History of Bank Changes

Improving your track specific changes that you make within your ERP solution, is just one of many reasons to consider a new ERP system. If you'd like to discuss ERP functionality of SapphireOne and want to explore its features, then send a demo request to set up a time.
August 8, 2018 12:22 pm | by Peter Ferrari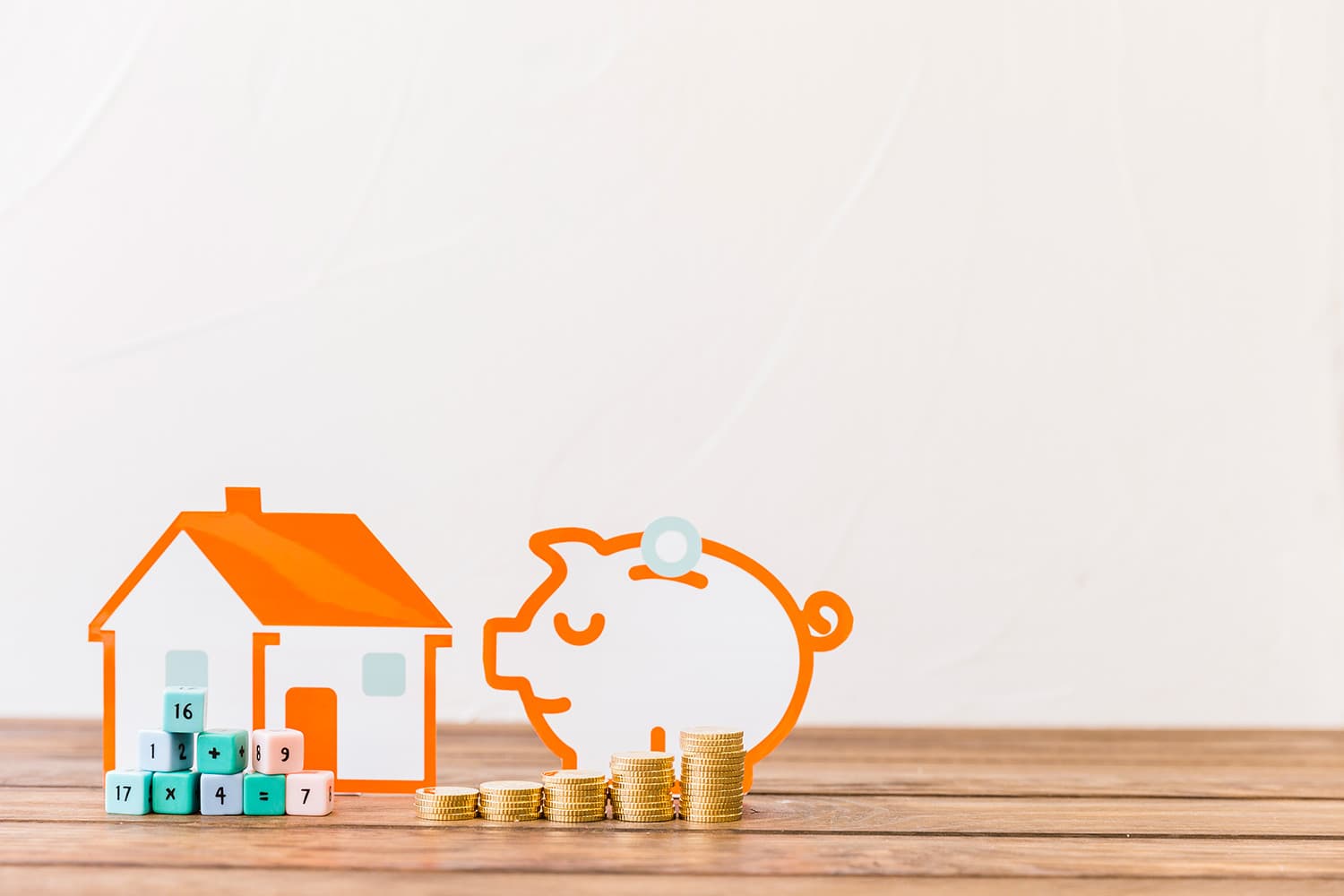 It is vital for managing all financial aspects of your day to day business activities.
You can perform basic accounting tasks such as generating financial reports, invoicing, tracking income and expenses. Accounting software manages your financial data and analyses sales performance and cashflow which ensures you make informed decisions.
All organisations have to perform a number of tasks to make their company financially successful, ERP Accounting software is an essential investment for any business large or small
SapphireOne ERP CRM DMS Accounting software is designed to help companies introduce accounting accuracy to achieve peak financial performance. SapphireOne ERP CRM DMS is built to comply with international accounting standards and principles, providing comprehensive reporting functionality to assist in reviewing company performance. SapphireOne ERP CRM DMS is a unique accounting software.
Managing Cash Flow



One of the biggest challenges for any business is to manage cash flow efficiently, organisations and business owners need to keep records of all the cash coming in and going out of the business. SapphireOne ERP CRM Accounting software enables business owners to manage their business cash flow management of expenditure and keeps track of the financial status of the company easily.
Invoice Tracking with DMS
Invoice tracking is very important for any organisation's success. SapphireOne's in-built document management system (DMS) allows you to attach all supporting documentation by simply clicking on SapphireOne's paperclip in any related transaction and ensures easy invoice tracking.
Time Saving and Accuracy
SapphireOne ERP Accounting software quickly performs different tasks such as invoicing, sending payment reminders, paying vendors, reconciling bank accounts and generating reports. SapphireOne ERP accounting software provides fast and accurate information. SapphireOne provides a clear and accurate view of the financial standing of your organisation to assist you in managing your business and making informed decisions.
Accounts Receivable
The Accounts Receivable module in SapphireOne's accounting software is for the entry of all transactions that are involved with Income for the organisation. This may be through Cash Sales or Client Invoices etc. Client accounts are managed efficiently with customer tracking, invoice management, activity analysis, receipt and cash receipt processing.
Accounts Payable
The Accounts Payable module in SapphireOne's accounting software handles all transactions that are involved with the payment of vendor invoices for the company, this includes the tracking of cash, credit card and eft and other types of payments.
Financial Reporting
SapphireOne ERP CRM DMS accounting software has comprehensive reporting functionality which allows you to analyse all aspects of your financial accounts. Designed with flexibility in mind, SapphireOne reports can be designed to meet your requirements and can be sorted by multiple criteria with numerous levels of details to choose from. Strong reporting tools are essential to your organisation and are fully integrated within the SapphireOne ERP CRM DMS Accounting Software application suite.
For a sneak peek at the full capabilities ERP, CRM, Accounting Software, Human Resources, Payroll, Assets and Document Management, check out SapphireOne and request a live demo, it is everything you'll ever need to make your company management a success. Know more about us.
February 27, 2018 2:14 pm | by Loren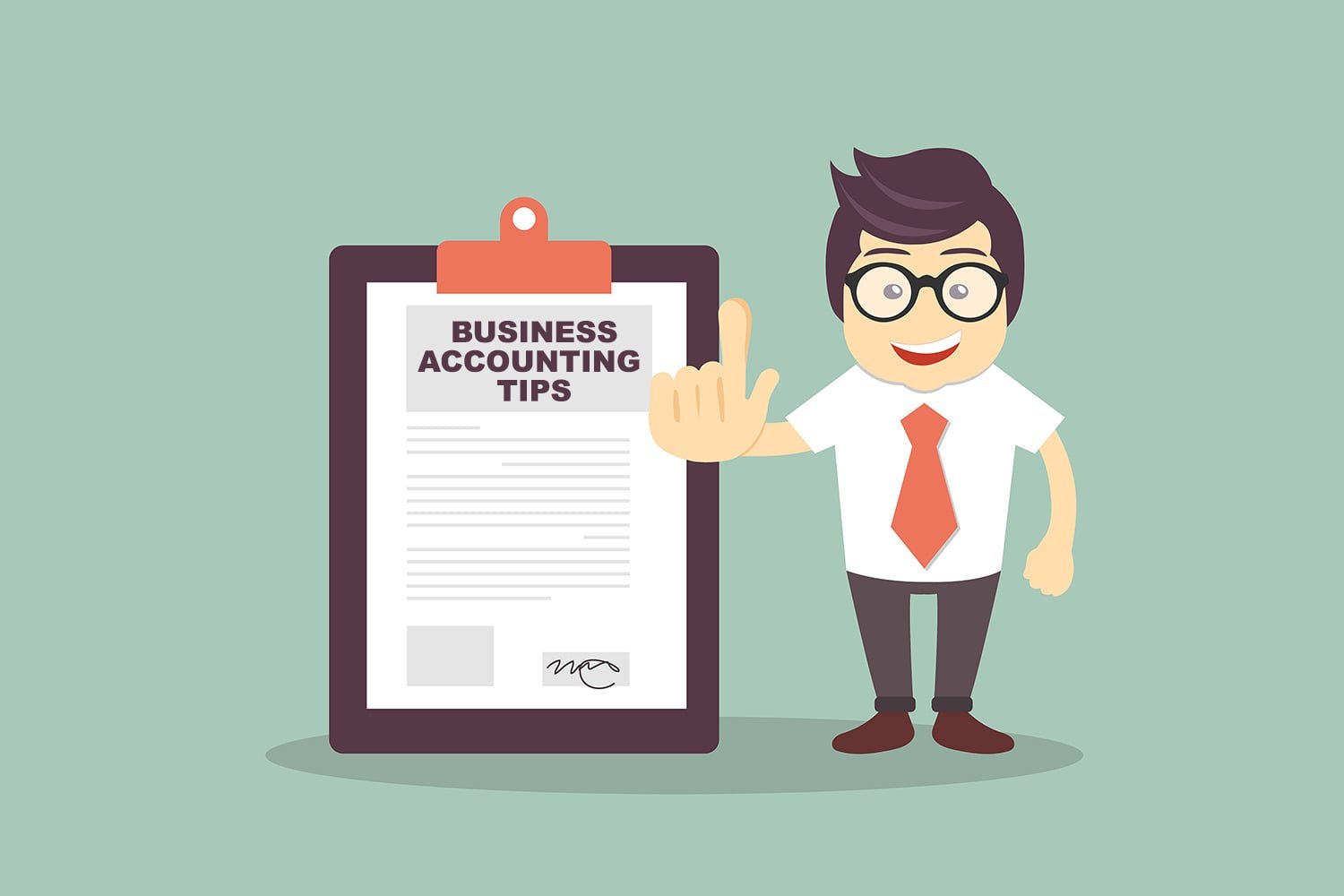 With the availability of resources and technology, entrepreneurs today are finding it easy to realize their 'start-up' dreams. Governments and funding companies also welcome the entrepreneurs who have a unique idea and a definite plan backing that idea. Every city wants to become a 'start-up' hub these days, it is the 'Golden Age' of company.
Business Accounting tips is an important component that contributes to the success of an association, many of which failed because they didn't manage their accounts properly. With the easy availability of resources, corporation tend to ignore the accounts in the initial stages, this could become a burden to manage the company's financial health in the later stages. For your business to succeed from small scale to mid-size businee, you need to keep your financial records organized and updated. Following these accounting tips will help you in successfully managing your Small Business or Mid-size Startup.
Business Accounting Tips
Accrual Business Accounting or Cash Accounting
Using Accrual accounting you can track your transactions real-time and can estimate the present financial health of the company. Using Cash accounting, ATO reporting will be updated only after sending or receiving the payments, inventory etc. Use the help of a financial professional on which method to be adopted and which system better supports your business goals.
Paper or Digital
Digital accounting has taken over the age-old account books and records. Companies are encouraged to go digital thereby saving paper and the environment. Follow the reviews of the available vendors before buying the software if you are going digital.
Documentation
Whether you choose paper or digital transactions, you need to maintain your documents in good order, this can be done by using a reliable Document Management System. It helps to manage all your digital documents which you can retrieve whenever required. Documents of financial performance, profit and loss statements, budgeting etc. are of critical importance to the success of the organisation.
Inventory Management
Manage your inventory using location and bay management, record daily production, adjust stock levels. Invoicing is an easy affair now using SapphireOne accounting software.
Cut Unnecessary Expenses
Reduce unnecessary expenses related to training, paper, maintenance and unnecessary audits using an effective and user-friendly SapphireOne accounting software.
Integration
Integration of business accounting tips with CRM software will help in the smooth flow of business.
For a sneak peek at the full capabilities ERP, CRM, Accounting Software, Human Resources, Payroll, Assets and Document Management,  check out SapphireOne and request a live demo, it is everything you'll ever need to make your company management a success.