July 17, 2019 10:32 am | by Fiona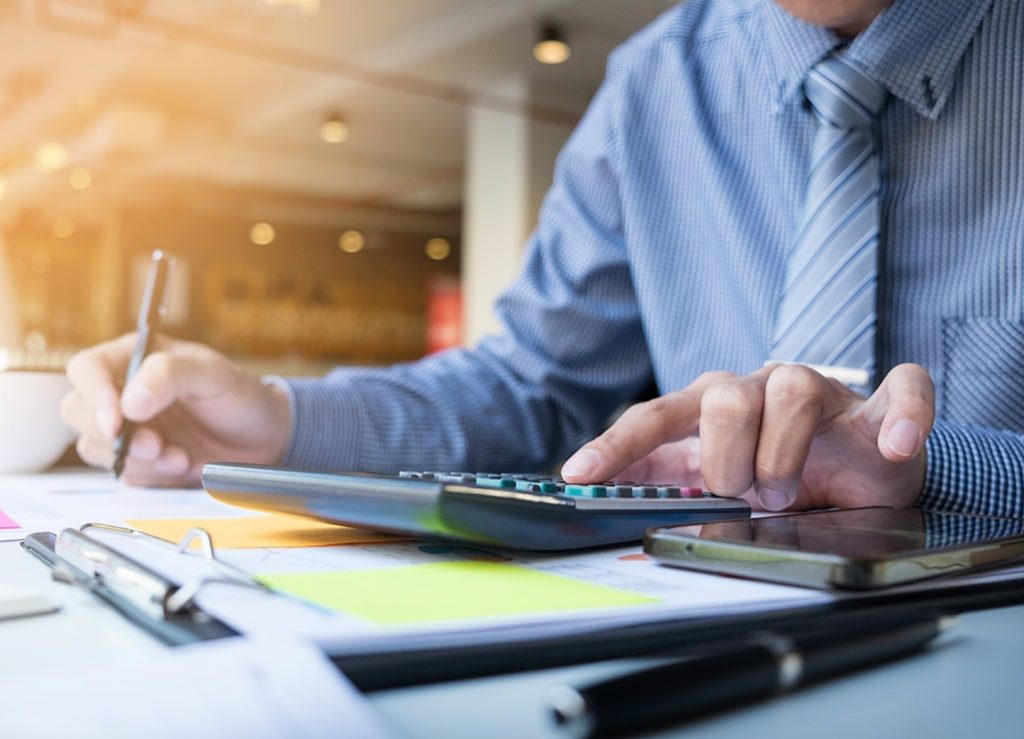 ATO tax deductions- every year the ATO announces its compliance hotspots for the year. They focus on where taxpayers are prone to accidentally or deliberately make errors in reporting. The ATO recently claimed there was an $8.7 billion tax gap, the difference between the amount they collected and what it could have collected if taxpayers didn't over claim.
So, what's on the ATO's hit list this year? They are looking at two main areas; work-related expenses and claims made by investment property owners.
Work-related deductions
The ATO believes claims from work-related expenses are the biggest culprits in the tax gap.
What they will be focusing on:
Claims for work-related clothing, dry cleaning and laundry expenses. One example, taxpayers who take advantage of the exemption from keeping receipts for spending less than $150 on laundry expenses. The ATO believes too many people are claiming this without actually incurring the expense.
Deductions for home office use. Unless you're actually running a business from home, claiming "occupation" costs like rent, rates and mortgage interest are not allowable.
Overtime meal claims.
Union fees and subscriptions.
Mobile phone and internet costs. This year the focus is on people who are claiming the whole (or a substantial part) of their personal mobile bill as work-related.
Motor vehicle claims. An example, taking advantage of the 68 cent per kilometre flat rate available for journeys up to 5,000kms. Once again, the ATO believes too many taxpayers are automatically claiming the 5,000km limit regardless of the actual amount of travel.
Incorrectly claiming deductions of work-related expenses of $300 or less without receipts. They believe taxpayers are claiming without actually incurring the expenses.
So before making any claim, be confident and understand what you can and can't claim. Have the necessary proof including invoices, receipts, diaries etc. Be prepared to show you have actually incurred the expense and it was work or business related.
Investment Properties
The other focus is on people who make deduction claims on investment properties and holiday homes. The ATO recently announced in a series of audits, they found errors in 90 per cent of returns reviewed. They will be combing a range of third-party data and information, including from accommodation booking platforms, financial institutions, property transactions and rental bonds to weed out rorters.
Expect them to focus on:
Excessive interest expense claims. This can occur when property owners claim borrowing costs on the family home as well as their rental property.
Incorrect apportionment of rental income and expenses between owners. An example, deductions on a jointly owned property are claimed by the owner with the higher taxable income, rather than jointly.
Holiday homes and their actual rental status. Owners should only claim for the periods the property is rented out or is genuinely available for rent. Periods of personal use cannot be claimed.
Incorrect claims for newly purchased rental properties. Costs to repair damage and defects at the time of purchase or the costs of renovation afterwards i.e new bathroom cannot be claimed immediately. These costs are deductible instead over a number of years.
Once again, ensure that you keep accurate records including invoices, receipts and bank statements for all property expenditure. Obtain proof that your property was available for rent, such as rental listings.
Other Hotspots for ATO tax deductions and income reporting
Cryptocurrency: Failing to declare profits or losses i.e. Bitcoin.
ATO is collecting bulk records from Australian cryptocurrency designated service providers (DSPs) as part of a data matching program to ensure people trading in cryptocurrency are paying the right amount of tax. Data provided to the ATO will include cryptocurrency purchase and sale information.
Sharing economy: The ATO will be looking at income and expenses to ensure they are correctly reported.
Ride-sourcing – transporting passengers for a fare i.e. Uber drivers
Renting out a room or house for accommodation i.e. Airbnb For example, claiming the full CGT main residence exemption when part of their main residence has been rented out through Airbnb. The law prevents a full CGT exemption where part of a main residence has been used to earn income.
Renting out parking spaces.
Providing skilled services – web or trade i.e Airtasker.
Supplying tools, equipment etc.
Completing errands, deliveries, any ad hoc jobs etc.
Renting out equipment such as sports equipment, tools, musical instruments etc.
To find out more on SapphireOne – SapphireOne ERP, CRM, DMS and Business Accounting Software Application. Alternatively, contact our office on (02) 8362 4500 or request a demo.
July 12, 2019 12:25 pm | by Fiona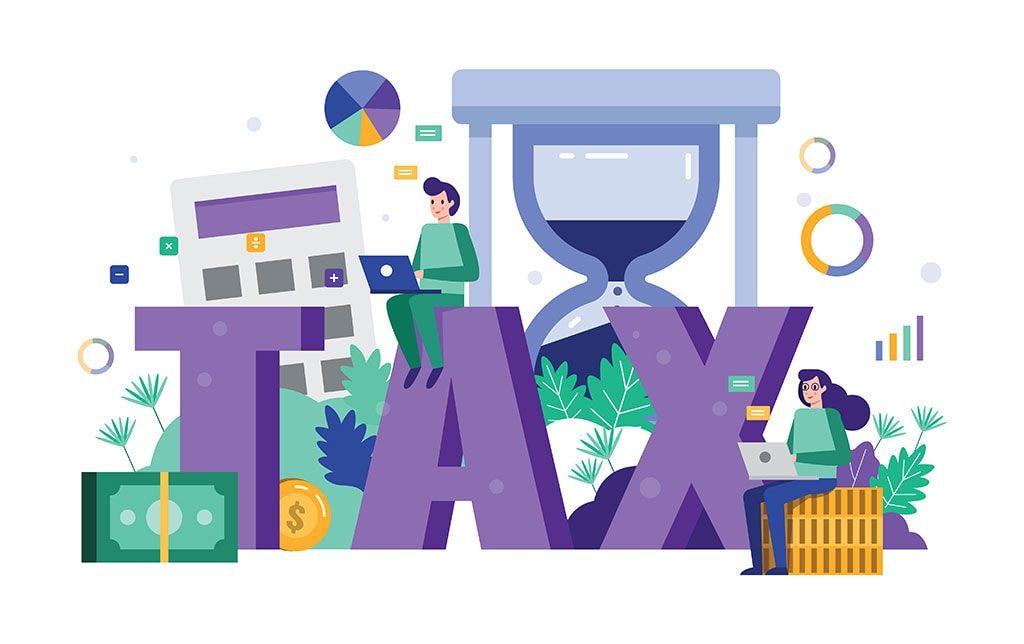 All Not For Profit organisations reporting through Single Touch Payroll (STP), can choose how they would like to report fringe benefits amount (RFBA) and employer super contributions (RESC). These fringe benefits are reportable if the total taxable value exceeds the threshold set by the ATO.
There are two options available through STP:
OPTION 1– If you choose to provide your employee's RFBA and RESC amounts at each payroll or update event, you'll need to include the amount for each pay run event and amounts for each subsequent payroll event, even if the amounts remain the same.
If you choose to provide your employee's RFBA and RESC amounts at each payroll or update event, you'll need to include the amount for each pay run event and amounts for each subsequent payroll event, even if the amounts remain the same.
OPTION 2- You can choose to provide RFBA and RESC amounts through an update event as part of the finalisation process at the end of the financial year.
Payment summaries
If you have chosen not to provide RFBA and RESC amounts through STP, you'll need to:
provide employees with this information on a payment summary
submit a Payment summary annual report to ATO.
How to report fringe benefits and super with STP
If you use Single Touch Payroll (STP), your end-of-year reporting may be different for recording your employee's:
reportable fringe benefits amount (RFBA)
reportable employer super contributions (RESC).

Where year-to-date RFBA and RESC are provided through a payroll or update event during the year, you'll need to report these amounts for each following payroll event, even if the amounts remain the same.
Alternatively, you may report these amounts through an update event as part of the finalisation process at the end of the financial year.
Guides from the ATO
For more information on the benefits of an ERP System in simplifying the STP reporting process – SapphireOne ERP, CRM, DMS and Business Accounting Software Application. Alternatively, contact our office on (02) 8362 4500 or request a demo.
May 31, 2019 3:40 pm | by Fiona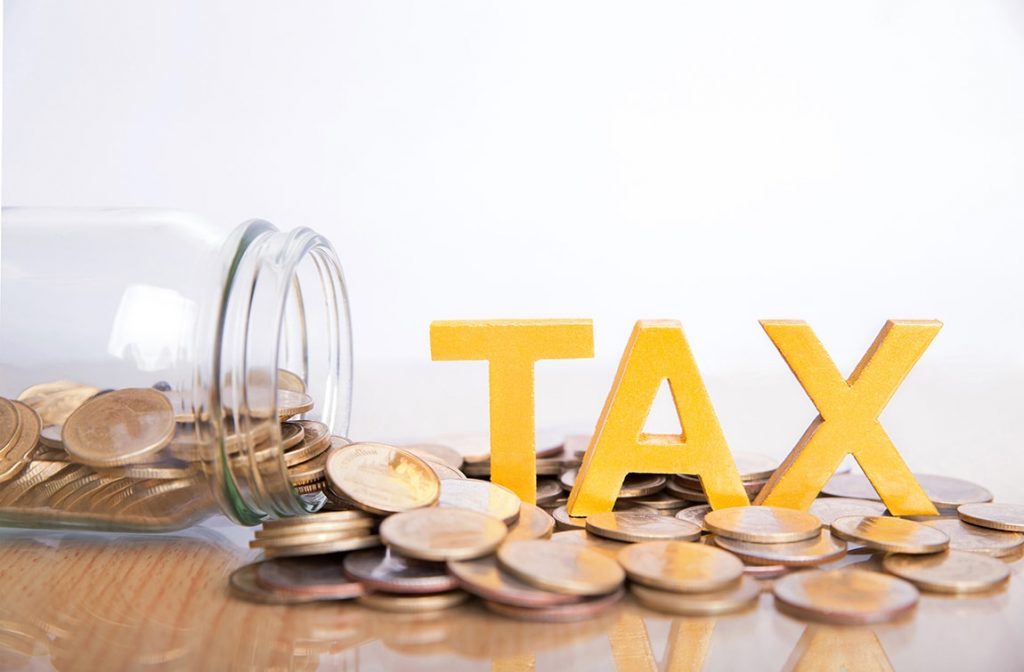 Tax can be stressful and with the end of year tax return approaching fast, it's best to start planning to avoid the headache. Your tax return reveals insights on how your business is performing. Decisions can be made on investments opportunities, where you can cut costs and opportunities arising to maximise profits. Super, GST and ATO reporting are all part of your tax obligations, so what documents for tax return do you need to make sure are lodged properly?
6 requirements of your business tax return
Not every business will have same requirements. Here are a few fundamentals that need to be calculated, and documents for tax return that are necessary to lodge a successful one.
BAS and PAYG reporting
Have you been lodging your Business Activity Statement BAS, via SBR2 Pay-As-You-Go PAYG and superannuation throughout the year? Single Touch Payroll STP also became mandatory on the 1st July 2018 for companies with over 20 employees as the new way of paying wages. Your BAS reporting should be monthly or quarterly and its important they are accurate and efficient.
Expense tracking
When it comes to expense tracking, make sure your data is up-to-date and categorised. This will make it easier to quickly determine your profit and loss. You should be keeping track of stock, inventory of products or parts so you can calculate cost of goods sold.
Income Tracking
Your cash flow has to be accurately represented even if it's a negative. It's also important to know whether your company is using accrual (products or services are invoiced to a customer) or cash-basis accounting. The type of accounting you use will determine which recent transactions count as income for the current year and which are saved for next year's taxes.
Separate Personal & Business Expenses
Expenses need to be categorised and separated as business or personal. Ideally, you'd want to have a separate business account, but if you don't, this is incredibly important.
Deductions
Deductions such as mileage, travel, clothing and home office should be tracked throughout the year and claimed in your return. Capital expenses like machinery can be depreciated over a longer period of time.
Reporting
You should have available the right data at the right time. Year-to-date (YTD) reports, payment summaries, turnover, Profit & Loss Balance Sheets, liabilities and more. With comprehensive reports you can focus on and remove bad debts, prepare and lodge for the ATO, and stay on top of your obligations.
If this seems a little overwhelming and your growing in size, it might be time to look at investing in accounting software. SapphireOne Accounting Software saves you time by automating processes and prefilling statements for the ATO. SapphireOne's secure connection is complaint and ensures lodging of BAS, payroll, super and tax is fast and accurate. Your end of year business tax return can be calculated after generating reports with all the necessary financial information from your one data file.
For more information on the capabilities SapphireOne ERP, CRM, DMS, Accounting Software application and how we can help you at tax time click here, request a demo or contact us.
April 1, 2019 1:09 pm | by Fiona
We have all heard about STP (Single Touch Payroll) reporting requirements, but are you ready? In case you haven't heard, STP is the new way of reporting tax and super information to the ATO. Cut-off date is nearing with compliance on 1st July 2019.
Phase 1: Single Touch Payroll became mandatory on 1st July 2018 for all employers with 20 or more employees.
Phase 2: Single Touch Payroll will be mandatory for employers with 19 or less employees from 1st July 2019. Since July 2018, all employers were able to move over to the new reporting system.
If you use a payroll or accounting software, your provider should offer STP. Ask for their accreditation and how long they have been offering the service, this ensures your payroll obligations are streamlined. SapphireOne Payroll System Australia has been accredited since 1st May 2018 with clients enjoying from 1st July 2018.
Ultimately, it's your responsibility as the employer to ensure you are STP enabled. Every time you run your payroll, you have to send employees' tax and super information to the ATO. Don't fall into the danger of smaller software companies claiming to be accredited. Make sure they will help you with the transition.
What are the next steps for your Payroll System in Australia?
If your software company is not ready, check they have applied for a deferred start. The ATO is more lenient for clients and companies of 19 or less employees. Here is the link for ATO deferred start conditions.
Otherwise it is important to ensure you train all your staff who will be involved in payroll. Go through current employees' payroll details and check they are up to date.
Once you are STP ready, take a look at the following steps recommend by the ATO. This ensures the files you send to the ATO are successful. ATO start reporting checklist.
If you are not ready, contact your accounting software's support team and keep up to date with their communications.
SapphireOne was the first to achieve world-wide full STP accreditation on 1st May 2018. Our clients have been enjoying the benefits since July 2018. For more information – SapphireOne Business Accounting System and STP.
January 30, 2019 1:20 pm | by Fiona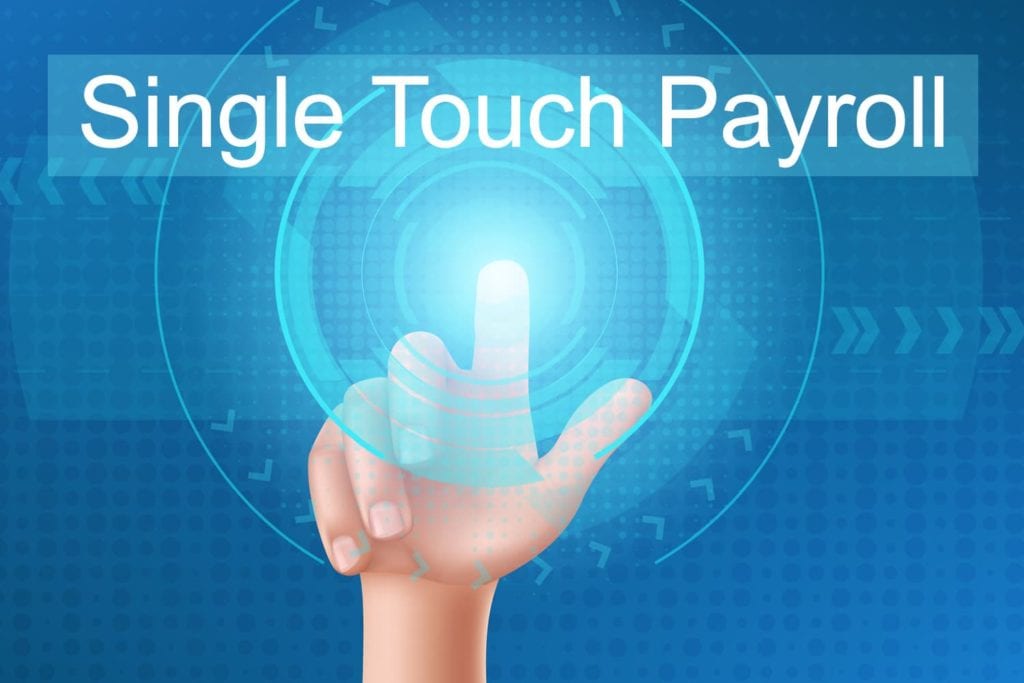 There has been a lot of talk and sometimes panic about single touch payroll, but many companies can simply update their existing software or choose a product by 1 July 2019. Single Touch Payroll is the next step in streamlining your payroll reporting with the Australian Taxation Office.

SapphireOne was the was first to achieve world-wide full accreditation on 1 May 2018 and our clients have been enjoying the benefits ever since.
STP requires businesses to report directly to the Australian Taxation Office after every pay run with wages, salaries, PAYG and super. STP is mandatory for employers with 20 or more employees from 1 July 2018 and from 1 July 2019 for employers with 19 or less employees.
Businesses will need to report to the Australian Taxation Office after every pay run instead of once a year. No more annual payment summary reports or employee payment summary reports as these are produced by the Australian Taxation Office. Employees simply log into myGov to view their information.
Australian Taxation Office – STP Integration into SapphireOne in a Few Easy Steps
Step 1-
Set-up your Auskey in SapphireOne
If you can't find your Auskey, contact one of our support team and they will help you
If you have your Auskey:
Go to Utilies Mode, in the Top Menu Bar select Controls then Company
Click on the company in "Company Inquiry" Screen
Under Utilities Mode go to More Details
In SBR box on the bottom right type Auskey in "Keystore File"
Type Auskey password in "KeyStore Password"
Enter in the contact details and then press the upload button
Now you're ready to run Single Touch Payroll.
Step 2-
In Payroll Mode
In the top tool bar select History then Pay Run Log/STP
Highlight the Pay Run you would like to submit to the ATO
Click on the bottom "STP Submit" button
Navigate back to the "Pay Run Log/STP" screen
Highlight the Pay Run you would like to process
Click on the "STP Get Result" button on the bottom left
You will receive a pop up "Alert" when the report has successfully submitted.
It's that easy- SapphireOne has Single Touch Payroll and Accounting needs at your fingertips.
For more information regarding improvements and features within the latest release of SapphireOne Business Accounting Payroll Software please contact our office on (02) 8362 4500 or request a demo.
July 13, 2018 10:38 am | by Loren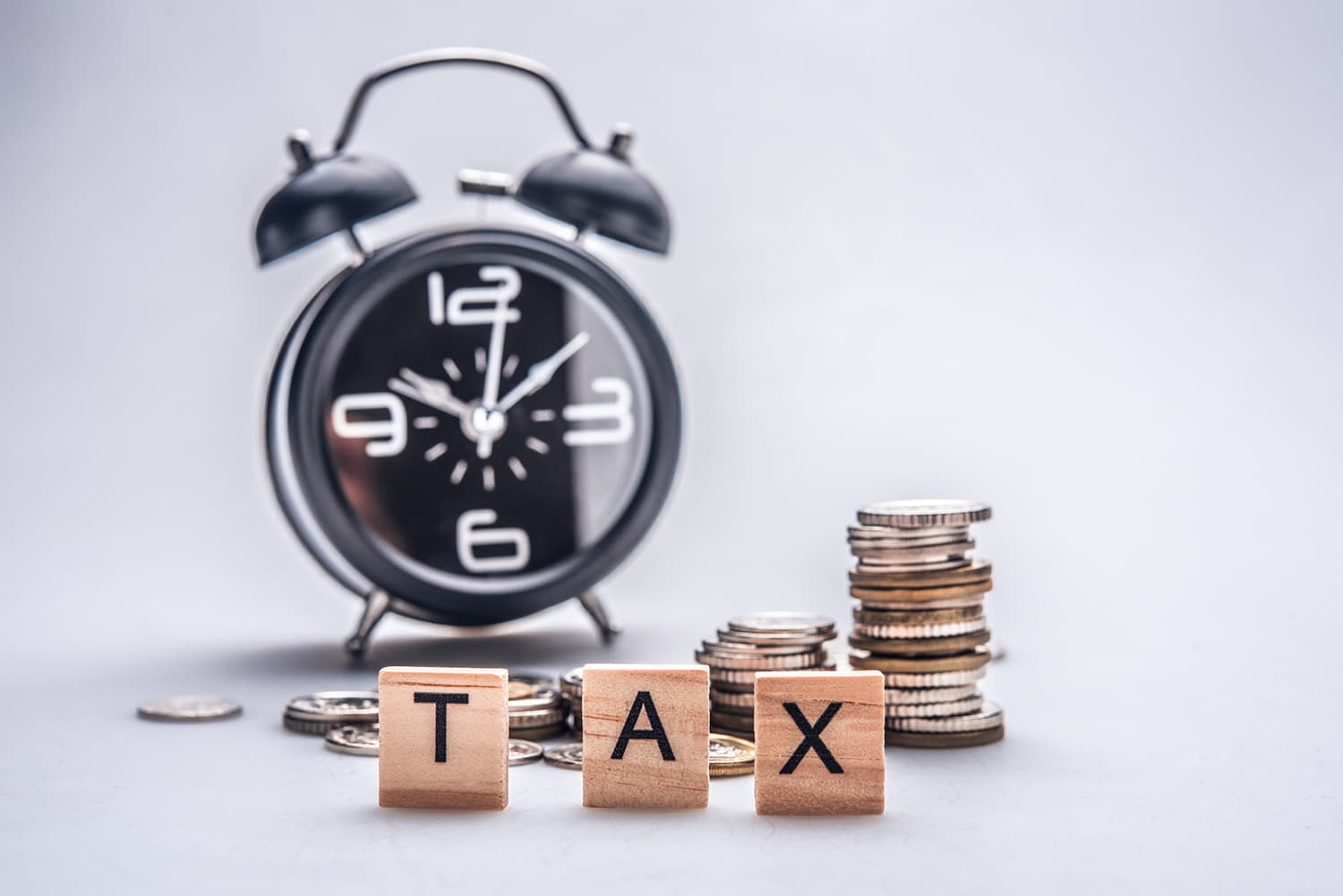 At the end of financial year whether you are in Australia, New Zealand or anywhere in the world, all companies have tax obligations. The requirement to produce your Profit & Loss and Balance Sheet at the end of the financial year is mandatory for all businesses and organisations.
A financial year (or fiscal year, or sometimes budget year) is the period used by governments and their tax agencies for accounting and budget purposes, which vary between countries. It is also used for financial reporting by business and other organizations. Laws in many tax jurisdictions/countries require company financial reports to be prepared and published on an annual basis, but generally do not require the reporting period to align with the calendar year. The End of Financial Year (EOFY) is the date that marks the end of the financial year.
The calendar year is used as the financial year by about two thirds of publicly traded companies in the United States and for a majority of large corporations in the UK and elsewhere, with notable exceptions being in Australia, New Zealand and Japan. In Australia the End of Financial year generally falls on June 30th, New Zealand ends their financial year on March 31st. Some organisations and companies follow the USA end their financial year which is often on the same day of the week each year, for example, the Friday closest to 31 December. Under such a system, some fiscal years will have 52 weeks and others 53 weeks.
Taxation laws generally require accounting records to be maintained and taxes calculated annually, which usually corresponds to the financial year used by the government. The calculation of tax on an annual basis is especially relevant for direct taxation, such as company income tax. Many annual government fees and levies—such as Council rates, licence fees, etc. are also calculated on a financial year basis, while others are charged on an anniversary basis.
Many educational institutions have a financial year which ends during the summer to align with the academic year (and, in some cases involving public universities, with the state government's financial year), and because the university is normally less busy during the summer months. In the northern hemisphere this is July to the next June. In the southern hemisphere this is calendar year, January to December. Some media/communication-based organisations use a broadcast calendar as the basis for their fiscal year.
Whatever the size of your business and tax obligations, you must report and pay any amount due to the ATO, this includes Superannuation and GST, VAT or Sales Tax reporting. It is essential to lodge tax return accurately in order to achieve the maximum business offset and possibly even receive a tax refund.
By managing everything from Financial Reporting, Inventory Control, Assets, Job Projects, Payroll/HR to Bank Reconciliations, SapphireOne ERP CRM DMS can give you more time to do the things that matter, such as developing new strategies and thinking in your business or organisation.
SapphireOne helps you to prepare and lodge tax return
SapphireOne helps you calculate GST and seamlessly lodge your Business Activity Statement (BAS) Standard Business Reporting (SBR2), pay employees and track your PAYG and Superannuation.
SapphireOne ERP CRM DMS can generate comprehensive reports to help you prepare and lodge tax return. Effortless reporting of SapphireOne can help you to get the right data at the right time including Year to Date (YTD) financial reports, PAYG payment summaries, Profit & Loss and Balance Sheet reports. That's why Alison Phillips from Moyle Bendale Timber said in her testimonial that "SapphireOne is a RocketShip because of its excellent reporting."
For a sneak peek at the full capabilities ERP, CRM, Accounting Software, Human Resources, Payroll, Assets and Document Management,  check out SapphireOne and request a live demo, it is everything you'll ever need to make your company management a success. Know more about us.