July 26, 2019 3:08 pm | by Fiona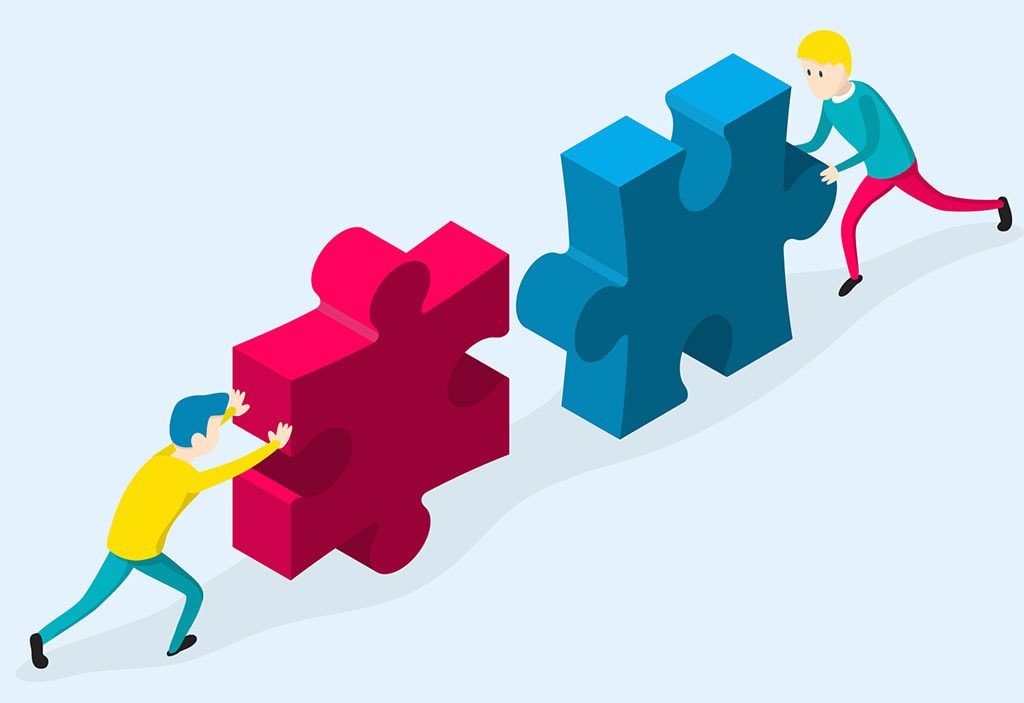 ERP and CRM integration allows departments and systems to talk with each other to increase profitability and sales. A Customer Relationship Management (CRM) system provides transparency, better qualified leads and manages valuable customer interactions. It also stores valuable information from your marketing department. Marketing develops new customer relationships through content, digital marketing and management, sourcing and nurturing leads etc. This helps with brand awareness and increasing your market share.
On the other side, your ERP system manages the back-end processes from accounts, operation and human resources departments. These include order placement, tracking, billing, shipping, accounting and supply chain details. So why integrate these systems and departments together?
Benefits to your bottom line of an ERP and CRM integration
1. Reduction in data entry and improved efficiency.
One centralised location for your data ensures any updating of information from accounts, operations, sales or marketing is only entered once. This saves you time and money as these mundane tasks are often labour-intensive. Combining your CRM and ERP automates and manages processes through workflows, which enhances your efficiency by simplifying them.
2. Stronger Visibility, Forecasting and Accuracy.
Your sales reps need to be able to access on-the-go, real-time data. Errors are reduced when they can enter a quote or order in the one system. The ERP system allows the sales rep to look into current inventory and costings for these quotes. The CRM stores promotional and marketing activities which can be accessed whilst on the road to obtain true, accurate quotes. Customer interactions and sales documentation can be produced quickly increasing visibility and efficiency. By integrating both, staff gain access to the whole picture to assist with sales and forecasting.
3. Complete 360-degree view on your customers.
A complete view of your customers provides better insights for building lasting relationships and determining where there is potential for future growth. Fast and consistent up-to-date data enables better analytics and reporting. This helps to effectively market and track changes in your customers preferences, profitability, and loyalty.
4. Cross-Departmental Collaboration.
Departments have different functions within the business and can sometimes discourage collaboration and sharing of information. This ends up making data accessibility a challenge and duplication a problem. When departments talk to each staff are able to access real-time data, view all relevant key facts, so they can work towards achieving the company's goals.
How They All Work Together
Both ERP and CRM systems improve efficiencies in business processes which in turn strengthens your business. A CRM system coupled with marketing drives sales; an ERP system manages customer information once the order has been placed to reduce overall costs.
With one source of truth, management has an overview in real-time of the business, what is happening in every department. This is extremely important for growing companies and companies who want to scale. A single source of all data and transactions contains contact details, shipments, credit history for quotes, orders and any other customer service interactions. This ensures anyone from sales, marketing, accounts or operations can access a complete history of the customer when required. Business workflows will be enhanced which ultimately improves revenue generation, reduces costs, and provides management with more insightful and useful reports.
Click for more information on ERP and CRM systems and the latest release of SapphireOne ERP, CRM, DMS and Business Accounting Software Application. Alternatively, contact our office on (02) 8362 4500 or request a demo.
May 14, 2019 9:04 am | by Fiona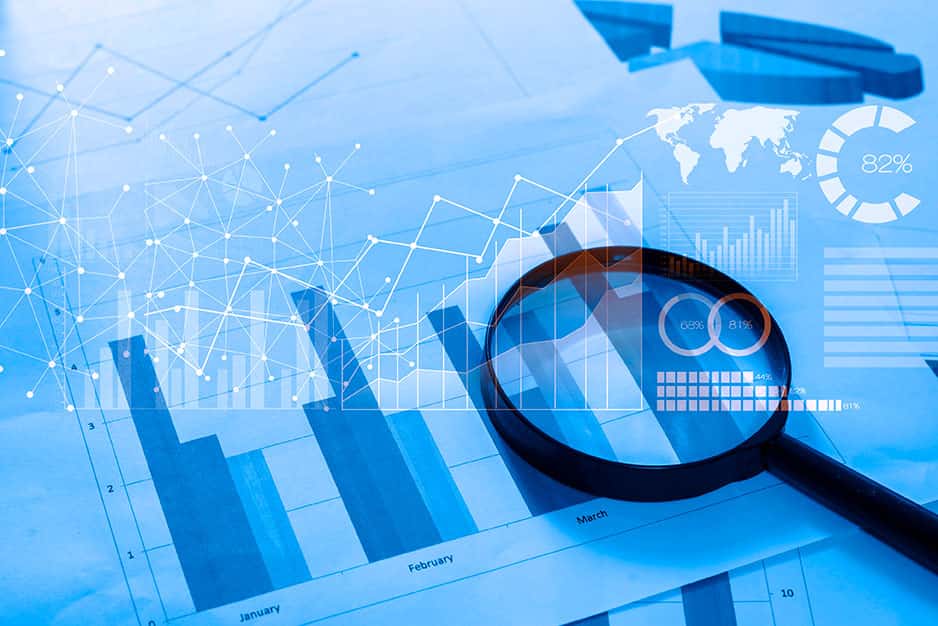 We all want to increase sales without diminishing the budget, one cost effective solution is to know all the functions and features of your current ERP software and technology. Take a good look at what you have before investing in any changes. Once you have maximised your software and technology capabilities, don't fall into the pitfall of sitting back. Building and fostering relationships comes from personal interactions with clients and is still fundamental to the sales process.
7 useful tips you can implement today:
Your website
Take a look at your SEO (Search Engine Optimisation) strategy for ways to promote your business, increase ranking on the web and attract new customers. Website builders offer in-built SEO functionalities, plugins or apps to drive more traffic to your site. Read the tips and utilise the tools to optimise your website and check your mobile ready, responsive to your website, as mobile usage continues to grow.
Stocktake your hardware
Ensure all your desktops and mobile devices are upgraded and working. Think about replacing any of your slower or older hardware as they can affect productivity.
Eliminate paperwork
Manual processing of paperwork slows you down and can increase the chance of errors. Your ERP software provides EDI (Electronic Data Interchange) so you can receive and send electronic documents to suppliers and customers. Ensure trading documents such as orders, invoices, advanced shipping notices are processed without human interaction or manual data entry. Ask your ERP if they have a DMS (Document Management System) to attach, store and manage documents electronically. All documents or files of any type can be stored within a selected transaction, in the client or vendor datafile.
Improve customer relationships with your CRM
CRM capabilities goes beyond just logging all interactions between customers to create a clear view of their needs and a consistent message across the sales cycle. Ensure all sales staff enter their contacts, sales opportunities, activities and scheduled plans allowing them the mobile capabilities to pull up the database and relevant information at any location. Gain insights into your customers, investigate and utilise personalise marketing opportunities in your ERP software to build trust and improve the overall customer experience. SapphireOne ERP, CRM Accounting software.
Payment options
Capabilities of E-invoicing and issuing customers a "pay now" button can increase the speed of getting paid. Your ERP also has the functionality to integrate multiple online payment gateways so you can meet your customer demands and make the purchasing experience as easy as possible.
Automation
Examine your current automation processes and look into areas that are being slowed down. Prioritise where you can see productivity will be increased and manual errors reduced. Your ERP software should be flexible and if you identify a new workflow beneficial to your business, ask about customisation options. Look into automating repetitive transactions to be completed within a single click.
Reporting
Check your reporting capabilities so they are made available to anyone who may need them both internally and externally. Reports should show an accurate analysis of trends, identification of variances and predictability. There should be numerous reports that are automated and run, talk to your accounting software provider for any customised reports you would like tailored to your specific needs.
Click for more information on SapphireOne ERP, CRM, DMS and Accounting Software and features. Alternatively, contact our office on (02) 8362 4500 or request a demo.
February 26, 2018 3:50 pm | by Loren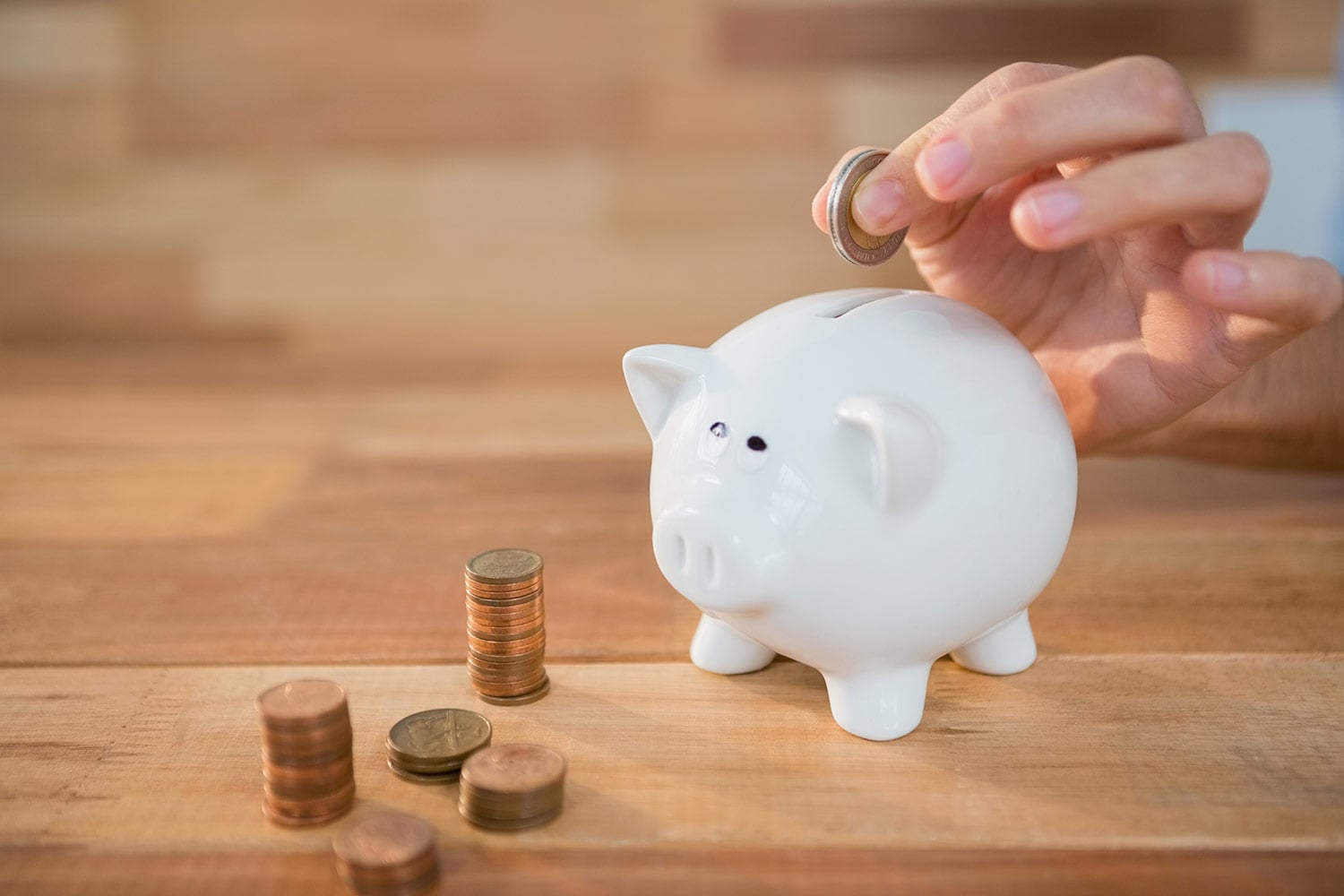 Organisations look out for ways to improve their productivity, save time, save money and manage their overall business. Enterprise Resource Planning is a management tool that manages all data in the organisation. ERP in the recent times has been an important factor for the business growth. It streamlines the processes and improves the organisation's performance. ERP Accounting Software has been utilised in various accounting tasks of payroll, inventory management, purchasing, sales etc. ERP Accounting Software saves a lot of time and money for the company.
 How to save time and money using Modern ERP Accounting Software
Employees prefer mobile accessories over the age-old desktops. Availability of a modern ERP accounting software helps the employees to work from anywhere, for example they can generate electronic invoices on the go and save time.
Forecast the financial growth of your company effectively using ERP accounting software. Forecast your daily, monthly or annual sales. With the use of ERP accounting software, the employee can easily forecast the inventory needed based on the previous trends.
Retrieve information whenever you want, make real-time decisions and improve performance using ERP accounting software. Modern ERP Accounting has helped to integrate accounting software with smartphones and tablets making the data more accessible.
Cut your company's operational costs using ERP, with the maintenance of data at a centralised place it helps in streamlining the functions of various departments in the organisation. Making your operations paperless will save you money.
Reduce the unnecessary costs that are involved due to delayed decisions using ERP accounting software. Don't get delayed in tax filings, calculations etc.
Payslips, statements, invoice reports, maintenance bills etc. can be generated on the go with ERP, saving you lot of time and money.
ERP makes Account Management easy for the employees with readily available data. Improve the productivity of the employee using ERP, thereby improving the performance of your company.
Manage the inventory effectively and minimise your maintenance costs using accounting software.
Stay ahead of competitors using the ERP software. Manage the company's audits, integrate with the government tax systems using ERP.
Protect your company's confidential financial information and financial performance using ERP accounting software. It keeps all transactions safe by customised access to the company's data.
For a sneak peek at the full capabilities ERP, CRM, Accounting Software, Human Resources, Payroll, Assets and Document Management,  check out SapphireOne and request a live demo, it is everything you'll ever need to make your company management a success.
February 23, 2018 3:30 pm | by Loren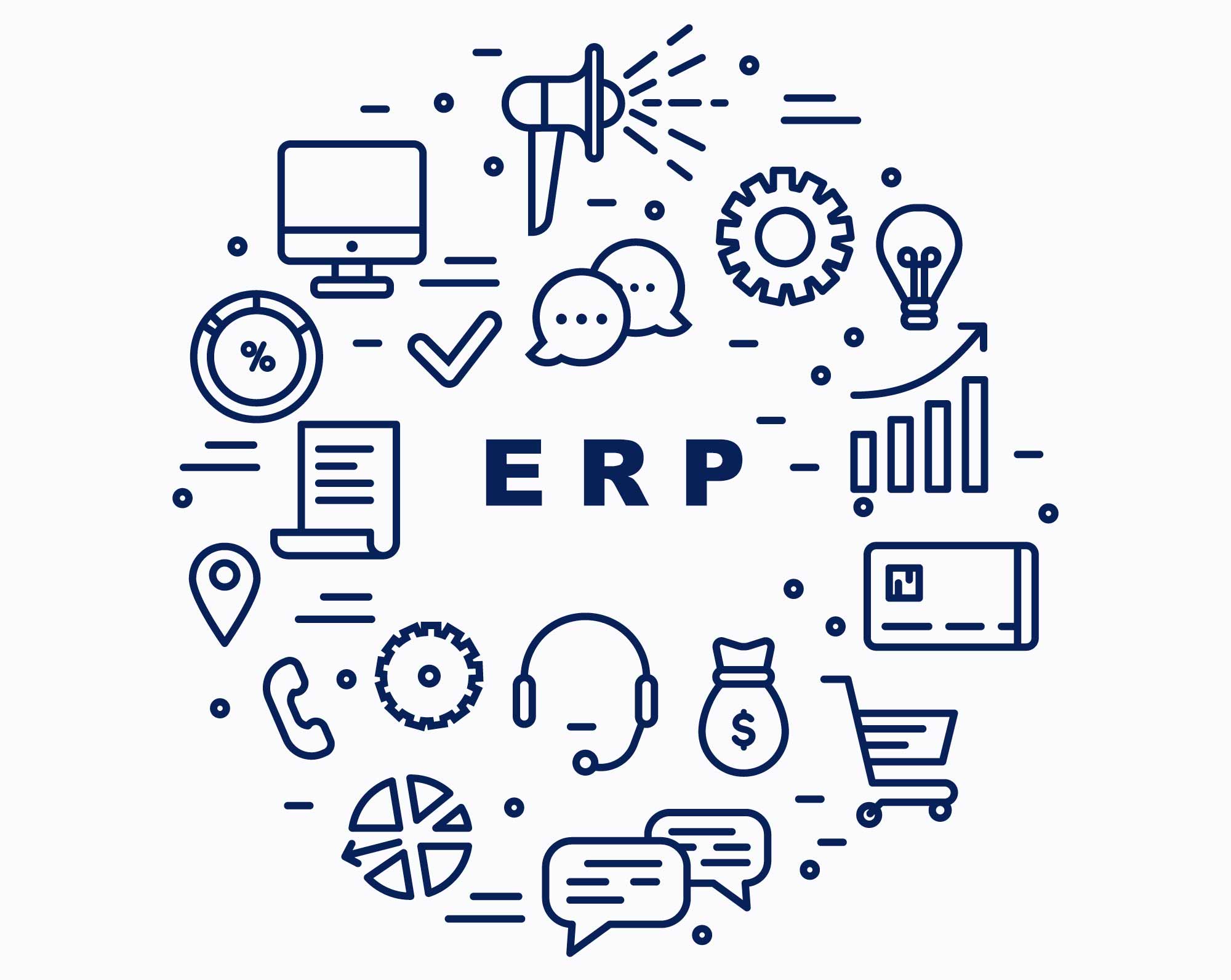 Technological changes are growing at a rapid pace and the minute we buy a new software there comes a more sophisticated one. It's a challenging situation both for the employees and employers and the companies are realising the importance of staying updated with the latest trends.
Enterprise Resource Planning helps the companies to make effective and real-time decisions thereby strengthening the organisation's profit. There are many factors that can influence the future of ERP. A leader in providing Accounting Software, Payroll Software, CRM Software, ERP software.
SapphireOne believes that the following factors will play an important role in the future of ERP.
User-friendly Enterprise Resource Planning System
Employees are looking for a more user-friendly Enterprise Resource Planning system that will solve their practical problems. Companies are developing Enterprise Resource Planning software with superior architecture and slick designs. The demand for a pro-active and next-gen Enterprise Resource Planning system is never-ending. This puts a lot of pressure on the ERP suppliers to give the customer the swiftest and most attractive Enterprise Resource Planning software. Today's workers are better equipped to face the technological changes and they should be supplied with the best Enterprise Resource Planning.
Mid-market ERP
It's the era of 'Smart' products and today's employees want to use their Enterprise Resource Planning technology anytime, anywhere. Nowadays companies are opting for accessories that they can use on the go, like opting for mobiles over desktops. Mid-market ERP solution gives you uninterrupted access to your data and in turn influences the decision makers. For Example, business people need an Accounting software that helps them save time by making invoices on the move.
Customisation
Mid-size organisations are in need of a customised ERP software that will easily help them in managing operations, sales, accounts, inventory etc. The mid-size companies are looking for a cost-effective Enterprise Resource Planning that is user-friendly and that will help them to compete with the bigger organisations. For example, many businesses need a Document Management System to maintain their records easily and keep them updated.
A challenge for the suppliers is to come up with a flawless Enterprise Resource Planning software that can be easily integrated and easily implemented. SapphireOne provides the clients with most savvy and smooth ERP, CRM & Business Accounting Software. Seize the benefits of SapphireOne ERP software.
January 8, 2018 12:06 pm | by Loren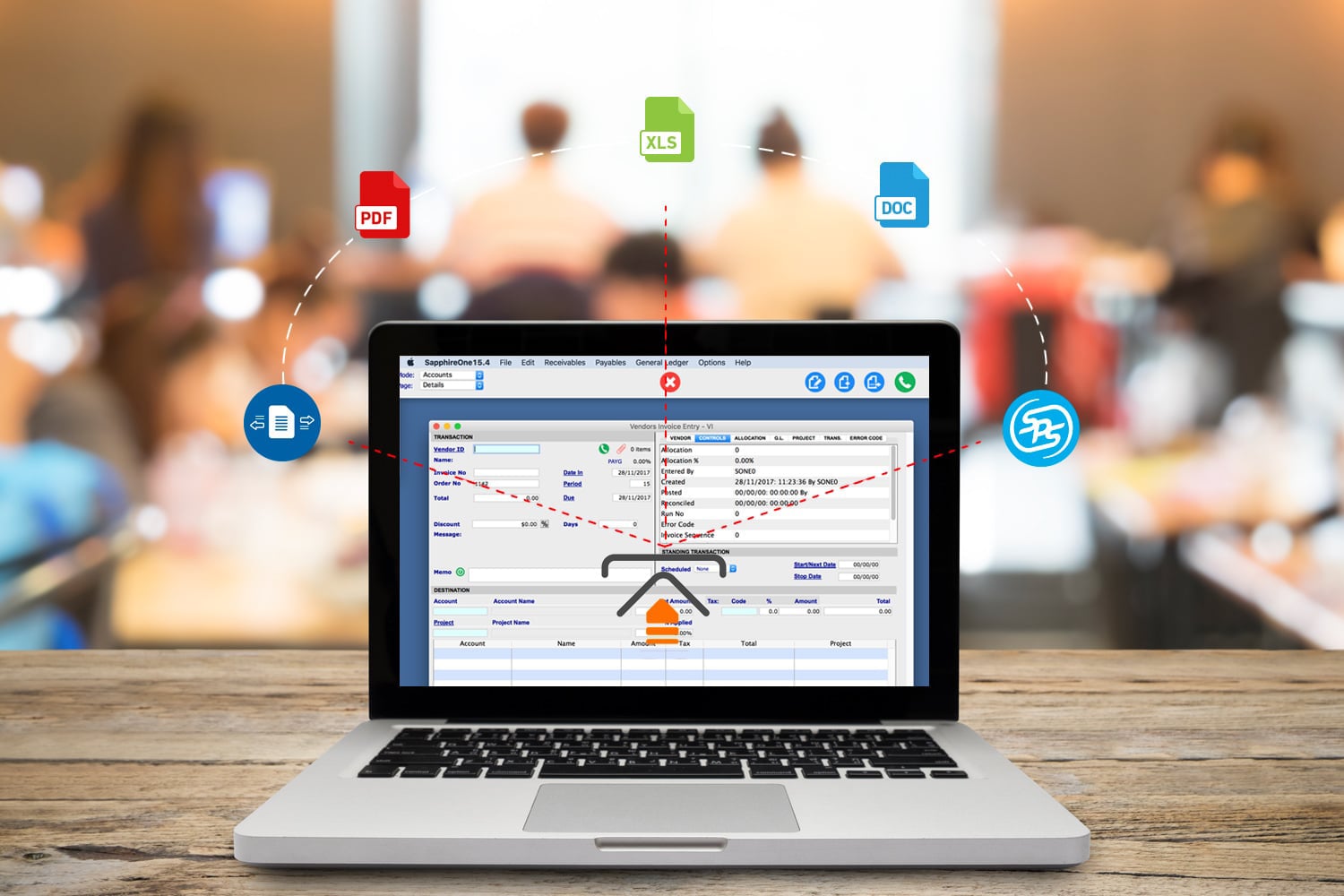 Business leaders increasingly understand the potential of API's, but still too few understand the need for API Tools. An API Tool is a necessity in today's digital world. API stands for Application Protocol Interface. An API is a software intermediary that allows two applications to talk to each other. Therefore, a good API makes it easier to develop a program by providing the building blocks for communication. API Gateway is a powerful tool that provides an efficient, accurate, and cost-effective method for CRM data integration from your web portal to your software, or online database. Integration with an API system saves time and improves your efficiency. Application Protocol Interface make data available for use by apps and the developers that create them. They allow enterprise assets to be accessed by apps, and they are the tool that enterprises use to add a digital layer to their interactions with customers, employees and partners.
In the simplest terms, Application Protocol Interfaces are sets of requirements that control how one application can integrate with another. APIs aren't at all new, whenever you use a desktop or laptop, APIs are what makes it possible to move information between programs – as an example by cutting and pasting a snippet of a document into an Excel spreadsheet. System-level APIs makes it possible for applications to run on top of an OS like Windows, Mac and other OS's. APIs are important for business because they allow programmers to build amazing tools that help us do our jobs more effectively.
How API works?
There are many big companies like Oracle, Microsoft, SAP that provide API tools. The SapphireOne API tool improves efficiency and saves on manual data entry. Some examples are Electronic Data Interchange (EDI), Finger Print scanning, Scanning Barcodes and integration with Brand Scope. The Barcode API detects barcodes in real-time on multiple devices. With clever use of this Application Protocol Interface, you can automate various commerce, business, and publishing tasks and can integrate all kinds of apps with our platform. Entering data by hand (typing it in) is likely the most common and least efficient way to get data into a database. We won't discuss this here. Instead, we will focus on other automated or real-time methods of getting data into databases.
In a similar way, if you use SapphireOne ERP, CRM & Business Accounting Software, you can automatically import your data to the SapphireOne application. Manage an unlimited number of data sources, import templates, interfaces, product templates and data entry jobs. With the help of API interface, product data can be transferred directly to different tables and there by updated as needed. Product data can be imported from one or more data sources and this allows the regular maintenance of this data in the Database. All transfer settings and the selection of the desired products within an Application Protocol Interface export profile can be made via filters and other options.
API is a software functionality which saves time as well as money. It can import and export data both ways, unlimited data in just one click. It's very easy to convert all provided data to or from common text and XML formats. The API Tool allows you to upload, list, delete and get uploaded files as well as list unlimited data sets.
For a sneak peek at the full capabilities of an ERP CRM Accounting Software check out SapphireOne and request for a live demo, its everything you'd ever need to make management a breeze.
December 5, 2017 1:38 pm | by Rubai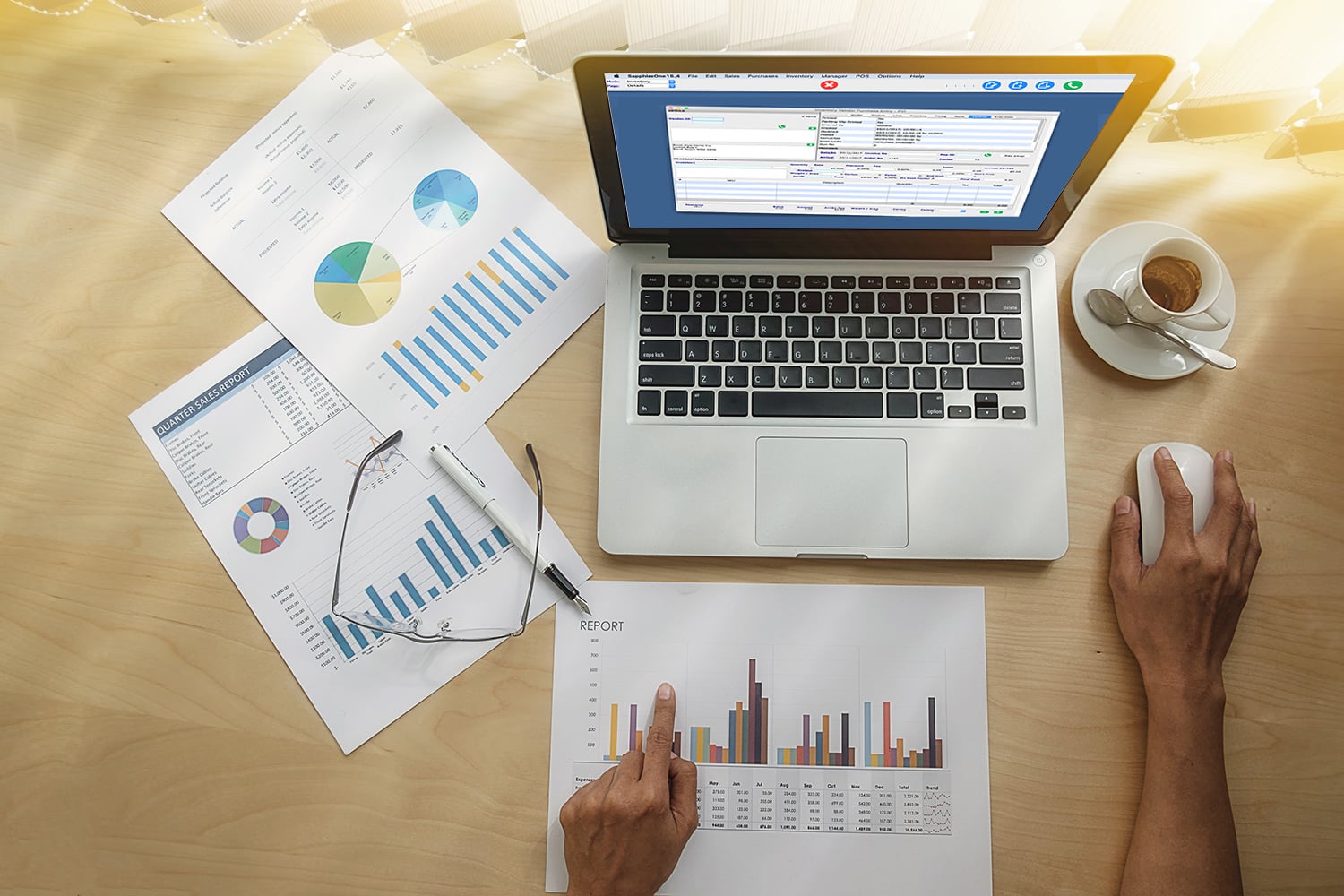 In SapphireOne all transactions that are not current are moved into a historical record which includes a complete audit trail for each and every transaction. In utilities mode there is a special function named audit trail which allows the user complete audit style tracking of all transactions in the system.
SapphireOne system provides a complete Audit Trail of Historical Records for every transaction :-
Tracking the Employees Transactional Activities
All users have a log file which records what they do and when they do it, so that any alterations made to financial records are recorded in their log file as well as in the transaction itself.
In Addition, any general ledger account that is a bank account receives specific attention in the SapphireOne system. Any changes made by employees to these banking general ledger accounts are stored in a special log file that is unable to be altered by anyone, even those with administrative privileges.  This record is not modifiable by any user and will remain a permanent part of the data file.
Better Risk Management
Large problem in the data file management is accidental or deliberate deletion of records from the data file. While quotes and orders in the SapphireOne system are able to be deleted the system, it still keeps a record of the user who deleted them. The system does not allow the deletion of any record once it is posted to the General Account. The only way to correct a posted  transaction error is to reverse the transaction, however full details of who of the user was that reversed the transaction, is recorded in the users log file.
Across the data file, the deletion of the record is not normally allowed, but they may be made inactive, so they will not be displayed, in any list of records.
From the options menu with SapphieOne application the user has a find function and within one of these dropdowns there is a display All Records option.
Once this is selected the system will display all record in the list including those that are inactive. Once the record is on screen the user may view or reactivate the record if it is allowed.
SapphireOne system provides the most comprehensive audit trail reporting functionality provided by any other ERP Accounting software in the market.
For a sneak peek at the full capabilities of an account payable system check out Sapphireone and request for a live demo, its everything you'd ever need to make your accounting system a breeze.