November 15, 2018 1:18 pm | by Fiona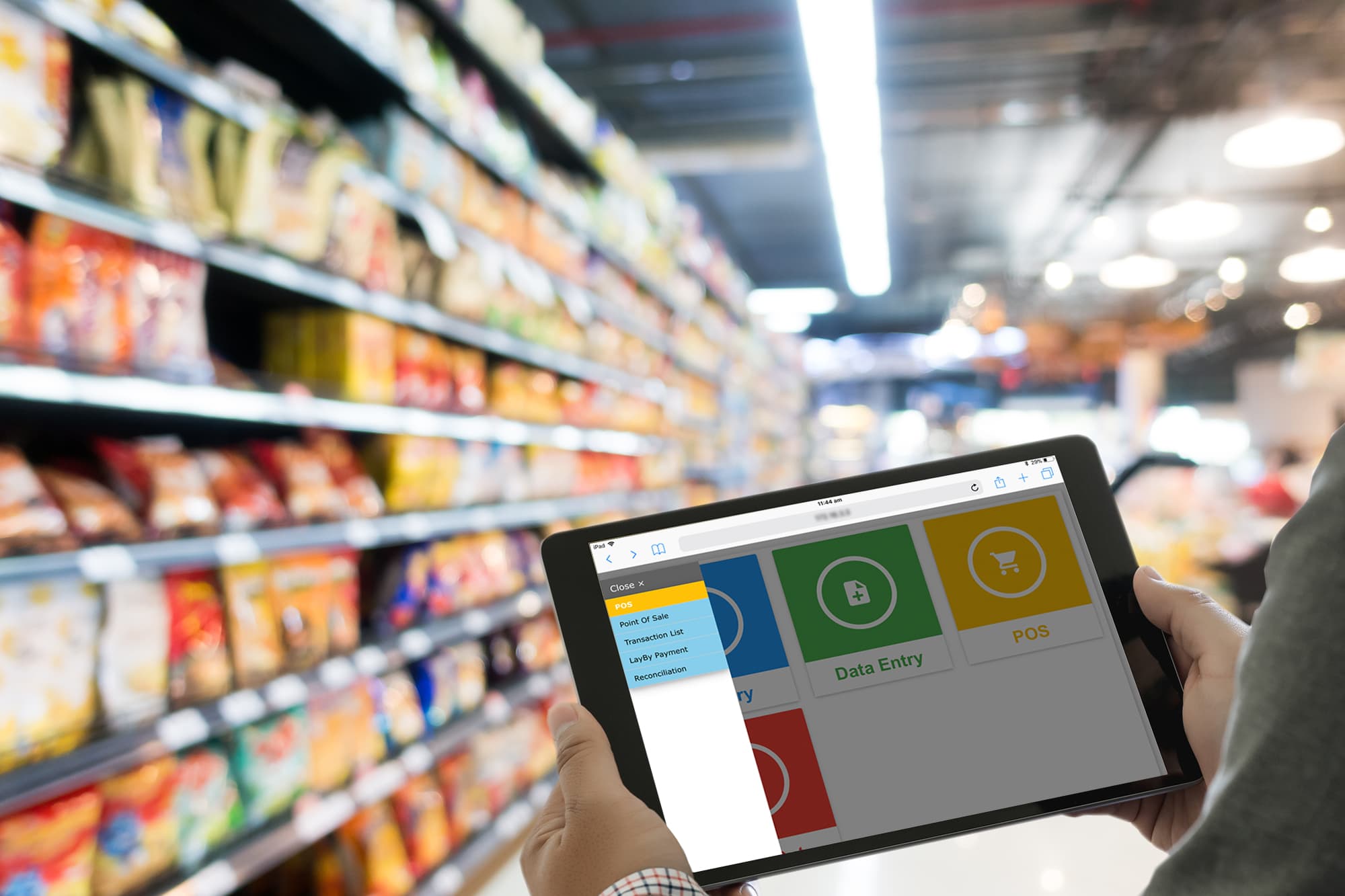 No matter if you are a small convenience store or a large supermarket chain, SapphireOne ERP application is built to maximise product availability, while speeding up service and minimising the carrying costs.
If you have encountered any issue regarding overstocking and out of stock, then it's time you understand how the right Inventory replenishment software can support your business today.
SapphireOne ERP Business Accounting Application is the easiest way to handle the complexities of running a convenience store or supermarket without losing control
Even a small grocery store can stock more than a thousand different items, all of which have different shelf lives. Overstocking and out of stock are both problematic, as fresh produce can be spoiled, and loss of sales occur due to missing stock.
Usually supermarkets or convenience stores have several departments and depending on the accounting software system or billing software, the software in place tend to never be enough in functionality. To improve the business, a supermarket or convenience store requires a complete solution, every department under a centralised integrated management system.
Management is the backbone of a business; hence a strong business management software and ERP application helps a business last throughout the trials and tribulations of the environment today.
SapphireOne ERP, CRM, DMS Business Accounting Application is a user-friendly software that has the features you need while providing maximum security.
SapphireOne ERP application also has the option that enables you to work remotely, access your database anywhere or anytime.
With SapphireOne ERP Business Accounting Application you can:
Automate your convenience store or supermarket
Automating your business saves times, allowing you to focus on other important functions in your business helping it grow.
Inventory management
SapphireOne ERP application helps you track what's coming in and what's going out. Tracking is made easy of the products in demand or ones stagnant, leading to less expenditure and wastage. This in turn benefits the organising and optimising of your warehouse and storage space.
SapphireOne POS system simplifies and automates the complex retail requirements
SapphireOne ERP offers flexible, high-speed Point-of-Sale (POS) software, designed for retail operators. These are installed and utilised via barcode readers and the barcode scanning provides a cost-effective solution designed for retail point of sale environments, where speed and accuracy are important.
Helps you with better decision making
SapphireOne ERP, CRM, DMS Business Accounting Application is an intelligent integrated software helping you make better decisions. BI (Business Intelligence) dashboards and accurate, comprehensive reporting, ensures you make informed decisions regarding the future of your business. SapphireOne will improve forecasting, customer services and overall sales via an in-built CRM module.
For more information regarding improvements and features within the latest release of SapphireOne ERP Business Accounting Application please contact our office on (02) 8362 4500 or request a demo.
November 9, 2018 3:18 pm | by Fiona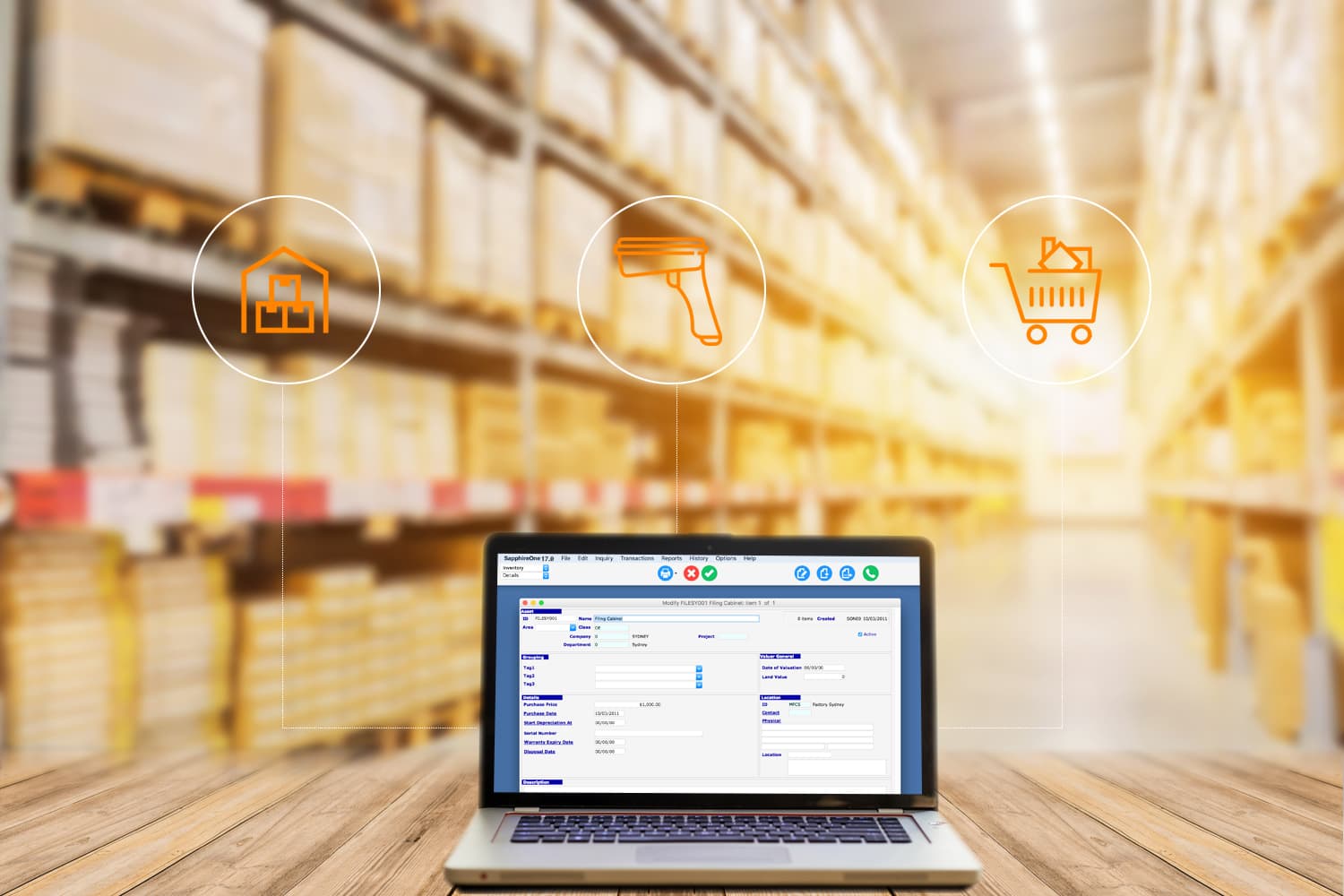 In simplified terms, inventory management allows organisations to see all the small moving parts of its operations thus ensuring they make better decisions and investments. It is a key element in business today, and an ERP software provides an integrated approach to business planning and operations. Over-inventory or under-inventory will affect your finances and can damage the overall health of your business as well as business opportunities.
The SapphireOne ERP Business Accounting application ensures you have the integration you need to help you make quick decisions and avoid mistakes. The inventory management module assists you in managing your finances, logistics, operations and inventory management, to maintain accurate records of stock all in one central repository.
Obtain a powerful solution for the accurate control of stock, inventory management, from ordering, manufacturing, right through to sales and delivery with SapphireOne ERP Accounting application
A shortage of stock will result in dissatisfied consumers, with a flow on effect of less sales and greater handling and delivery charges. The all-in-one SapphireOne ERP Business Accounting application solution integrates the organisation to working within the one data file, with access to real-time data to make it easier to monitor and control movement of stock. Accurate reporting gives you the flexibility necessary to meet changing demands. The ERP will ensure you have better control of your stock and its movements by improving efficiency across multiple departments and operations in the supply chain.
Obtain a complete view of inventory management under one application platform
SapphireOne helps you to view inventory and track items in one application. All departments are integrated and receive instant visibility from entry of inventory as raw materials to their exit as finished goods to the suppliers/customers. This real-time visibility across the operations and supply chain provides the necessary planning tools to help you make better decisions.
Avoiding over and understocking
SapphireOne ERP application gives you real-time data to instantly see surplus or shortage in stock and react accordingly. This manages stock optimisation and inventory control and keeps track of the items that are selling quickly. Pre-built automated solutions are within the SapphireOne ERP application to help with streamlining of all stock activities.
Get smarter warehouse managing techniques
Correct warehousing techniques ensure the management of multiple sales and logistics channels. It coordinates movements of goods in and out of the organisation warehouses.
SapphireOne ERP application facilitates order and operating delivery flows with automation, multiple tracking options to access bin locations, centralised database and advanced picking methodologies. This will improve warehouse productivity via labor efficiency, decreasing inventory levels, increasing order fulfilment and reducing order cycle times.
SapphireOne ERP application provides speed and visibility across the supply chains within the organisations
Without control of the supply chains as they grow more complex and global, organisations today risk extended lead times, running out of stock, delayed deliveries or complete stoppage of production. Ensuring the right stock is at the right place, right time, is critical to managing supply chain volatility.
SapphireOne ERP application mitigates these challenges by giving you control, speed and visibility. Automated processes, expanded insights, BI (Business Intelligence) Dashboards enables you to find patterns rapdily and use the data to further improve your company's offering. Real-time data and visibility within a centralised database ensure accurate management of supply chains and operations.
Helps in responding faster to customers through real-time information
With customers being your most valuable asset, it makes sense ensuring their demands are met in a timely manner. SapphireOne ERP application delivers real-time data in one database across the organisation, so goods and level of service are kept at an optimum level. Our ERP system has all the information integrated and ready, so you can respond quickly on important decisions on what to do now or in the future. Queries regarding product availability or managing inventory management can be dealt with accurately giving your business the competitive edge.
SapphireOne ERP application helps in forecasting future stock needs with precision and accuracy
Stock management allows you to properly plan your stock needs. Stock quantity must be accurate so you can forecast in a timely manner. SapphireOne ERP application ensures you have real-time data to gain the confidence you need to forecast demand. Our inventory management module will highlight specific demands of stock, track turnover, in turn will help with forecasting and ordering of the right quantity. Data analysis and rich reporting features ensures you can deliver precise demands, accurate forecasting and predictions.
Plan your inventory with SapphireOne ERP
Avoid all your inventory pitfalls with SapphireOne ERP Accounting application. Planning will improve profits through reduced inventory cost structures. SapphireOne ERP application has automated order replenishment and with the functionality of real-time data, surplus inventory is spotted immediately. Inventory turnover with the ability to drill down to tracking segments of inventory, improves your supply chain efficiency and productivity.
October 18, 2018 11:19 am | by Fiona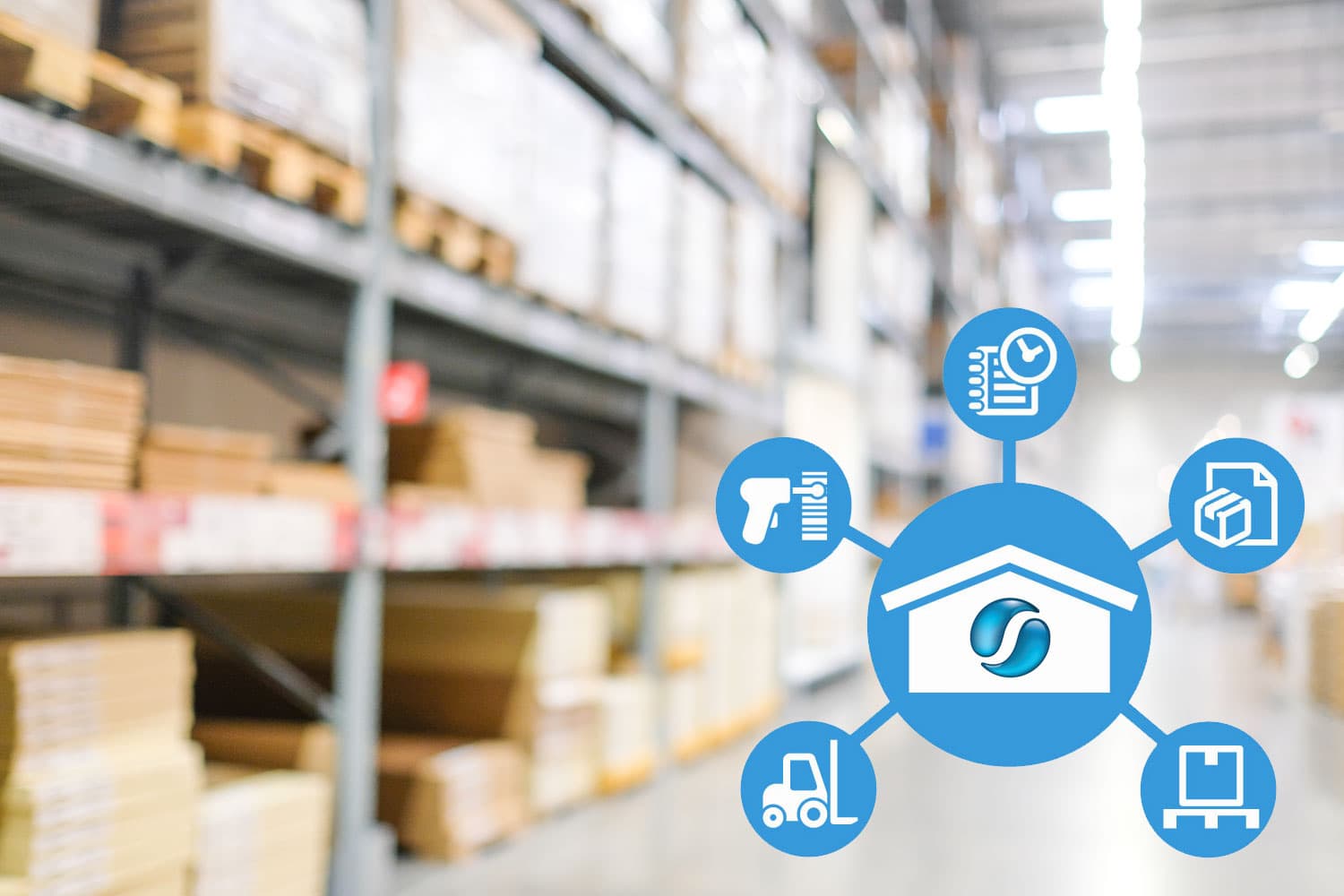 SapphireOne ERP Business Accounting Application handles the complexity of warehouse management and inventory control providing with you the necessary tools to assist in bins, matrix tables, batch control, serial number tracking, location control, department control and normal or non-diminishing stock. The Inventory Module highly organises your stock to optimise warehouse "real estate" and reduces the misuse of employees' time.
SapphireOne ERP Application enhances productivity in warehousing, logistics, channel management and information systems
SapphireOne ERP is an all-in-one application capable of integrating warehousing activities with other departments within your organisation, from manufacturing to customer service and purchasing. Warehouse management application, logistics, channel management and information systems, all integral parts of the supply chain, have access to real-time data so deeper insights can be formulated creating better decision making.
The Inventory Module provides the exact location of inventory, a clear view of stock levels with fast and accurate reporting at your fingertips. Automated workflow allows you to spend less time getting orders out and focus on what's important, productivity.
Training new personnel is easy
The SapphireOne interface is easy to use withthe majority of screens following the same clear and concise layout. This enables the user to quickly enter data using the same procedure throughout the software to enhance performance and ease of operation.
SapphireOne offers training and support via multiple avenues. Team Viewer Training is conducted over the internet and can be individual or group based. Bondi Blue Training Tool and manuals are representative of a fully operational company file and are there for users to practice their data entry processes.
Training made simple with SapphireOne.
Document system which removes paperwork
SapphireOne ERP, CRM, DMS and Business Accounting Application fully integrates and automates warehouse management application with the rest of your business so departments are working on a single-data file.  No need for cumbersome re-entry of data, increasing accuracy and less paperwork.
The SapphireOne Document Management System (DMS) attaches, stores and manages your documentation. This ensures you have relevant documents in the right place at the right time. You simply scan, upload existing paper documentation to the data file and shred the paper documents afterwards.
Efficiency in pickup process
Using RF barcode readers, designed exclusively in Sapphire Web Pack for wholesale distribution companies, speeds up the process of picking and thus creates efficiencies and minimizes steps. Utilising the barcode readers mitigates human error and ensures smoother internal operations.
Streamline your Inventory Management
SapphireOne streamlines Inventory Management and allows you to oversee, track and process your inventory from purchasing through to manufacturing and sales within the single-data file. Using real-time data empowers your salesforce and increases customer satisfaction. Live mobile device capabilities deliver unlimited users the ability to view multiple locations and distribution centres to enter, view and process your data.
September 13, 2018 11:52 am | by Tim

A data-driven organisation is filled with a workforce that uses data, information and skills to make more informed decisions & interactions
Data-driven organisations capture and reinforce the value of their data by constantly monitoring and measuring the pulse of the business continuously, often using automated methods and tools. Being data-driven is about capturing data and using analytics as part of the business strategy, its systems, processes and culture. It's about creating a mindset in which analytics form the basis of all fact-based business decisions and are used by all levels of the organisation.
Share data with others in your organisation, Increase engagement, performance, and value of a project
SapphireOne ERP CRM DMS can help an organisation to empower people by securely and safely giving their employees direct access to data. It's important to ensure staff do not become so focused on their operational areas that they lose sight of the bigger picture. Analytics, resources, and skills should be not limited to a few departments, everyone, from sales to marketing, IT to finance can benefit from visible and accessible data sharing.
With SapphireOne everything you share with your team is easy, convenient, transparent and seamless
SapphireOne ERP CRM DMS Application provides a common convenient platform for everyone; not just to see information from across the business, but also to collaborate. Finance can see a full history of customer interaction, which may include reasons for payment delays. Managers can see calendars, workflows, tasks, reminders and dashboards. Sales can see Available-to-Ship stock (ATS), sales results, business key performance indicators (KPI)and other metrics that need to be tracked. Purchasing staff can receive automatic stock level alerts in real-time. They can also use intelligent forecasting with SapphireOne's Material Resource Planning (MRP) functionality to set automatic re-ordering, and analyse intelligent data of inventory demand fluctuations and trend reporting that will help to plan stock purchasing more efficiently.
A Single Source of Truth ensures everyone in the organisation uses the same data when making decisions
The SapphireOne ERP software solution understands what's happening across sales, CRM, inventory, accounting, purchasing, etc and bring it all together in a single source of truth. When your employees work from the one, central source of truth and see everyone's updates and changes in real-time, there's no confusion about what is or isn't accurate or which data is the most recent. Everyone works from one data set which is always up to date.
Identify your best customers
The SapphireOne ERP application has a fully integrated Customer Relationship Management system (CRM) where you can manage all business interactions with your clients, vendors, employees, and potential new customers.
SapphireOne CRM software helps your business to build strong and durable relationships with your clients, encourage conversations, and increase sale based on client data coming from multiple channels i.e. Softphone, Document Managements, Community interactions and more.
For a sneak peek at the full capabilities ERP, CRM, Accounting Software, Human Resources, Payroll, Assets and Document Management,  check out SapphireOne and request a live demo, it is everything you'll ever need to make your company management a success. Know more about us.
June 26, 2018 10:05 am | by Linda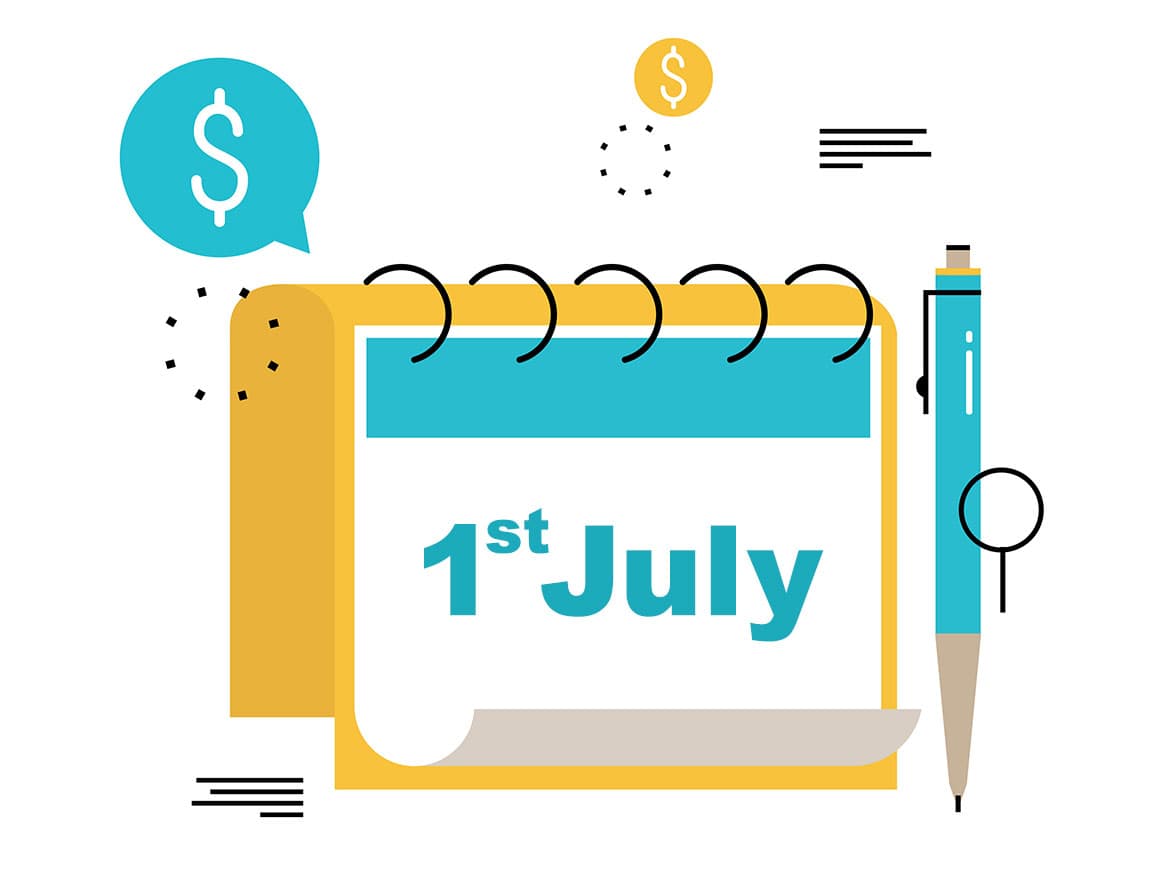 A new financial year can be a perfect time for making changes in your business.  You can use this time to improve the efficiency of your organisation/business by implementing a new ERP/CRM/DMS such as SapphireOne.
The vast majority of organisations and businesses are running various applications, for example using spreadsheets for budgeting, separate databases for tracking contacts, and inventory managements systems that are seldomly linked adequately. They are often running separate Payroll and separate human resource (HR) systems which are not linked to their financial date. This makes it difficult to manage people in your organisation or business.
It is essential that in today's demanding business environment that we all get to a single point of truth with our organisation and business data requirements. This is where an application like SapphireOne ERP,CRM,DMS shines.
Working with your accountant or financial advisor, SapphireOne ERP,CRM,DMS will compile all your financial statements and end of financial year reports. Once this is completed it is an extremely simple and elegant process to copy last year's actuals for your general ledger into the budget for the coming financial year.
Improve your business performance in this financial year with SapphireOne 
When reviewing your organisation or business financial data, SapphireOne's integrated general ledger budgeting with the ability to store multiple budgets per general ledger, allows you to copy those budgets to revised budgets if required. This puts you in a perfect position to review your business performance and make strategic decisions to help your business be more profitable and grow.
Improve your Profit and Sales performance in this financial year with SapphireOne 
The SapphireOne ERP Dashboard, also called Business Intelligences (BI) or Key Performance Indicator (KPI) Dashboards, has features to do one thing – present business statistics and performance indicators in a visually attractive and graphically intuitive interface. The SapphireOne ERP dashboard utilises graphs, bar charts and other visually engaging design elements that provide a succinct overview of a business's financial standings. This is where you can quickly and visually view the profitability, sales performance and cash flow. This will ensure your overall business performance improves.
SapphireOne can help you to draw insights from the current financial and cash flow position, review your client's performance in the past year which will facilitate you to support your client in mapping out their business goals for the next 12 months.
For a sneak peek at the full capabilities ERP, CRM, Accounting Software, Human Resources, Payroll, Assets and Document Management,  check out SapphireOne and request a live demo, it is everything you'll ever need to make your company management a success. Know more about us.
June 12, 2018 10:22 am | by Loren

Innovation in the Enterprise Resource Planning – ERP Application world is a very mature marketplace.
Some of the ERP vendors have been developing their applications for close to forty years, so true world class ground-breaking innovation development in these mature markets are rare and seldom. SapphireOne ERP Accounting provides Top 10 innovations in ERP.
Top 10 Innovations in ERP Application market :-

Document Management System (DMS)
An ERP application with document managing capabilities grants you the ability to conveniently sort and manage vast caches of transaction documents with ease in the shortest time possible. No longer will time be spent on unproductive activities like document filing and searching, the document management system will do all these in real-time.
Not only do you reduce running costs through decreased expenditure on paper and other stationery, your employees can focus on other more productive tasks. By reducing your paper consumption you're also making your business eco-friendly.
A document management system allows you to implement a stratified documents and sensitive information access protocol. With this framework in place, you can effectively specify and monitor who has access to the documents.
HTML Web Server in A Client/Server application
SapphireOne provides a Web Pack solution with Top 10 innovations in ERP. This is a HTML webserver in-built into SapphireOne server which allows the ability to do data entry, client lookup, vendor look up and other functions from any device that supports a browser such as iPads, iPhones etc. SapphireOne Web Pack also provides the ability to set up and run unlimited Point of Sale (POS) web based stores.
Softphone Integration CRM
A Softphone is a software phone that enable users to call any telephone number without a physical telephone.  The Softphone works in many ways such as Computer to Computer or phone to phone where VoIP telephone & adapter is required. Softphone is the bridge between VoIP network and telephone line or mobile network.  It enables users to make a call between computer to a phone network and phone network to computer, when you have a dedicated number to receiver call.
The biggest benefit of having a Softphone is you can call any employee, client or supplier without having to worry about software matchup or whether or not they are online. It is a perfect solution for remote employees. A significant part of SapphireOne's functionality is Customer Relationship Management (CRM). Inside SapphireOne CRM package, Softphone has been fully integrated into all aspects of the SapphireOne application. Whether you are calling clients, vendors, employees, or other contacts, all this can be driven from a single click on the softphone icon. This instantly keeps a date & time stamp with the ability to record the call. This built-in functionality can bring immense advantages in managing relationship with vendors, clients and employees.
EDI/API Integration
To manage orders and pay vendors on time, large organisations use electronic data interchange (EDI). EDI decreases the order-to-cash cycle time, i.e. suppliers to retailers get paid faster. This helps to maximise efficiency and minimise errors. EDI improves speed, accuracy, security and trade communication. More than just a data format, EDI is a system or method for exchanging business documents with external entities and integrating the data from those documents into your internal systems. Without EDI capabilities, a business has a greater risk of revenue loss from chargeback penalties, loss of opportunity to the processing delay, loss of reputation and credit with customers.
SPS Commerce's fulfilment EDI has hundreds of document types covering most transaction types that are commonly used among vendors and suppliers. With a singular focus on the retail marketplace, SPS commerce has revolutionised traditional EDI systems, by developing a model that is the most cost-effective and reliable in the industry.
Barcode Scanning
Data synchronisation in the core ERP application is the biggest concern in Warehouse management or Inventory Management business.  Barcode scanners automate the process of inventory management and stock control process. This eliminates the need for manual data entry and checklist evaluation process.
Barcode scanners are usually used to sell the product or to make inventory of the selected product. Scanner will help you to record all the information about the product and thus, streamlines the inventory management process. With Sapphire WebPack Solution all inventory management processes will be available out of the box, and there is no need to separately integrate ERP and barcode scanners.
Material Resource Planning MRP
Material Resource Planning (MRP) is a computer based inventory management system. MRP generates time-based manufacturing and purchasing plans for optimal inventory availability which is tied to historical data of customer demands. MRP is a subset of ERP for managing manufacturing requirements using integrated production planning and inventory controls. The main theme of MRP software is to "get the materials to the right place at the right time". In any inventory management, regardless of the level of sophisticated technology used, the Saw Tooth pattern is followed. In this pattern there is a certain amount of inventory that you start with, then you consume it, stock levels drop, you reorder the stock, you receive this stock and the process continues.
SapphireOne ERP Application Dashboard
The ERP application Dashboard goes by many names. You most likely would have heard them being called Business Intelligences (BI) or Performance Indicator Dashboards. Regardless of the name, these features do one thing – present business statistics and performance indicators in a visually attractive and graphically intuitive interface. The SapphireOne ERP dashboard utilises graphs, bar charts and other visually engaging design elements that provide a succinct overview of a business's financial standings.
Single Touch Payroll (STP) & Standard Business Reporting (SBR2)
From 1 July 2018, it is compulsory for all businesses with over 20 employees to report to the ATO after each pay event.
Single Touch Payroll (STP) aligns your reporting obligations of your payroll processes. The information you send the Australian Taxation Office (ATO) will include your employees' salaries and wages, allowances, deductions (for example, workplace giving) and other payments, pay as you go (PAYG) withholding and superannuation information. SapphireOne is fully integrated with STP.
Standard Business reporting (SBR2) allows you to access and download your Business Activity Statement (BAS) directly from the ATO. This function can prefill the form with your BAS document number and other relevant fields.
PDF capture
The task of processing supplier invoices includes sorting documents, manual data entry and archiving the paperwork, this can be time consuming and inefficient. With SapphireOne PDF capture these negative effects can be easily avoided. SapphireOne uses the Optical Character Recognition (OCR) technology in PDF capture function that takes a paper document, usually an invoice, scans and "reads" it and turns it into metadata that can be used to populate fields in a database.
SapphireOne's PDF capture function can help you streamline daily accounting tasks. Currently, few vendor invoices are processed through Electronic Data Interchange (EDI) which means that majority of vendor invoices are still received as PDF documents or paper. This makes the processing of capturing the data from a vendor invoice slow and inefficient. Mistakes in classification and data entry lead to late payments, missed discounts, deteriorating relationships with suppliers and cost overrides.
Material Safety Data Sheets
Any organisation or enterprise that is storing products as simple as food, motor vehicle fuel, and farm fertiliser, to dangerous products such as chemicals, pharmaceuticals, radioactive or explosive materials require Material Safety Data Sheets (MSDS).
SapphireOne inventory has integrated MSDS into the Inventory module which offers 30 unique alphanumeric fields, 10 unique numeric fields and 10 unique date fields which are fully customisable.