October 21, 2020 9:11 am | by Maddie Kent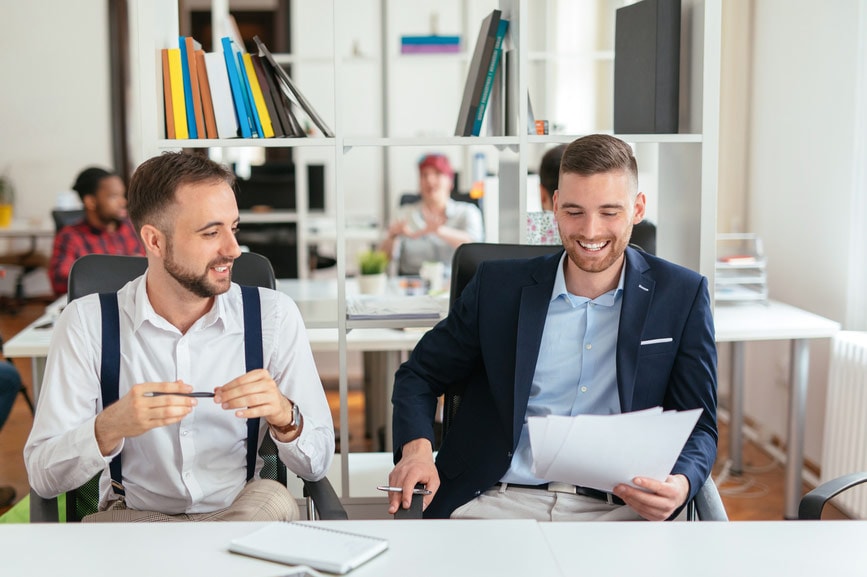 Simple steps to successfully transition Accounting ERP systems and get the most out of your new software experience.
There is a certain amount of resistance to change that is a natural part of being human. Even when we know that the change will ultimately result in a positive outcome for us, it can still stir up some anxiety and apprehension. Now while there are those individuals amongst us who thrive in an environment of change, they are usually the minority, and when faced with the task of an impending software transition there is bound to be a little resistance even amongst the best of us.
This is where Change Management comes in, and can be an extremely useful tool in calming the nerves in yourself and your employees during times of software transition. Change Management encompasses the best collective practices for successfully navigating large-scale changes within an organisation on both the group and the individual level, and is something a company should always consider implementing during transition periods, particularly during the implementation of a new ERP accounting system.
A smooth transition to a new system starts with preparing your staff for change and guiding them through the process from start to finish. Below we have put together our tips to help you incorporate Change Management principles into your software implementation plan, and recommend that all our clients transitioning to our SapphireOne software application follow the below tips to ensure a smooth transition and get the very best out of your new software experience.
Commitment and effective communication from the top.
First, and most importantly, your business' executive team must be vocal supporters of the new ERP software system. The leadership team must fully understand why these changes are necessary and give their full support. Key points need to be articulated as to why your current software system is not supporting your company as a whole – how it is negatively affecting your team, your processes, your clients, etc.
Once the leadership team understands and trusts that this change is necessary for the growth of the business, the next part will be to make sure leadership communicates this effectively. Employees follow the lead of their managers, and managers will follow the lead of the executive team. If the executive team understands and is talking about the benefits of the new software, the message will filter down to the managers and then throughout the rest of the employees of the company.
With the executive and management team taking the lead, these changes then need to be communicated with the staff. Make sure that all employees are aware of the upcoming changes, and that each employee understands what their personal involvement and responsibilities will be. Talk up the benefits of the new ERP software – if it is going to save employees time and solve recurring problems, make sure all employees are aware of this.
Establish a dedicated internal team.
The next step is getting together a dedicated internal team. You will need individuals from all departments of your company, whose job will be affected by the new software, to ensure that the system meets the needs of the whole firm and not just one department. Having this team will allow you to have a spokesperson from all areas of the business, and ensure that everyone's needs are being represented and addressed.
At SapphireOne, we work to uncover who the key audiences in your company are who will be using the new system (e.g. consultants, project managers, sales, etc) and what their individual success criteria is. We will discuss what each audience wants from a new ERP system, what success looks like for them, and what information or measurements they are expecting to see. During our demonstrations and training sessions, we will then speak to each audience and demonstrate how our solution supports their individual needs and measures to make sure everyone has a complete understanding of how the new ERP system will positively impact their job.
We highly recommend that our clients have an appointed internal project manager. The in-house project manager has a large and important role to play, as their job will be to oversee the implementation and rollout of the software throughout your company. The project managers communication about the software transition should always be decisive and enthusiastic, as we all have experienced how enthusiasm and positivity can have a contagious effect on employees, especially during the training phase of the new software.
Don't cut corners on training.
Cutting corners and resources on training staff in the new ERP software will almost always lead to frustration and failure. Software is not always intuitive, and it is important to invest the proper amount of time required towards training, to be sure that at least one employee in each department completely understands the new system. These particular employees can then act as champions within each department, and make sure that every user can have the training that they need.
At SapphireOne our training sessions are conducted over Team Viewer, in one-on-one or group demonstrations. We set up what we call a 'sandbox' test system in which we input our clients live data to give them the ability to do real data entry, bank reconciliations etc using real client information. This allows our clients to practice and learn the new ERP system with their own data before going live. Our training process takes as long as each individual client feels they need, and we also offer continuous on-going support as part of our yearly maintenance costs.
Be realistic about your implementation timeline.
Everyone wants to get the new software system implemented as soon as possible and take advantage of the new features, however it is important to remember not to rush through the implementation process. The implementation and training process is key to ensuring that you and your company benefit from the processes and features that your new ERP software has to offer.
For a smooth software implementation it is important to plan for a transition phase. This transition phase should begin several months before the final migration date. This transition period will give you time to test the new system is tracking data in the same way as your old system, and allow you to test transactions in your old and new systems, review the results and ensure total accuracy moving forward.
Even before this transition period, time will need to be set aside to back up all existing data – this will act as a checkpoint for you to start over and give yourself a safety net should any problems arise. It is also important to conduct multiple data checks and determine if there are any errors in your current data – clean up any unwanted data, and rectify any issues you have so that they do not carry on into your new ERP system.
At SapphireOne, we recommend choosing a final change over date where you will make the final switch from old to new system. Before you make the switch, generate a final set of adjusted financial statements at the end of the period, so that this 'clean' set of financials will be your starting point for the new system.
These preparations will all take time, however sticking to a proper implementation timeline and final migration date can relieve a lot of the stress for employees and cater to the long-term success of your new ERP software.
Consider a third-party consultant.
At SapphireOne we recommend that our clients always consider the option of working with an external expert to help with the implementation process. A third-party consultant can walk you through your particular transition, and provide advice to help make your software switchover as seamless as possible.
If you are transitioning to your new SapphireOne ERP system and considering bringing in a third-party consultant, give us a call as we are always more than happy to provide our recommendations.
Embrace change.
Yes, change is hard, but it keeps our brains nimble and ensures that we are always progressing – as humans and as a company.
Typically, organisations change accounting software every 7-10 years. If you have been on your software longer than this, or feel that your business has outgrown your current software and you need more functionality to grow, it is worthwhile to see what new ERP software is available for your business.
Fortunately, SapphireOne all-encompassing ERP, CRM, DMS and Business Accounting software caters to just this – medium size businesses who have outgrown their current small business accounting software and are looking for a new system to help scale their business and grow it to the next level. For us, this is our sweet spot.
We are not your standard ERP Accounting system, and our application includes a variety of additional functionalities that we have designed to back the growth of your business, at no extra cost. Our passion is delivering innovative software solutions that take those complex, manual tasks, and make them as simple and automated as possible, so you can focus more on growing your business.
If this sounds like you, and you feel your current software no longer serves your growing businesses needs, get in touch or book a live demo with us. We would love to chat about your business needs and how our ERP software can help grow your business to its full potential.
April 20, 2020 10:37 am | by Archana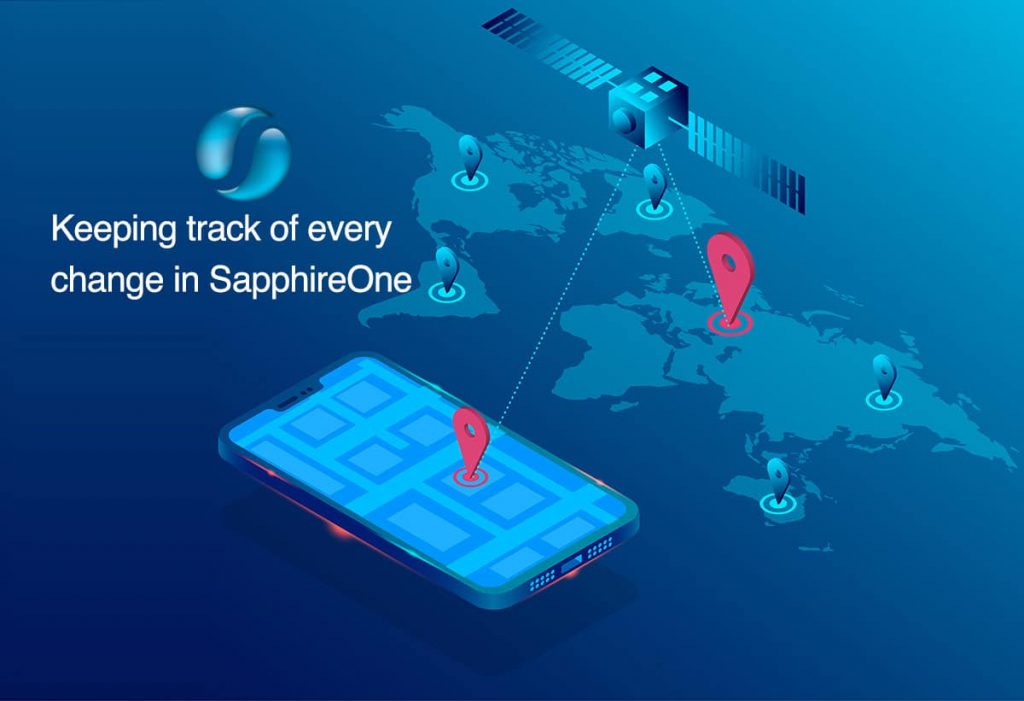 The need to be able to track specific changes that are made within your ERP solution is crucial to successfully identify and resolve critical issues that may arise within your business as soon as possible. Without this capability available in your business, you could find it extremely difficult to keep tabs on changes made within your ERP system.
Resolving any critical issues straight away
From an operational standpoint, gaining accurate financials means you need to track these basic variations, which is where revision change orders or tracking or versioning come into play. In Project Management Body of Knowledge (PMBOK) version control has a significant role for managing a project effectively. Version control is a method of tracking changes to documents and files so that you always know which version is the current iteration. It also enables you to maintain old versions in case you want to see what's changed or need to restore a previous version. Projects typically result in the creation of a lot of documents, from project reports to deliverables. By using project management software with version control, or version management, you can effectively and efficiently track and control changes to these documents directly within your software. Just like version controlling, within your ERP system if there is some sort of change or activity tracking feature enabled, then you will be able to resolve any critical issues straight away.
Today's IT executives have more choices than ever when choosing an Enterprise Resource Planning (ERP) solution. From on-premises systems to cloud-based software-as-a-service to industry-based solutions, there is a dazzling array. And decision makers can feel overwhelmed when trying to determine which features and functions are the most important. You may find some useful information from our blog regarding this topic – 'On Premise ERP vs Cloud ERP | Which solution is more resilient and sustainable for your business'
When implementing an ERP system, many organisations focus their time and effort on gaining approval from leadership executives, when they should be engaging key employees who will be using the system the most. We frequently conduct surveys with our clients on our SapphireOne features and functions that they like most. One client has mentioned that tracking any changes made to a vendor, such as changes of address, payment terms, banking details with system date and time stamp, helped them immensely and saved them valuable time.
The importance of tracking any changes made
To illustrate the importance of tracking changes in the SapphireOne system, let's look at some all-too-common scenarios that tend to happen when a tracking feature is absent.
Scenario 1 : You get updated credit card information from a client and make changes to banking details, only to find out you updated the wrong client banking details.
Scenario 2 : John is one of your regular clients and you send him deliveries frequently. But today you have sent a delivery to the wrong address and you don't know who changed the address.
Scenario 3 : You use Cash On Delivery (COD) as payment terms for making payments and suddenly it has changed to prepaid. You have no record when it was changed.
The risk of changing the wrong client or vendor details is extremely high when you have thousands of clients and vendors, or you are multi-tasking or continuously working for long periods of time. If the ERP system is used by multiple users, then it is essential that you track every change made by each user. But if the system does not allow it, then you will be wasting time, creating extra work, and increasing the risk of errors being included in the final product. A more serious change error could be a schema change to your ERP system that means that your whole business loses critical access. After these issues are raised, it is crucial to be able to resolve them straight away to mitigate the impact that it could have on your business.
Tracking any changes made to a vendors address, payment terms and banking details
SapphireOne has the ability to track specific changes that you make in SapphireOne. With SapphireOne it is so much easier to be able to find and fix errors or to even spot any fraudulent activity. When tracking capability is in place, it gives you the opportunity to review before and after values which enables you to correct any issues once you have located them.
When you make any changes to vendors or clients addresses, payment terms or banking details, SapphireOne keeps a log entry for every activity.
To view the record of changes made in address, payment terms or banking details go to :

For Client – Account > Receivables > Clients [modify ] > Details [ Terms]

For Vendor – Account > Payable > Vendor [modify] > Details [ Terms]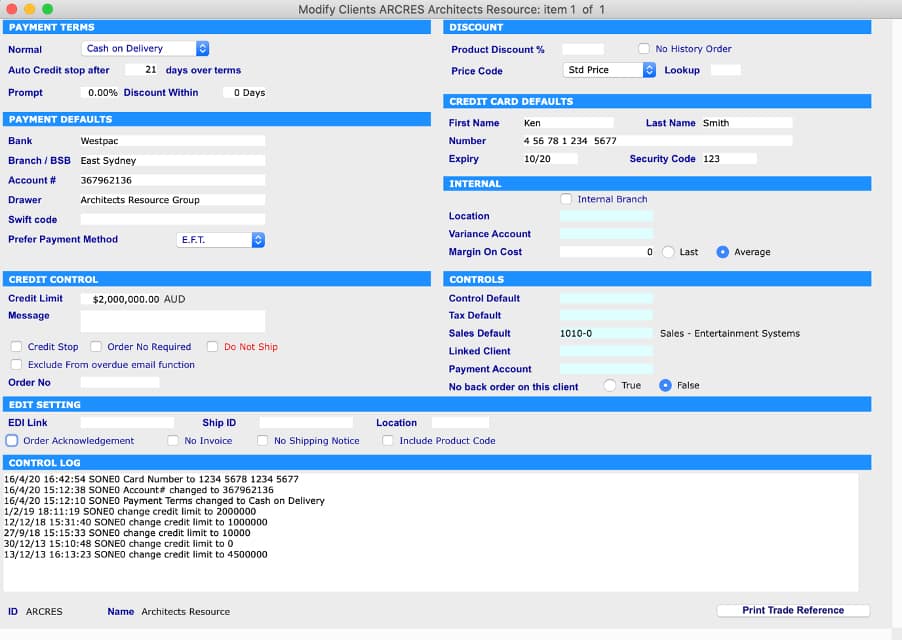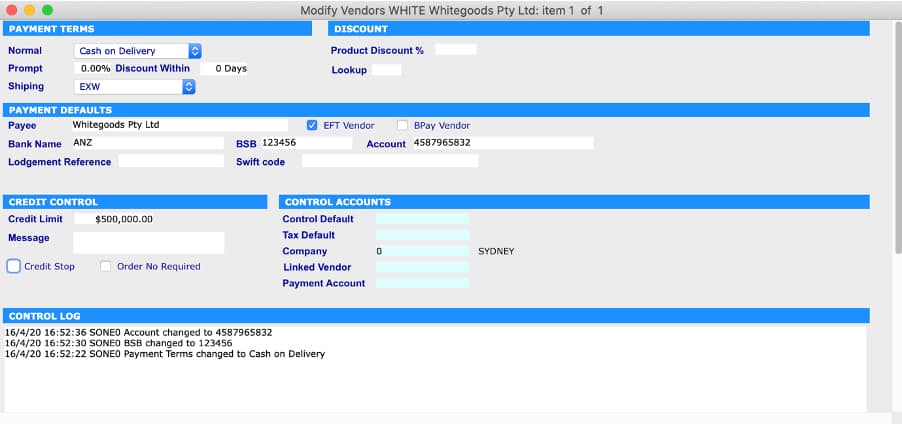 If you have wrongly changed the banking details then you can review before and after values by going to Utilities > History > History of Bank Changes

Improving your track specific changes that you make within your ERP solution, is just one of many reasons to consider a new ERP system. If you'd like to discuss ERP functionality of SapphireOne and want to explore its features, then send a demo request to set up a time.
February 19, 2020 9:38 am | by Archana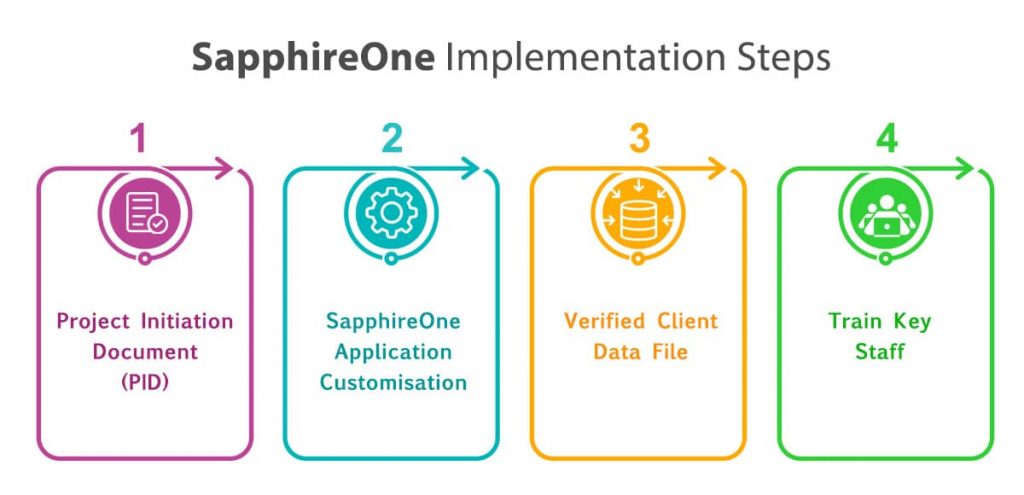 Since our inception in 1986, we have implemented SapphireOne globally. Our sole goal is to get your organisation up and running as smoothly and as quickly as possible.
SapphireOne ERP System implementation strategy focuses on four main products
These are –

1. Project Initiation Document (PID)

2. SapphireOne Application Customisation

3. Verified Client Data File

4. Train Key Staff
1. Project Initiation Document (PID)
PID defines the project in order to form a basis for its management and assessment of its overall success. The document outlines the objectives and desired outcomes, project scope (including customisation requirements) and exclusions, project costs, project plan, project controls and the roles and responsibilities of the project team.
The PID contains 9 activities.
Team Viewer Scoping sessions
Demonstrate current business processes using SapphireOne and identify gaps
Customisation Designs
Develop designs for customisations from gap analysis
Data Integrity Assessment
Assess current data for anomalies and rectify any out-of- balance accounts
Business Case
Document the objectives and expected outcomes for the project
Project Scope
Document project scope in its entirety
Identified Project Team
Identify & assign team members and management structure
Role Descriptions
Refine role descriptions and responsibilities
Project Plan
Document how and when the project's objectives are to be achieved
Project Contols
Identify stage boundaries, monitoring and reporting requirements
2. SapphireOne Application Customisation
This is a version of the SapphireOne Application that includes any identified and agreed to product customisations. In these steps SapphireOne programmers develop customised functionality based on the approved customisation designs which when completed forms part of our generic source code.
3. Verified Client Data File
This is an electronic file generated by the SapphireOne Application and linked to the Client's own unique identifier.
The file includes all imported data and formatting as dictated by First Time mode and is located on the Client's dedicated SapphireOne server. This file has undergone testing for any identifiable data anomalies by the SapphireOne Team and the Senior User.
There are 3 core components in the verified client data file steps.
Data Migration
At first, our implementation team Imports base data , Import balances , Import client and vendor specific data, inventory data, job project data, Payroll/HR data, Asset data, CRM data etc and reconcile balances. This is a lock down period in the implementation steps process.
Configuration
After that, we configure clients, vendors, General Ledger Accounts, contacts details, payroll/HR sections, assets, inventory, job projects and other additional clients requirements. At the end of these steps we tailor the outputs and are ready for a Go Live.
Verification & Adjustment
After going live, we conduct live verification and data adjustments.
4. Train Key Client Staff
Identified Key Users as designated by the Senior User, acknowledge that they are comfortable with their ability to use SapphireOne to accomplish their assigned tasks after undergoing Team Viewer training sessions, self paced learning using the Sapphire Single User and Bondi Blue training tool and the Data Re-key exercise.
There are 3 activities in the training steps.
Team Viewer Training Sessions
Our support team conducts One-on-one Team Viewer training sessions
Re Keyed Data
In this step, users re-key data accumulated from date of lock down
Task Confidence Assessment
Finally, senior users review the whole system and upon confirmation of the completion of the 4 steps SapphireOne implementation, it is then complete.
We pride ourselves on supporting our clients' businesses as they grow from a venture to a major global enterprises; and as SapphireOne is highly scalable, with the ability to support 1000s of users concurrently, we readily adapt to meet the changing requirements brought on by your business expansion.
October 11, 2019 12:11 pm | by Archana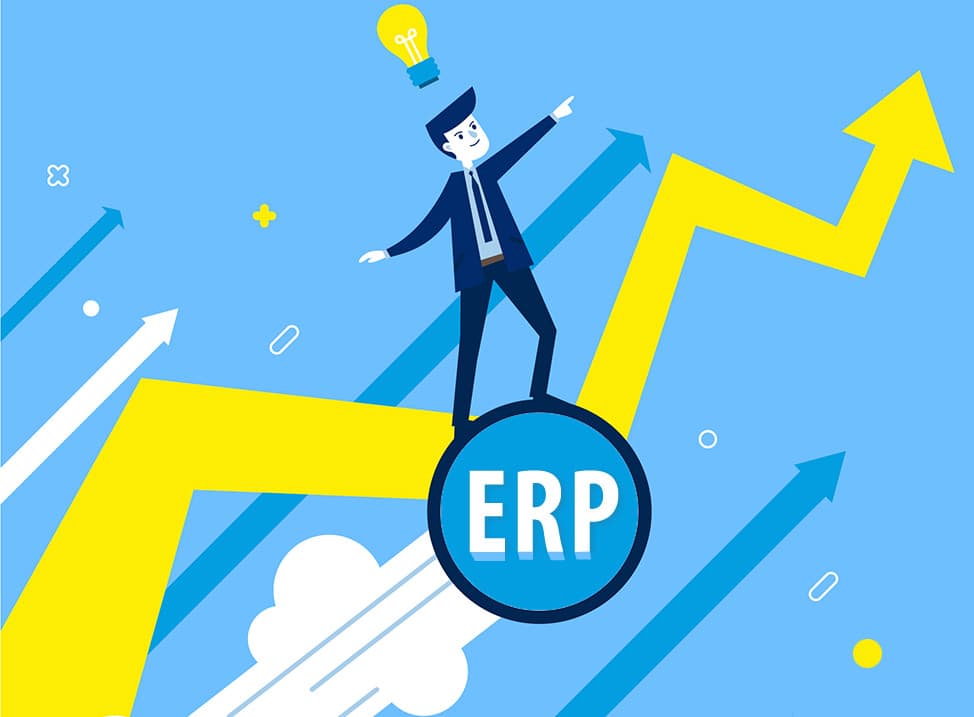 So how to optimise ERP efficiency. You've invested time and money in a system with the end goal of improving productivity. Are you getting the insights and intelligence you need to increase efficiencies? Your ERP should be providing you real-time data at every stage from finances, sales, operations, HR and payroll. It is more than just accounting software. It enables you access to comprehensive data, automate critical processes, and customise how you deal with these workflows. All data is kept in a single, secure location which allows you to spot exactly where you're losing money or wasting resources.
So don't just install your ERP system, get to know how to grow with it.
ERP Efficiency- tips to getting the most out of yours
1. Review your business processes and plan for change
Don't use the set and forget method. Ensure you have in place an annual review of your operations. This will highlight any changes in processes and once identified, your ERP can streamline and simplify. Alternatively, if you find an area in your ERP system that is outdated, update or customise to ensure maximum efficiency. Talk to your provider, with fierce competition out there in the market they should be offering consistent upgrades and improvements. Plan to apply these updates whenever possible.
2. Ensure management is on board
One of the main benefits of ERP software is users are able to gain access to multiple areas of the business. These are from prospects to sales, payroll and HR, inventory, job projects, asset management and various data. Your management team can view organisational and individual performance to identify any areas of improvement. This real-time reporting is crucial in helping with the decision-making process of managers and ultimately becoming more productive.  
3. Know your CRM
Your ERP system should include Customer Relationship Management (CRM) software. Customer satisfaction and the way you interact with customers is essential to the success of your business. A CRM coupled with marketing will drives sales. Keep abreast of the latest marketing tools that are on offer and ensure the right data for your business is being captured. Your ERP system will manage the back-end processes and customer information once the order has been placed to reduce overall costs.
4. Invest in ongoing software training
The ERP system is useless if your end-users don't know how to use it. Training is vital to the success of the system. Don't make the mistake of thinking once the initial training is complete, you don't have to worry about it anymore. Employee turnover can lead to a large number of your staff not having the formal training required. Upgrades and improvements can lead to current employees making mistakes or not utilising the software. Work with your ERP provider to set up an ongoing training program for existing users as well as new employees.
5. Consider expanding the ERP's functionality
Another way to add value to your current ERP system is to expand its functionality and usability through customisations, add-ons, bolt-ons, or integrations with third-party systems. These enhancements can be integrated into your existing system to address specific business needs. Identify any functionality gaps within the current system and talk to your provider.
For more information on the latest release of SapphireOne ERP, CRM, DMS Business Accounting Software, email our office, call on (02) 8362 4500, or request a demo.
July 26, 2019 3:08 pm | by Archana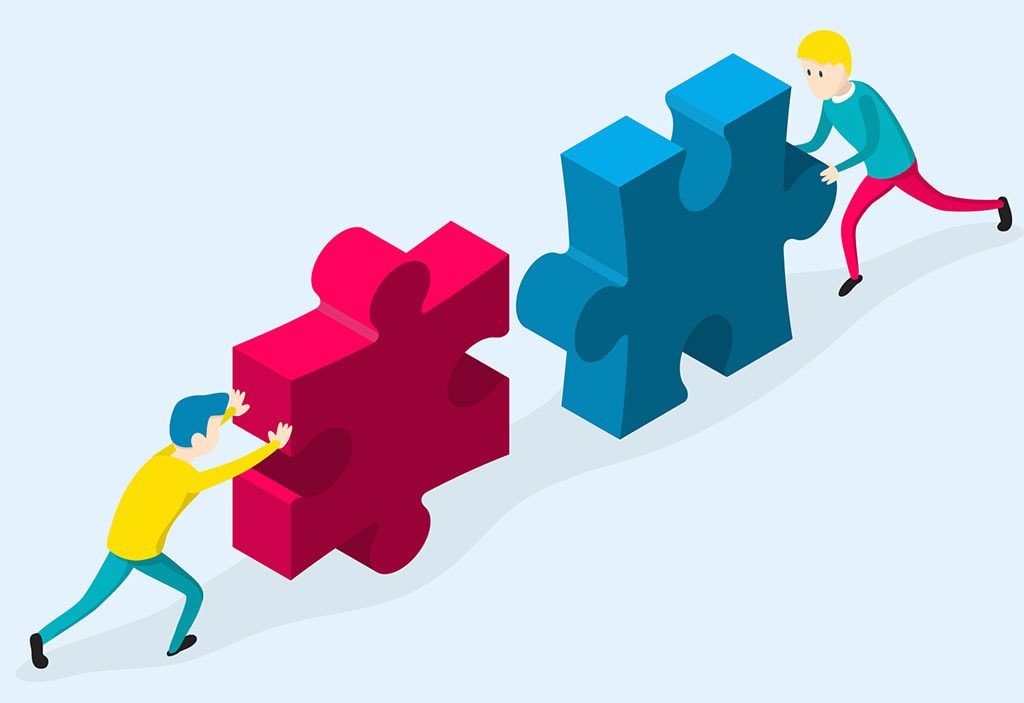 ERP and CRM integration allows departments and systems to talk with each other to increase profitability and sales. A Customer Relationship Management (CRM) system provides transparency, better qualified leads and manages valuable customer interactions. It also stores valuable information from your marketing department. Marketing develops new customer relationships through content, digital marketing and management, sourcing and nurturing leads etc. This helps with brand awareness and increasing your market share.
On the other side, your ERP system manages the back-end processes from accounts, operation and human resources departments. These include order placement, tracking, billing, shipping, accounting and supply chain details. So why integrate these systems and departments together?
Benefits to your bottom line of an ERP and CRM integration
1. Reduction in data entry and improved efficiency.
One centralised location for your data ensures any updating of information from accounts, operations, sales or marketing is only entered once. This saves you time and money as these mundane tasks are often labour-intensive. Combining your CRM and ERP automates and manages processes through workflows, which enhances your efficiency by simplifying them.
2. Stronger Visibility, Forecasting and Accuracy.
Your sales reps need to be able to access on-the-go, real-time data. Errors are reduced when they can enter a quote or order in the one system. The ERP system allows the sales rep to look into current inventory and costings for these quotes. The CRM stores promotional and marketing activities which can be accessed whilst on the road to obtain true, accurate quotes. Customer interactions and sales documentation can be produced quickly increasing visibility and efficiency. By integrating both, staff gain access to the whole picture to assist with sales and forecasting.
3. Complete 360-degree view on your customers.
A complete view of your customers provides better insights for building lasting relationships and determining where there is potential for future growth. Fast and consistent up-to-date data enables better analytics and reporting. This helps to effectively market and track changes in your customers preferences, profitability, and loyalty.
4. Cross-Departmental Collaboration.
Departments have different functions within the business and can sometimes discourage collaboration and sharing of information. This ends up making data accessibility a challenge and duplication a problem. When departments talk to each staff are able to access real-time data, view all relevant key facts, so they can work towards achieving the company's goals.
How They All Work Together
Both ERP and CRM systems improve efficiencies in business processes which in turn strengthens your business. A CRM system coupled with marketing drives sales; an ERP system manages customer information once the order has been placed to reduce overall costs.
With one source of truth, management has an overview in real-time of the business, what is happening in every department. This is extremely important for growing companies and companies who want to scale. A single source of all data and transactions contains contact details, shipments, credit history for quotes, orders and any other customer service interactions. This ensures anyone from sales, marketing, accounts or operations can access a complete history of the customer when required. Business workflows will be enhanced which ultimately improves revenue generation, reduces costs, and provides management with more insightful and useful reports.
Click for more information on ERP and CRM systems and the latest release of SapphireOne ERP, CRM, DMS and Business Accounting Software Application. Alternatively, contact our office on (02) 8362 4500 or request a demo.
June 28, 2019 12:50 pm | by Archana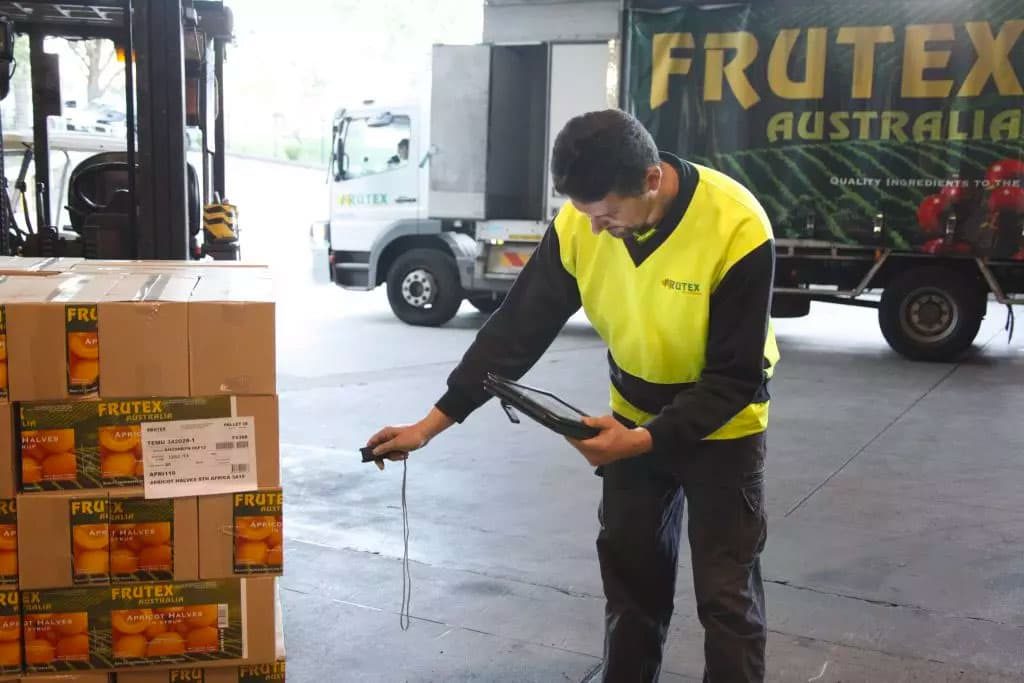 Its' that time of the year again with the Australian Taxation Office requiring businesses that buy or sell stock to conduct a stocktake. This involves reconciling your physical stock with what's listed in your inventory records. This can be a mammoth task but helps you make informed decisions, identify issues in stock management and processes. The right stocktaking procedures are the building blocks to a successful one.
How to make your stocktaking procedure as pain-free as possible?
1. Prepare and then prepare some more
Roster on extra staff to ensure the process is more efficient and runs smoothly. Make sure you have sufficient supplies such as barcode scanners, pens, clipboards, calculators, mobile devices, coffee, tea and water. Print out extra stock lists and train staff on how you would like them to count. Ask them to dress comfortably, take regular breaks and provide food.
2. Pick a time outside of normal operating hours
Ideally this is as close to the end of the financial year as practical. If possible a non-business day, before or after hours otherwise it's best to close down. This stops your inventory levels changing during the stocktake.
3. Identify what stock is to be counted and where it's located
Tidy up your storerooms, warehouses, stores and label the inventory. Create a stock list outlining which location the stock is held, where in the location, and what there is to be counted. Group similar inventory items together.
4. Define how you're counting it
Let your staff know which sections they'll be counting and in what order. Have a clear system for how they should physically count your stock. It's a good idea to have a group of 2 for each unit of stocker takers. One person to count the inventory and call out the amount, the second person to record this number and double check the first.
5. Count everything
Every inventory item needs to be physically counted. Do not assume the current stocktake is correct. This should be treated as a comprehensive, full stocktake to know exactly what inventory is on hand. Check boxes and items are labelled correctly, their condition, and other storage areas for random items. Don't forget to incorporate and count for returns, laybys and items on reserve.
6. Update your stock records
After the stocktake, be prepared for stage two. Your physical count needs to be checked against your inventory and accounting records. If you encounter discrepancies take immediate action to find out why. Any discrepancies found will need to be rechecked. All stock lists need to be completed and gathered so your data entry staff can enter into your accounting system. Make sure once the stock lists are entered, they are marked clearly so no duplications occur.
7. Formulate a plan for slow-selling items, thief and spoilage
Think about reducing inventory, analyse slow-selling items and create a plan for optimising the amount of inventory stored in your warehouse. Brainstorm ideas with the data collected to increase security and reporting procedures for damaged and spoiled stock.
8. Use technology available to streamline the process
If you are not using barcode scanners it may be time to think about investing in them. The scanned data can be imported wirelessly and directly into your ERP system. Investing in an ERP system will minimise errors and increase speed by real-time updates of the stock as they are counted. Stock items can be found in particular locations on mobile devices through inventory management in the software. An ERP system eliminates the need of data entry staff and manual record taking.
9. Review procedures
When completed, review your stocktaking procedures and note any suggestions to further streamline actions and improve processes for the next count.
10. Think about scheduling more than once a year
To keep on top of inventory it is easier to schedule multiple stocktakes throughout the year. These can be smaller, partial stocktakes so they don't disrupt business. Think about dividing by stock items, brands and locations so you have inventory control all year-round, not just once a year.
Click for more information regarding the latest release of SapphireOne ERP, CRM, DMS and Business Accounting Software Application. Alternatively, contact our office on (02) 8362 4500 or request a demo.