April 28, 2021 5:00 pm | by Maddie Kent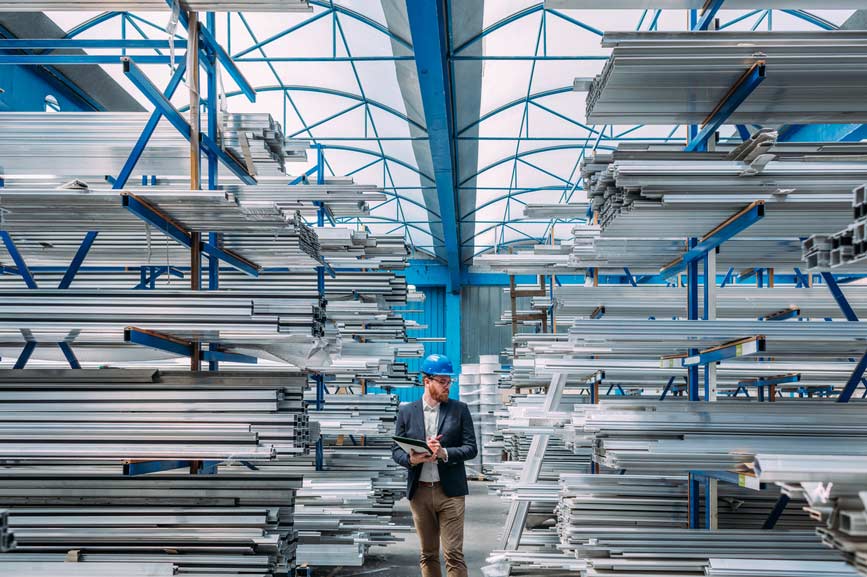 Medium Sized Business Accounting Software Made Simple
Are the day-to-day operations of your medium sized business taking up most of your day? SapphireOne is the complete all-encompassing accounting software solution for medium to large sized businesses – giving you the ability to focus on growing your business while taking care of all your accounting needs.
SapphireOne is more than basic Accounting software. Between our eight different Modes – Accounts, Inventory, Assets, PayRoll/HR, Job Projects, Management, Utilities and Workbooks – you will find all the tools you need to run your business within the one integrated Accounting software.
So if your business has outgrown its current software system, or you're looking for a more robust solution to support your expanding enterprise operations, you will discover below why SapphireOne is the best accounting software for medium to large size business. Spend less time with paperwork and more time focusing on the things you love.
An integrated accounting solution to support your business
Why is SapphireOne suitable for medium sized businesses? SapphireOne offers integrated accounting software solutions for expanding medium to large sized business, designed to streamline and take the complexity out of day-to-day business operations.
Our below integrated modes and functionalities give you all the tools you need to run your medium to large size business operations. When tax time arrives, you'll have all the information you need across all modes automatically updated in real-time within the one Accounting software.
Accounting Systems for Medium Sized Businesses
SapphireOne integrated accounting software is an all-in-one solution for efficient and compliant accounting operations. The SapphireOne Accounts Mode is a complete accounting software solution, including functionalities such as Bank Reconciliations, Direct Bank Entries, General Ledger, Client and Vendor Transactions, Multi-Company Accounting, Customer Relationship Management, Document Management and comprehensive reporting.
PayRoll Software for Medium Sized Businesses
Our integrated PayRoll and HR software covers diverse online PayRoll requirements, seamlessly connected to SapphireOne Accounting Mode for easy data transfer and real-time updates.
Our easy to use PayRoll and HR features include management of PayRuns, PayRoll Reporting, Rostering, Employee Details, Employee Benefits, Award Entitlements, Leave, Remuneration Inquiry, Allowances, and Tax Scales, to name a few.
SapphireOne is also Single Touch PayRoll certified, enabling employers to report salaries, wages, bonuses, Pay-As-You-Go withholding (PAYG) directly to the Australian Tax Office after each pay event. SapphireOne was the first to achieve world-wide full accreditation on 1 May 2018, giving you peace of mind by guaranteeing your business will be ATO compliant in just a few steps.
CRM for Medium Sized Business
SapphireOne inbuilt Customer Relationship Manager facilitates collecting, organising and managing customer information, and all information flows through to our ERP providing you with a well-defined overview of your customer. A few features of our CRM and accounting software include Customer Profiles, Document Management, Calendar, Notes, SoftPhone Integration and Voice Recording.
ERP Systems for Medium Sized Business
SapphireOne integrated ERP and accounting software is a complete business management software suite. It automates and integrates core business processes such as Financial Accounting, Inventory, Supply chain, Job Project Management, Asset Management, PayRoll/HR, CRM, Document Management, Soft-Phone and support for multiple foreign currencies and companies.
Integrated Project Management Software
SapphireOne Job Projects Mode facilitates the tracking of revenue and costs which are related to a specific task or job. By linking these items through the use of a Project ID, SapphireOne allows for easy and accurate assessment of the profitability of jobs, matters, projects or engagements undertaken.
The Job Projects Mode includes key functionalities such as Gantt Charts, Resource Management, Inventory Allocation, Timesheets, Transaction Inquiries, Rostering and Scheduling, Reporting and more – all seamlessly linked to your Accounts Mode for accurate financial tracking and analysis.
Business Accounting and Inventory Management Software
SapphireOne Inventory Management Mode is a complete solution for Inventory and Resource management.
SapphireOne Inventory Sales menu encompasses all the business-related documentation required to manage and provide goods and services to your client – such as Materials Requirements Planning (MRP), Bill of Materials (BOM), Manufacturing, Client Quotes, Client Orders, Picking Slips, Packing Slips and Client Invoices.
SapphireOne Inventory Purchases menu also gives you the full functionality for entering transactions, and ordering and purchasing of goods/services, including Vendor Orders and Vendor Invoices. Once verified, these transactions flow automatically through to the SapphireOne Accounts Mode to seamlessly create Client and Vendor accounting entries.
Drag & Drop Data Entry & PDF Capture Features
SapphireOne's Drag & Drop and PDF Capture features are a game changer when it comes to streamlining data entry processes, and an incredibly useful tool for growing businesses to reduce errors and time spent manually entering complex data.
Using the Drag & Drop and PDF Capture features, SapphireOne users can eliminate manual data entry and make use of the feature to import and populate an unlimited number of line items and SKUs directly from excel files and PDF documents into the SapphireOne system, giving you the ability to complete data entry in a matter of minutes.
Connect with Industry Leading Apps
SapphireOne seamlessly integrates with many apps and platforms you already use to make running a business easy. Our API Partners include the likes of Shopify, ChannelAdvisor, WooCommerce, PayPal, Stripe, ATO, MailChimp, Western Union, Australia Post, Move It Brandscope, Oanda and we're sure there will be some new ones that you will be happy you found.
All our clients have access to our full API suite, and we are continuously integrating with new partners to offer our clients ever evolving functionalities to meet their unique businesses requirements. You can check out our growing list of partners here, as well as read more about our customisable API solutions here.
Run Your Business from Anywhere at Any Time
SapphireOne supports both Mac and Windows operating systems simultaneously, and through our intuitive WebPack mobile application you can also send invoices, track expenses, communicate with customers and vendors, manage your Projects and Inventory levels and process Single Touch PayRoll compliant pay-runs all from the convenience of your Desktop, Phone or Tablet.

Using our TSPlus integration also gives SapphireOne users the ability to run remote offices from anywhere in the world, providing simple and secure access to the SapphireOne Client Server through a web browser.
Accounting Software for Growing Business
The above are just a few examples of the Modes and functionalities integrated within SapphireOne ERP, CRM and Business Accounting software, designed specifically as the complete accounting software solution to support medium to large sized business operations.
To find out more about SapphireOne integrated ERP, CRM and Business Accounting application and how our software caters to medium to large size businesses, please get in touch – we're always here to help!
April 1, 2021 10:10 am | by Maddie Kent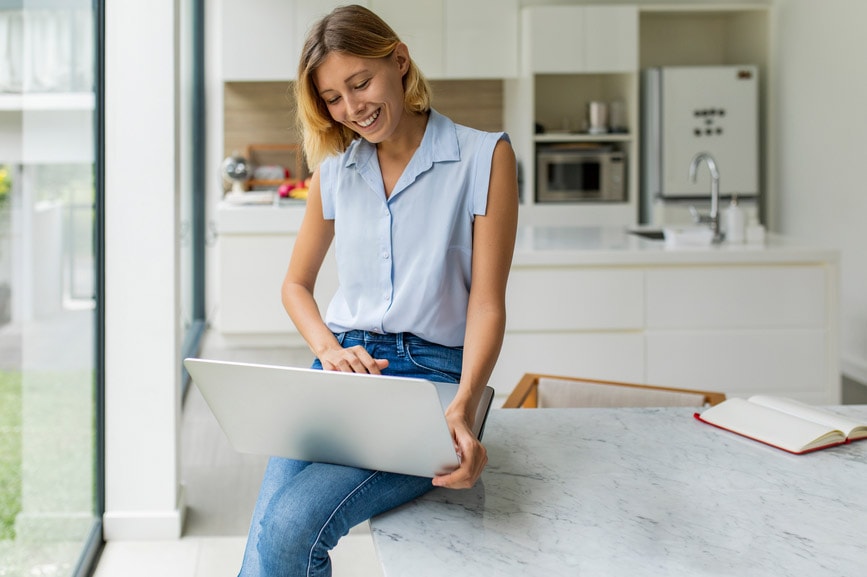 Integrating TSPlus with SapphireOne gives remote users easy and secure access the SapphireOne Client Server from all over the world.


TSPlus is an exciting solution for SapphireOne clients who have remote staff working across Australia and worldwide. Integrating TSPlus with SapphireOne gives SapphireOne users the ability to run remote offices by providing simple and secure access to the SapphireOne Client Server through a web browser.
SapphireOne clients already have the ability to access the SapphireOne Web Application through our WebPack offering, and the TSPlus integration now gives users the additional functionality to access the full SapphireOne Client Server through a remote desktop.
SapphireOne is seamlessly integrated with numerous APIs including partners such as Shopify, ChannelAdvisor, WooCommerce, PayPal, Stripe, ATO, MailChimp, Western Union, Australia Post, Move It Brandscope, Oanda & more, and we are excited to offer our clients this additional functionality to continue meeting their unique business requirements.

Read on to learn about TSPlus and the benefits it has had for SapphireOne clients.

What is TSPlus?


TSPlus is an affordable and efficient Microsoft Citrix/RDS alternative, offering remote desktop and application delivery for small businesses to large enterprises.

A few benefits of TSPlus include:
1. Remote Desktop Access – TSPlus enables any of your Windows 7 to 10 Pro and Server 2008 – 2019 to act as a Citrix or a Terminal Server.


2. Web Browser Access – It allows you to access your server through built-in HTML5, empowering users with seamless access to Windows-based applications and desktops from any web browser on any device.


3. Connection from Computers, Tablets & Mobiles – The built-in HTML5 client provides a browser access to Windows applications and user desktops from all types of end-user devices, without having to install anything on the device – this means no additional plug-in or app is required.


4. Supports Remote Offices – It also creates a seamless remote office experience, and is an effortless solution for creating a complete work-from-home environment, giving users remote desktop access to their office PCs in no time.


5. Secure Web Tunnel – The built-in HTTPS Web Server and SSH server is secure and reliable, enabling you to connect fully and securely from any web browser with SSH Tunnelling and port forwarding over HTTP and HTTPS.
"Overall it has made managing remote Server access much easier." – James Brown, Bordo International.
We had a chat with James Brown from Bordo International about his experience using TSPlus and SapphireOne.
James you have been a SapphireOne client since 1995. Why did you recently decide to implement TSPlus?
"We have an office in Europe and our overseas staff were previously using Microsoft Citrix to access the SapphireOne server remotely. We were experiencing problems with the program, the set-up was fragile and we were continuously needing to fix things. We also needed a Windows server license in order to run it. We then experienced Covid lockdown in Victoria, and had many more staff that now needed to work from home and access the SapphireOne server remotely. Lucky for us, we had already switched over to TSPlus at that stage."
What does Bordo mainly use TSPlus for?
"The main reason we use TSPlus is for the easy access to the SapphireOne Server that it provides for our remote staff. It also has great add-on packages like the Advanced Security Module, Two-Factor Identification and the Virtual Remote Printer which connects you to the local printer from a remote desktop. Because TSPlus is run on a web browser, when you print something using the Virtual Printer it also pops-up the PDF version within the browser. The TSPlus Support team have also been great."
How would you describe the user experience of TSPlus?
"Our staff find it very straight forward to use. Because it has the HTML5 Client, you don't have to install any complex client software onto the machine, you just need a web browser in order to access the SapphireOne Client Server."
In your experience, what are the main benefits of using TSPlus?
"The main benefits would be the cost, as it is a lot lower than Citrix. It also does not require a complex Windows server set-up or licenses, and it is easy to install. Overall it has made managing remote Server access much easier."
For more information on how you can implement TSPlus, or any of our API Integrations and Partnerships designed to make your life easier, you can contact us or book a call with a member of our Support Team. We're always here to help!