December 20, 2018 3:47 pm | by Fiona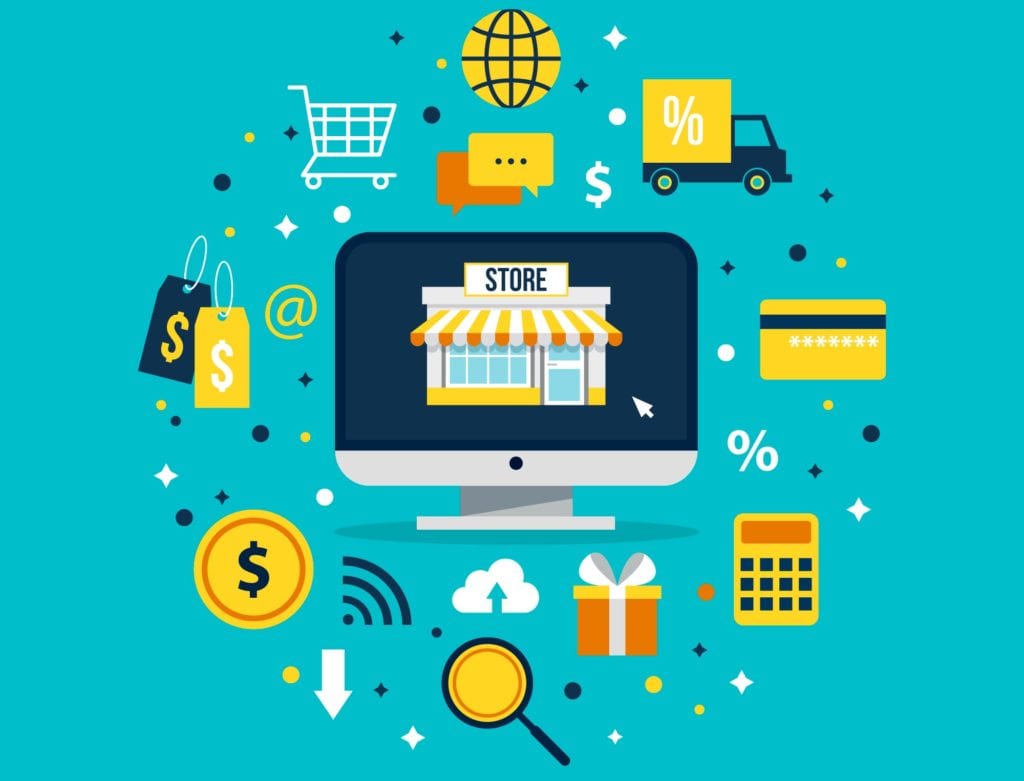 More and more people are turning to eCommerce for both B2B and B2C and using platforms to build their online presence. eCommerce platforms such as Shopify, Magento, WooCommerce allows you to build storefronts to sell your products and services online, in store, on social media or anywhere mobile. An ERP application will integrate orders with inventory, accounting, shipping and other back-end functionalities, leading to increased efficiency and better customer service. An ERP will also automate processes leaving management time to focus on what's important, planning and forecasting.
Benefits of eCommerce and ERP Integration
Business intelligence and working smarter with your datafiles enables your business to get ahead of the competition. When integrating an ERP and eCommerce platform, your main data from order, inventory, item, customer, shipping and tracking, start communicating with each other forming a centralised database. Inventory and pricing information is available to customers and staff in real-time.
Manual practices will be reduced such as hand-keying sales into your ERP, entering details of excel spreadsheets, which in turn saves time and money by reducing errors. It's easy to make mistakes, anything can be entered the wrong way during the sales channel. This can lead to incorrect or missing inventory and product details incomplete. With the ERP integration inventory can be streamlined, track updates and inventory levels provided to customers in real-time and automatic notifications provided when the goods are shipped.
Another benefit of eCommerce ERP integration is flexibility. Multiple online, web or instore, offline bricks and mortar stores can be added without disruption to your business operations. SapphireOne is built to handle unlimited number of companies that can sit within different tax jurisdictions, have their own financial year-ends and trade in their own local currencies.
Streamlining ERP and eCommerce Integration
In order for this to happen smoothly and seamlessly, every business needs to develop an eCommerce ERP integration strategy. This outlines what other enterprise systems need to be connected and how this will be achieved. Depending on the platforms, customisation can be performed.
What is important and needs to be specified is the data to be included in the integration, where the data source is from, where it will be going, and lastly how often it will be updated. It is critical to look at online orders, offline orders, shipping and tracking information, customer and product data. A data migration plan should be adopted with a backup strategy. SapphireOne's Product Initiation Document (PID) is an extensive high-level project plan. It outlines for the Project- time, cost, scope, how and when quality performance targets will be achieved, the major products, activities and resources required, and provides a baseline against which to monitor the project's progress stage by stage.
August 8, 2018 12:22 pm | by Peter Ferrari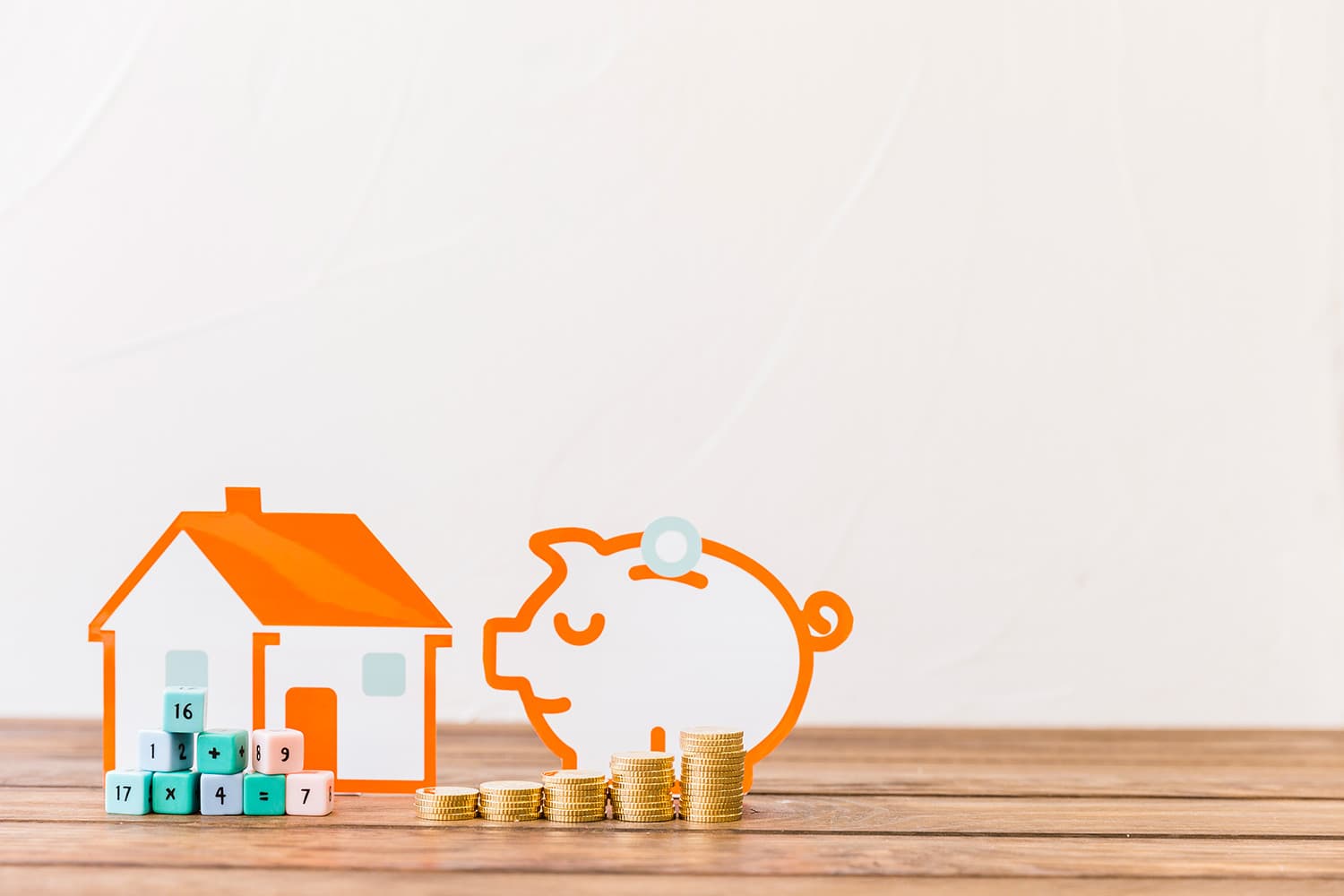 It is vital for managing all financial aspects of your day to day business activities.
You can perform basic accounting tasks such as generating financial reports, invoicing, tracking income and expenses. Accounting software manages your financial data and analyses sales performance and cashflow which ensures you make informed decisions.
All organisations have to perform a number of tasks to make their company financially successful, ERP Accounting software is an essential investment for any business large or small
SapphireOne ERP CRM DMS Accounting software is designed to help companies introduce accounting accuracy to achieve peak financial performance. SapphireOne ERP CRM DMS is built to comply with international accounting standards and principles, providing comprehensive reporting functionality to assist in reviewing company performance. SapphireOne ERP CRM DMS is a unique accounting software.
Managing Cash Flow



One of the biggest challenges for any business is to manage cash flow efficiently, organisations and business owners need to keep records of all the cash coming in and going out of the business. SapphireOne ERP CRM Accounting software enables business owners to manage their business cash flow management of expenditure and keeps track of the financial status of the company easily.
Invoice Tracking with DMS
Invoice tracking is very important for any organisation's success. SapphireOne's in-built document management system (DMS) allows you to attach all supporting documentation by simply clicking on SapphireOne's paperclip in any related transaction and ensures easy invoice tracking.
Time Saving and Accuracy
SapphireOne ERP Accounting software quickly performs different tasks such as invoicing, sending payment reminders, paying vendors, reconciling bank accounts and generating reports. SapphireOne ERP accounting software provides fast and accurate information. SapphireOne provides a clear and accurate view of the financial standing of your organisation to assist you in managing your business and making informed decisions.
Accounts Receivable
The Accounts Receivable module in SapphireOne's accounting software is for the entry of all transactions that are involved with Income for the organisation. This may be through Cash Sales or Client Invoices etc. Client accounts are managed efficiently with customer tracking, invoice management, activity analysis, receipt and cash receipt processing.
Accounts Payable
The Accounts Payable module in SapphireOne's accounting software handles all transactions that are involved with the payment of vendor invoices for the company, this includes the tracking of cash, credit card and eft and other types of payments.
Financial Reporting
SapphireOne ERP CRM DMS accounting software has comprehensive reporting functionality which allows you to analyse all aspects of your financial accounts. Designed with flexibility in mind, SapphireOne reports can be designed to meet your requirements and can be sorted by multiple criteria with numerous levels of details to choose from. Strong reporting tools are essential to your organisation and are fully integrated within the SapphireOne ERP CRM DMS Accounting Software application suite.
For a sneak peek at the full capabilities ERP, CRM, Accounting Software, Human Resources, Payroll, Assets and Document Management, check out SapphireOne and request a live demo, it is everything you'll ever need to make your company management a success. Know more about us.
July 20, 2018 3:10 pm | by Loren
On Thursday 19th July 2018 SapphireOne toured Frutex and Spicemasters with three senior staff members from a potential client. Harry Magiros is the IT and Marketing Manager for the Frutex group of companies, he gave an elegant and informative presentation of the power and flexibility of SapphireOne.
The Frutex site is 60,000 square metres including their corporate head office and 6 warehouses. The site has multiple manufacturing facilities which include fruit washing, packing, blending and glyceration, infusion of dry vine fruit, packing and blending of frozen fruit and berries.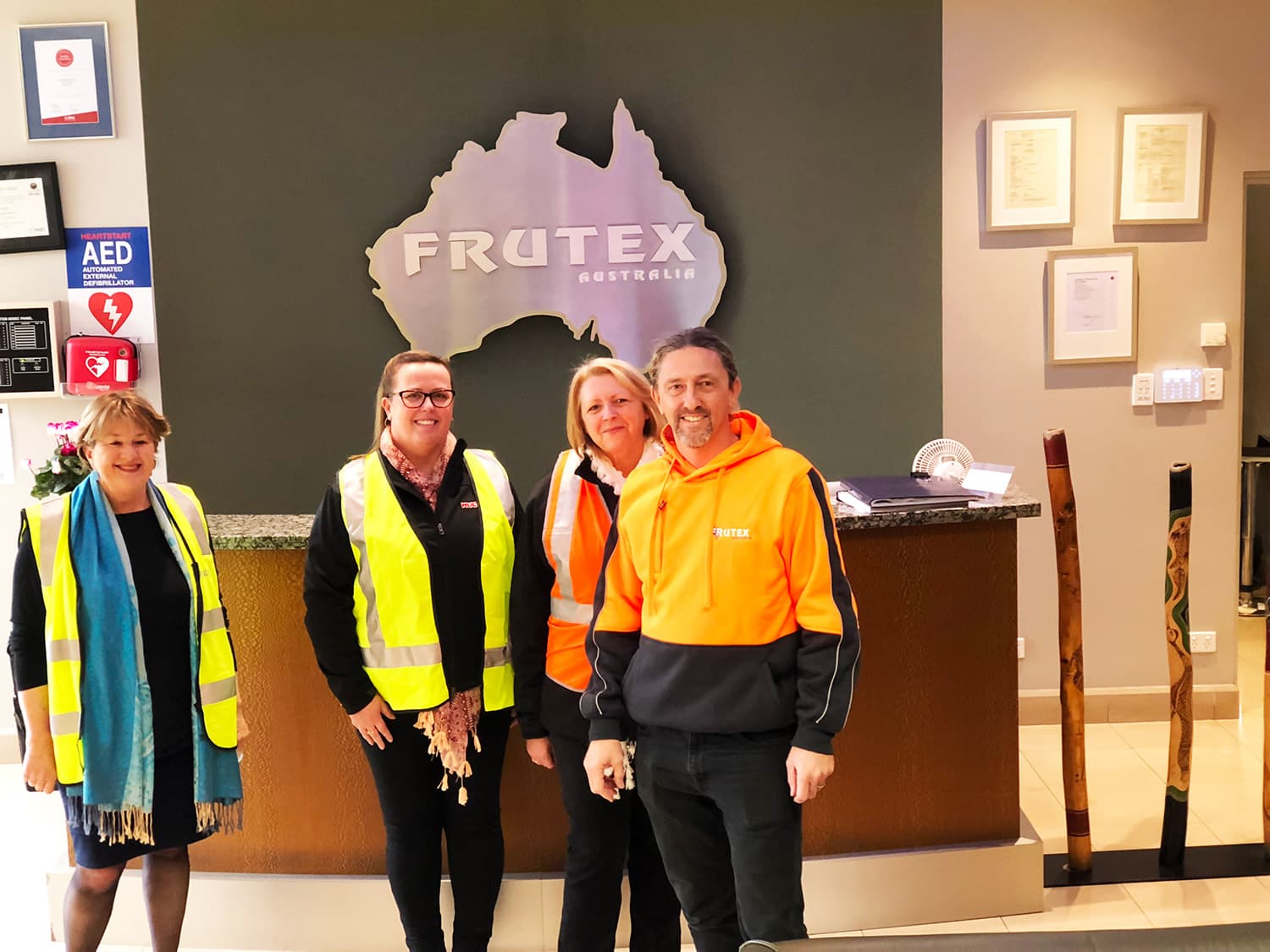 The largest warehouse onsite is a bulk storage facility which allows the storage up to seven vertical pallets. The Frutex server room uses a significant amount of battery power run by approximately 1800 solar panels situated on the top of their corporate head office, which produce around 500kw.
Harry took us on an inspection of their manufacturing and production lines at the Spicemasters campus, where we viewed the largest steam steriliser in the southern hemisphere. The Spicemasters site has grinding and blending facilities for herbs, spices, seasonings and gravies. They also create individual and proprietary blends that are batch controlled and ready to use.
Frutex Australia is one of our testimonial clients and have been using SapphireOne since 1999. Their company is a technology leader in the food industry, investing heavily in state-of-the-art plant and equipment.
Frutex are a user of the Sapphire custom webpack, which is fully integrated into all company warehouses with warehouse mapping. This allows all stock to be tracked and viewed live on portable IOS devices over the company wifi.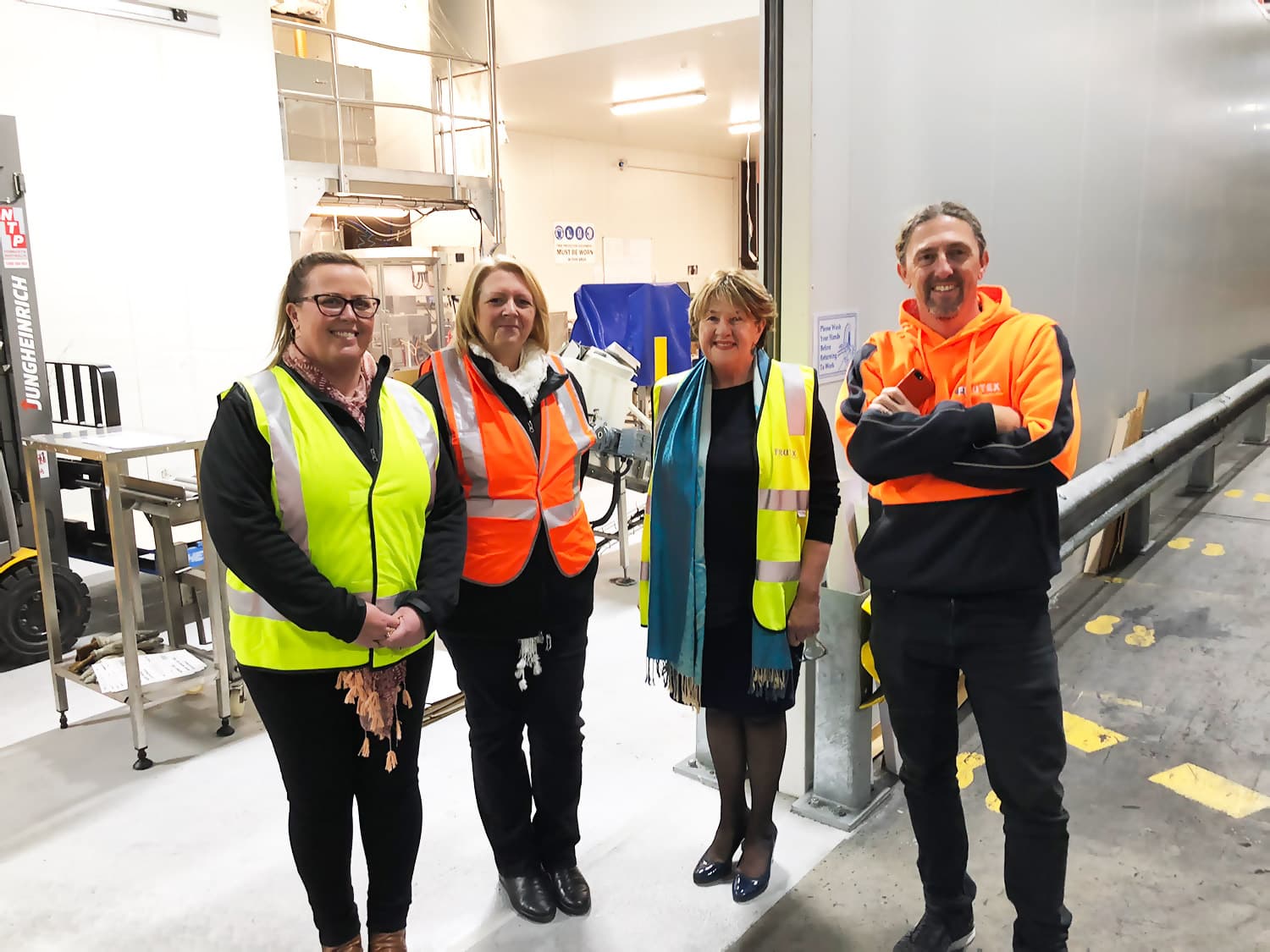 In the past two weeks, Frutex and their subsidiary companies have taken advantaged of SapphireOne's Standard Business Reporting (SBR2) functionalty and have successfully lodged their Single Touch Payroll (STP) and Activity Statements.
The site visit was extremely informative to everyone, potential clients always find it invaluable to talk to long-term users and get an insight into the benefits of and capabilities of the SapphireOne ERP CRM DMS application.
For a sneak peek at the full capabilities ERP, CRM, Accounting Software, Human Resources, Payroll, Assets and Document Management, check out SapphireOne and request a live demo, it is everything you'll ever need to make your company management a success. Know more about us.
November 21, 2017 9:43 am | by Loren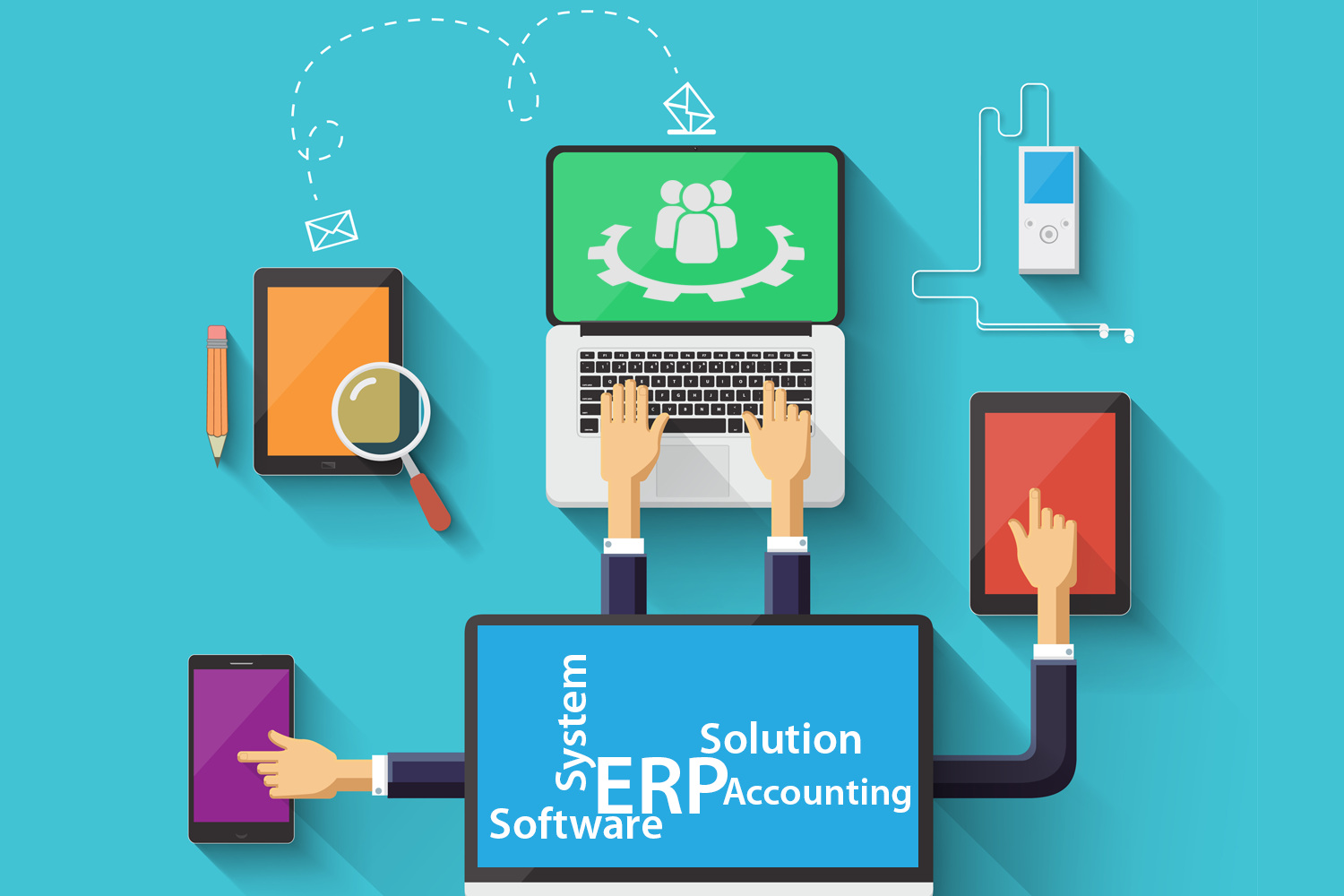 Is your end of the month statement barely understandable? Are you finding it hard to make objective sales forecasts and decisions? Do you have a tenable customer base but find it hard to cope with the increasing order volume? Is your customer satisfaction rating dropping? Has warehouse inventory turned into a herculean task? If your answer to any of these questions is yes, then your business is in the category of companies we like to tag as 'in severe need of an ERP system.' Not entirely convinced, well, peruse our top five 'ERP needed' indicator – If your business matches any of the under listed in addition to the aforementioned then take our word for it and get yourself and ERP system
Boost productivity with ERP Accounting Solution
An ERP Accounting solution by virtue of its centralized nature converge all segments of a company to bring about equality and flowing operations, below are few signs that indicates you need an ERP Accounting Solution :-
Too many software solutions solving very few problems
How do you handle data and information processing? Is your accounting department utilizing one software module while your sales group on the other hand use a different solution? Is the process-to-completion of an order tedious and time-consuming? Unnecessary duplication of software solutions, aside from its detrimental effects on productivity and efficiency, fragments the flow of information and relevant data in your business – a situation that fosters the bureaucracy and negates smooth operations. An ERP solution by virtue of its centralized nature converge all segments of a company to bring about uniformity and fluid operations; ergo fostering better decision making and business productivity
Relevant Information is hard to reach
If it takes your employees ages and significant effort to locate information sets in time of need, then it's high time to get an ERP. Businesses that rely on manual computation and archaic written spreadsheets pre-position operational efficiency on a path of limitation. Today, companies looking to up their competitive advantage must have direct, unrestricted and spontaneous access to relevant data at any time of the day. Anything short of this and that business is operating at a deficit in terms of functionality and top-tier performance.
Basic Accounting procedures require more time and effort
One of the foremost indicators that signal the need for an ERP solution is the stress/strain being experienced by your accounting staff. It is not uncommon for businesses to struggle with their accounting needs if they still depend on manually orchestrated means of handling orders and processing sales. If your accounting department requires hours, days, months or sometimes years to handle otherwise simple accounting tasks, then it is high time to bring an ERP system on board. ERPs calculate and resolve accounting procedures that would have taken aeon to effectuate manually. Such an arrangement allows your accounting team to focus on more productive tasks like feasibility and sustainability studies
Sales are dropping, and customers are complaining
One of the toughest challenges expanding businesses face is the issue of managing inventory. Putting into place, a system that moderates spontaneous product distribution to meet demand is not an easy task – and certainly, it is one that suffers under manual management.  Unlike other aspects of business management, it is one facet that has an immediate effect on customer experience and invariably sales volume. An ERP system automatically manages inventory whilst keeping you up to date in terms of customer needs, complaints, and suggestions
Operations in your IT department resemble that of the Apollo one command center
The absence of an ERP system ultimately means more duplicative systems and software solutions attending to fewer challenges. As a result, your IT department would most likely be run awash with the cost, effort, and dedication needed to maintain these redundant systems. And while most businesses erroneously recruit more traditional software solutions in hopes of finding an efficient option, it almost always is an effort in futility. Rather than waste considerable resources, it is better to commit to an enterprise solution that fuses all the required functionalities into one compact package. Not only is this easier to manage it is also more cost-effective in the long run.
For a sneak peek at the full capabilities of an ERP system check out Sapphireone and request for a live demo, its everything you'd ever need to make management a breeze.
November 13, 2017 11:03 am | by Rubai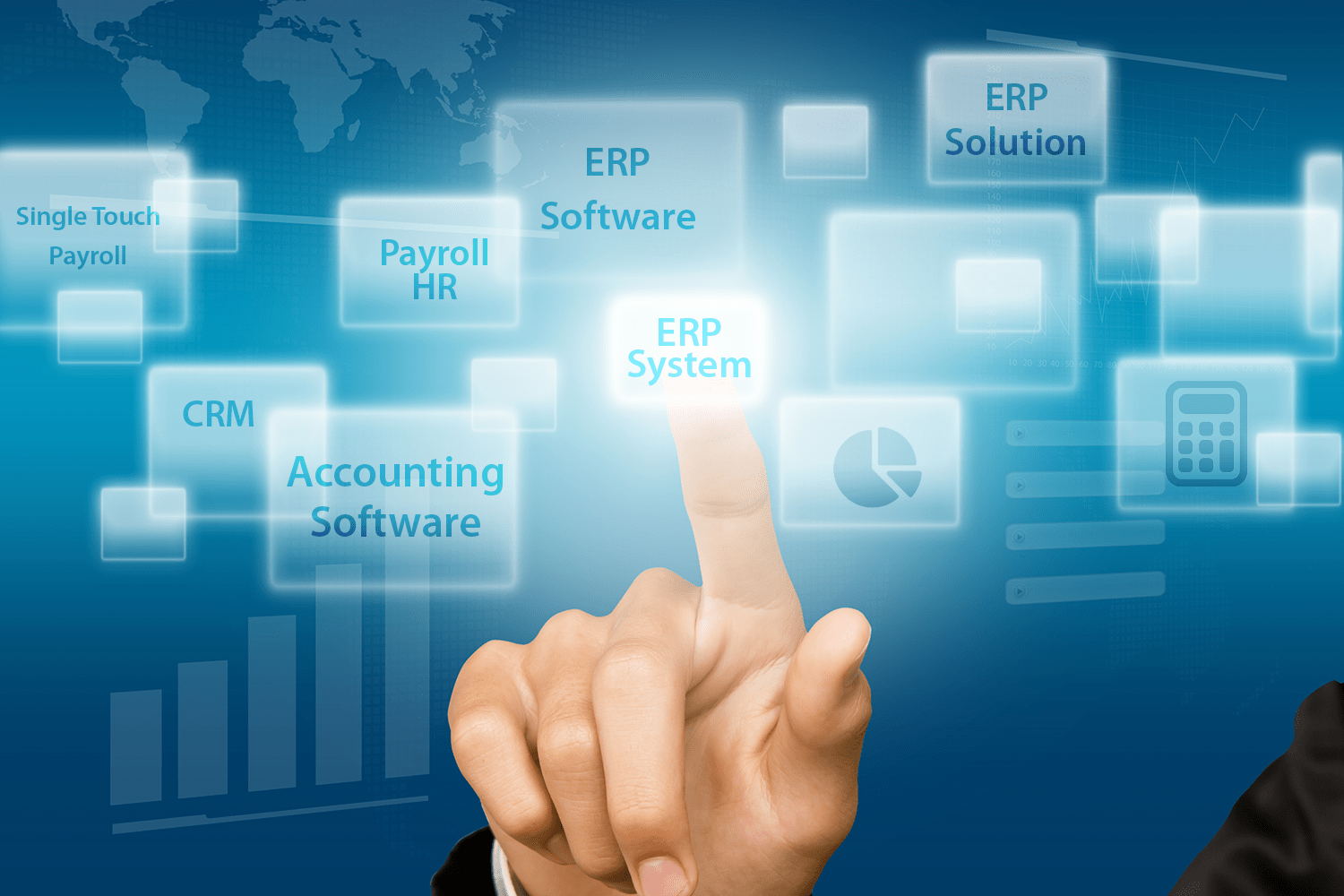 In the ever dynamic and increasingly competitive business world, it is now more than ever imperative for businesses to look towards innovative solutions if the goal of attaining competitive advantage is to be realized. One classical example of an innovative solution that combines efficiency, ease of usage and cost-effectiveness in a holistic package is an Enterprise Resource Planning System. The effective ERP system is a software cascade comprised of distinct modules whose principal function is to integrate departmental data and relevant information sets with associated real-time updates. This modular nature of  effective ERP systems allows businesses to select the packages that suit them best with the option of incorporating further modules as the need arises. That said, the advantages of ERPs, however, goes past modularity; they are known to proffer numerous benefits that include;
Effective ERP system takes your business to the next level:
Effective ERP system takes your business to the next level, also it allows to use a system of integrated application to direct the business and review unexpected costs incurred in a period of time, or according to a certain grouping. ERP System promises a progressive revolution of your business.
Integration of all factions of the business management
If you're a management personnel, you are probably familiar with hassle and stress involved in the running of different business segments. ERP systems abate this difficulty by integrating separate sections of management into a centralized platform; from where managers can access all the necessary tools for efficient management. An ERP system stores all data including client information, relevant figures, invoices and orders on its database and allows the manager to implement real-time changes to them on the go. All data stored in an ERP system is for the most infallible and redundant.
Cost Efficiency
One surefire way of boosting productivity and business efficiency is to minimize expenses. Although many vanilla practices exist to bring about a drop in business expenses, most induce a concurrent decline in efficiency. ERP systems find the sweet spot between cost-effectiveness and maintaining optimal standards of operation. They replace traditional cost intensive means of management and inventory maintenance with highly specialized and proficient methods devoid of errors and human sentiments.
ERP systems bridge all sections of a business and allow seamless exchange of necessary information at no additional cost. The ease of access and centralized storage mechanism saves time and money whilst obliterating the need for extra data centers.
Strategic Planning
The birds-eye perspective granted to the manager by virtue of an ERP system provides the edge and foresight needed to make better decisions and calculated guesses. Ultimately this means better judgment as to what will be a profitable investment, marketing targets and a clearer picture of the path to fulfilling business goals.
Financial Supervision
Complete financial monitoring is one aspect of management most businesses struggle with, and unlike other aspects of business management, a loophole in financial administration almost always brings a company to its knees. ERP systems provide administrative staffs with a detailed overview of the financial profile of each business division, allowing for performance assessment and evaluation at any given instance. No longer do managers have to go through the tedious process of micro-managing each business department to curb financial pilfering; an ERP system does all that needs to be done with little or no effort.
Finally, the culmination of all this is a marked improvement in the overall health of a business managed with an ERP system. A switch from a manual mode of operations to an ERP based solution like SapphireOne guarantees a positive transformation of a business's financial and operational tidings.
July 10, 2017 9:20 am | by Rubai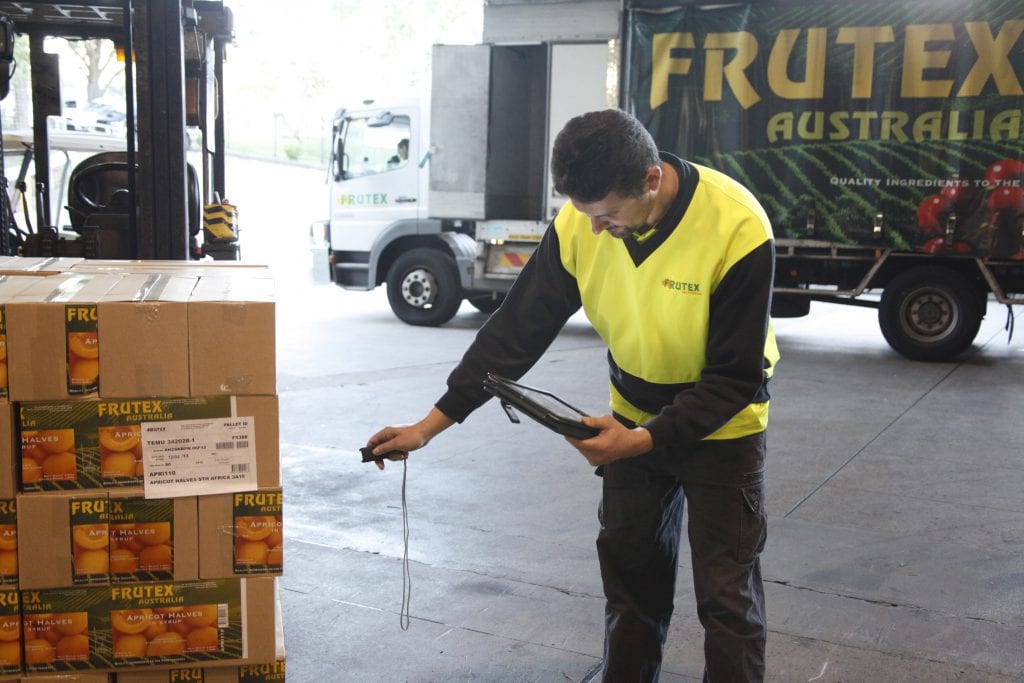 All companies with inventory generally conduct their stocktaking at the end of the financial year. Few companies will run a stocktake every week or every month to make sure their software system reflects the actual number of items they have on the shelf. Stocktaking or inventory checking, is the physical verification of the quantities and condition of items held in inventory or a warehouse. Usually the production planner or manager is tasked with carrying out a Stocktake in the company. Traditional pen and paper method is prone to errors, is time-consuming and very difficult. Sometimes these errors cause unnecessary costs.
Traditional stocktaking can be broken down into several steps
– Export product list
– Prepare and print file from excel
– Count inventory
– Merge all paper information together
– Make amendment to excel file or remove rows with no change
– Clear all allocation
– Save as CSV and import
– Re-allocate the inventory
But these steps are quite cumbersome!
With the Sapphire Web Pack solution, preparing for stocktake is easy. Sapphire Web Pack is connected directly in real time with the main SapphireOne server, and supplied with the existing master datafile from the inventory management system. With the Web Pack, employees simply carry out a stocktake in the warehouse using an iPad, iPhone or any device that supports a browser. iPad connected with Bluetooth scanner for bar code scanning makes inventory checking simple. Correspondingly, the SapphireOne main server updates all the stocktaking simultaneously. Using the Sapphire Web Pack ensures that you can obtain data relating to stock in a reliable and timely manner.
Streamlines stocktaking processes
The Sapphire Web Pack streamlines inventory management. Instead of traditional stocktaking steps, you can now simply focus on the three primary tips for successful stocktaking or inventory checking.
Tips 1: Ensure that all your inbound shipments are closed off
Tips 2: Finalise the sale orders. If you have dispatched a sales order, ensure that it's also been invoiced and physically move that stock away from the area where you are counting
Tips 3: Ensure that your pick face area is clean, neatly stacked and levelled off as much as possible. If you have got nice level pick face it makes it far easier to count and an incentive for people to ensure that its accurate.
Stocktaking or inventory checking – 30th June 2017
Sapphire Web Pack streamlined stocktaking for Frutex Australia, last day of the financial year 2017. 60 thousand square metres of stocktaking was conducted by 45 people in 1 day with Sapphire Web Pack.
Below is a summary of the day for Frutex Australia –
60,000 square metres of stocktaking completed in a day
Stocktaking from 7am to 5pm
19 teams of 2-3 people on iPads
4242 individual counts
6 individual warehouses, 2 freezers and a cool room
HARRY MAGIROS, IT/Marketing Manager, Frutex Australia is one of our happy customers. Are you satisfied with your existing ERP application?
Stocktake snapshot of every hour from 7am to 5pm at Frutex, Australia
The SapphireOne financial packages is an industry leader in both functionality and features at an extremely affordable pricing. View the pricing plans or discover how SapphireOne ERP, CRM and Business Accounting software suite can help your business by requesting a live demo today.