May 26, 2020 8:32 am | by Rubai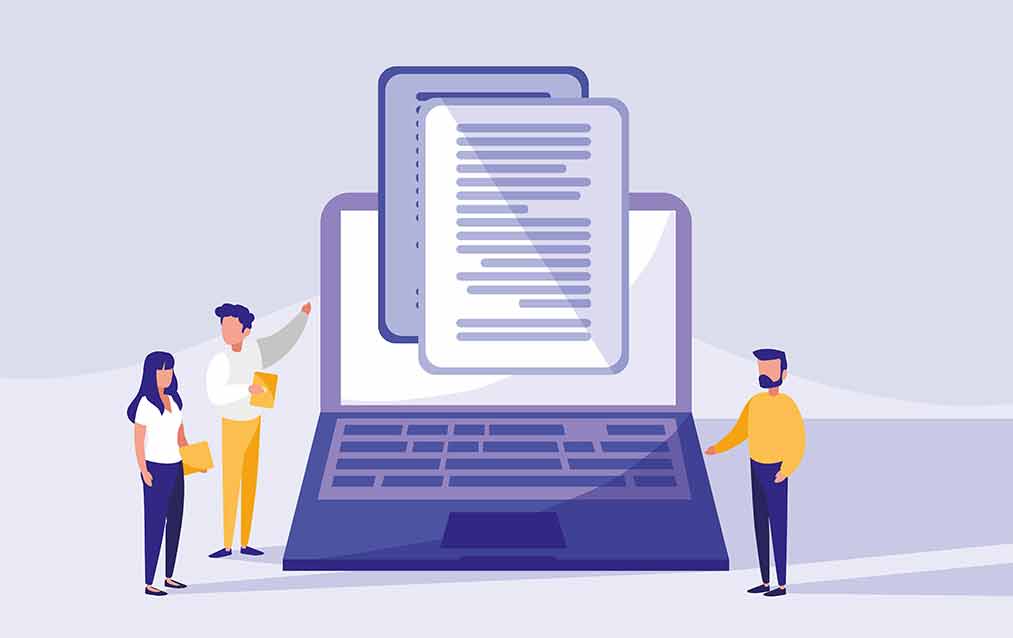 Some more so than others, but nearly all types of transactions involve paperwork needing to manually be sorted through and filed appropriately. This process is time-consuming and quite frankly, not very exciting for any accounting team member. However, SapphireOne has developed a solution readily available to your company as it offers an ERP software application with an integrated document management.
An ERP framework is a versatile accounting tool that supports the incorporation of different segments of any day-to-day business, ranging from processing of orders to managing inventories and shipments etc. Metaphorically speaking, an ERP software is the 'Swiss army knife' of data management. If it is coupled with an integrated document management system, the process of filing any paperwork stemming from various business activities becomes a walk in the park, as the two components work hand in hand to facilitate efficient and effective document management for any organisation or company.
The Benefits of Integrated Document Management
There are five distinct advantages for you and your company related to adopting SapphireOne's ERP solution in respect of document management tasks such as sorting, searching and filing:
1. Time- and Labour-Efficient
An ERP system with the capacity for integrated document management allows you to conveniently sort and file large amounts of paperwork created by various transactions electronically with ease. The process also becomes much less labour-intensive, meaning your accounting team can shift their focus on more productive tasks.
2. Fluidity and Departmental Integration
The ERP solution offers the possibility of making your company function like one single beehive, interconnecting it on all fundamental levels and consequently, enabling instantaneous sharing of information between all departments, which leads to a high degree of fluidity that is desirable for any type of business. For instance, the customer service team will not need to contact the accounts department anymore in order to retrieve details on inventory, locations, taxes, customers or any other relevant information. Instead, any department can access all data directly via an ERP dashboard.
3. Privacy and Security
Any integrated management of documents via an ERP software application enables the implementation of a risk-stratified security protocol for accessing sensitive information contained within them. As a result, you can effectively specify and monitor who is able to, as well as who actually accesses, any protected data.
4. Lower Management Expenses
Unlike manual processes of organising, filing, sorting and searching paperwork, electronically managing documents incurs no additional expenditures for printing and storage of such. Further, it also reduces the need of allocating valuable human resources to tasks such as searching and filing of documents, as these can be attended to electronically i.e. in a more efficient manner. A reduction of paper consumption also has the positive outcome of improving the eco-friendliness of your company.
5. Improve Decision-making Process
An ERP compatible with integrated document management enhances your as well as your employees' decision-making skills. By easing the access to all relevant data and information pertaining to branches such as sales, expenses and general transactions, all possible options and outcomes can be weighed up. Resultingly, the decision-maker can rest assured that the ultimate outcome is based on a foundation of thorough research. It is essentially the accumulation of such critical decisions that determine the fate of a company.
The integrated document management system offered by SapphireOne excels with its capacity of attaching documents to transactions and all major tables. If you would like for your business to be able to take advantage of all the aforementioned benefits, it is as easy as implementing SapphireOne's world-class ERP, CRM & Business Accounting Software. Please contact us to request a live demo and/or read the testimonials from our long-standing clients.
October 4, 2019 1:31 pm | by Fiona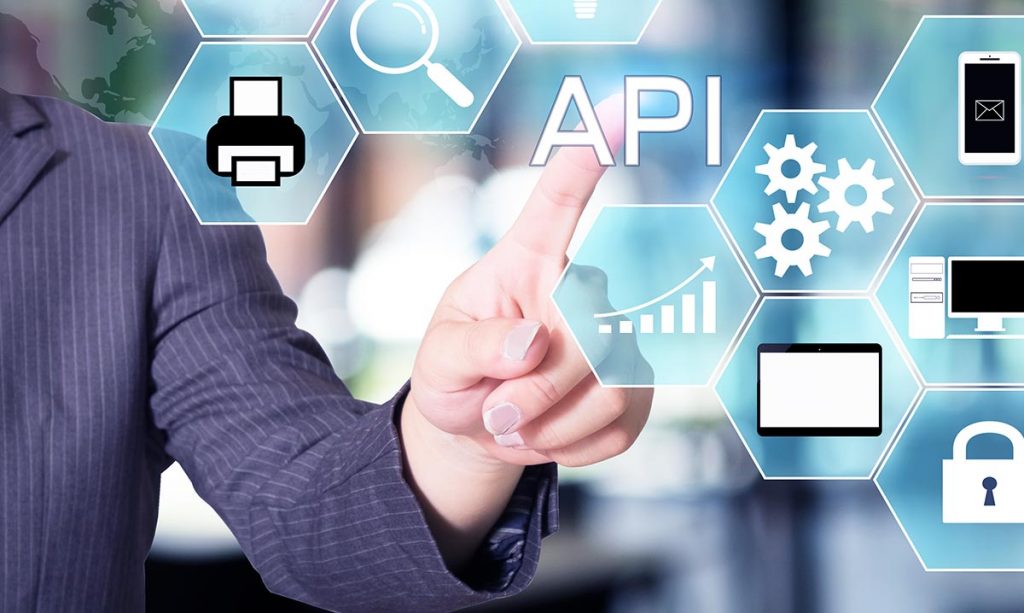 APIs and ERP what are they? API stands for "Application Programming Interface". They are a set of clearly defined methods of communication among various components. A good API makes it easier to develop a computer program by providing all the necessary building blocks. These in turn are assembled by the programmer. Simply put, they define the way software and programmes interact and work together.
APIs are necessary for Enterprise Resource Planning ERP applications to ensure data is accessible with other programmes and systems. This way transactions can be directly fed into your accounting, inventory, CRM, and HR software.
APIs and SapphireOne ERP– our point of difference is they are all included
It's part of the SapphireOne ERP all-in-one solution. We work closely with our clients and actively encourage ideas for innovation. Our programmers are happy to integrate platforms to make your working life easier.
PayPal + SapphireOne
provides an online invoicing payment solution which connects to SapphireOne for direct feeds into your bank rec.
Tyro + SapphireOne
accepts in-store EFTPOS and eCommerce online payments and direct feeds them into SapphireOne accounts.
WooCommerce, Shopify, BigCommerce + SapphireOne
ensures your front-end online stores are combined with back office accounting functionality.
Mailchimp + SapphireOne
delivers marketing automation and an email service to keep in touch with your contacts through SapphireOne CRM.
Stripe, CyberSource + SapphireOne
accepts credit card payments on-the-go through SapphireOne and Sapphire Web Pack.
SPS Commerce + SapphireOne
gives you access to the largest network of EDI connections.
GS1 + SapphireOne
GS1 barcoding is accepted in SapphireOne Inventory to streamline business processes such as traceability within a centralised database.
Brandscope + SapphireOne
enables you to release and buy multiple brands and ranges on the one platform whilst linking directly to your accounts and inventory.
Splicecom + SapphireOne
maximises CRM functionality in SapphireOne with Softphone technology.
ATO + SapphireOne
full certification and useability in Single Touch Payroll (STP), Standard Business Reporting (SBR2).
Easypost, MoveIt, Startrack + SapphireOne
order and control parcel shipping, con notes and logistics directly through SapphireOne.
Expensify + SapphireOne
tracks receipts and manages on-the-go expenses then connects to SapphireOne accounts for real-time reporting.
TANDA + SapphireOne
combines rostering, attendance and time clocks into SapphireOne Payroll for processing.
OANDA, Xe + SapphireOne
offers global currency solutions, exchange data, insights and money transfer services which are processed into SapphireOne accounts.
4D + SapphireOne
offers the latest framework for your data management.
For more information on the latest release of SapphireOne ERP, CRM software and Business Accounting Application, contact our office, call on (02) 8362 4500, or request a demo.
July 26, 2019 3:08 pm | by Fiona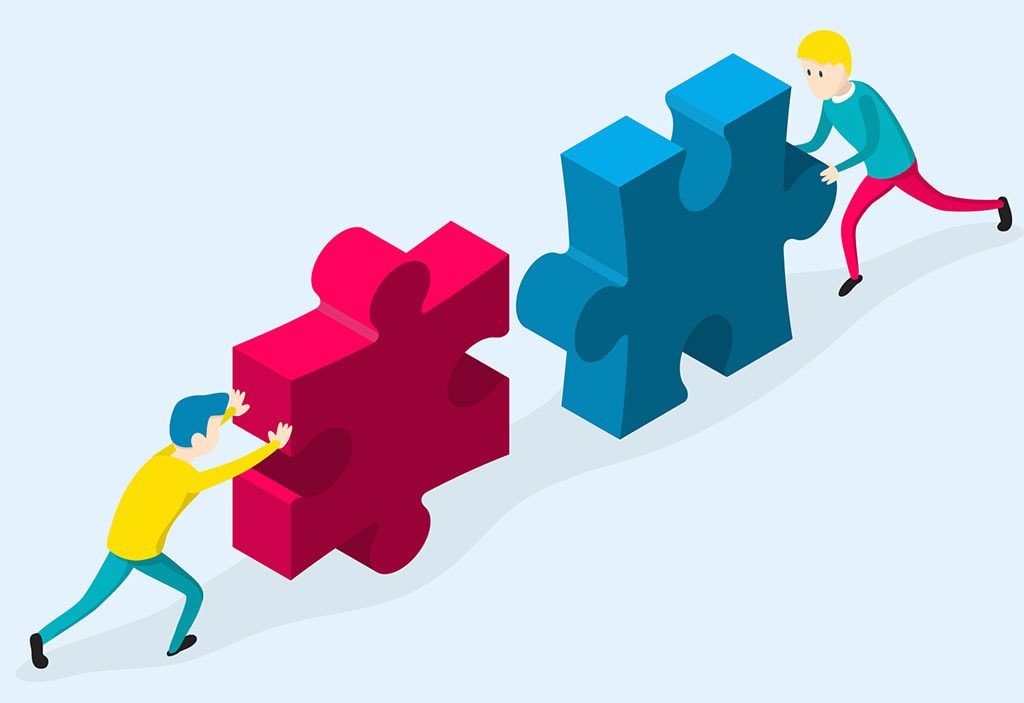 ERP and CRM integration allows departments and systems to talk with each other to increase profitability and sales. A Customer Relationship Management (CRM) system provides transparency, better qualified leads and manages valuable customer interactions. It also stores valuable information from your marketing department. Marketing develops new customer relationships through content, digital marketing and management, sourcing and nurturing leads etc. This helps with brand awareness and increasing your market share.
On the other side, your ERP system manages the back-end processes from accounts, operation and human resources departments. These include order placement, tracking, billing, shipping, accounting and supply chain details. So why integrate these systems and departments together?
Benefits to your bottom line of an ERP and CRM integration
1. Reduction in data entry and improved efficiency.
One centralised location for your data ensures any updating of information from accounts, operations, sales or marketing is only entered once. This saves you time and money as these mundane tasks are often labour-intensive. Combining your CRM and ERP automates and manages processes through workflows, which enhances your efficiency by simplifying them.
2. Stronger Visibility, Forecasting and Accuracy.
Your sales reps need to be able to access on-the-go, real-time data. Errors are reduced when they can enter a quote or order in the one system. The ERP system allows the sales rep to look into current inventory and costings for these quotes. The CRM stores promotional and marketing activities which can be accessed whilst on the road to obtain true, accurate quotes. Customer interactions and sales documentation can be produced quickly increasing visibility and efficiency. By integrating both, staff gain access to the whole picture to assist with sales and forecasting.
3. Complete 360-degree view on your customers.
A complete view of your customers provides better insights for building lasting relationships and determining where there is potential for future growth. Fast and consistent up-to-date data enables better analytics and reporting. This helps to effectively market and track changes in your customers preferences, profitability, and loyalty.
4. Cross-Departmental Collaboration.
Departments have different functions within the business and can sometimes discourage collaboration and sharing of information. This ends up making data accessibility a challenge and duplication a problem. When departments talk to each staff are able to access real-time data, view all relevant key facts, so they can work towards achieving the company's goals.
How They All Work Together
Both ERP and CRM systems improve efficiencies in business processes which in turn strengthens your business. A CRM system coupled with marketing drives sales; an ERP system manages customer information once the order has been placed to reduce overall costs.
With one source of truth, management has an overview in real-time of the business, what is happening in every department. This is extremely important for growing companies and companies who want to scale. A single source of all data and transactions contains contact details, shipments, credit history for quotes, orders and any other customer service interactions. This ensures anyone from sales, marketing, accounts or operations can access a complete history of the customer when required. Business workflows will be enhanced which ultimately improves revenue generation, reduces costs, and provides management with more insightful and useful reports.
Click for more information on ERP and CRM systems and the latest release of SapphireOne ERP, CRM, DMS and Business Accounting Software Application. Alternatively, contact our office on (02) 8362 4500 or request a demo.
March 28, 2019 2:02 pm | by Fiona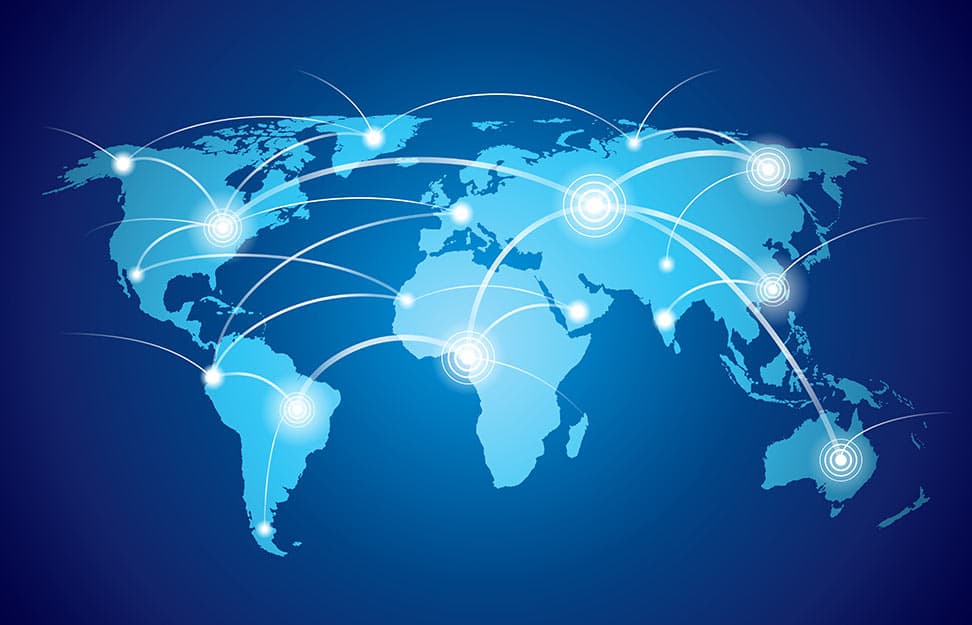 Running your large enterprise and managing interests in two or more legal identities can be complex and complicated. With multi-entity accounting add in the multi-locations, multiple currencies, multi regulations, and you have a whole world of pain to track and manage. The old way is to manually prepare separate accounting for each; expenses, currencies, payments, tax returns and often payroll which can be time consuming.  Afterwards you cross your fingers and hope your BAS returns, tax and financial information is correct and balances.

Nowadays your accounting software can sort and align data within the one centralised database. You can run multiple businesses completely independent from each other and automate financial consolidation activities. Imagine eliminating manual processing, having a clear picture of your overall group performance. Spend time concentrating on growing your business.

What are the challenges facing multi-entity accounting and financial reporting
There are definitely some unique challenges in multi-entity accounting and the way to tackle these are by having all the elements combined into an ERP system.
Consolidation- combining multiple levels and entities. Financial accounts of each entity need to adhere to the correct accounting standards, regulations, rules, and practices of jurisdictions and countries.
Transactions- multiple countries and currencies poses transactional challenges for any global company. Even if your business is located in a single country, you still need to conduct inter company transactions. Transfer pricing and inter company cost allocations becomes complicated and time consuming.
Manual entries- it goes without saying, manual entries increase the probability of errors and can lead to inefficient reporting with Excel spreadsheets.

ERP accounting software solutions
An ERP system will fully automate the processes and provide real-time reporting. The management team can make changes, monitor tasks and performances across the whole enterprise. It will provide global consolidation for multiple locations and entities, across different currencies and languages, at a touch of a button. Replicating transactions will be automated between the entities.

SapphireOne ERP provides hassle free multi-entity financials by streamlining the entire process.
February 8, 2019 11:27 am | by Fiona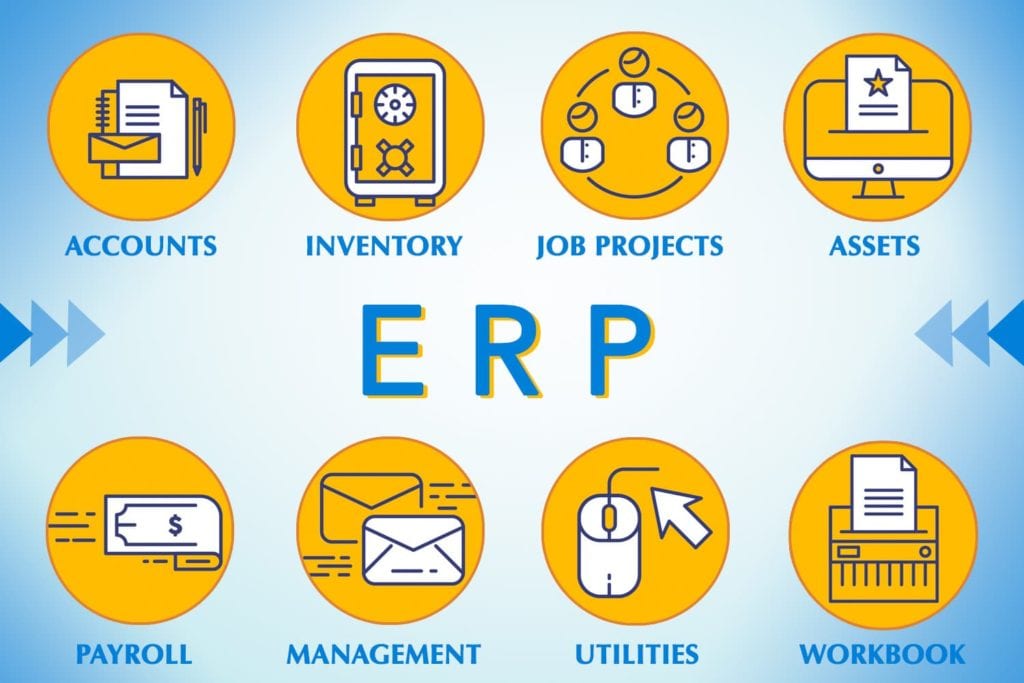 Whether you're a small or large enterprise, business accounting software is becoming more and more prevalent. Business owners are finally realising that struggling in doing their own accounts and coping with spreadsheets, paper receipts and inconsistent invoices or the option of hiring an expensive accountant, is not the optimal solution. That's where ERP modules and ERP accounting software helps out.
ERP accounting software records and processes accounting transactions utilising modules such as accounts payable, accounts receivable and payroll. There are many ERP modules in an ERP software application. Together these modules work as an accounting information system. Each ERP module is for different processes within an organisation.
ERP Accounting software packages have a list of modules you can purchase and configure into your ERP application.
8 Modules included in the SapphireOne ERP Application
SapphireOne is a platform independent all-in-one ERP, CRM, DMS and Business Accounting Software Application located within the one datafile. One of our strongest selling points is all 8 modules and any add-ons are offered at no additional charge to our clients. Being all-inclusive, you have the functionality of access being provided to every module via a single toolbar.
ERP Modules:
Accounts– Accounts mode manages your day to day accounting operations via modules Receivables, Payables and General Ledger.
Inventory– Inventory mode manages your inventory and stock from an initial requisition to final sale and all POS transactions. Modules included are Sales, Purchases, Inventory Manager and POS.
Job Projects– Job Projects mode helps you maximise profit by tracking of revenue and costs which are related to a specific task or job. Modules included are Cost, Resources, Inventory and Job Projects.
Asset Management– Asset Management mode manages your day to day operations to obtain a clear assessment of all aspects of your asset registry. Modules included are Inquiry, Transactions, Report and History.
Payroll/HR– Payroll/HR mode helps setup pay periods, track history, administrate employee history, leave requests and onboard HR. Modules included are Payroll, Report, Administration and History.
Management– Management mode provides unique analysis tools assisting you to obtain a quick snapshot or an in-depth review of your business performance. Modules included are Analysis, Management and Audits.
Utilities– Utilities mode contains all your historical transactions and system defaults – the rules that control your data file. Modules included are History, Controls and Utilities.
Workbook– Workbook mode combined with user access and user preferences, provides you with the ability to group functions of a user so they can be easily accessed. Contacts, Actions, Documents, Pictures, Tracking Notes, Mail Book, Phone Log, Visitor's Book, Calendar, Document Manager and PDF Capture are located here.
Click for more information regarding improvements and features within the latest release of SapphireOne ERP, CRM, DMS and Business Accounting Software Application. Alternatively, contact our office on (02) 8362 4500 or request a demo.
December 20, 2018 3:47 pm | by Fiona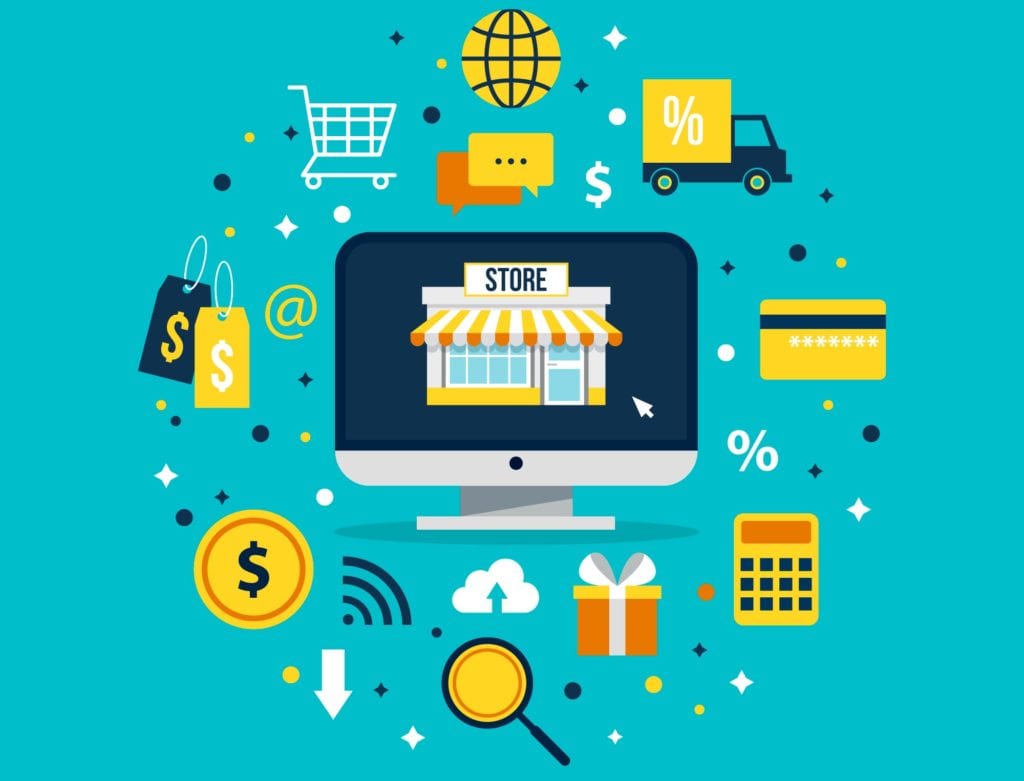 More and more people are turning to eCommerce for both B2B and B2C and using platforms to build their online presence. eCommerce platforms such as Shopify, Magento, WooCommerce allows you to build storefronts to sell your products and services online, in store, on social media or anywhere mobile. An ERP application will integrate orders with inventory, accounting, shipping and other back-end functionalities, leading to increased efficiency and better customer service. An ERP will also automate processes leaving management time to focus on what's important, planning and forecasting.
Benefits of eCommerce and ERP Integration
Business intelligence and working smarter with your datafiles enables your business to get ahead of the competition. When integrating an ERP and eCommerce platform, your main data from order, inventory, item, customer, shipping and tracking, start communicating with each other forming a centralised database. Inventory and pricing information is available to customers and staff in real-time.
Manual practices will be reduced such as hand-keying sales into your ERP, entering details of excel spreadsheets, which in turn saves time and money by reducing errors. It's easy to make mistakes, anything can be entered the wrong way during the sales channel. This can lead to incorrect or missing inventory and product details incomplete. With the ERP integration inventory can be streamlined, track updates and inventory levels provided to customers in real-time and automatic notifications provided when the goods are shipped.
Another benefit of eCommerce ERP integration is flexibility. Multiple online, web or instore, offline bricks and mortar stores can be added without disruption to your business operations. SapphireOne is built to handle unlimited number of companies that can sit within different tax jurisdictions, have their own financial year-ends and trade in their own local currencies.
Streamlining Integration
In order for this to happen smoothly and seamlessly, every business needs to develop an eCommerce ERP integration strategy. This outlines what other enterprise systems need to be connected and how this will be achieved. Depending on the platforms, customisation can be performed.
What is important and needs to be specified is the data to be included in the integration, where the data source is from, where it will be going, and lastly how often it will be updated. It is critical to look at online orders, offline orders, shipping and tracking information, customer and product data. A data migration plan should be adopted with a backup strategy. SapphireOne's Product Initiation Document (PID) is an extensive high-level project plan. It outlines for the Project- time, cost, scope, how and when quality performance targets will be achieved, the major products, activities and resources required, and provides a baseline against which to monitor the project's progress stage by stage.
Click for more information regarding improvements and features within the latest release of SapphireOne ERP, CRM, DMS and Business Accounting Software Application. Alternatively, contact our office on (02) 8362 4500 or request a demo.