January 17, 2020 2:55 pm | by Linda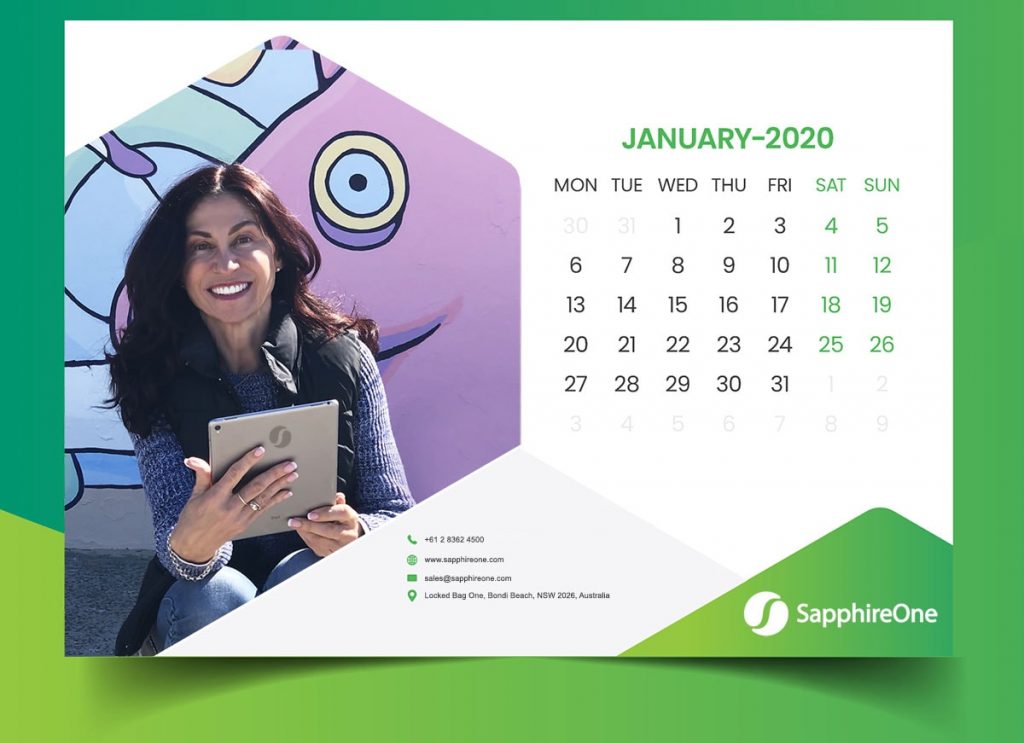 Q: Why do you like the Calendar so much Linda?
A: There are many reasons. One reason I like calendar is because I approve all the bills in the office and when my staff enter these bills as invoices in SapphireOne, you can link them to the SapphireOne Calendar. That way we never miss a payment deadline.
Q: How do you find your actions that you have entered?
A: On the right hand side of the calendar there is a drop down called Tag. You can select the tag that you create all your action under and this will show just your actions.
Q: If you have recurring payments or need to do things on a regular basis, do you have to type it all in again?
A: No, you don't have to type all the information in again, you can create an action in the calendar and instead of typing all the details in each time again, you can clone an action and all the details will be the same, all you need to do is change the date or time. To clone an action in calendar you click on the action and it brings up a selection of things you can do including clone. This is extremely useful and time saving.
Q: What other features do you like?
A: You can link an action in calendar to a vendor or a client. So it makes it easy to find all the information you need and any documents that are related to your action.
You can put all the staff holidays in the calendar and tick the box on the right hand side of calendar that says "Show Employee Leaves" so I know who is away at a click of this box. I don't want this showing all the time in my calendar so I can turn this off and on as I need it. If you want to see the whole month in Calendar you just click on the tab at the top right hand side of the calendar. Otherwise you can see a day view or a week view.
October 11, 2019 12:11 pm | by Fiona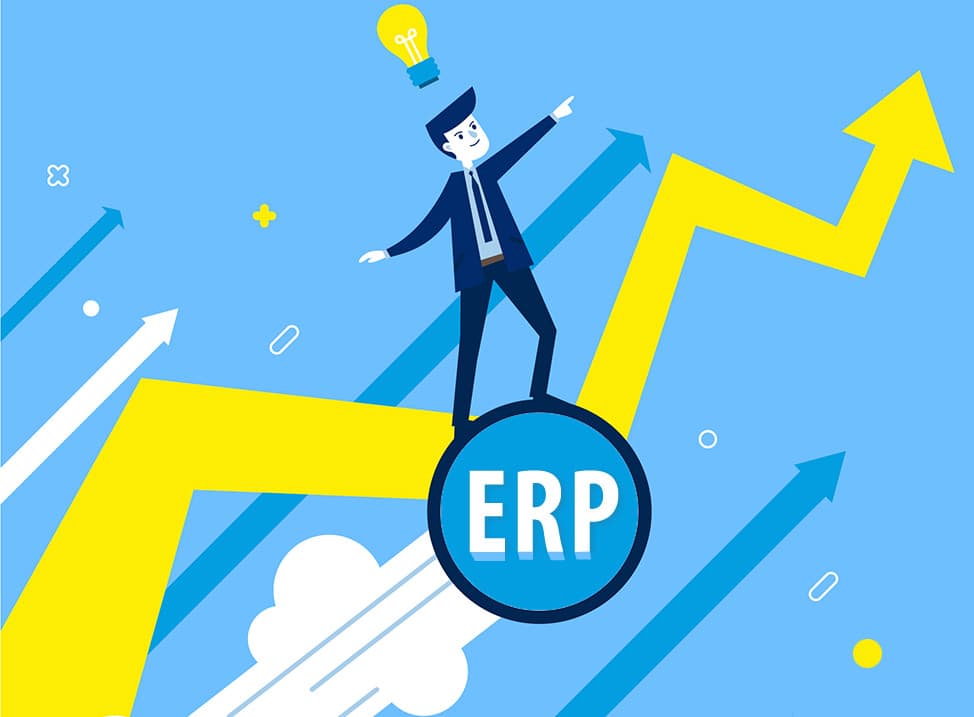 So how to optimise ERP efficiency. You've invested time and money in a system with the end goal of improving productivity. Are you getting the insights and intelligence you need to increase efficiencies? Your ERP should be providing you real-time data at every stage from finances, sales, operations, HR and payroll. It is more than just accounting software. It enables you access to comprehensive data, automate critical processes, and customise how you deal with these workflows. All data is kept in a single, secure location which allows you to spot exactly where you're losing money or wasting resources.
So don't just install your ERP system, get to know how to grow with it.
ERP Efficiency- tips to getting the most out of yours
1. Review your business processes and plan for change
Don't use the set and forget method. Ensure you have in place an annual review of your operations. This will highlight any changes in processes and once identified, your ERP can streamline and simplify. Alternatively, if you find an area in your ERP system that is outdated, update or customise to ensure maximum efficiency. Talk to your provider, with fierce competition out there in the market they should be offering consistent upgrades and improvements. Plan to apply these updates whenever possible.
2. Ensure management is on board
One of the main benefits of ERP software is users are able to gain access to multiple areas of the business. These are from prospects to sales, payroll and HR, inventory, job projects, asset management and various data. Your management team can view organisational and individual performance to identify any areas of improvement. This real-time reporting is crucial in helping with the decision-making process of managers and ultimately becoming more productive.  
3. Know your CRM
Your ERP system should include Customer Relationship Management (CRM) software. Customer satisfaction and the way you interact with customers is essential to the success of your business. A CRM coupled with marketing will drives sales. Keep abreast of the latest marketing tools that are on offer and ensure the right data for your business is being captured. Your ERP system will manage the back-end processes and customer information once the order has been placed to reduce overall costs.
4. Invest in ongoing software training
The ERP system is useless if your end-users don't know how to use it. Training is vital to the success of the system. Don't make the mistake of thinking once the initial training is complete, you don't have to worry about it anymore. Employee turnover can lead to a large number of your staff not having the formal training required. Upgrades and improvements can lead to current employees making mistakes or not utilising the software. Work with your ERP provider to set up an ongoing training program for existing users as well as new employees.
5. Consider expanding the ERP's functionality
Another way to add value to your current ERP system is to expand its functionality and usability through customisations, add-ons, bolt-ons, or integrations with third-party systems. These enhancements can be integrated into your existing system to address specific business needs. Identify any functionality gaps within the current system and talk to your provider.
For more information on the latest release of SapphireOne ERP, CRM, DMS Business Accounting Software, email our office, call on (02) 8362 4500, or request a demo.
October 4, 2019 1:31 pm | by Fiona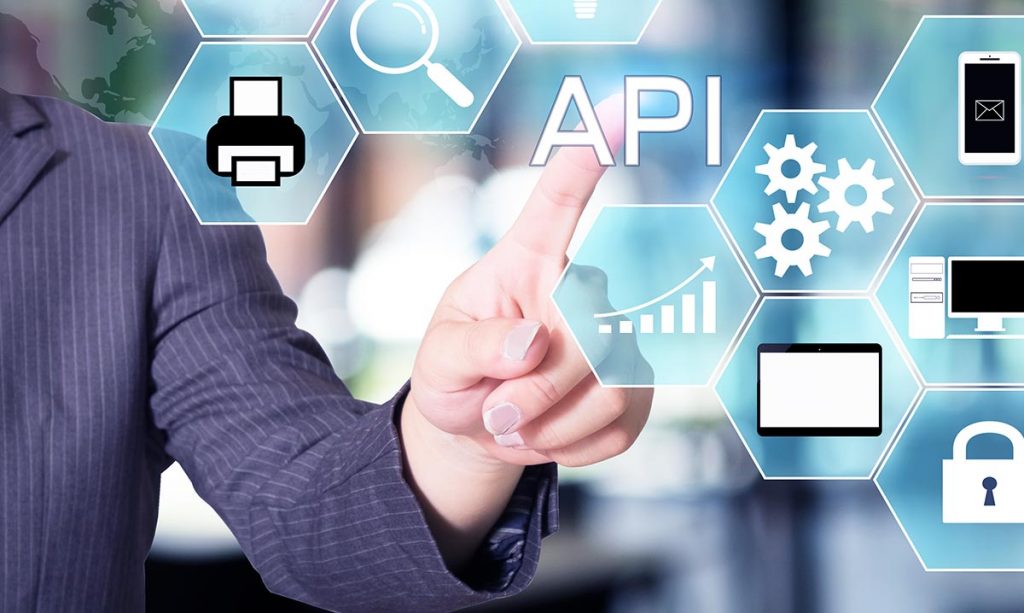 APIs and ERP what are they? API stands for "Application Programming Interface". They are a set of clearly defined methods of communication among various components. A good API makes it easier to develop a computer program by providing all the necessary building blocks. These in turn are assembled by the programmer. Simply put, they define the way software and programmes interact and work together.
APIs are necessary for Enterprise Resource Planning ERP applications to ensure data is accessible with other programmes and systems. This way transactions can be directly fed into your accounting, inventory, CRM, and HR software.
APIs and SapphireOne ERP– our point of difference is they are all included
It's part of the SapphireOne ERP all-in-one solution. We work closely with our clients and actively encourage ideas for innovation. Our programmers are happy to integrate platforms to make your working life easier.
PayPal + SapphireOne
provides an online invoicing payment solution which connects to SapphireOne for direct feeds into your bank rec.
Tyro + SapphireOne
accepts in-store EFTPOS and eCommerce online payments and direct feeds them into SapphireOne accounts.
WooCommerce, Shopify, BigCommerce + SapphireOne
ensures your front-end online stores are combined with back office accounting functionality.
Mailchimp + SapphireOne
delivers marketing automation and an email service to keep in touch with your contacts through SapphireOne CRM.
Stripe, CyberSource + SapphireOne
accepts credit card payments on-the-go through SapphireOne and Sapphire Web Pack.
SPS Commerce + SapphireOne
gives you access to the largest network of EDI connections.
GS1 + SapphireOne
GS1 barcoding is accepted in SapphireOne Inventory to streamline business processes such as traceability within a centralised database.
Brandscope + SapphireOne
enables you to release and buy multiple brands and ranges on the one platform whilst linking directly to your accounts and inventory.
Splicecom + SapphireOne
maximises CRM functionality in SapphireOne with Softphone technology.
ATO + SapphireOne
full certification and useability in Single Touch Payroll (STP), Standard Business Reporting (SBR2).
Easypost, MoveIt, Startrack + SapphireOne
order and control parcel shipping, con notes and logistics directly through SapphireOne.
Expensify + SapphireOne
tracks receipts and manages on-the-go expenses then connects to SapphireOne accounts for real-time reporting.
TANDA + SapphireOne
combines rostering, attendance and time clocks into SapphireOne Payroll for processing.
OANDA, Xe + SapphireOne
offers global currency solutions, exchange data, insights and money transfer services which are processed into SapphireOne accounts.
4D + SapphireOne
offers the latest framework for your data management.
For more information on the latest release of SapphireOne ERP, CRM software and Business Accounting Application, contact our office, call on (02) 8362 4500, or request a demo.
July 12, 2019 12:25 pm | by Fiona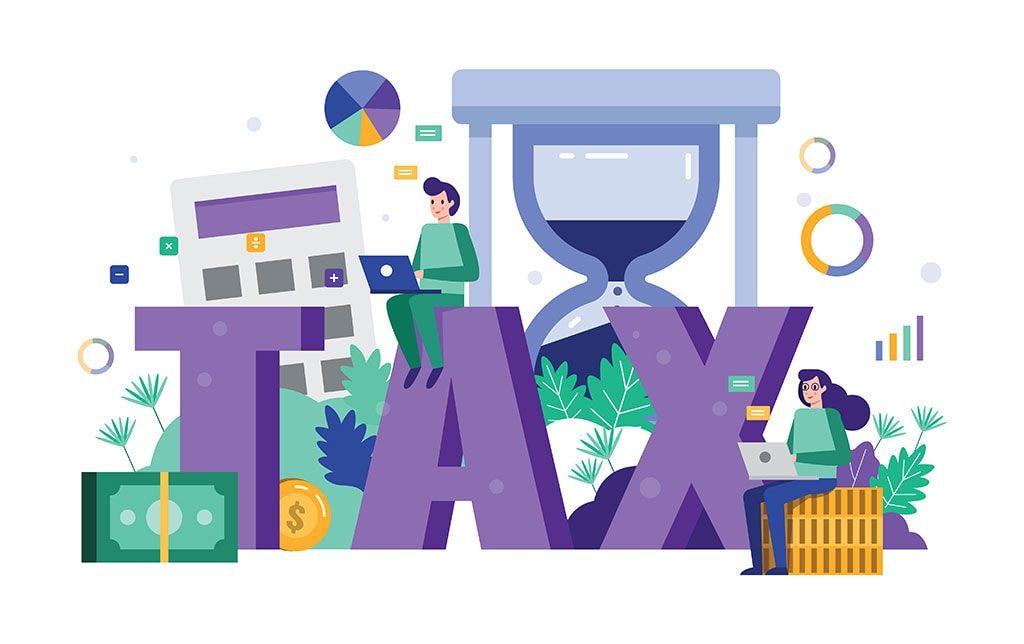 All Not For Profit organisations reporting through Single Touch Payroll (STP), can choose how they would like to report fringe benefits amount (RFBA) and employer super contributions (RESC). These fringe benefits are reportable if the total taxable value exceeds the threshold set by the ATO.
There are two options available through STP:
OPTION 1– If you choose to provide your employee's RFBA and RESC amounts at each payroll or update event, you'll need to include the amount for each pay run event and amounts for each subsequent payroll event, even if the amounts remain the same.
If you choose to provide your employee's RFBA and RESC amounts at each payroll or update event, you'll need to include the amount for each pay run event and amounts for each subsequent payroll event, even if the amounts remain the same.
OPTION 2- You can choose to provide RFBA and RESC amounts through an update event as part of the finalisation process at the end of the financial year.
Payment summaries
If you have chosen not to provide RFBA and RESC amounts through STP, you'll need to:
provide employees with this information on a payment summary
submit a Payment summary annual report to ATO.
How to report fringe benefits and super with STP
If you use Single Touch Payroll (STP), your end-of-year reporting may be different for recording your employee's:
reportable fringe benefits amount (RFBA)
reportable employer super contributions (RESC).

Where year-to-date RFBA and RESC are provided through a payroll or update event during the year, you'll need to report these amounts for each following payroll event, even if the amounts remain the same.
Alternatively, you may report these amounts through an update event as part of the finalisation process at the end of the financial year.
Guides from the ATO
For more information on the benefits of an ERP System in simplifying the STP reporting process – SapphireOne ERP, CRM, DMS and Business Accounting Software Application. Alternatively, contact our office on (02) 8362 4500 or request a demo.
July 3, 2019 4:17 pm | by Fiona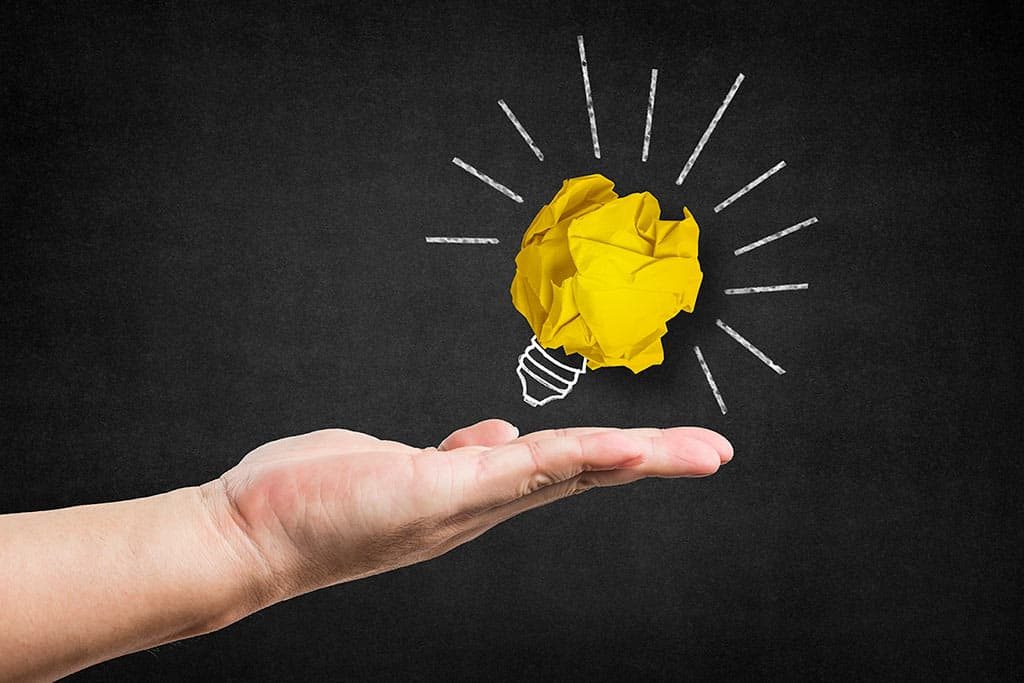 The financial reporting process to keep internal decision makers and external stakeholders informed is becoming more and more complex every year. Businesses have data coming in from multiple departments and systems, often leaving the financial reporting teams with only half the picture.
Investing in processes through systems and tools can significantly improve their accuracy, process time and results. Automation and software integration benefits the entire business by collating the company data in a single data file, allowing visibility from administration, operations, payroll/HR to finance. Visibility is critical for making informed decisions and allocating finances for resources and project management. Inefficiencies in key financial processes can disrupt operations and cause significant setbacks to your business.
How to simplify your business processes for financial visibility
Create process maps. This helps to understand how they work and identifies timing and schedules, roles of individuals and teams, functions and organisations, systems and tools, business units, locations etc.
Once you've settled on process maps and highlighted systems to improve, build a management team. This should comprise of a cross-section of dedicated stakeholders who are influential for buy-ins across other departments.
Examine how to automate your workflows from start to finish to increase efficiency. Once the processes are automated, visibility is increased by having access to real-time data. This helps monitor and analyse performance by identifying inefficiencies and fixing them as they occur. Secure your data by role-based access and look at standardising the recurring and identical processes to simplify replication.
Identify risks that may result from a breakdown in a process. Investigate how these can be eliminated from multiple data sources, manual steps and any additional steps in a process. Identify opportunities to reduce complexity and increase efficiency through automation, visibility and collaboration.
Lastly define business rules for decision making. These should be simple and direct so they bypass workflows without delays.
Organise data for a seamless financial reporting process
Collect and normalise your data by creating flexible templates that enable contributors to submit structured and unstructured data in a consistent fashion. Outline a collection process that facilitates the standardisation of data from all departments. Once the data has been collected, organise the information by developing reporting guidelines, permissions on who can view and edit specific documents, pages, or spreadsheet cells to help preserve data integrity.
Organise a single source of truth, store your data in one place. This establishes links and an audit trail between source data and all related destinations so any changes are visible and can go through all departments. This ensures, if an error is detected, one person can correct it swiftly and in one place only. Everyone will have the same view and are checking the same data for quality and inconsistencies.
Store all final reports in a single location. This will simplify the process of searching for the most current data to compile for customised or standard reports, dashboards, workbooks and presentations.
For more information on the benefits for financial management of an ERP System in simplifying the reporting process – SapphireOne ERP, CRM, DMS and Business Accounting Software Application Alternatively, contact our office on (02) 8362 4500 or request a demo.
May 24, 2019 4:49 pm | by Fiona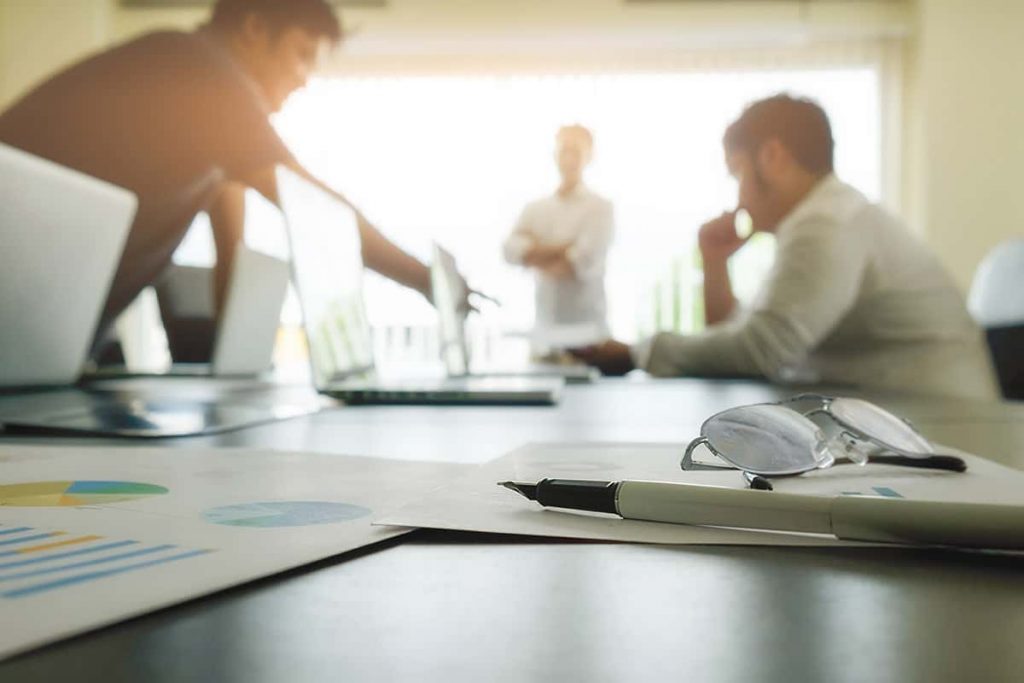 Most businesses in the past have made the decision to invest in a business accounting system. Whether it was 5, 10 or even longer years ago, this was considered to be a large investment. Financial information and your accounting software, either managed by yourself, through an accountant or bookkeeper, was the core of your business.
But as your business grows, are your needs becoming more complex to accommodate the ever-changing market savvy environment? Are simple additional applications like Excel for spreadsheets, Outlook for calendar to manage contacts becoming cumbersome? Do you feel your accounting software is struggling to keep up and holding you back?
If this is you, here are the seven signs it's time to change:
1. Increased manual activities and paperwork
Are your employees spending too much time entering data twice and sorting through paperwork? This starts distracting you from growing your business as more customer relationships and employees end up equating to increased re-keying of data into the accounting software.
2. Lack of data integration
Do you need to call specific people within your organisation to obtain information? This is a big issue when your business accounting system doesn't integrate and managers can't see across the organisation's operations. Your accounting software needs to give you a much needed 360' view of your accounts, warehouse, inventory, payroll and CRM.
3. Limited customer relationships
Are you finding your customer relationships and experiences need to evolve to include marketing and online sales? eCommerce sites with live product information and sales from websites have to connect to a centralised customer database. Accounting software isn't as complex as an ERP system to handle your finances, purchasing, inventory, sales and marketing in one.
4. Limited mobile capabilities
Can your employees access your business accounting system offline? Working 9-5 in the office has changed, the demand for mobile capabilities to do the job anywhere, anytime, on any device is becoming more prevalent.
5. Inadequate reporting
Is the template-based reporting functionality limiting? Are you creating reports in Excel to generate them the way you would like? As a business grows the need emerges for sophisticated, comprehensive, customisable and easy to interpret reports that show what's impacting your business.
6. Working outside your system
Is more and more accounting work occurring in Excel or other applications than your business accounting system? Accessing other systems to see your financial data and information, or to do your job, is not putting your time to best use.
7. Performance issues
Is your system software or hardware not the latest upgrade and providing sluggish performance? Heavier demands resulting from increased data and users makes the system slow and can result in corrupt or frozen data during processing.
If you said yes to any or all of the above points, it's time to look at a new business accounting system like SapphireOne ERP, CRM, DMS and Business Accounting Application.
Integration is a critical component in getting the most out of your ERP system. When there is a strong integration between different areas of your business, errors can be reduced, productivity increased, and your ERP can generate more timely and accurate information for management.
Click here for a demo or quote or to contact one of our friendly consultants.