January 1, 2019 3:34 pm | by George Lerodiaconou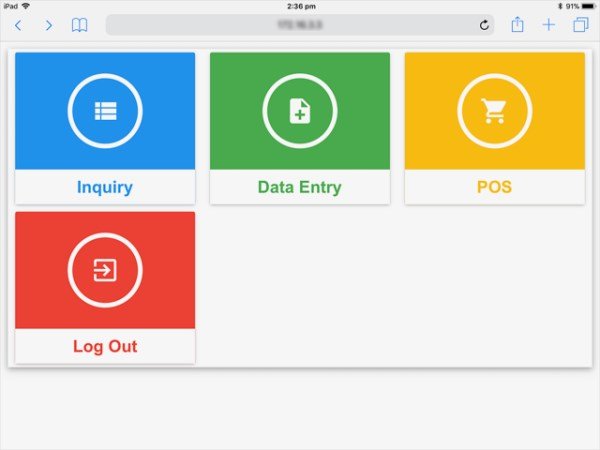 Point of sale. It's got to be right. So, let's talk turkey for a second without the gobble-dee-gook.
A clunky POS will mean the loss of a sale in a heartbeat to your competitors. It is almost as bad as having a really rude shop assistant on the floor or worst, a barista, who gets the coffee and milk composition wrong in a latte.
POS systems can now seamlessly integrate with your entire business systems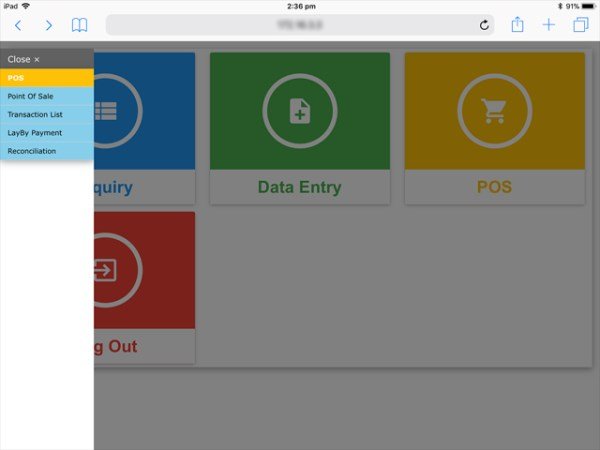 Your POS should be a seamless process for your customer. I'm constantly surprised at how many small business owners set up an online store without fully testing their POS and going live, with a site which at the pivotal time of purchase takes the user to nowhere. Get your cigarette lighter out and burn those $50 notes. You wouldn't dare, so why would you go live without a POS that not only works but integrates with your existing software.
Thanks to a clever bunch of software developers, POS systems can now seamlessly integrate with your entire business systems. It is quite remarkable and even better, one of the leaders in the field is based in Sydney, not the Silicon Valley.
SapphireOne not only have POS systems but also have the software to ensure POS works with all business management systems. Software development guru Paul Beard said: "Our software is an all in one solution which combines account management, inventory management, job/project management, assets management, HR, payroll, Document Management System (DMS), Business Activity Statement (BAS), Standard Business Reporting (SBR), VoIP SoftPhone and Customer Relationship Management (CRM)."
John Adams, CEO of SapphireOne said "the most complex business accounting software is frequently part of an extensive suite of software often known as enterprise resource planning (ERP) application".
He says users can utilise the software for normal accounting and/or ERP purposes. The POS functionality is very important when a small business needs to manage their inventory. One of the popular functionalities is they can create multiple stores and control these stores via SapphireOne POS.
"Though SapphireOne is a desktop-based system but we also have a web version," Paul Beard said.
"The Sapphire Web Pack solution allows for unlimited users to access certain parts of the live data file from any device with a browser. POS is one of the functions that is included in the Sapphire Web Pack solution."
SapphireOne software is compatible with Windows and Mac operating systems. It is a highly scalable solution, with the ability to support unlimited users concurrently.
December 20, 2018 3:47 pm | by Fiona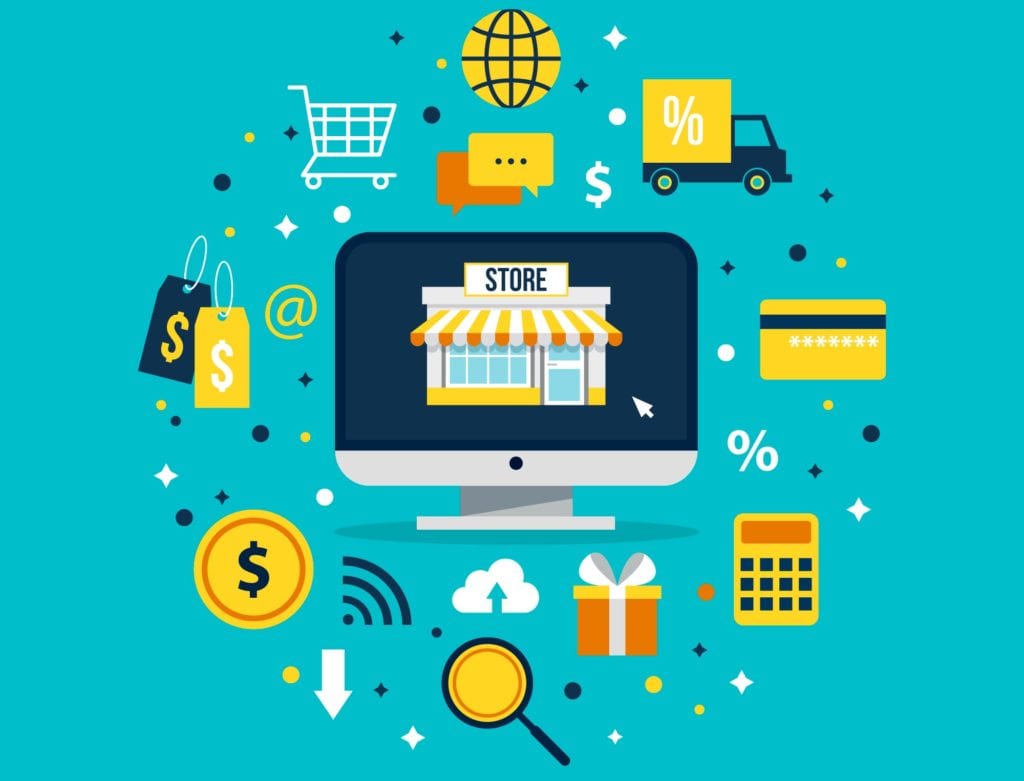 More and more people are turning to eCommerce for both B2B and B2C and using platforms to build their online presence. eCommerce platforms such as Shopify, Magento, WooCommerce allows you to build storefronts to sell your products and services online, in store, on social media or anywhere mobile. An ERP application will integrate orders with inventory, accounting, shipping and other back-end functionalities, leading to increased efficiency and better customer service. An ERP will also automate processes leaving management time to focus on what's important, planning and forecasting.
Benefits of eCommerce and ERP Integration
Business intelligence and working smarter with your datafiles enables your business to get ahead of the competition. When integrating an ERP and eCommerce platform, your main data from order, inventory, item, customer, shipping and tracking, start communicating with each other forming a centralised database. Inventory and pricing information is available to customers and staff in real-time.
Manual practices will be reduced such as hand-keying sales into your ERP, entering details of excel spreadsheets, which in turn saves time and money by reducing errors. It's easy to make mistakes, anything can be entered the wrong way during the sales channel. This can lead to incorrect or missing inventory and product details incomplete. With the ERP integration inventory can be streamlined, track updates and inventory levels provided to customers in real-time and automatic notifications provided when the goods are shipped.
Another benefit of eCommerce ERP integration is flexibility. Multiple online, web or instore, offline bricks and mortar stores can be added without disruption to your business operations. SapphireOne is built to handle unlimited number of companies that can sit within different tax jurisdictions, have their own financial year-ends and trade in their own local currencies.
Streamlining ERP and eCommerce Integration
In order for this to happen smoothly and seamlessly, every business needs to develop an eCommerce ERP integration strategy. This outlines what other enterprise systems need to be connected and how this will be achieved. Depending on the platforms, customisation can be performed.
What is important and needs to be specified is the data to be included in the integration, where the data source is from, where it will be going, and lastly how often it will be updated. It is critical to look at online orders, offline orders, shipping and tracking information, customer and product data. A data migration plan should be adopted with a backup strategy. SapphireOne's Product Initiation Document (PID) is an extensive high-level project plan. It outlines for the Project- time, cost, scope, how and when quality performance targets will be achieved, the major products, activities and resources required, and provides a baseline against which to monitor the project's progress stage by stage.
October 10, 2018 11:25 am | by Fiona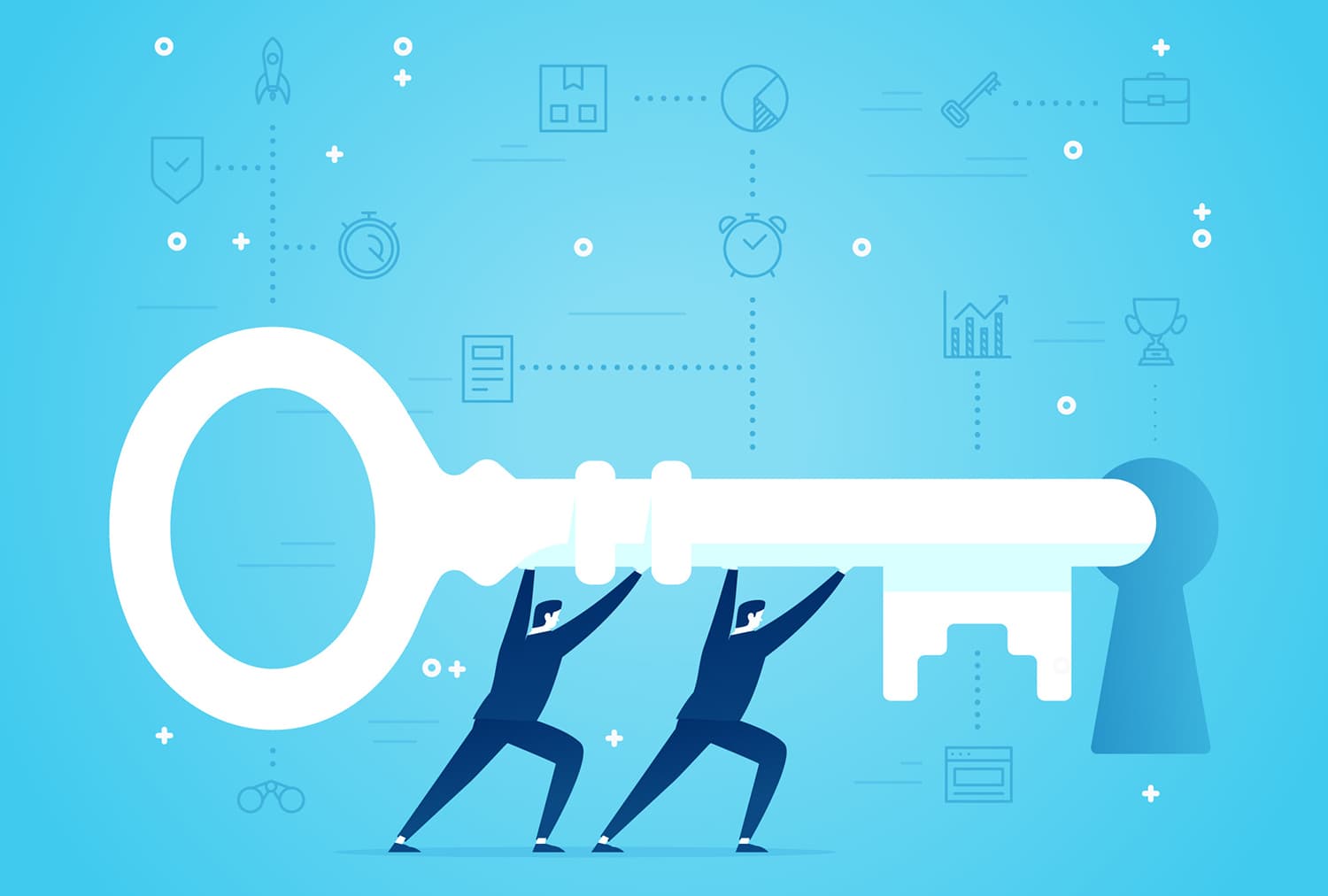 SapphireOne ERP business accounting suite has a unique framework which allows management and decision makers to maintain full control over the entire organisation.
With full control you have the flow on effect of improved productivity, increased efficiencies, decreasing costs and streamlining processes. SapphireOne Enterprise Resource Planning software gives your finance team the necessary tools to create more realistic estimates and accurate forecasts in accrual-based costs, bank reconciliations, billing & invoicing, budgeting and tax preparation.
It's your one stop complete business solution in functionality; easy to use, intuitive with a clear interface.
Fulfil your business dreams: ERP BusinessAccounting, Business Intelligence Dashboards (BI), HR/Payroll automation, Inventory Management with Supply Chain control, Projects Management all within the one software application.
SapphireOne ERP, CRM, DMS and Business Accounting Software solution offers a comprehensive software suite which is highly scalable and supports unlimited users concurrently. We readily adapt to meet the changing requirements brought on by business expansion with customised integrated applications.
Our Enterprise Resource Planning ERP application offers a singular business accounting solution in functionality for Accounts Receivables, Accounts Payables, General Ledger, Fixed Assets, Payroll/HR, Job Costing/Project Tracking, Multi-Company within the one database, Reporting with BI dashboards and Budgeting.
As you grow, your operations become more and more complex. Our ERP solution increases productivity and efficiency by guiding you though the complexities, preventing the never-ending data re-entry, streamlining functions such as your production, order fulfilment and delivery.
SapphireOne reduces labor costs
SapphireOne's mission is to provide accurate, real-time information which in turn will streamline your ERP business accounting processes and make it easier, more efficient for your organisation. Reducing labor costs allows your managers to focus on what is important, prevent disruptions and delays, ensures reporting is easily accessible so they can make the right decisions quickly.
SapphireOne utilises warehouse space
Warehouses experience continuous transfer and shipping, so it is imperative to have tight controls and access to real-time data. SapphireOne Inventory mode will provide you with the exact location of inventory, a clear view of stock levels available, so you can maximise your "real estate" and warehousing. Multiple locations and distribution centres are linked using live data via Sapphire Web Pack. This allows for unlimited users to access certain parts of the live data file from any device with a browser including iPhones, iPads, android smartphones and tablets, along with your standard laptop or desktop.
SapphireOne improves supplier and customer relationship
Our SapphireOne Customer Relationship Management (CRM) and Document Management System (DMS) applications ensure you stay ahead of the game by providing high quality customer service. Information at your fingertips and BI dashboards, allow the user to custom dashboards, custom reports, create role-based and ERP dashboards and forecast which inturn enables your staff to focus on what is important, sales and customer service.
SapphireOne maintains corrects inventory levels
SapphireOne Inventory module tackles the complexity of inventory control and provides the necessary tools to assist with bins, matrix tables, batch control, serial number tracking, location control, department control and normal or non-diminishing stock. Using our SapphireOne Inventory module, inventory forecasting and multi costing are made it simple.
SapphireOne drives sales, orders and profit
Simply put, our SapphireOne ERP, CRM, DMS and Business Accounting Software application integrates various aspects of your business — from accounting and human resources to production and sales. This allows you to easily manage tasks and process data, so you can concentrate on the bottom line, making sales and profit. The key feature is a centralised database allowing our users a complete summary of financials, sales figures and other important metrics. All your employees in different departments can have access to the same information without re-entering.
For a sneak peek at the full capabilities ERP, CRM, Accounting Software, Human Resources, Payroll, Assets and Document Management, check out SapphireOne and request a live demo, it is everything you'll ever need to make your company management a success. Know more about us.
September 13, 2018 11:52 am | by Tim

A data-driven organisation is filled with a workforce that uses data, information and skills to make more informed decisions & interactions
Data-driven organisations capture and reinforce the value of their data by constantly monitoring and measuring the pulse of the business continuously, often using automated methods and tools. Being data-driven is about capturing data and using analytics as part of the business strategy, its systems, processes and culture. It's about creating a mindset in which analytics form the basis of all fact-based business decisions and are used by all levels of the organisation.
Share data with others in your organisation, Increase engagement, performance, and value of a project
SapphireOne ERP CRM DMS can help an organisation to empower people by securely and safely giving their employees direct access to data. It's important to ensure staff do not become so focused on their operational areas that they lose sight of the bigger picture. Analytics, resources, and skills should be not limited to a few departments, everyone, from sales to marketing, IT to finance can benefit from visible and accessible data sharing.
With SapphireOne everything you share with your team is easy, convenient, transparent and seamless
SapphireOne ERP CRM DMS Application provides a common convenient platform for everyone; not just to see information from across the business, but also to collaborate. Finance can see a full history of customer interaction, which may include reasons for payment delays. Managers can see calendars, workflows, tasks, reminders and dashboards. Sales can see Available-to-Ship stock (ATS), sales results, business key performance indicators (KPI)and other metrics that need to be tracked. Purchasing staff can receive automatic stock level alerts in real-time. They can also use intelligent forecasting with SapphireOne's Material Resource Planning (MRP) functionality to set automatic re-ordering, and analyse intelligent data of inventory demand fluctuations and trend reporting that will help to plan stock purchasing more efficiently.
A Single Source of Truth ensures everyone in the organisation uses the same data when making decisions
The SapphireOne ERP software solution understands what's happening across sales, CRM, inventory, accounting, purchasing, etc and bring it all together in a single source of truth. When your employees work from the one, central source of truth and see everyone's updates and changes in real-time, there's no confusion about what is or isn't accurate or which data is the most recent. Everyone works from one data set which is always up to date.
Identify your best customers
The SapphireOne ERP application has a fully integrated Customer Relationship Management system (CRM) where you can manage all business interactions with your clients, vendors, employees, and potential new customers.
SapphireOne CRM software helps your business to build strong and durable relationships with your clients, encourage conversations, and increase sale based on client data coming from multiple channels i.e. Softphone, Document Managements, Community interactions and more.
For a sneak peek at the full capabilities ERP, CRM, Accounting Software, Human Resources, Payroll, Assets and Document Management,  check out SapphireOne and request a live demo, it is everything you'll ever need to make your company management a success. Know more about us.
August 17, 2018 5:04 pm | by Zax Ma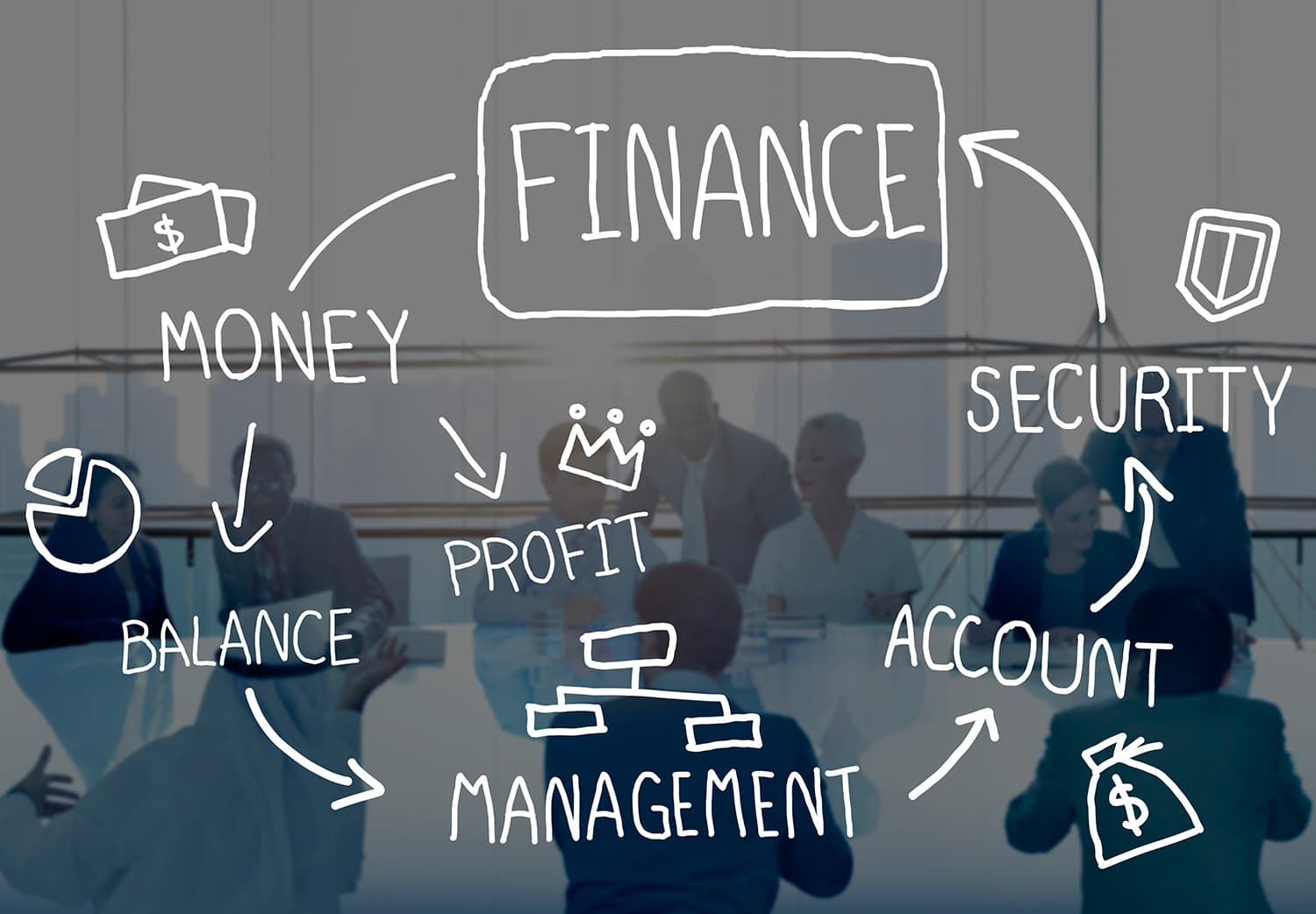 In a data-driven world, having solid and reliable data is critical to manage your business. But the real challenge lies within converting the data into actionable intelligence, to ensure it's useful and easily understood by your employees.  You need business intelligence to assess, improve performance and drive strategies to ensure your organisation has a competitive edge. With the right tools and techniques, you will stay on top of your business and ahead of the game.
SapphireOne has developed an Enterprise Resource Planning (ERP) system that's not your average ERP system preloaded with jargon reporting tools, but a simple, logical and effective way to achieve your desired goals.
SapphireOne ERP is part of their CRM and Accounting software suit which includes modules in Accounts, Inventory, Job Projects, Assets, Payroll/HR, Management, Utilities and Workbook…. that are life changing.
Improve efficiency of resources in the delivery of organisational services with SapphireOne Management Reporting system
SapphireOne Management Reporting System (part of the ERP system) enables you to influence and play a key role in shaping your profitable business strategy. The scope of the system is extensive and designed to improve decision making, management effectiveness and efficiency of resources in the delivery of organisational services.
A key functionality of the SapphireOne ERP- Management Reporting System is automation of your traditional bookkeeping or accounting activities. This provides management with the tools to develop and formulate the right business decisions such as; identifying problems, evaluating and implementing alternate solutions and reviewing implementations.
The SapphireOne ERP- Management Reporting System will also generate effective management reports that streamline and enhance your business operations. Our system has undergone continuous development and transformation over the years making it a robust platform for reporting and management.
SapphireOne ERP, CRM and Accounting software suite is an extremely versatile product with the ability to adapt to any necessary requirements requested by the user. SapphireOne is very proud of the ongoing relationships we build with our clients; our development and support teams are on hand to assist and guide you every step of the way.
Take a look at a testimonial from Mark Fawcett, Ballarat Bolts and Fasteners. SapphireOne has provided support since the beginning, is an integral part of their business growth with systems like our SapphireOne ERP- Management Reporting System.
For a sneak peek at the full capabilities ERP, CRM, Accounting Software, Human Resources, Payroll, Assets and Document Management,  check out SapphireOne and request a live demo, it is everything you'll ever need to make your company management a success. Know more about us.
August 8, 2018 12:22 pm | by Peter Ferrari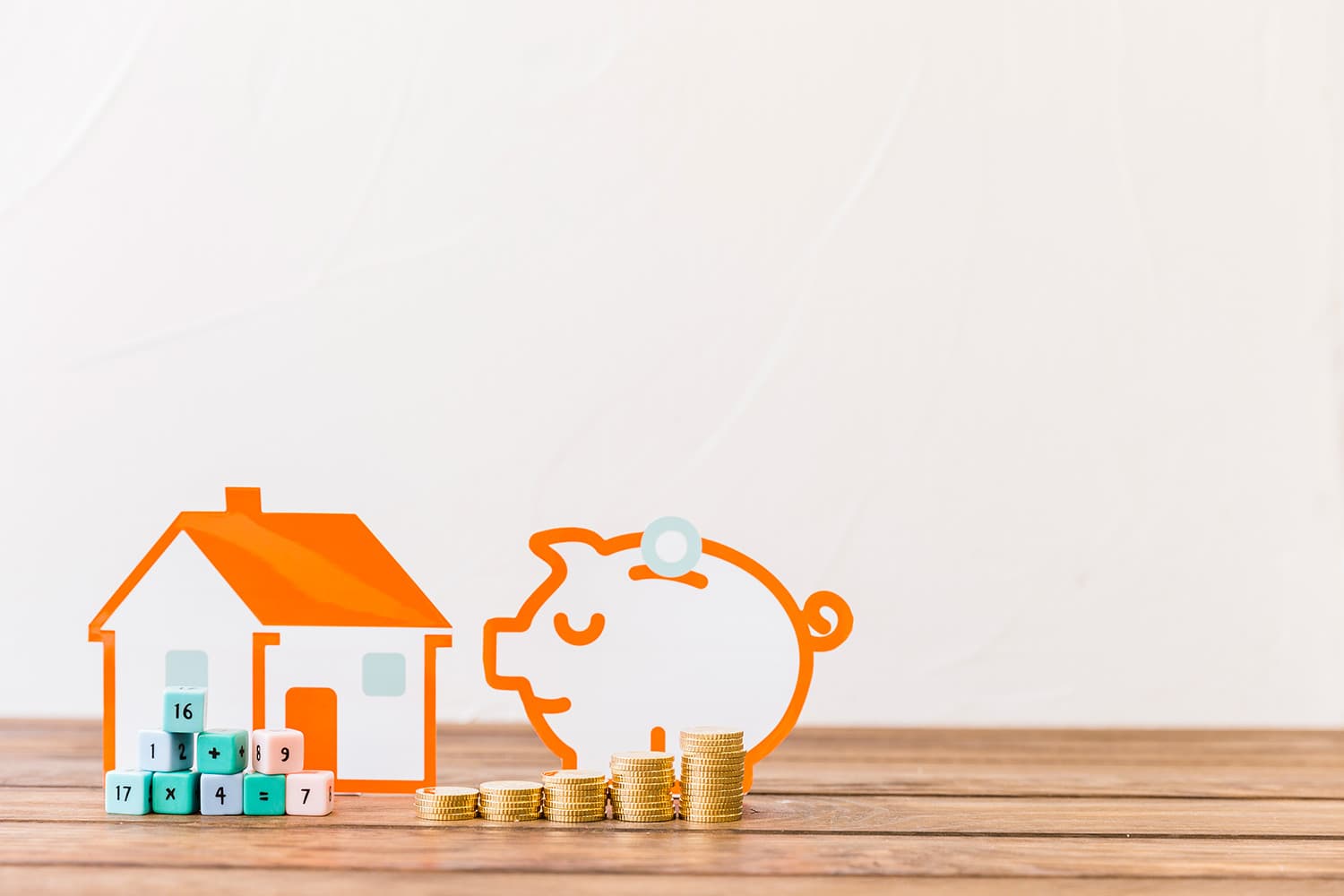 It is vital for managing all financial aspects of your day to day business activities.
You can perform basic accounting tasks such as generating financial reports, invoicing, tracking income and expenses. Accounting software manages your financial data and analyses sales performance and cashflow which ensures you make informed decisions.
All organisations have to perform a number of tasks to make their company financially successful, ERP Accounting software is an essential investment for any business large or small
SapphireOne ERP CRM DMS Accounting software is designed to help companies introduce accounting accuracy to achieve peak financial performance. SapphireOne ERP CRM DMS is built to comply with international accounting standards and principles, providing comprehensive reporting functionality to assist in reviewing company performance. SapphireOne ERP CRM DMS is a unique accounting software.
Managing Cash Flow



One of the biggest challenges for any business is to manage cash flow efficiently, organisations and business owners need to keep records of all the cash coming in and going out of the business. SapphireOne ERP CRM Accounting software enables business owners to manage their business cash flow management of expenditure and keeps track of the financial status of the company easily.
Invoice Tracking with DMS
Invoice tracking is very important for any organisation's success. SapphireOne's in-built document management system (DMS) allows you to attach all supporting documentation by simply clicking on SapphireOne's paperclip in any related transaction and ensures easy invoice tracking.
Time Saving and Accuracy
SapphireOne ERP Accounting software quickly performs different tasks such as invoicing, sending payment reminders, paying vendors, reconciling bank accounts and generating reports. SapphireOne ERP accounting software provides fast and accurate information. SapphireOne provides a clear and accurate view of the financial standing of your organisation to assist you in managing your business and making informed decisions.
Accounts Receivable
The Accounts Receivable module in SapphireOne's accounting software is for the entry of all transactions that are involved with Income for the organisation. This may be through Cash Sales or Client Invoices etc. Client accounts are managed efficiently with customer tracking, invoice management, activity analysis, receipt and cash receipt processing.
Accounts Payable
The Accounts Payable module in SapphireOne's accounting software handles all transactions that are involved with the payment of vendor invoices for the company, this includes the tracking of cash, credit card and eft and other types of payments.
Financial Reporting
SapphireOne ERP CRM DMS accounting software has comprehensive reporting functionality which allows you to analyse all aspects of your financial accounts. Designed with flexibility in mind, SapphireOne reports can be designed to meet your requirements and can be sorted by multiple criteria with numerous levels of details to choose from. Strong reporting tools are essential to your organisation and are fully integrated within the SapphireOne ERP CRM DMS Accounting Software application suite.
For a sneak peek at the full capabilities ERP, CRM, Accounting Software, Human Resources, Payroll, Assets and Document Management, check out SapphireOne and request a live demo, it is everything you'll ever need to make your company management a success. Know more about us.