June 26, 2020 11:06 am | by Maxime Buchholz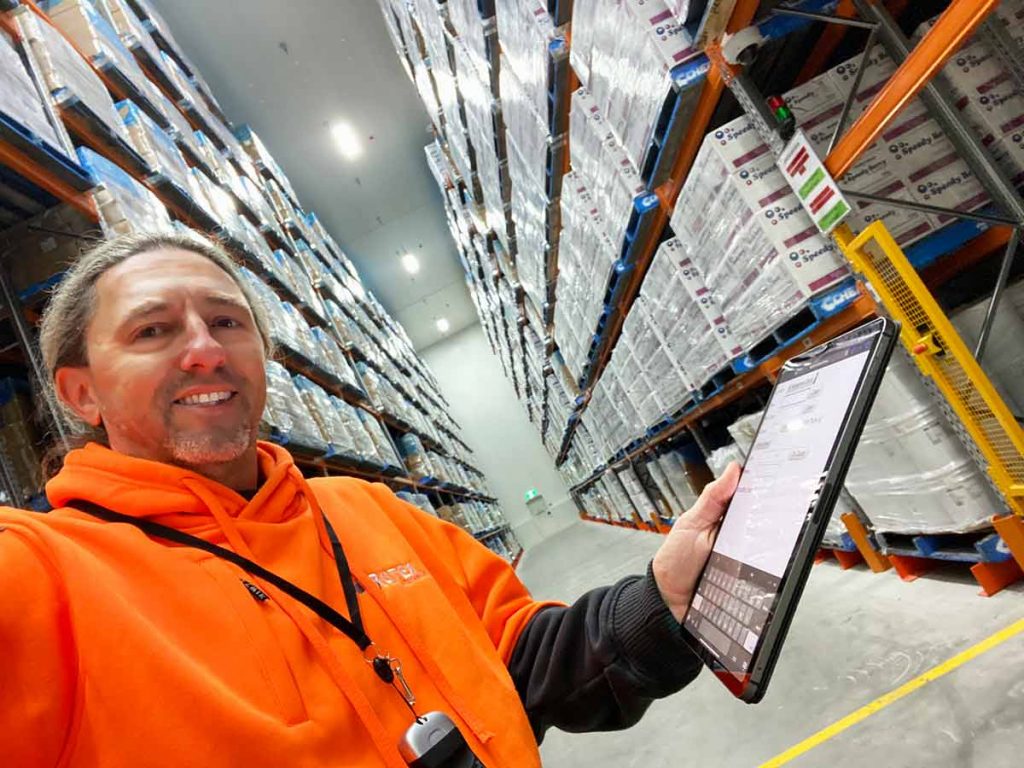 Frutex, who has been a client with us since 1999 is currently getting ready for EOFY. Their site entails 60,000 square metres with total of seven warehouses. The company is a technology leader in the food industry, investing heavily in state-of-the-art plants and equipment.
Harry, who is the IT & Marketing manager of Frutex, says:
"Heads up, we are stocktaking today using SapphireOne's new improved multi-warehouse support, with live stocktake visual map updates, which shows us what's been counted as we go along…. it's been great working with the SapphireOne team who have worked tirelessly over the last couple of weeks to make this possible for us.

We recently built a new warehouse / freezer / production facility that adds over 12,000 pallet spaces to our warehousing that is now a total of 44,000 pallets of dry and frozen storage.

Using Sapphire's WebPack we are able to stocktake the entire facility in 2 days, with 15 teams of stocktakers working simultaneously on iPads, we also have recently installed a new 10G ubiquity network utilising over 100 UniFi devices with 100% site Wi-Fi coverage and over 100 surveillance cameras monitoring the site. The entire operation is easily managed by a very small IT team and monitored via iPad and iPhone apps."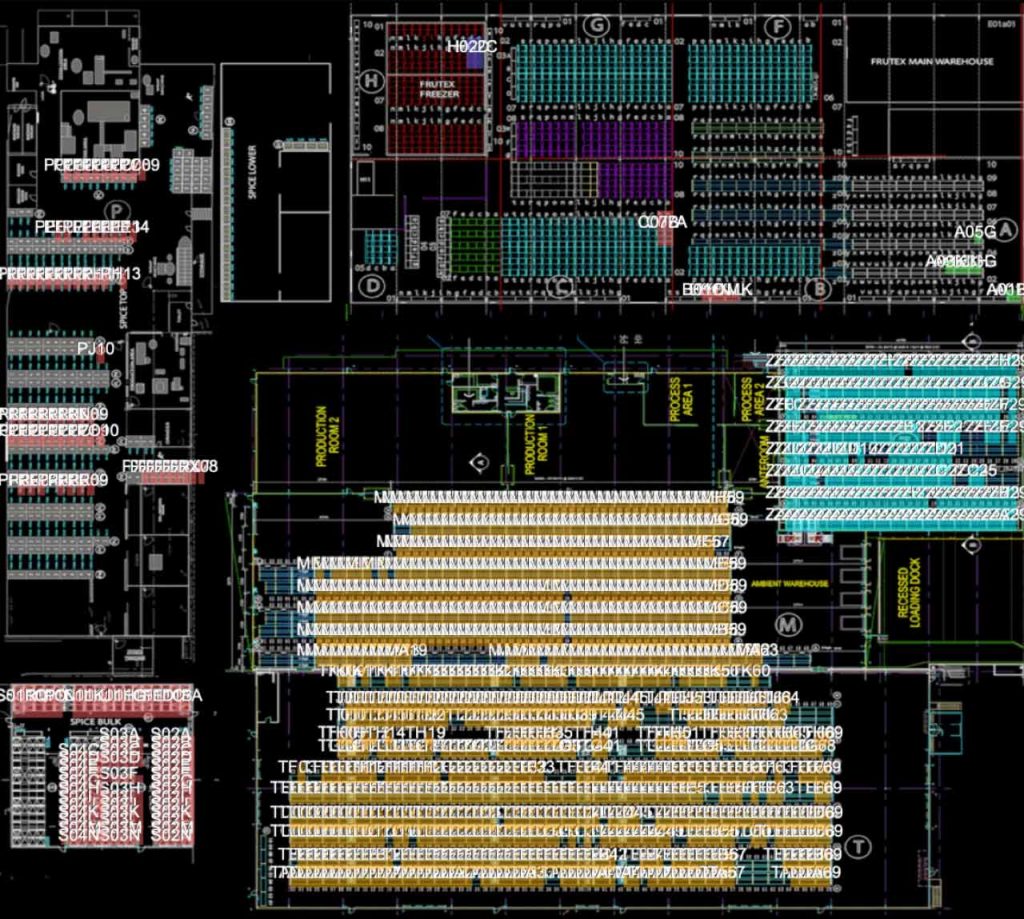 Frutex is a user of the Sapphire custom Web Pack, which is fully integrated into all company warehouses and offers warehouse mapping as a functionality. This allows all stock to be tracked and viewed live on portable iOS devices over a company's Wi-Fi. Their stocktaking incorporates a total of nine locations.

For more information about all the benefits of SapphireOne's integrated ERP, CRM, DMS and Accounting Software solution, sign up for a live demo with us. Here you can also read more testimonials from our long-standing clients.
June 10, 2020 11:15 am | by John Adams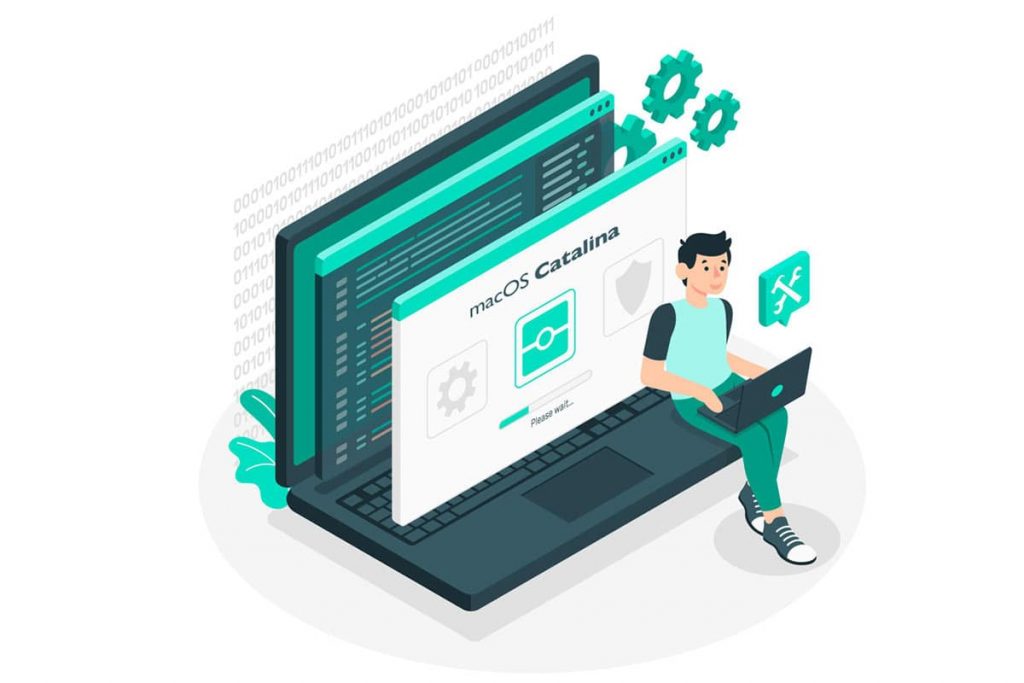 As recently announced by MYOB, it is walking away from its MacOS product AccountEdge as it is unable to make it compliant with Catalina. Many business owners are now faced with the difficult question of how to smoothly transition to an alternative product. SapphireOne is a highly functional and user-friendly accounting software that has been running on MacOS Catalina since its implementation in October 2019. It is a unique application due to its ability to remove much of the complexity of accounting. Instead, it replaces it with practicality and efficiency regarding all daily business operations.
SapphireOne is a highly functional and user-friendly accounting software that has been running on MacOS Catalina.
Switching to this accounting vendor from MYOB AccountEdge will open up companies to a vast range of advantages, a few of which will be introduced to you in this blog:
Upgrading to MacOS Catalina without any interruptions

SapphireOne has been MacOS-compliant since 1986 and consistently managed to seamlessly transition its clients to the newest versions released by Apple. Although AccountEdge users will still be able to run the programme even if they choose not to update their computers, they are, in essence, just delaying the inevitable as other applications will eventually stop functioning under MacOS Mojave. Therefore, it is highly recommendable for these users to switch to a substitute as soon as possible as the size of their data files to be migrated is growing day by day.

All-inclusive software with no expensive add-ons or upgrades

When implementing SapphireOne, business owners will be able to enjoy multiple functionalities that are all part of the system. It prides itself in a "no hidden costs" policy. Many other ERPs on the market today use a single functional system and interface it with add-on modules. This can become expensive to implement in the long term as each individual module attracts its own costs and licensing. SapphireOne is all-inclusive, providing access to every module via a single toolbar which includes: Accounts, Inventory, Job Projects, Assets, Payroll/HR, Management, Utilities and Workbook.

Immediate support available via phone or email

The on-call IT support team is available to its customers via email to help them with any queries they may have or issues they encounter. You can also book a support call via the SapphireOne website for a specific time at which the team will contact you and assist you over the phone. During the implementation process, extensive training will be provided to all relevant staff members. Comprehensive manuals, which are updated regularly, are available to all clients. The SapphireOne community website also offers multiple explanations of the most commonly used functionalities and features.

Managing ERP, CRM and DMS in one single application

The access to the database is available in real-time and to an unlimited number of users. As it leverages off the database back end, optimal processing speed can be ensured. It is a platform-independent system, meaning transitioning from MacOS to Windows or vice versa poses no issue. If required, you can also run both operating systems concurrently. It also provides an integrated VoIP Telephone system, enabling calls to be made to contacts using softphone technology. Further, it offers web access allowing data to be entered or retrieved from any browser touchpoint including smartphones and tablets. Within just one single application, the user can manage documents (DMS), conduct resource planning (ERP) and maintain all customer relationships (CRM).

Vast range of partners

SapphireOne partners with platforms and add-ons to meet the changing requirements of its clients. Its API gateway supports bulk data imports from various sources. The APIs are integrated regularly, and high importance is placed on R&D to accommodate for the latest technological innovations and advancements. To date, SapphireOne has partnered with Shopify, Australia Post, PayPal, BigCommerce, Channel Advisory, the ATO and many others to help its clients in advancing their business. Due to its "no hidden costs" approach, there are no additional subscription fees for these services and tools from SapphireOne.

Applicable to small- and large-scale companies

AccountEdge is mainly targeted at small businesses, whereas SapphireOne caters to all business owners, whether they are long standing traditional companies, small-scale businesses or rapidly growing start-ups. For instance, on the one hand, it incorporates all currencies, tax realms and unlimited business locations within one single data file. On the other hand, it also streamlines processes for smaller companies saving them valuable time. Foreign exchange control is automated in the application which alleviates the strain on accounting staff of companies operating on an international level.
Once you have opted for SapphireOne, you will not have to pay for add-ons to enjoy the full extent of all eight modules. This is especially beneficial to start-ups that may not require all functionalities available just yet but they can already familiarise themselves with the entire system. As a result, they will not be facing any additional expenses once their requirements of a software grows, alongside the size of their business.
If you are currently a customer of MYOB AccountEdge and want to upgrade to MacOS Catalina, SapphireOne is the perfect substitute for you. The application will streamline your processes with ease and improve your current business intelligence by delivering an efficient and easy-to-use solution for all your accounting activities.
Please contact us to request a live demo and/or read the testimonials from our long-standing clients.
March 19, 2020 10:04 am | by Rubai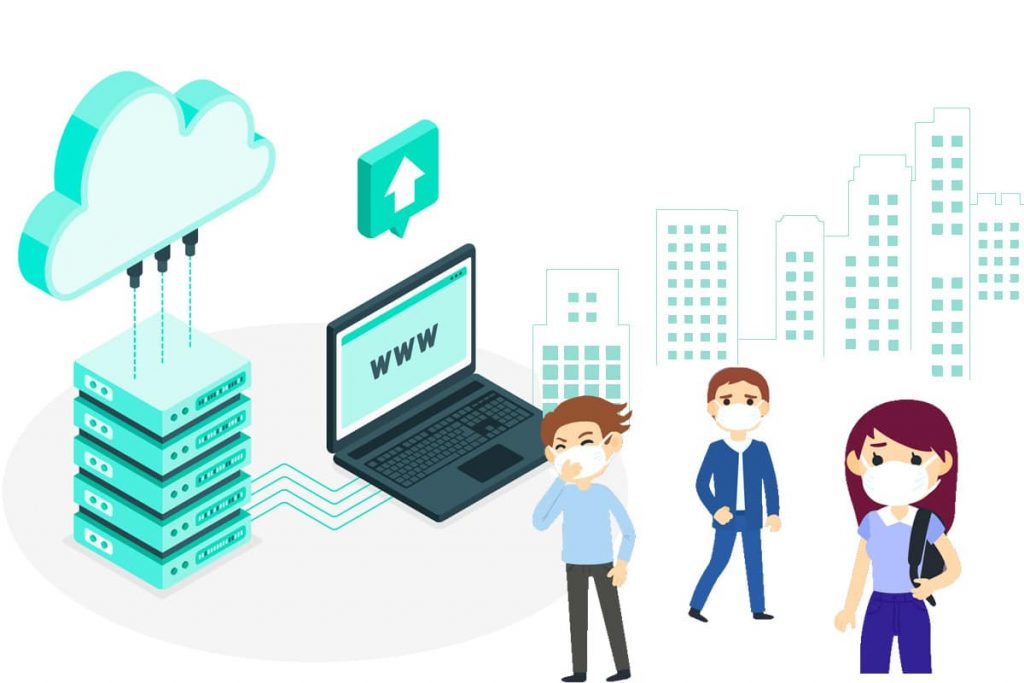 With so many services like iCloud and Dropbox getting hacked these days, it's no surprise that more people want to pull their data off the cloud. Instead of missing out on those great syncing features though, you can create your own private cloud-like storage service.
Hybrid clouds combine on-premises infrastructure, or private clouds, with public clouds so organisations can reap the advantages of both. In a hybrid cloud, data and applications can move between private and public clouds for greater flexibility and more deployment options. For instance, you can use the public cloud for high-volume transmission service, and the private cloud (or other on-premises infrastructure) for sensitive, business-critical operations like financial reporting. 
For some time now, industry pundits have maintained that cloud-based ERP will eventually rule, and on-premises software is destined for legacy status. With cloud-based ERP offering so many pluses, why even consider an on-premises option?
COVID-19 – CoronaVirus effects on cloud service
Probably you have heard the news that Google has warned cloud customers of the risk of the COVID-19 pandemic affecting its support centres, which may result in a reduction of service. On the other hand, Google Cloud's main IaaS and SaaS competitors Microsoft Azure and Amazon Web Services have yet to warn their customers on potential effects on service delivery and support due to COVID-19.
Benefit of Hybrid Cloud
As you can see you can't entirely rely on cloud base systems. To get a better feel for how IT decision-makers approach this issue, several surveys have already been conducted. The result exhibits that a hybrid on-premises with cloud system dominates cloud only solutions. Advantages of hybrid cloud includes control, flexibility, cost effectiveness and ease of use. Hybrid cloud solutions enable you to have the full control over your important company data. You can take advantage of additional resources in the public cloud when you need them.
SapphireOne On Premise ERP provides support similar to Hybrid cloud
The SapphireOne ERP accounting software package already provides accessibility similar to Hybrid cloud-based solutions. It keeps your financial data locally and in your control like private clouds. On the other hand, for full functionality such as external API service, STP SapphireOne client's application transmits data via SapphireOne public server which is like public cloud.
SapphireOne prides itself by saying that to date, in SapphireOne no incident of data breach has taken place. SapphireOne ERP provides the security of your company data file. It is a scalable and sustainable ERP solution for your business and its growth. SapphireOne's sophisticated design, secured 4D database connection protect your company data from an attack cycle and ensures smooth running of your business functions and company data file. If you are more concerned about the term cloud-based solution, then SapphireOne is offering you a very secure Hybrid Cloud base solution.
March 4, 2020 9:25 am | by Rubai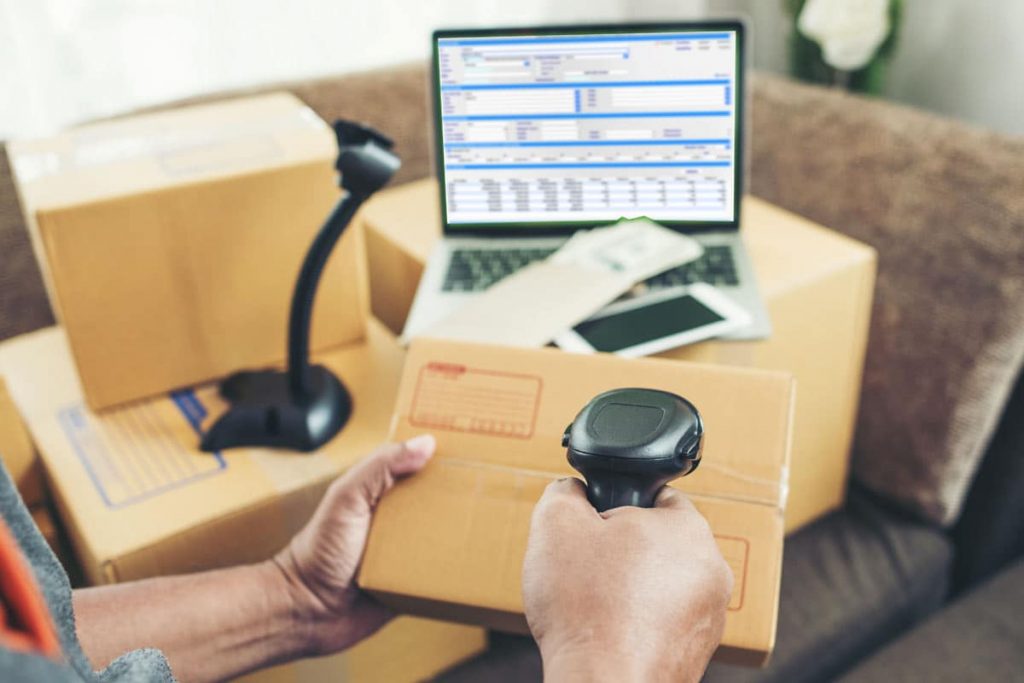 SapphireOne's inventory management software offers a comprehensive inventory management, manufacturing and purchasing capabilities, that improves supply chain management and delivers an end-to-end, procure-to-pay process. With SapphireOne, you'll be able to better manage & control your inventory levels and costs—and better meet fulfillment expectations, improving the client/customer experience.

SapphireOne Inventory management is commonly referred to as a Base Inventory is the foundation for all your inventory needs. In SapphireOne the Inventory Inquiry list screen displays a list of the details of your Inventory items allowing for easy selection of any of your individual Inventory records for additional viewing and modification.

Inventory management is probably one of the most important areas of your business and the most complex and widely used. The first screen of individual Inventory records is the details page. The Details Page displays information about the Inventory item information ( such as the ID, name, class, type), grouping, description, standard Prices, FX prices, stock levels and mins and maximums etc.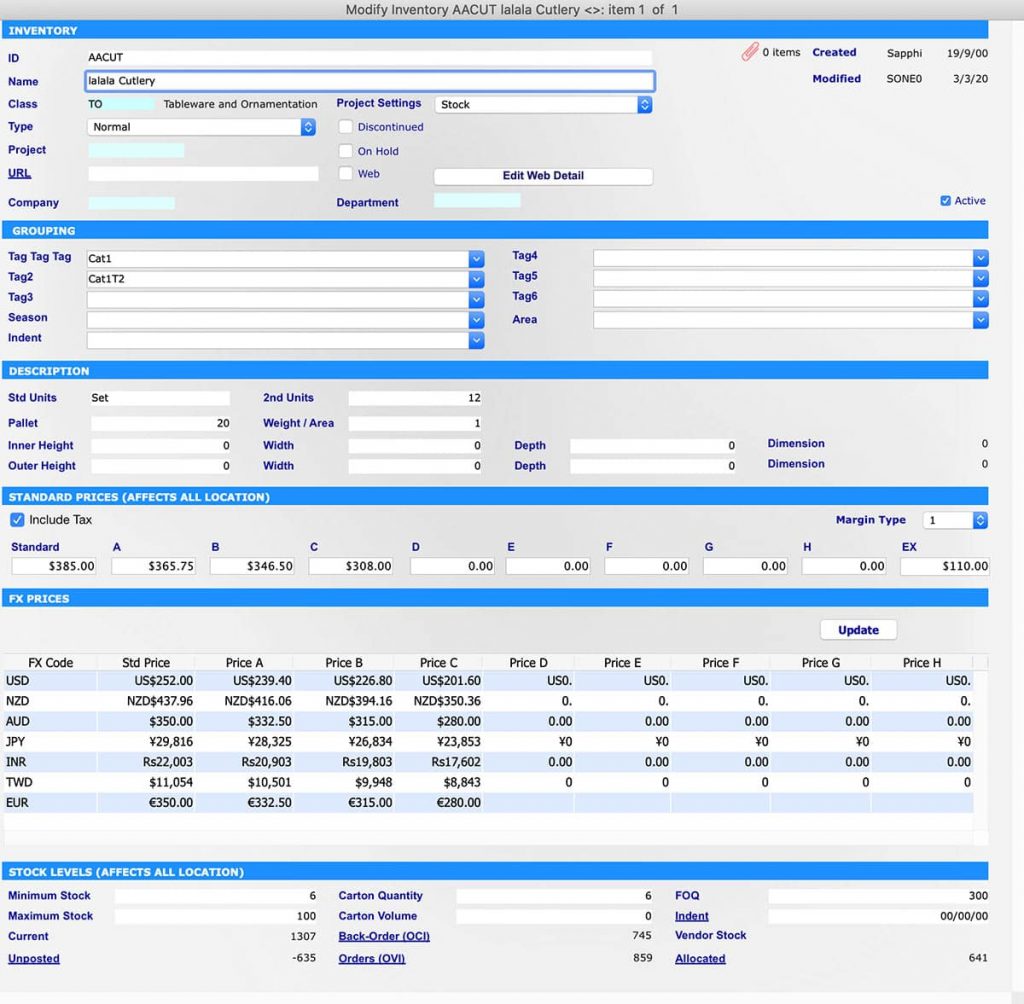 Quickly view the group, size, prices and stock level of your Inventory item within the SapphireOne Inventory Management
Inventory Area
This area holds basic details about the item primarily the ID, name, class, types, department, projects name and settings. Here all inventory items can be assigned to a specific Class which enables additional searching, reporting and pricing for inventory items in the assigned classes. The type option allows you to set up different types of the inventory such as non-diminishing, normal, serial, batch, item, activity, hire, assets and voucher. By selecting a type this will define the inventory type. The system will make the appropriate alterations to various other pages for these inventory items. As an example a Batch type of inventory, will then provide batch tracking of all purchases and sales. Tracking of stock levels for normal inventory items, if the batch functions are turned on in the inventory detail, this allows batches of the same inventory item to be assigned a batch or serial number, which then becomes a batch number. These items are also tracked by the system when they are purchased and sold as batches and this is enforced by the system. The stock levels in each batch or serial are tracked individually.
Grouping area
In the grouping area the user may use up to six Tags for Inventory items enabling additional searching and classification. As an example Seasonal tags are used when a customer order is selected from a browser using the Web Pack. They are directly linked to the Web area in Master Defaults on the Inventory Page. An example of its use would be if customers were to use the Pre-Order function in the Web Pack to enter in anticipated future orders for inventory items. This would then give sales staff an indication of the quantity and timing of any purchases of stock that they would need to fulfil these orders.
Description area
In pallet you can enter the number of the Inventory items that are shipped on a Pallet. When a Sales or Purchase order is raised, the number of Pallets required for this Inventory Item will be displayed on the transaction of inventory vendor purchase entry screen. If you are charged by the Pallet for shipping, you may have to make a change to the quantity to make sure you are fully utilising your money for this specific shipment. In most screens within SapphireOne the Quantity and Weight/Area fields are linked and will calculate to each other. The user has the option of entering a quantity and the weight/area figure will be calculated by the system. Alternatively, the user may enter a figure into the weight/area data entry field and the system will calculate a quantity.
Standard Prices area
The Standard Prices area enables the entering of pricing details for your company. There are a range of Standard codes from A through to H and Ex, tax exempt. The user has the option of entering any of these prices manually to set different prices for different customers of the inventory items by price code.
FX Prices area
The FX Prices area displays the FX currencies that are in the system. The update button is used to perform a manual update of FX prices for the particular Inventory item. This section of the details screen will only display if Foreign Currency has been activated within SapphireOne.
Stock Levels area
The stock level area gives you an instant snapshot for this particular Inventory item of exactly what the status is for current stock in the ERP system. Minimum and maximum stock levels set the minimum and maximum stock levels for the item when reordering. The current field displays total number of all posted transactions and the un-posted, displays total number of all un-posted transactions. The allocated displays the number either allocated for delivery or allocated to a project. You can calculate your available stock by using the formula Available stock = Current + Un-posted – Allocated. Stock managers can use this area as a basis for changing the Economic order quantity (EOQ) and safety stock levels for the product.
January 17, 2020 2:55 pm | by Linda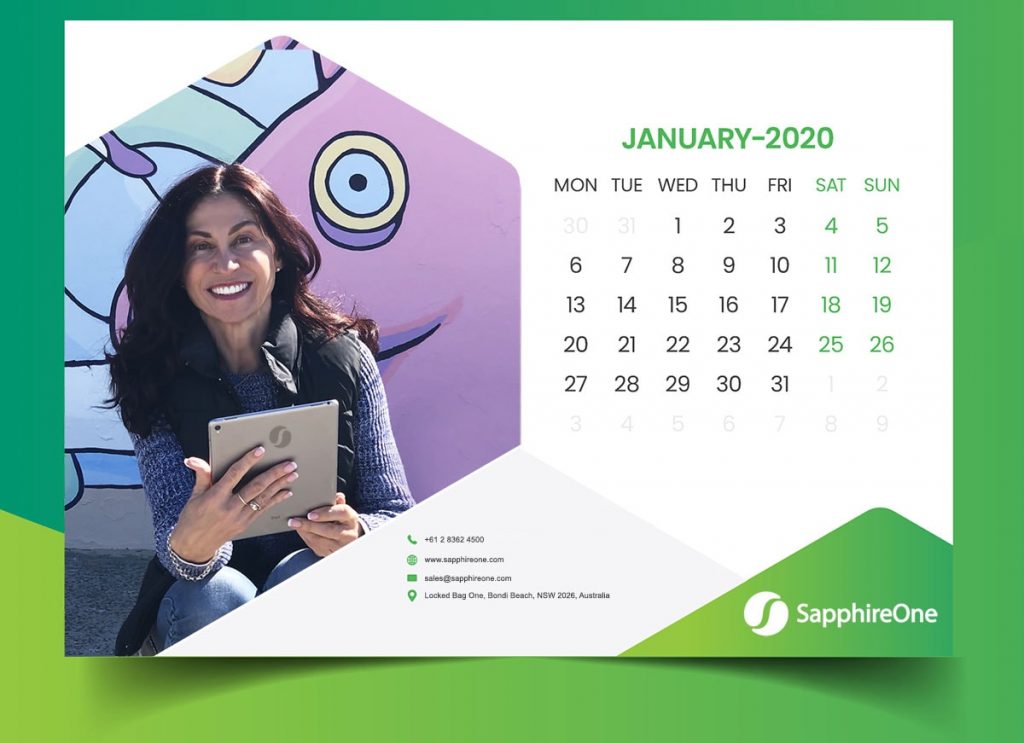 Q: Why do you like the Calendar so much Linda?
A: There are many reasons. One reason I like calendar is because I approve all the bills in the office and when my staff enter these bills as invoices in SapphireOne, you can link them to the SapphireOne Calendar. That way we never miss a payment deadline.
Q: How do you find your actions that you have entered?
A: On the right hand side of the calendar there is a drop down called Tag. You can select the tag that you create all your action under and this will show just your actions.
Q: If you have recurring payments or need to do things on a regular basis, do you have to type it all in again?
A: No, you don't have to type all the information in again, you can create an action in the calendar and instead of typing all the details in each time again, you can clone an action and all the details will be the same, all you need to do is change the date or time. To clone an action in calendar you click on the action and it brings up a selection of things you can do including clone. This is extremely useful and time saving.
Q: What other features do you like?
A: You can link an action in calendar to a vendor or a client. So it makes it easy to find all the information you need and any documents that are related to your action.
You can put all the staff holidays in the calendar and tick the box on the right hand side of calendar that says "Show Employee Leaves" so I know who is away at a click of this box. I don't want this showing all the time in my calendar so I can turn this off and on as I need it. If you want to see the whole month in Calendar you just click on the tab at the top right hand side of the calendar. Otherwise you can see a day view or a week view.
October 11, 2019 12:11 pm | by Fiona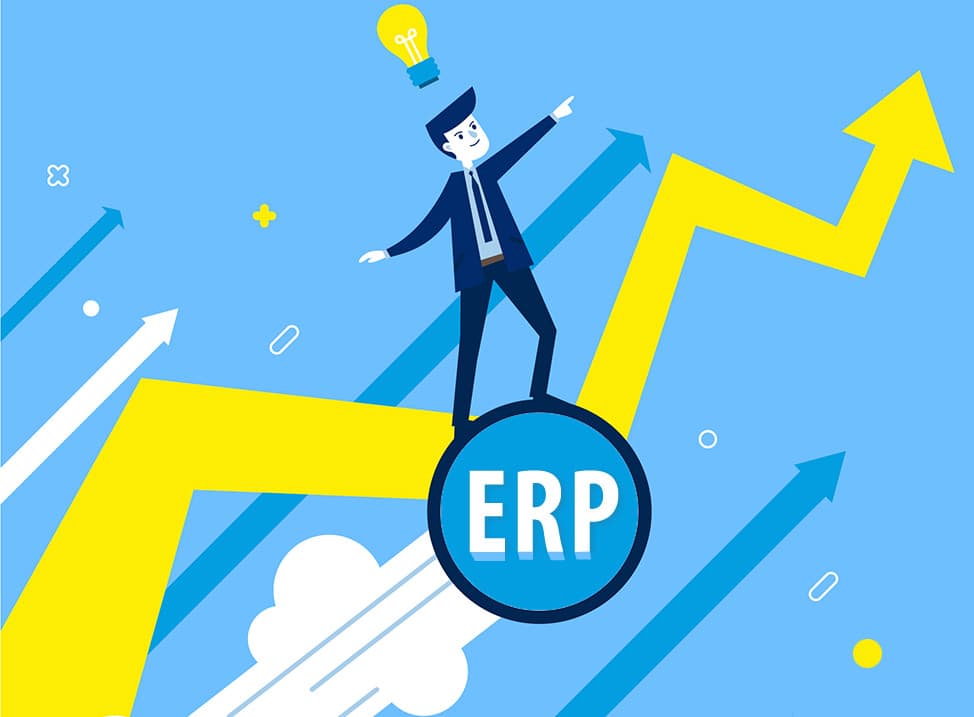 So how to optimise ERP efficiency. You've invested time and money in a system with the end goal of improving productivity. Are you getting the insights and intelligence you need to increase efficiencies? Your ERP should be providing you real-time data at every stage from finances, sales, operations, HR and payroll. It is more than just accounting software. It enables you access to comprehensive data, automate critical processes, and customise how you deal with these workflows. All data is kept in a single, secure location which allows you to spot exactly where you're losing money or wasting resources.
So don't just install your ERP system, get to know how to grow with it.
ERP Efficiency- tips to getting the most out of yours
1. Review your business processes and plan for change
Don't use the set and forget method. Ensure you have in place an annual review of your operations. This will highlight any changes in processes and once identified, your ERP can streamline and simplify. Alternatively, if you find an area in your ERP system that is outdated, update or customise to ensure maximum efficiency. Talk to your provider, with fierce competition out there in the market they should be offering consistent upgrades and improvements. Plan to apply these updates whenever possible.
2. Ensure management is on board
One of the main benefits of ERP software is users are able to gain access to multiple areas of the business. These are from prospects to sales, payroll and HR, inventory, job projects, asset management and various data. Your management team can view organisational and individual performance to identify any areas of improvement. This real-time reporting is crucial in helping with the decision-making process of managers and ultimately becoming more productive.  
3. Know your CRM
Your ERP system should include Customer Relationship Management (CRM) software. Customer satisfaction and the way you interact with customers is essential to the success of your business. A CRM coupled with marketing will drives sales. Keep abreast of the latest marketing tools that are on offer and ensure the right data for your business is being captured. Your ERP system will manage the back-end processes and customer information once the order has been placed to reduce overall costs.
4. Invest in ongoing software training
The ERP system is useless if your end-users don't know how to use it. Training is vital to the success of the system. Don't make the mistake of thinking once the initial training is complete, you don't have to worry about it anymore. Employee turnover can lead to a large number of your staff not having the formal training required. Upgrades and improvements can lead to current employees making mistakes or not utilising the software. Work with your ERP provider to set up an ongoing training program for existing users as well as new employees.
5. Consider expanding the ERP's functionality
Another way to add value to your current ERP system is to expand its functionality and usability through customisations, add-ons, bolt-ons, or integrations with third-party systems. These enhancements can be integrated into your existing system to address specific business needs. Identify any functionality gaps within the current system and talk to your provider.
For more information on the latest release of SapphireOne ERP, CRM, DMS Business Accounting Software, email our office, call on (02) 8362 4500, or request a demo.