December 11, 2018 10:09 am | by Fiona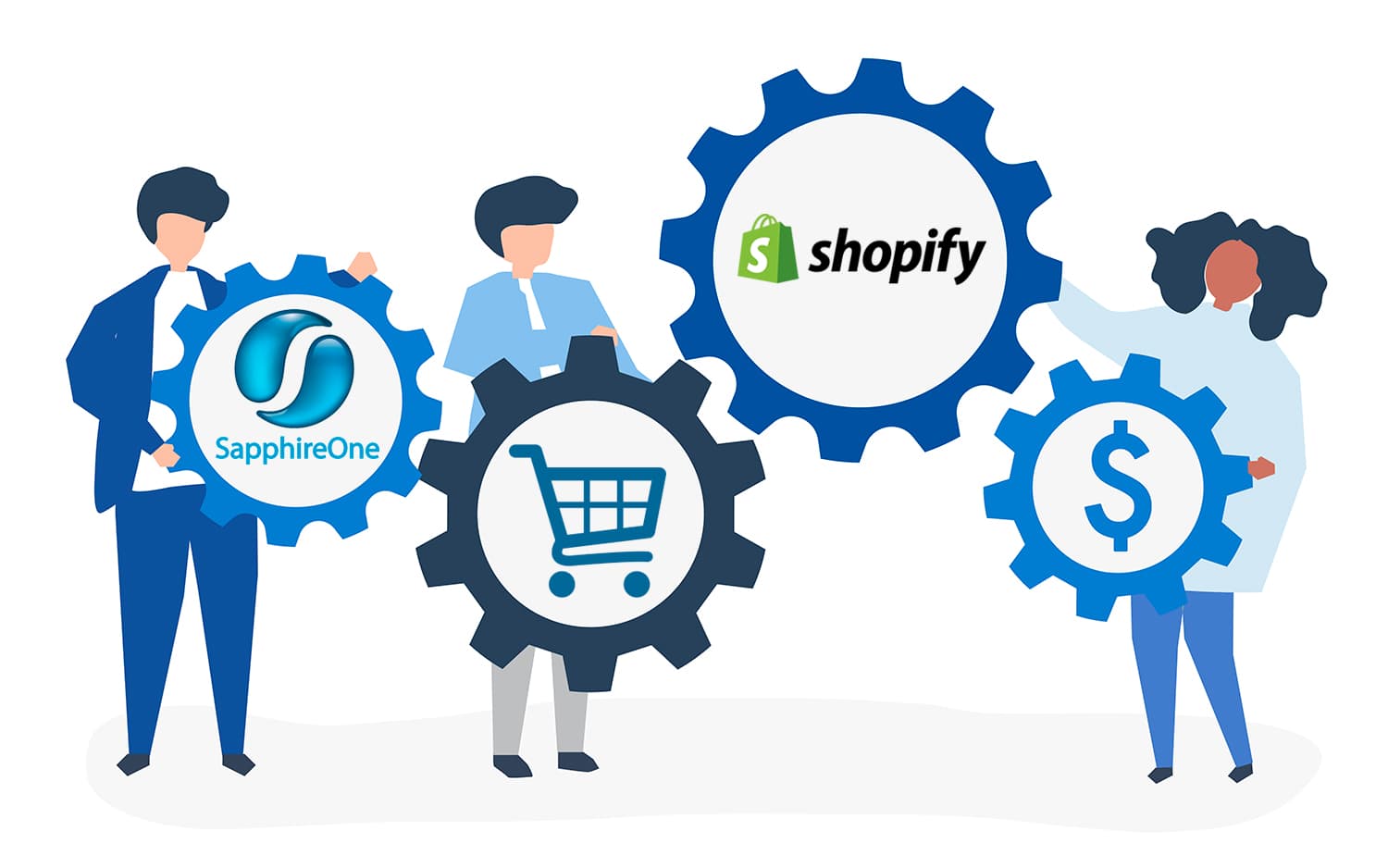 Shopify is a complete e-commerce software platform that allows you to set up an online store, and provides everything you need to sell online, on social media or in person.
A Robust Interface between SapphireOne ERP and Shopify that helps you to grow your business
SapphireOne ERP Business Accounting Application has the ability to connect your Shopify online store with our SapphireOne application.
More and more B2C and B2B eCommerce merchants are building platforms for their online stores, so SapphireOne has programmed an integration between Shopify and the SapphireOne ERP. Online and back-office systems are integrated via SapphireOne, allowing tasks such as ordering, invoicing, inventory stock updates to be automated and in the one database. This helps your business grow by providing better customerservice and delivery.
Generate Revenue
With SapphireOne and Shopify integration you can sell more without working harder, as Shopify can be a new sales channel for your business to generate revenue. Before you had the tedious task of manually transferring every order into an ERP system, but with SapphireOne it is now automatic.
Start Selling Online Now
The SapphireOne and Shopify integration is a great solution for online stores because your Shopify store is linked directly to your back-end ERP system. Hence, all business processes are managed directly from SapphireOne ERP Business Accounting Application. Shopify gives you a unified platform to sell your products and run your business. Everything from marketing to payments, secure checkout, shipping and accounting needs can be handled through Shopify and SapphireOne.
100% Protection
Your data is safe. SapphireOne is certified for ISO 27001-Information Security Management System.  Recent release of SapphireOne Version 17 offers more feature rich functionalities and enhanced data security. On the other side, for your online store, Shopify handles everything from payment to secure checkout. All the data flows between Shopify and SapphireOne is guaranteed 100% safe.
For more information regarding improvements and features within the latest release of SapphireOne ERP Business Accounting Application please contact our office on (02) 8362 4500 or request a demo.
September 21, 2018 5:13 pm | by Paul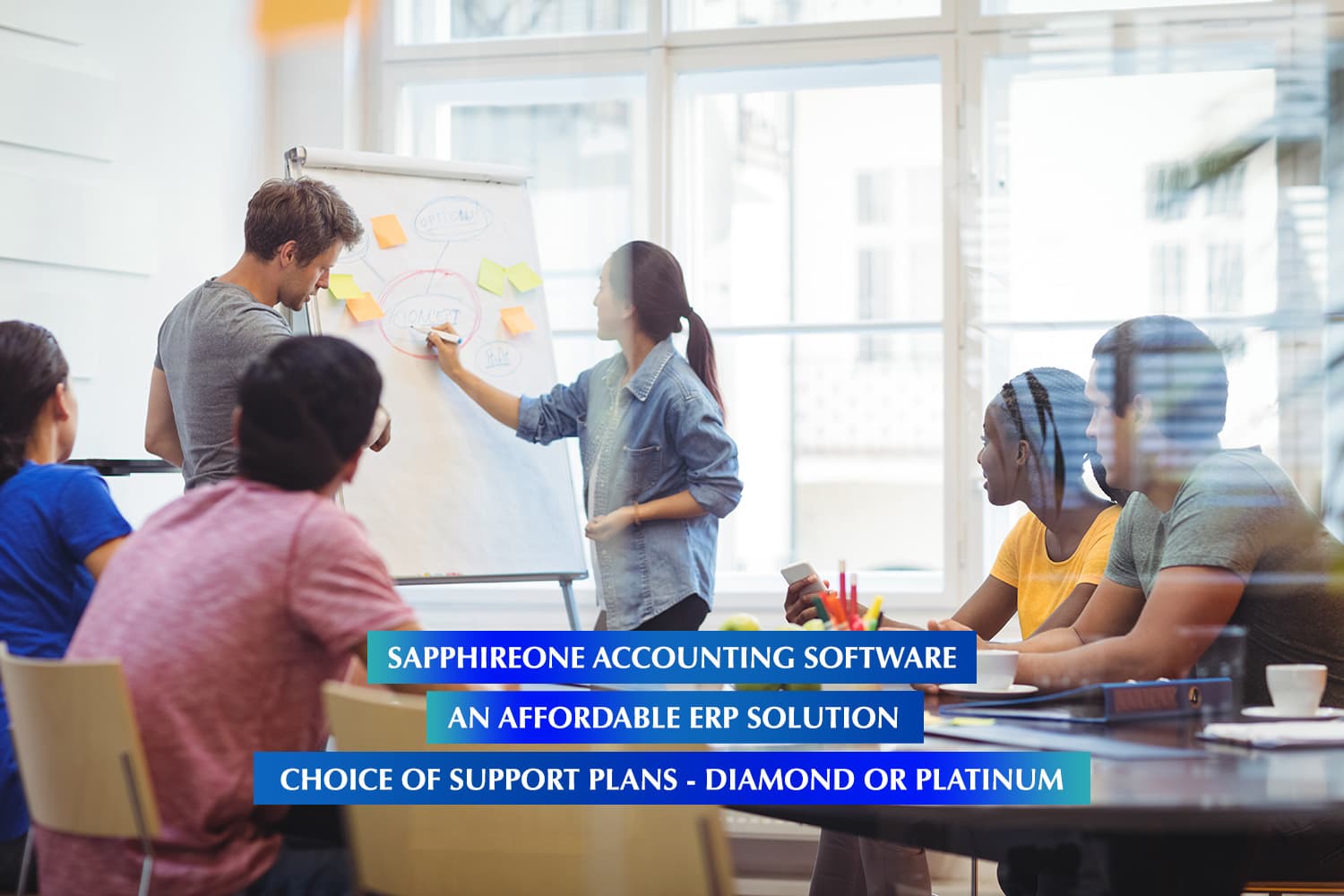 At SapphireOne, we are always looking for ways to innovate to make our application an even more powerful tool for medium to large businesses and the accountants and bookkeepers who support them. In the past two decades, we've devoted almost $200 million in research and development to deliver new features and improved functionality.
On 8th October 2018, SapphireOne launches version 17 which will deliver major new enhancements in our SapphireOne ERP CRM DMS Accounting Application Suite. This new release of SapphireOne Version 17 supports 64bit version of Windows and Mac OS which sees dramatic speed improvements to memory intensive operations such as Month & Year End procedure, BAS reporting etc. With this release our clients will have better data management functionality, improved user experience, a higher-level security with HTTP Strict Transport Security (HSTS), and many more new intriguing services.
Enticing and competitive pricing plans from SapphireOne's affordable ERP CRM DMS Accounting Application Solution
Sapphire Single User for Windows or Mac:
If you are just one user then Sapphire Single User will suit you. This offer consists of a full working copy of Sapphire application suite that can be accessed by a single user at any given time.
SapphireOne Client/Server for Windows or Mac:
If you have multiple users, SapphireOne Client/Server will suit your business needs. This license enables multiple concurrent users to access the same data file on their server concurrently.
Sapphire Web Pack:
The Web Pack comes with a number of standard functions with user access easily controlled by the system administrator. The Sapphire web pack server allows for unlimited users to access controlled parts of the live data file from any device with a browser. Customisation of the Sapphire Custom web pack to suit your business needs is also available on request.
SapphireOne keeps support costs in an easy to use, simple format.
Entry level is our Diamond Support Plan,with unlimited email and phone support. Diamond clients enjoy the convenience of unlimited telephone and email support within normal business hours, and priority booking for Teamviewer support. Diamond Clients have access to the current build of SapphireOne's affordable ERP solution & Business Accounting Software Application.
Our Platinum Support Plan provides unlimited email and phone support 24/7. This premium service provides scheduled backups, month end, GL and transaction audits, data file re-indexing and tools, unlimited email and 24/7 telephone queries by the client's nominated administrator.
SapphireOne is now Certified for ISO 27001:2013 Information Security Management Systems.
The ISO 27001 standard requires a systematic examination of security risks, threats, vulnerabilities and their impact. SapphireOne has achieved the certification process by demonstrating that a comprehensive system of information security controls and management processes has been implemented. These processes ensure the information security controls continue to meet the organisation's requirements on an ongoing basis.
SapphireOne's compliance with this important industry certification demonstrates that SapphireOne develop, implement, train, maintain and support an enterprise resource management application as per ISO Standards.
June 8, 2018 3:55 pm | by Loren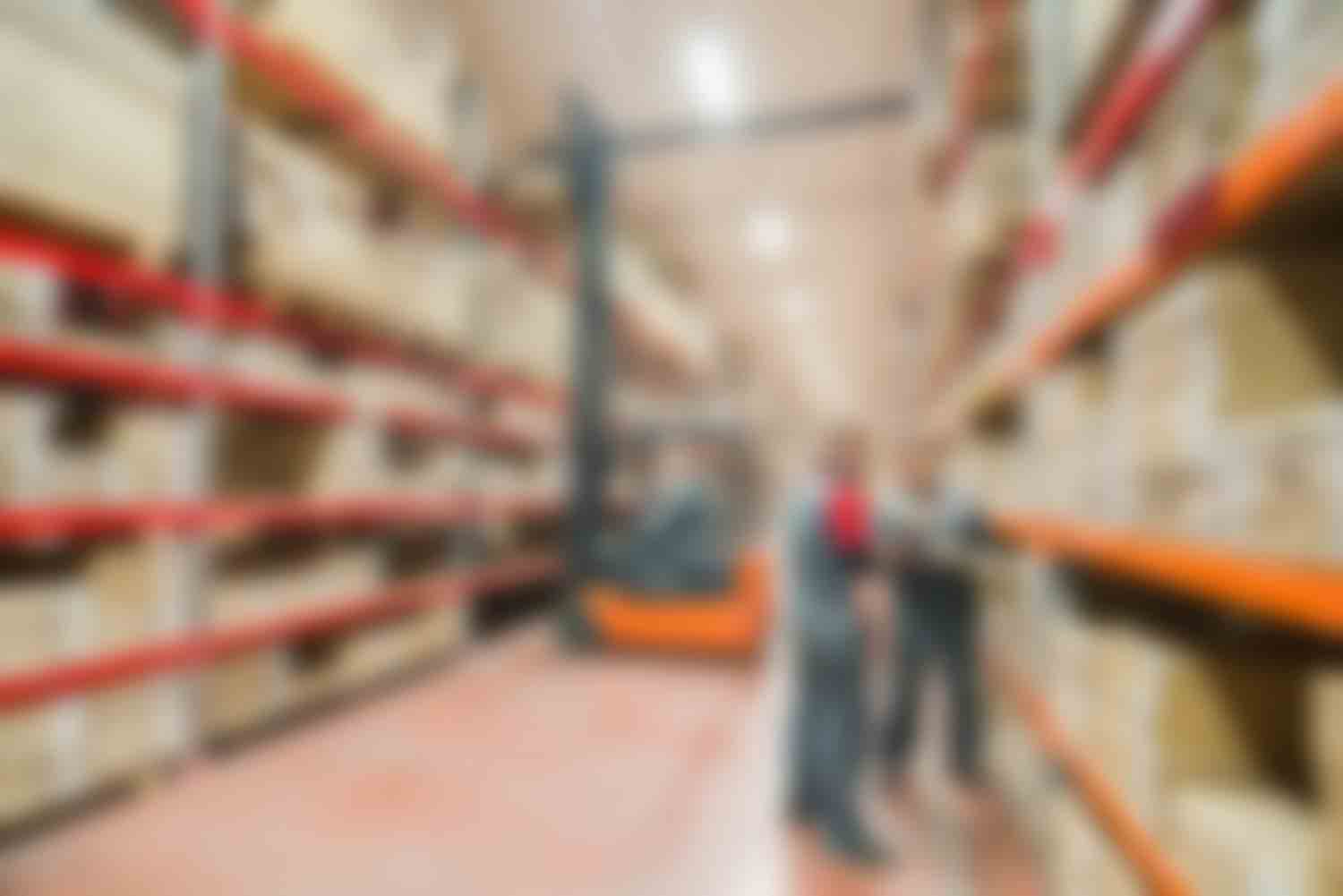 Warehousing, distribution and logistics businesses have a critical need to manage their inventory in a timely and efficient manner. When shipping direct to retailers or customers your ERP solution becomes mission critical for the smooth ongoing operation of your business enterprise.
SapphireOne will meet all your warehousing, distribution and logistics requirements with integrated EDI/API functionality. Our large range of API vendors include freight forwarders, courier companies and various third-party transport and distribution operators. The SapphireOne ERP has everything inbuilt that a warehousing, distribution and logistics business needs, and can help you to create the highest level of efficiency at the lowest cost of operation for your warehousing, distribution and logistics business enterprise.
Some examples of the built-in functionality include unlimited barcodes per item, unlimited images per item, bill of materials with unlimited levels, serial batch control, multiple costing types, material resource processing (MRP), material safety datasheets (MSDS) bin/bay management, multi-location, multi-warehouse, SSCC labling.
SapphireOne ERP is perfect for SMEs and large companies for the wholesale Warehousing, Distribution  and Logistics business enterprises
SapphireOne ERP is suitable for large companies, as well as small and medium-sized enterprises (SMEs) providing extremely high quality information in real time covering all your inventory requirements.
Wholesale distribution and logistics is an extremely competitive market place, it is critical that when dealing with all your inventory needs it is handled in real time.
SapphireOne's inventory management functionality tracks stock movements quantifying the volume while simultaneously tracking bin and bay management of all inventory items throughout the warehouse.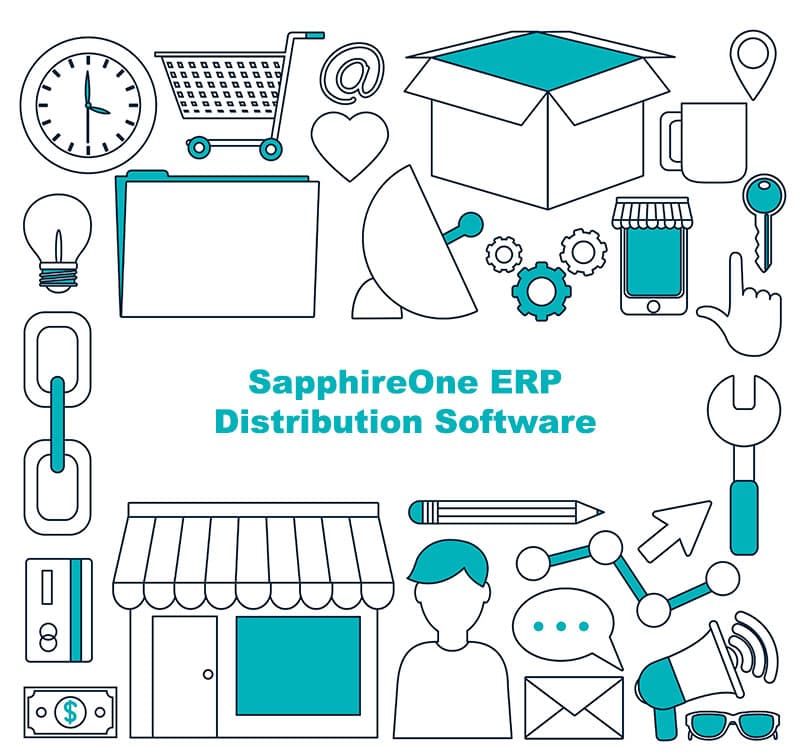 SapphireOne ERP is an integrated Accounting, Payroll/HR and Inventory Management software solution
At SapphireOne we understand that a wholesale, distribution and logistics business needs to have integration between financials, warehousing, and a full range of customer and supplier information to help anticipate future needs.
SapphireOne ERP system offers an integrated accounting, payroll/HR, inventory management software solution that is perfect to increase efficiency in your warehousing, distribution and logistics business enterprises.
SapphireOne allows you to analyse Payroll/HR expenses and employee productivity to help control costs and review expense distribution.
SapphireOne can facilit­ate the design of an efficient warehouse, distribution and logistics system to create the foundation of an efficient supply chain, one that can service your customers in real time.
For the full capabilities of the ERP, CRM, Accounting Software, Human Resources, Payroll, Assets and Document Management,  check out the SapphireOne website and request a live demo.
SapphireOne – We have the Power to back you. Find Out More Details
April 16, 2018 11:00 am | by Loren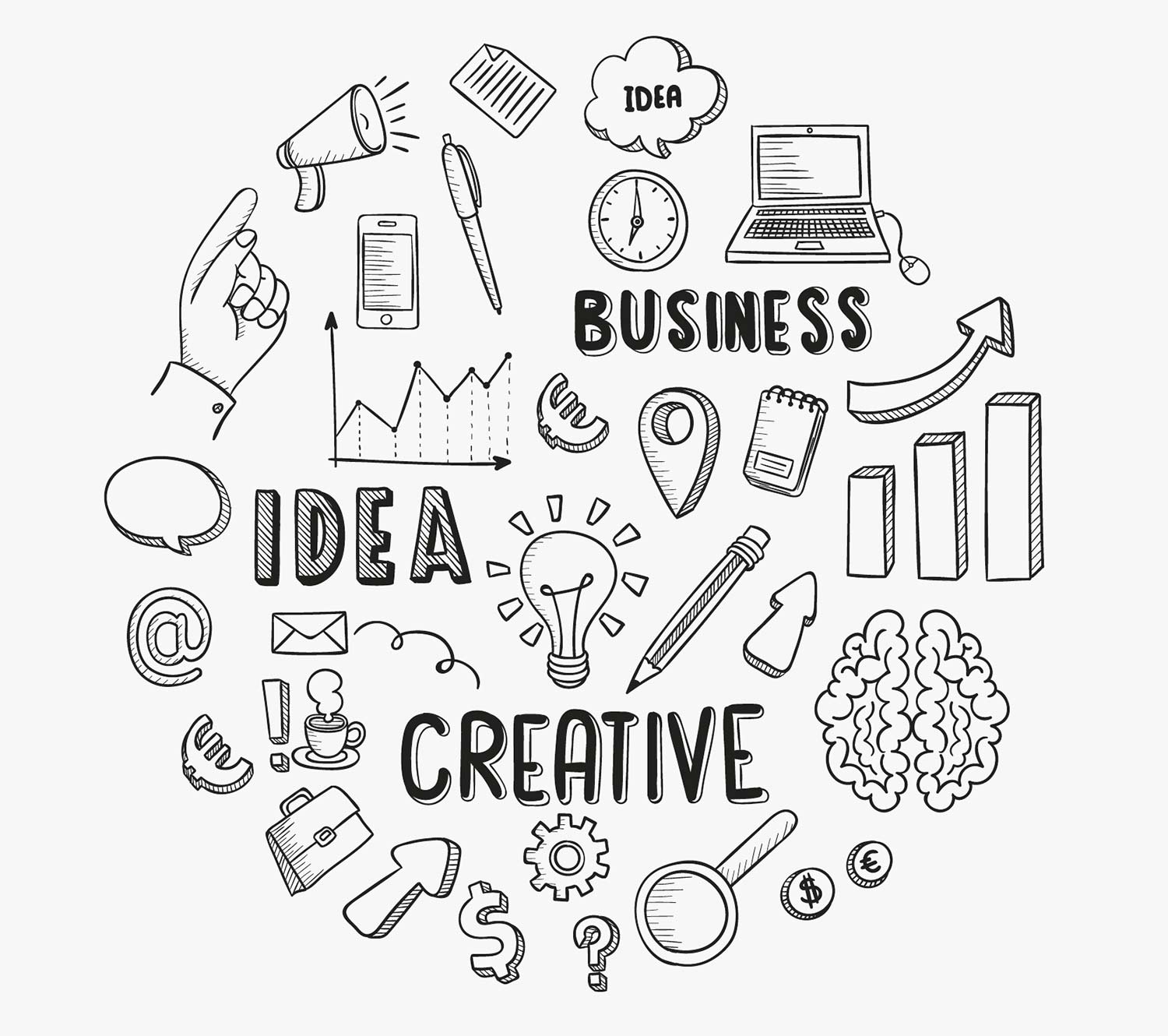 This is the age of innovation and start-ups. If you have an excellent idea, you may be flooded with offers of financial backing that you can't resist, which can help turn your idea into a business.
Some people have ideas but no money and some people have money but no idea of what they should do or where to invest their money.
If you have an idea then maybe you can attend some business courses or innovation workshops.
You may learn how to turn your idea into a business and your dream to become an entrepreneur will become a reality. Here are some business ideas that can be helpful.
Gaming Business
The Gaming industry is huge, thousands of new games are introduced into the market every year. The ones that provide maximum entertainment thrive in this competitive market. Technological advancements are playing a key role in the gaming industry. If you have business ideas on gaming, you have to be creative and up to date with the latest developments in the gaming industry. You also need to be aware of what your competitors are doing. It requires a lot of time and money to bring a new game into the market, so you will need to find financial backing first.
Environmentally Friendly Products
Products that are environmentally friendly, recyclable and solar energy products are gaining importance these days. People are slowly realising the importance of a sustainable environment. There are many products that have a negative effect on the environment such as plastics in the ocean, toxic pollution from industries etc.  So creating products that are environmentally friendly by using sustainable raw materials and are efficiently manufactured will be vitally important in the future.
Health & Wellness
People are becoming more health conscious every day. If you can introduce a new product that has a positive impact on their health, it will likely be a success. Fitness clothing, apps, equipment, health food etc. have become a huge industry. Promote your business online and try to reach the maximum audience. Make use of the cost effective digital marketing and sales and soon you will be up and running with your own business.
Go Digital
Going online is an economical way to start your own business. You don't have all the initial expenses to set up a shop or pay rent for a premises. You can start up your online business small, then because your business is online your market will be international, so in no time you could increase your sales exponentially.
Animal Care Services
The pet industry is growing at an immense rate. Pet lovers have increasing needs and are creating a whole new market, encouraging business people to come up with new and better products and services for pets. There are an increasing variety of pets who have different dietary requirements, needs and other services i.e. pet grooming, walking, pet minding and vacation accommodation. Animal lovers are spending huge amounts of money for these products and services. If you can create a unique product or service for the pet industry, you will be sure to have a profitable business.
For a sneak peek at the full capabilities ERP, CRM, Accounting Software, Human Resources, Payroll, Assets and Document Management,  check out SapphireOne and request a live demo, it is everything you'll ever need to make your company management a success.