May 26, 2020 8:32 am | by Rubai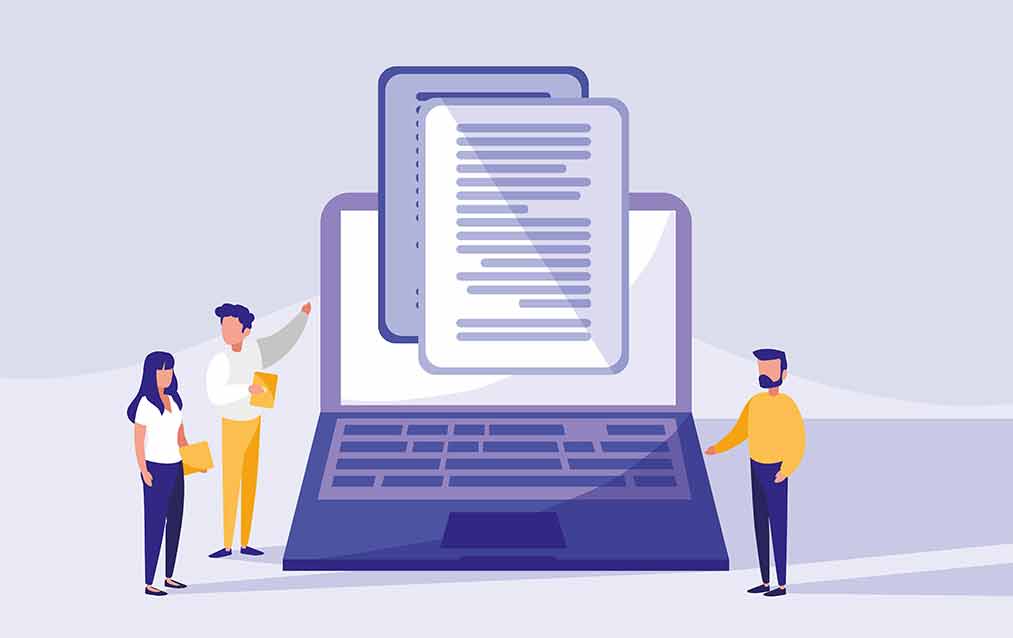 Some more so than others, but nearly all types of transactions involve paperwork needing to manually be sorted through and filed appropriately. This process is time-consuming and quite frankly, not very exciting for any accounting team member. However, SapphireOne has developed a solution readily available to your company as it offers an ERP software application with an integrated document management.
An ERP framework is a versatile accounting tool that supports the incorporation of different segments of any day-to-day business, ranging from processing of orders to managing inventories and shipments etc. Metaphorically speaking, an ERP software is the 'Swiss army knife' of data management. If it is coupled with an integrated document management system, the process of filing any paperwork stemming from various business activities becomes a walk in the park, as the two components work hand in hand to facilitate efficient and effective document management for any organisation or company.
The Benefits of Integrated Document Management
There are five distinct advantages for you and your company related to adopting SapphireOne's ERP solution in respect of document management tasks such as sorting, searching and filing:
1. Time- and Labour-Efficient
An ERP system with the capacity for integrated document management allows you to conveniently sort and file large amounts of paperwork created by various transactions electronically with ease. The process also becomes much less labour-intensive, meaning your accounting team can shift their focus on more productive tasks.
2. Fluidity and Departmental Integration
The ERP solution offers the possibility of making your company function like one single beehive, interconnecting it on all fundamental levels and consequently, enabling instantaneous sharing of information between all departments, which leads to a high degree of fluidity that is desirable for any type of business. For instance, the customer service team will not need to contact the accounts department anymore in order to retrieve details on inventory, locations, taxes, customers or any other relevant information. Instead, any department can access all data directly via an ERP dashboard.
3. Privacy and Security
Any integrated management of documents via an ERP software application enables the implementation of a risk-stratified security protocol for accessing sensitive information contained within them. As a result, you can effectively specify and monitor who is able to, as well as who actually accesses, any protected data.
4. Lower Management Expenses
Unlike manual processes of organising, filing, sorting and searching paperwork, electronically managing documents incurs no additional expenditures for printing and storage of such. Further, it also reduces the need of allocating valuable human resources to tasks such as searching and filing of documents, as these can be attended to electronically i.e. in a more efficient manner. A reduction of paper consumption also has the positive outcome of improving the eco-friendliness of your company.
5. Improve Decision-making Process
An ERP compatible with integrated document management enhances your as well as your employees' decision-making skills. By easing the access to all relevant data and information pertaining to branches such as sales, expenses and general transactions, all possible options and outcomes can be weighed up. Resultingly, the decision-maker can rest assured that the ultimate outcome is based on a foundation of thorough research. It is essentially the accumulation of such critical decisions that determine the fate of a company.
The integrated document management system offered by SapphireOne excels with its capacity of attaching documents to transactions and all major tables. If you would like for your business to be able to take advantage of all the aforementioned benefits, it is as easy as implementing SapphireOne's world-class ERP, CRM & Business Accounting Software. Please contact us to request a live demo and/or read the testimonials from our long-standing clients.
October 11, 2019 12:11 pm | by Fiona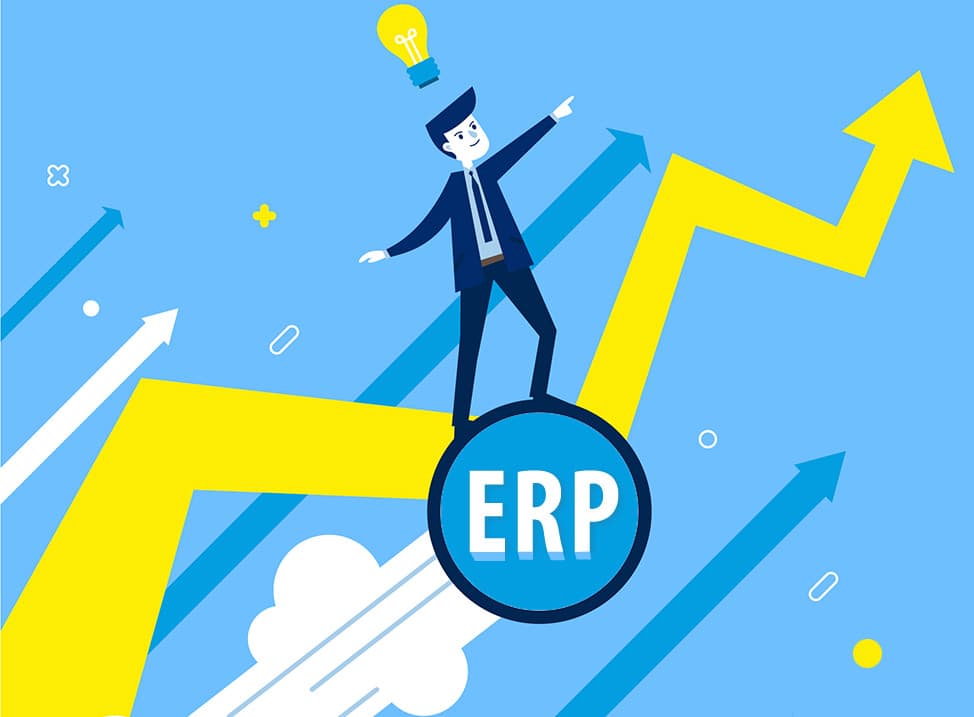 So how to optimise ERP efficiency. You've invested time and money in a system with the end goal of improving productivity. Are you getting the insights and intelligence you need to increase efficiencies? Your ERP should be providing you real-time data at every stage from finances, sales, operations, HR and payroll. It is more than just accounting software. It enables you access to comprehensive data, automate critical processes, and customise how you deal with these workflows. All data is kept in a single, secure location which allows you to spot exactly where you're losing money or wasting resources.
So don't just install your ERP system, get to know how to grow with it.
ERP Efficiency- tips to getting the most out of yours
1. Review your business processes and plan for change
Don't use the set and forget method. Ensure you have in place an annual review of your operations. This will highlight any changes in processes and once identified, your ERP can streamline and simplify. Alternatively, if you find an area in your ERP system that is outdated, update or customise to ensure maximum efficiency. Talk to your provider, with fierce competition out there in the market they should be offering consistent upgrades and improvements. Plan to apply these updates whenever possible.
2. Ensure management is on board
One of the main benefits of ERP software is users are able to gain access to multiple areas of the business. These are from prospects to sales, payroll and HR, inventory, job projects, asset management and various data. Your management team can view organisational and individual performance to identify any areas of improvement. This real-time reporting is crucial in helping with the decision-making process of managers and ultimately becoming more productive.  
3. Know your CRM
Your ERP system should include Customer Relationship Management (CRM) software. Customer satisfaction and the way you interact with customers is essential to the success of your business. A CRM coupled with marketing will drives sales. Keep abreast of the latest marketing tools that are on offer and ensure the right data for your business is being captured. Your ERP system will manage the back-end processes and customer information once the order has been placed to reduce overall costs.
4. Invest in ongoing software training
The ERP system is useless if your end-users don't know how to use it. Training is vital to the success of the system. Don't make the mistake of thinking once the initial training is complete, you don't have to worry about it anymore. Employee turnover can lead to a large number of your staff not having the formal training required. Upgrades and improvements can lead to current employees making mistakes or not utilising the software. Work with your ERP provider to set up an ongoing training program for existing users as well as new employees.
5. Consider expanding the ERP's functionality
Another way to add value to your current ERP system is to expand its functionality and usability through customisations, add-ons, bolt-ons, or integrations with third-party systems. These enhancements can be integrated into your existing system to address specific business needs. Identify any functionality gaps within the current system and talk to your provider.
For more information on the latest release of SapphireOne ERP, CRM, DMS Business Accounting Software, email our office, call on (02) 8362 4500, or request a demo.
May 14, 2019 9:04 am | by Fiona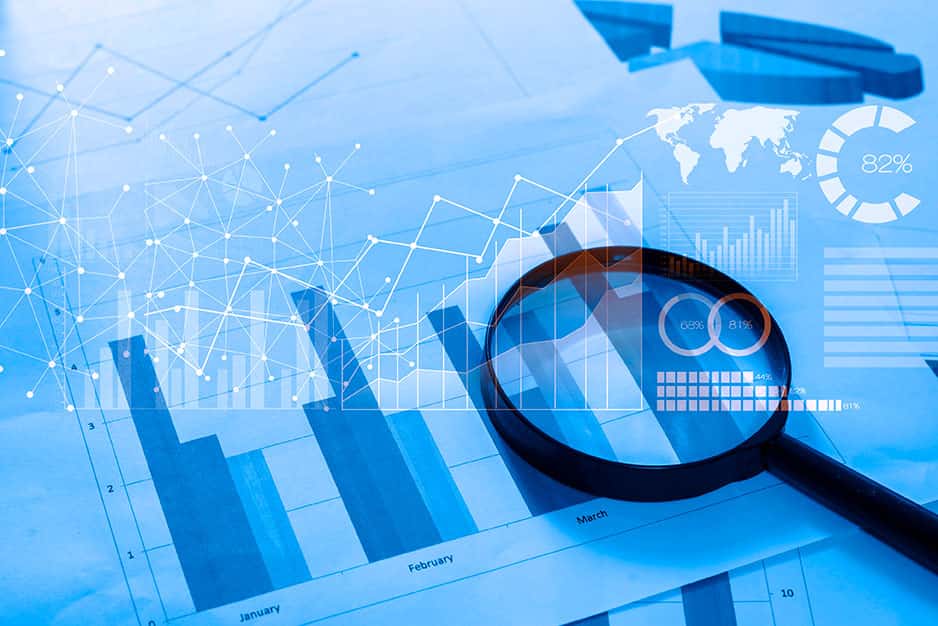 We all want to increase sales without diminishing the budget, one cost effective solution is to know all the functions and features of your current ERP software and technology. Take a good look at what you have before investing in any changes. Once you have maximised your software and technology capabilities, don't fall into the pitfall of sitting back. Building and fostering relationships comes from personal interactions with clients and is still fundamental to the sales process.
7 useful tips you can implement today:
Your website
Take a look at your SEO (Search Engine Optimisation) strategy for ways to promote your business, increase ranking on the web and attract new customers. Website builders offer in-built SEO functionalities, plugins or apps to drive more traffic to your site. Read the tips and utilise the tools to optimise your website and check your mobile ready, responsive to your website, as mobile usage continues to grow.
Stocktake your hardware
Ensure all your desktops and mobile devices are upgraded and working. Think about replacing any of your slower or older hardware as they can affect productivity.
Eliminate paperwork
Manual processing of paperwork slows you down and can increase the chance of errors. Your ERP software provides EDI (Electronic Data Interchange) so you can receive and send electronic documents to suppliers and customers. Ensure trading documents such as orders, invoices, advanced shipping notices are processed without human interaction or manual data entry. Ask your ERP if they have a DMS (Document Management System) to attach, store and manage documents electronically. All documents or files of any type can be stored within a selected transaction, in the client or vendor datafile.
Improve customer relationships with your CRM
CRM capabilities goes beyond just logging all interactions between customers to create a clear view of their needs and a consistent message across the sales cycle. Ensure all sales staff enter their contacts, sales opportunities, activities and scheduled plans allowing them the mobile capabilities to pull up the database and relevant information at any location. Gain insights into your customers, investigate and utilise personalise marketing opportunities in your ERP software to build trust and improve the overall customer experience. SapphireOne ERP, CRM Accounting software.
Payment options
Capabilities of E-invoicing and issuing customers a "pay now" button can increase the speed of getting paid. Your ERP also has the functionality to integrate multiple online payment gateways so you can meet your customer demands and make the purchasing experience as easy as possible.
Automation
Examine your current automation processes and look into areas that are being slowed down. Prioritise where you can see productivity will be increased and manual errors reduced. Your ERP software should be flexible and if you identify a new workflow beneficial to your business, ask about customisation options. Look into automating repetitive transactions to be completed within a single click.
Reporting
Check your reporting capabilities so they are made available to anyone who may need them both internally and externally. Reports should show an accurate analysis of trends, identification of variances and predictability. There should be numerous reports that are automated and run, talk to your accounting software provider for any customised reports you would like tailored to your specific needs.
Click for more information on SapphireOne ERP, CRM, DMS and Accounting Software and features. Alternatively, contact our office on (02) 8362 4500 or request a demo.
March 6, 2019 11:22 am | by Fiona
Email marketing is an effective way to keep your customers informed. It helps you stay connected with prospects and customers by delivering targeted content messages. Marketers look at developing personalised digital campaigns while staying on budget. SapphireOne has partnered with Mailchimp so clients can start combining the two.
Mailchimp is the world's largest marketing automation platform. It helps you design email newsletters, share them on social networks, integrate with services you already use, and track your results. Millions of people and businesses use Mailchimp to send 1 billion emails every day. They provide a marketing platform which works around the clock helping you find your people, grow your business, and get smarter as you go. Small businesses to large e-commerce retailers need an experienced marketing automation provider that can scale with them. Find your audience, engage customers, and build your brand with Mailchimp.
How Mailchimp and SapphireOne integration works
SapphireOne has seamlessly integrated with Mailchimp to ensure updated information is exchanged between the applications. Keep in touch with your contacts in SapphireOne by creating engaging, brand building messages through email, e-commerce and social interactions in Mailchimp.
Don't have a Mailchimp account- it's easy to set one up and start emailing today. For more information…create account in Mailchimp.
SapphireOne has inbuilt features with every contact having a marketing section located above the notes. On the right-hand side there is a "Create Member in Mailchimp" button. Once you have consent from your contact you can add them into the different lists in your Mailchimp account. It's as easy as a click of the button.
Afterwards all Mailchimp marketing activities will be recorded and logged directly into your SapphireOne contact. The last 3 campaigns will be displayed in your contact card under Marketing for quick reference. For the rest, click on the green box next to the Mailchimp button to see all communications. Hence you have a record of interactions that can be further segmented for interests etc.

Subscription management of your contacts is handled by Mailchimp and their rules relating to permission. Please ensure current contacts in SapphireOne are happy to receive digital communications from you.
Getting started is easy
In Mailchimp:
Create your own Mailchimp account OR
Log into your existing one
Retrieve the API key from Mailchimp located under Accounts, Extras
In SapphireOne Windows OS:

Go to Utilities Mode
In the left navigator, select Controls then Master Defaults
Return back to Utilities Mode and underneath in Page drop down menu, select API
In the API Settings Demo screen, go to Mailchimp on the bottom right
Insert your Mailchimp API key
Green tick to save and exit
In SapphireOne MAC OS:

Go to Utilities Mode
Select Controls in the top toolbar then Master Defaults
Return back to Utilities Mode and underneath in Page drop down menu, select API
In the API Settings Demo screen, go to Mailchimp on the bottom right
Insert your Mailchimp API key 
Green tick to save and exit.
More information on Mailchimp partnership.
SapphireOne and Mailchimp- powering together to get your marketing moving.
For more information regarding improvements and features within the latest release of SapphireOne ERP, CRM software and Business Accounting Application please contact our office on (02) 8362 4500 or request a demo.
February 4, 2019 3:13 pm | by Fiona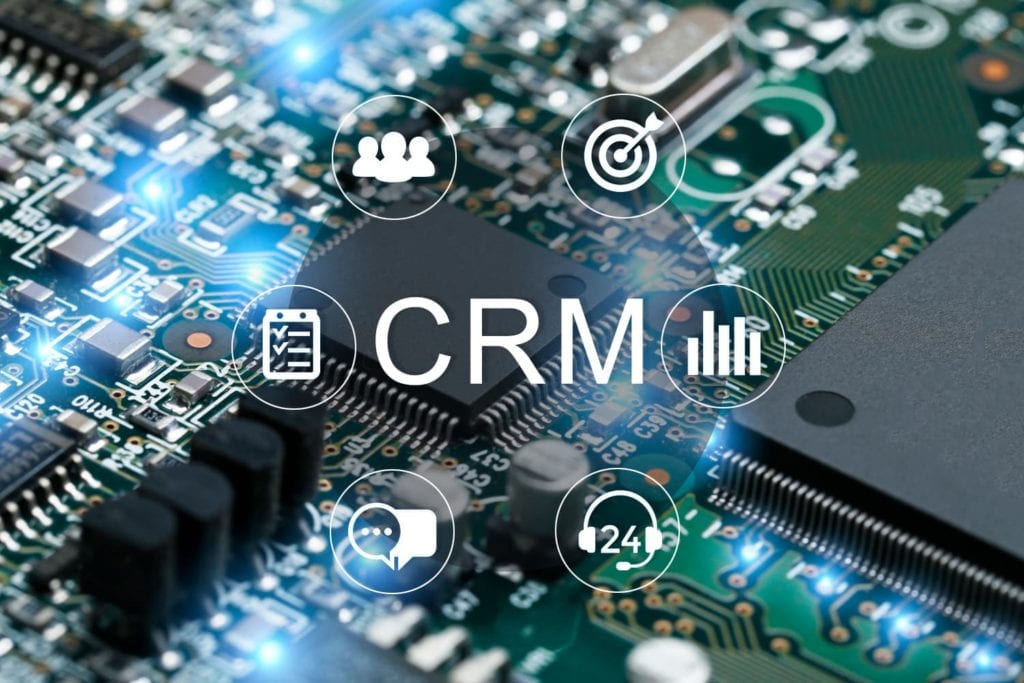 The electronics industry is dynamic due to fierce global competition in developing and launching new and innovative products. Product life cycles have shortened dramatically, customer preferences have shifted, shaping the industry today. The most common element in the electronics industry is change. Delivering goods and providing customer service is not enough, you need to meet changing demands and respond accordingly in a timely manner.
Customer Relationship Management (CRM) software covers a broad set of applications designed to help the electrical industry manage many processes. Detailed production, manufacturing, test and measurement activities, customer data and interaction, real-time business information are visible across all departments. Your CRM software application needs to integrate with inventory management, customer communication, sales and marketing and automate these processes within the organisation.
SapphireOne CRM software application adapts to the Changing Electronics Industry
The present environment has led the industry to change structure and operational ways. Communication and sales have begun to rely heavily on digital, mobile and off-site meetings. Customers are wanting more engagement and the competition is fierce. CRM leaders are embracing a more digital model across marketing, sales and service practices. They are focusing on predicting customer behaviour and shaping experiences across channels through customer insights.
SapphireOne ERP, CRM, DMS and business accounting software application provides your sales team real-time access to your database via iPhone, Android device, iPad, tablet, Macbook Pro or laptop. This ensures better control and visibility into customer and supplier activities. Business can track front to back end functions for administrative, financial, inventory, standards, technical and sales support. Ultimately this will help in increasing leads and sales with quick closures. Point of Sale (POS), Inventory Management, Material Resource Planning (MRP) Supply Chain Management (SCM) and Enterprise Resource Planning (ERP) are included in the SapphireOne ERP, CRM and business accounting software application.
Click for more information regarding improvements and features within the latest release of SapphireOne CRM software application. Alternatively, contact our office on (02) 8362 4500 or request a demo.
January 25, 2019 1:54 pm | by Fiona
Accounting software integration with CRM software for business (CRM) enables organisations to view their customer data in the one place. By combining both, managers have the ability to view not just contacts, but access all relevant customer information and history in the one database to maximise business efficiency and productivity.
More small-medium size businesses are realising customers are key to their success so looking for a CRM software to gain sales insights, provide marketing tools, help acquire new customers and retain their existing ones. Companies today are realising retaining current customers is more productive in time and resources than searching for new ones. This is where a good CRM software can help.
Main Features of a CRM
CRM is used for contact and lead management, tasks and sales, email tracking, campaign management, social media management, reports and dashboards and mobile apps. A CRM application ensures you capitalise on the customers you have and help in obtaining new ones via customer interactions, sales management, marketing campaigns and more. Accounting software provides you with an extra level of insight via linking all the customers' details with their financial records. In the one datafile, you can analysis customer purchase information, billing and shipping details, see what products or services generate the best revenue and more.
Integration of the two frees up time, allows seamless real-time sharing of data between departments and more importantly for business today, stops the need for manual data entry.
SapphireOne ERP Application, CRM and Business Accounting Application power together for an all-in-one solution
SapphireOne CRM Software Solution ensures you build stronger relationships, encourage conversations and increase sales based on multiple channels. A deeper reach of client engagement is achieved by organising all interactions- emails, phone calls, appointments within the vendor, client and employee files.
Our SoftPhone technology enables users to call any number without a physical telephone. Users call between a computer and phone network and maximise administration. Fast and easy overview of inbound and outbound calls is at your fingertips as all calls made within SapphireOne are automatically logged, timestamped, with date and time in the individual files.
Integration with our ERP, DMS and Business Accounting Application ensures a 360-degree view of your customers in the one place. Sales, financials and support can be viewed in real-time to help speed up business processes, improved staff efficiency, remove duplications and errors of manual data, and ultimately save businesses time and money.
For more information regarding improvements and features within the latest release of SapphireOne CRM Business Accounting Software please contact our office on (02) 8362 4500 or request a demo.